Former US ambassador to Vietnam to pen book on journey to peace
This October former US ambassador to Vietnam Ted Osius will release a book setting out the changing relationship between the two countries over the last 25 years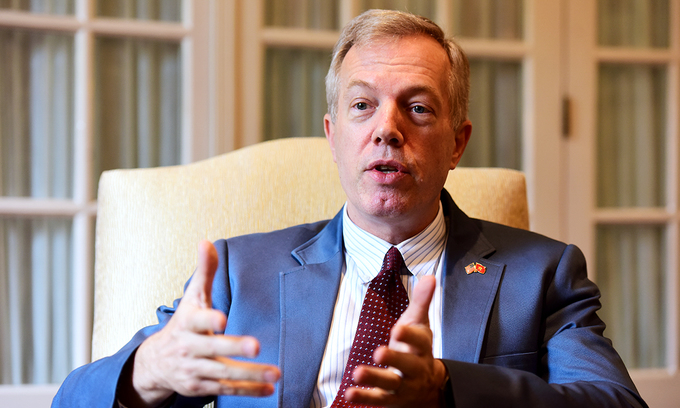 Former U.S. ambassador to Vietnam Ted Osius in an interview in June 2017. Photo: VnExpress
"Nothing is Impossible: America's Reconciliation with Vietnam" will depict the journey of Vietnam and the United States from war-time adversaries to important partners, as well as their efforts to heal wounds, according to Osius, who was the U.S. ambassador to Vietnam from 2014 to 2017.
Osius said he had directly observed how the United States and Vietnam came to reconciliation following the war, including through the stories of major players like late U.S. Senator John McCain, former U.S. Secretary of State John Kerry, former Vietnamese foreign minister Nguyen Co Thach and the first Vietnam ambassador in the United States, Le Van Bang.
The book will also include the stories of Pete Peterson, who spent seven years in Hoa Lo Prison as a prisoner of war before becoming the first U.S. ambassador to Vietnam in 1997. The foreword will be written by John Kerry, reported VnExpress.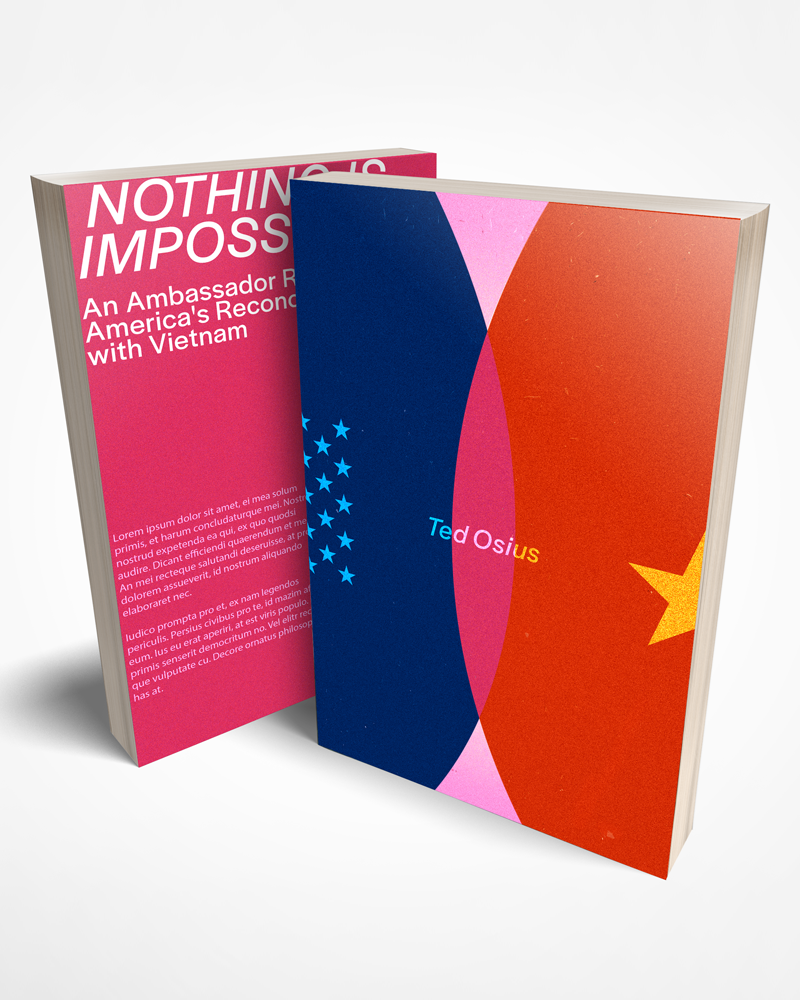 "Nothing is Impossible: America's Reconciliation with Vietnam." Photo: tedosius.com
Vietnam and the United States normalized relations in 1995 as announced by former U.S. President Bill Clinton. As the years passed, the two countries have become comprehensive partners, with bilateral trade increasing from US$ 450 million in 1994 to US$ 77 billion in 2019. For several years, the United States has been Vietnam's biggest export market, while Vietnam has been one of the U.S.'s quickest growing export markets.
Vietnam is one of America's strongest international partners, with a thriving economy and a population that welcomes American visitors. How that relationship was formed is a twenty-year story of daring diplomacy and a careful thawing of tensions after a lengthy war that cost nearly 60,000 American and more than 2 million Vietnamese lives.
Osius was one of the first U.S. diplomats to work in Vietnam after the end of the Vietnam War in 1975. He helped establish the U.S. consulate in Ho Chi Minh City in 1997, before being nominated by former U.S. President Barack Obama as ambassador to Vietnam in 2014.
A diplomat for nearly thirty years, Ted Osius served from 2014 to 2017 as U.S. ambassador to Vietnam, a country he has loved since serving there in the 1990s, when he helped open the U.S. Consulate General in Ho Chi Minh City and was one of the first U.S. diplomats at the U.S. Embassy in Hanoi.
Leading a mission team of 900, Ambassador Osius devised and implemented strategies to deepen security ties, sign tens of billions of dollars' worth of commercial deals, expand educational exchange, conclude agreements on trade, law enforcement, environmental protection, and honestly address a difficult past. Osius' leadership helped bring about a positive transformation in U.S.-Vietnam relations.
As he worked to improve U.S.-Vietnam relations, Ambassador Osius came to know the heroes who sought to reconcile the nations, including John Kerry, John McCain, Pete Peterson and Le Van Bang. Under four Presidents and seven Secretaries of State, Ambassador Osius contributed to reconciliation not just between governments, but between former combatants, and the people of both nations.
Osius earned a bachelor's degree from Harvard University, a master's degree from Johns Hopkins University's School of Advanced International Studies, and an honorary doctorate from Ho Chi Minh City University of Technology and Education. A member of the Board of Governors of the American Chamber of Commerce Vietnam, Osius loves travel, biking, sailing, theater and photography. He is married to Clayton Alan Bond, and the couple have a three-year-old daughter and four-year-old son.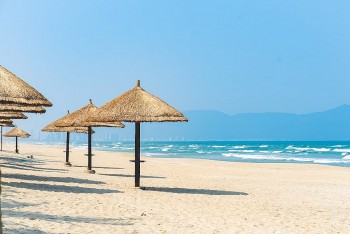 Travel
According to NZ Herald News, Da Nang beach is an ideal place to sunbathe during summer vacation.