Automobile billionaire Tran Ba Duong takes over HAGL Agrico
HAGL Agrico has announced founder of car manufacturer Truong Hai Auto (Thaco) and Vietnamese billionaire Tran Ba Duong will take over as chairman.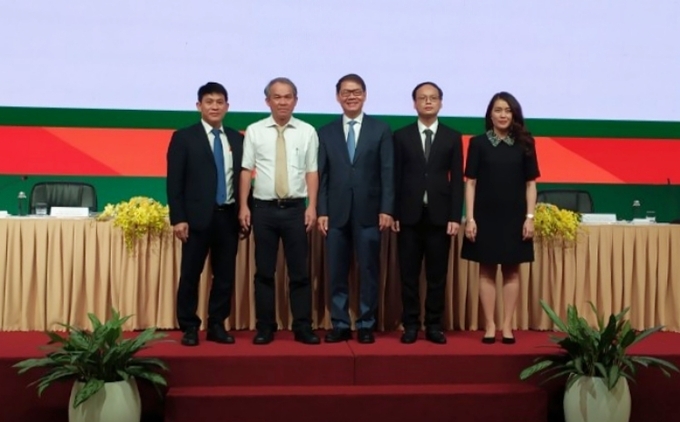 HAGL new board of directors. Photo: H.L
The company's shareholders on Friday gave approval for Duong to replace Doan Nguyen Duc, who stepped down to become deputy chairman, Vnexpress reported.
This move follows HAGL Agrico's efforts to address debt issues by selling four of its subsidiaries to Truong Hai Agriculture Company (Thagrico), a subsidiary of Thaco. Thagrico is also set to add further investment into HAGL Agrico, which will cumulate in a 63 per cent stake in HAGL Agrico.
Fruit production is one of HAGL Agrico's key business segments, it grows a range of fruit including bananas, mangoes, pineapples dragon fruit, durian, avocados and more in Vietnam, Cambodia and Laos.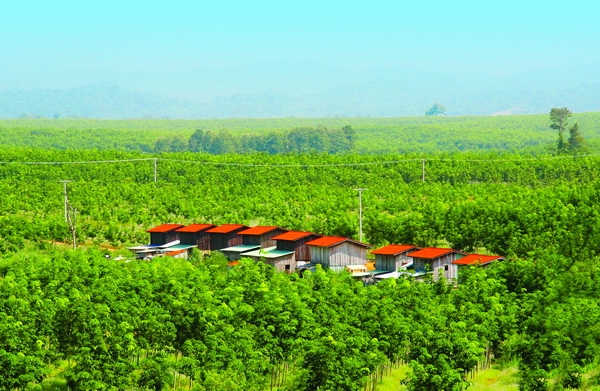 A fruit farm run by agricultural group HAGL — Photo ndh.vn
Bananas are the company's main product and China is its top market, but it is working to expand its business to Japan, Korea, Thailand, and Singapore.
According to the report, Duong intends to move HAGL Agrico toward hi-tech farming. It has 11,300 hectares of fruit orchards in Laos and 1,900 ha in northern Cambodia. It plans to replace dragon fruit, durian and avocado, which are not profitable, with banana, mango and pineapple in 2021-23.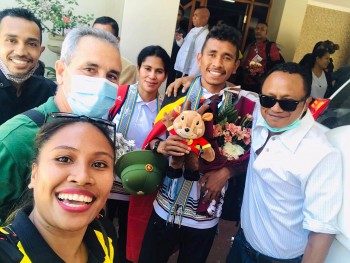 Viet's Home
Along with a Vietnamese flag, the foreign athlete also brought many souvenirs representing the love from his Vietnamese fans, like the signature Vietnam pith helmet.