Back in time at Cu Da ancient village in Northern Vietnam
Quietly nestled by Nhue river, Cu Da village in Cu Khe commune, Thanh Oai district, Hanoi retains its serene and ancient beauty despite the challenges of urbanization.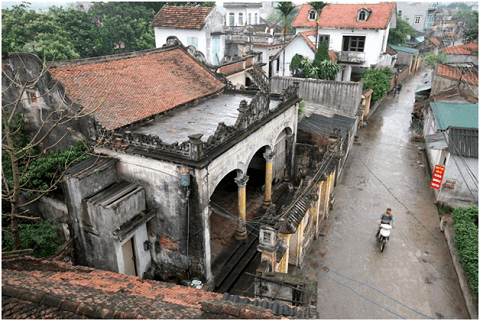 Photo: Suckhoevaphapluat
About 20 km to the west of Hanoi city center, Cu Da is one of the oldest villages in northern Vietnam. The antique communal house, banyan trees and wells, typical traits of Vietnamese countryside are still well-preserved in Cu Da village, Suckhoevaphapluat reported.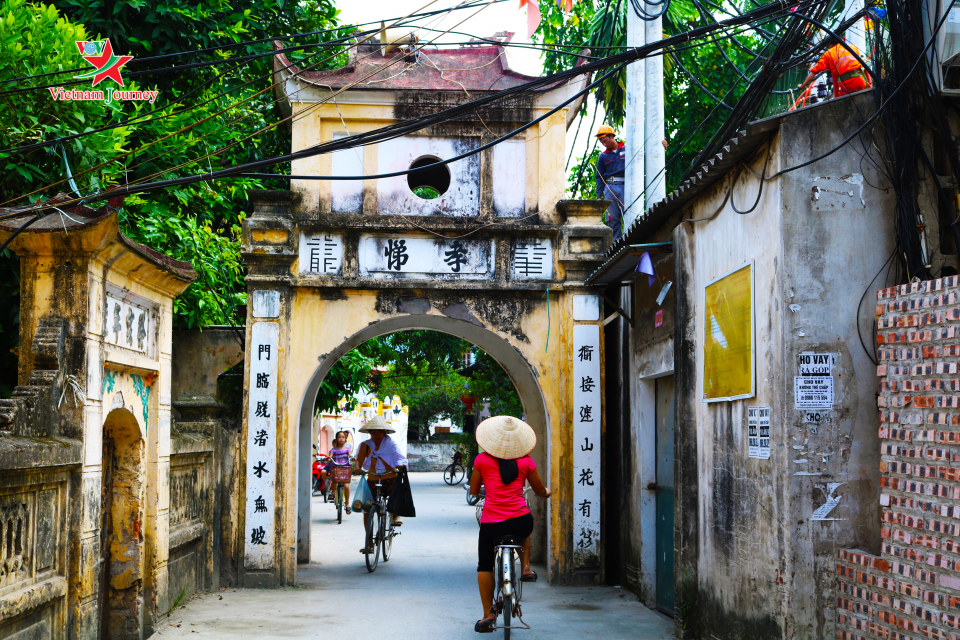 Photo: Suckhoevaphapluat
Cu Da village impresses visitors thanks to its ancient houses which are built in both styles of Vietnamese rural areas and French.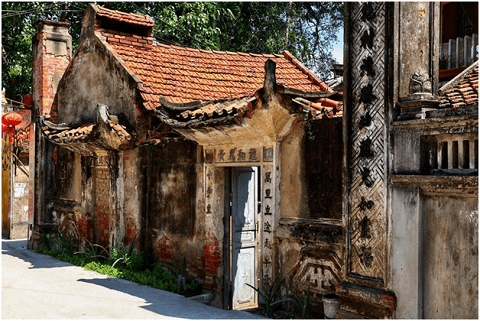 Photo: Suckhoevaphapluat
For those who want to know more about Vietnamese history as well as antique architecture, Cu Da is a perfect choice.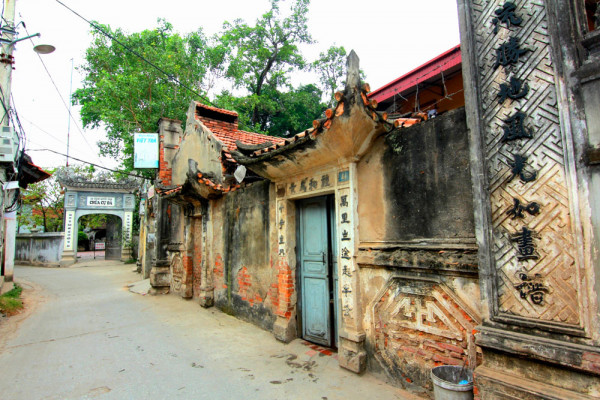 Photo: Suckhoevaphapluat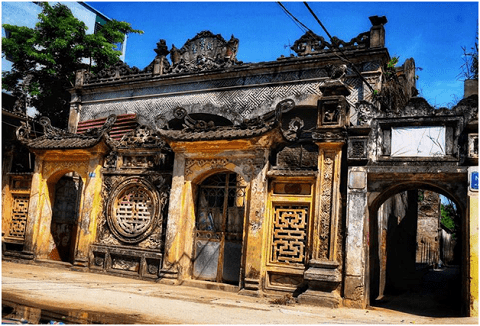 Photo: Suckhoevaphapluat
Cu Da captivates any tranquility- seekers stepping on here for the first time and it becomes an ideal getaway to escape from the hustle and bustle of modern life.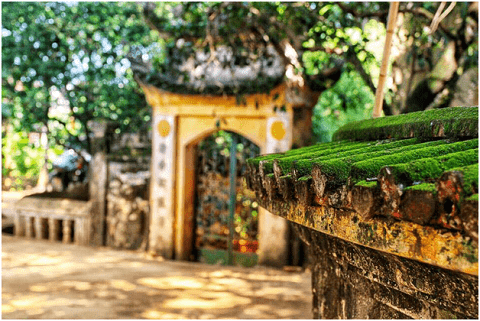 Photo: Suckhoevaphapluat
The houses with mossy-covered walls and exquisitely carved doors will surely be a wonderful background for unique check-in photos. Coming to Cu Da village, tourists will feel like getting lost in space hundreds of years ago.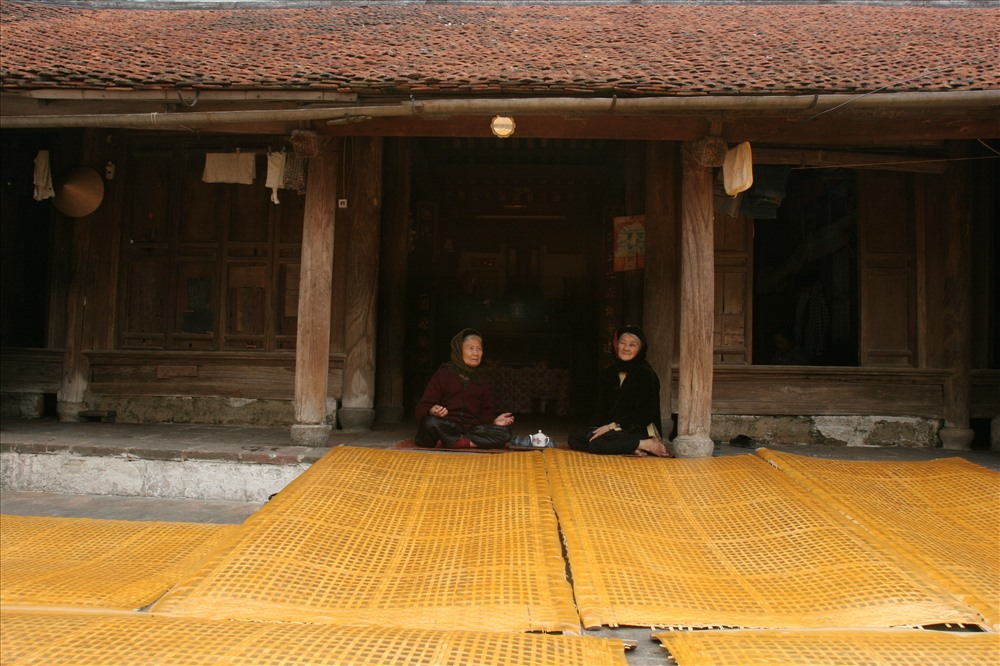 Photo: Suckhoevaphapluat
Coming to Cu Da village, apart from exploring its ancient beauty, tourists can have the chance to see with their own eyes the work of making vermicelli and soy sauce which have clung to the locals for generations. Vermicelli and soy sauce can be bought as gifts for relatives and friends.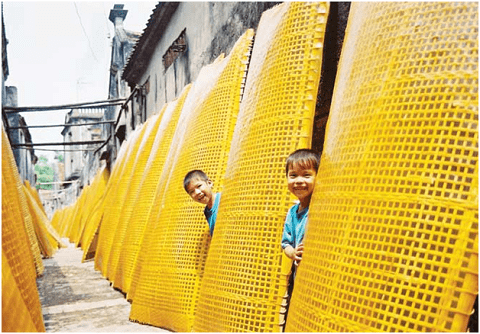 Photo: Suckhoevaphapluat
Cu Da vermicelli is soft, smooth and slightly yellow. On sunny days, Cu Da village is blanketed by the golden glow of sunshine and drying vermicelli creating peaceful landscape.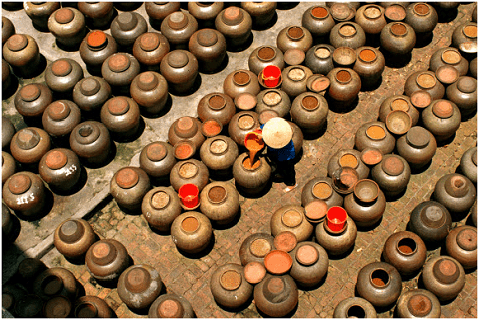 Photo: Suckhoevaphapluat
The village has acquired reputation for its delicious and distinctive soy sauce. The tradition of making soy sauce has existed in Cu Da village for ages. Four main ingredients to make soy sauce are soybeans, sticky rice, water and salt.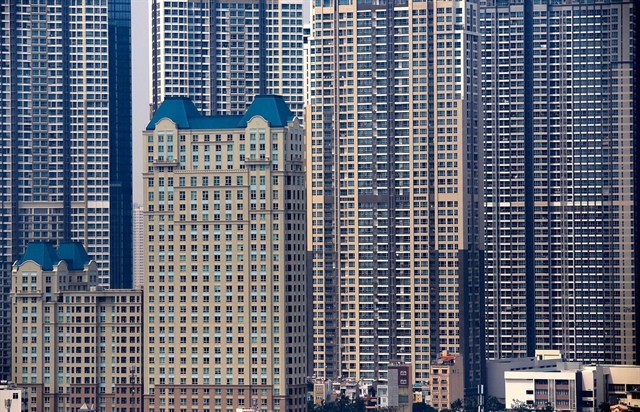 Economy
The United Overseas Bank (UOB) has revised up Vietnam's 2022 GDP growth forecast to 7.0% from 6.5%, assuming no further severe domestic disruptions from Covid-19, and projected growth of around 7.6 – 7.8% in the second half of the year (H2).