Vietnams' northern village with 75 years embroidering national flags as tradition
The tradition of making embroidered flags has been deep-rooted in Tu Van village for almost 75 years. From the small traditional village, the rectangular flags with a golden star in the middle have been distributed far and wide across Vietnam.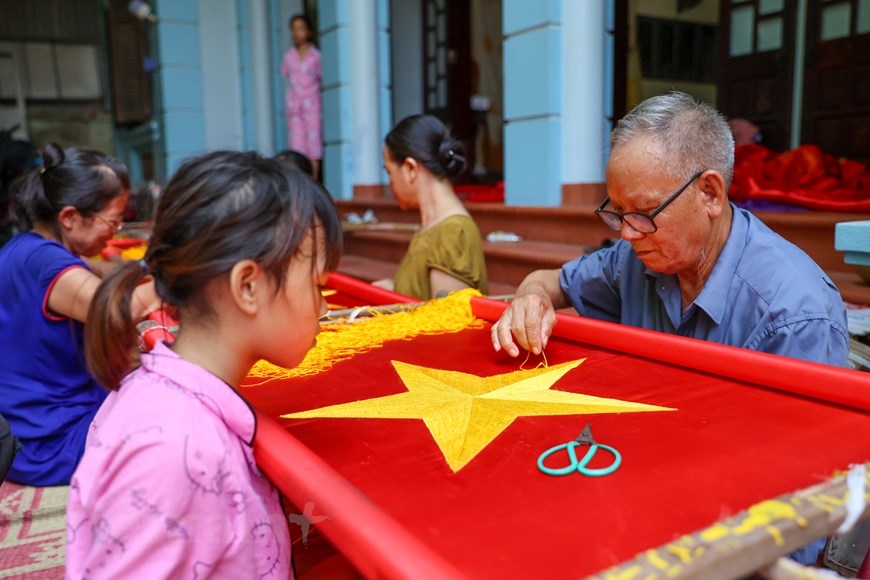 A family of three generations in Tu Van village is weaving the flags (Photo: Vietnam plus)
Tu Van village, Le Loi commune, Thuong Tin district, Hanoi, has long made a name for itself for embroidered and woven products. According to local seniors, in August 1945, Tu Van artisans were encouraged to embroider national flags by the government in preparation for the August Revolution. In the stream of excited people and sea of flags flying on Ba Dinh Square on September 2nd, 1945, there were many national flags hand-made by Tu Van artisans.
Since then, embroidering national flags – the sacred symbol of the nation – has become the traditional way of earning the livelihood of many locals in Tu Van village. On top of that, the craftsmen take pride in hand-making the Fatherland's flag. Generations have inherited the crafting skills and would continue to pass it on to their offsprings.
(Photo: Vietnam plus)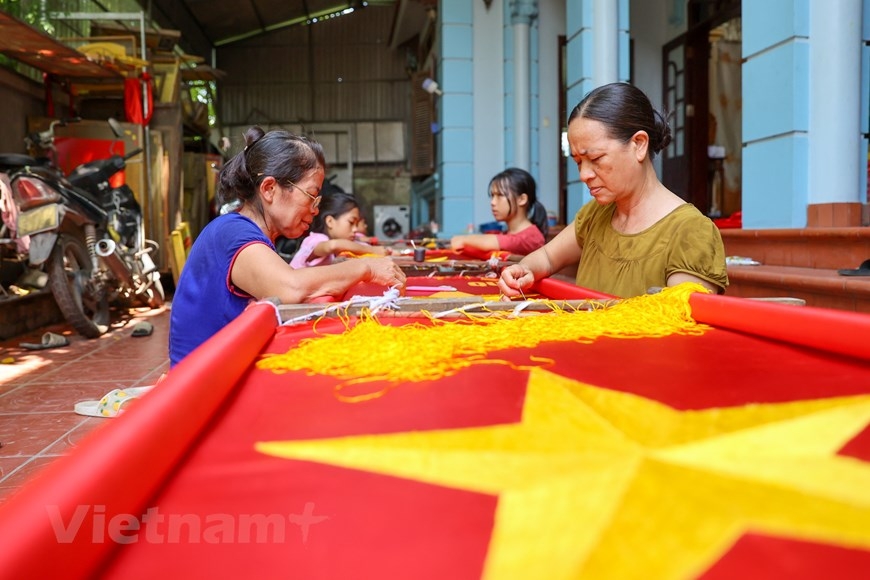 (Photo: Vietnam plus)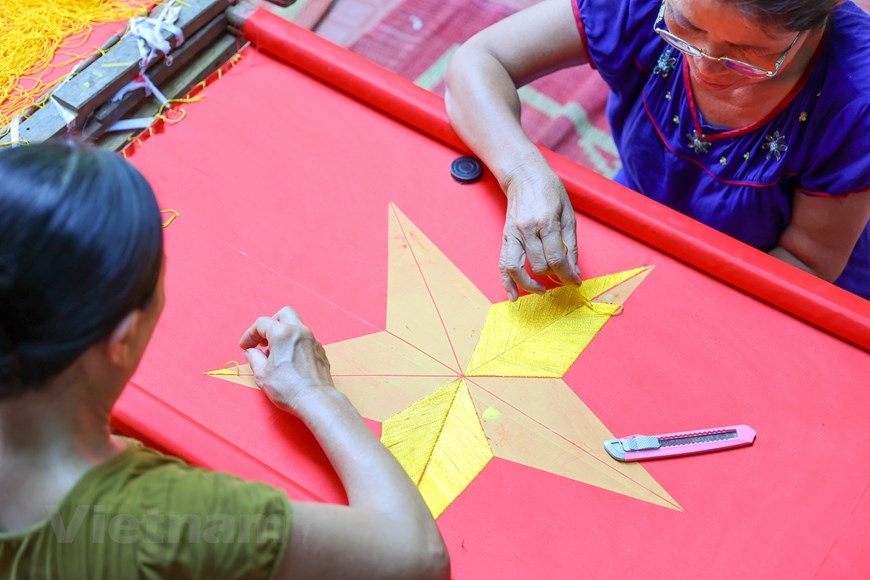 (Photo: Vietnam plus)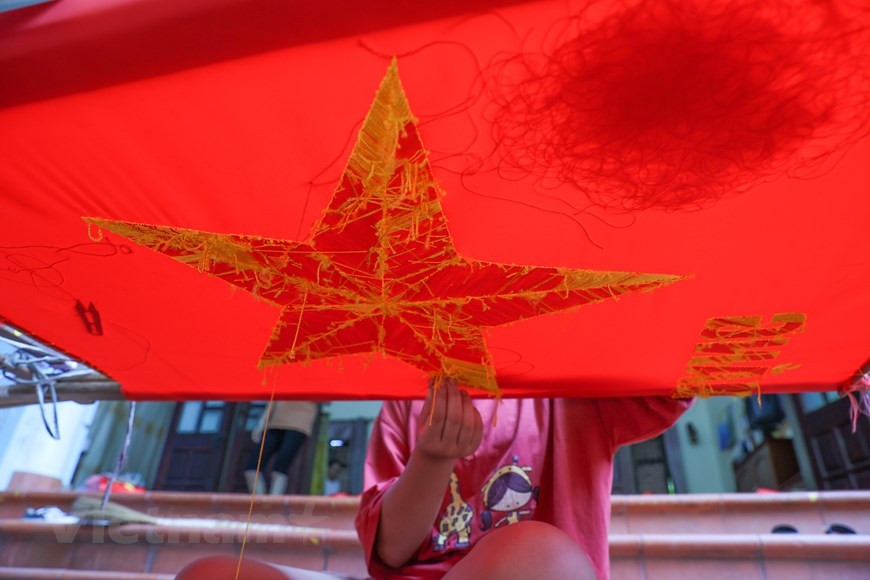 (Photo: Vietnam plus)
Nguyen Van Phuc's family is among the many households in Tu Van village to inherit the vocation.
"My parents had shown me the ropes since I was only 17 and I've been making flags for decades. Now I'm on my way to pass it on to my children", Phuc told Gia Dinh.
According to Phuc, weaving national flags is a demanding job that requires a lot of finesses, and meticulousness in every stitch. Sewing the five-pointed golden star in the middle of the red flag is the hardest step as it's not easy to make the five-star wings symmetrical. Each hand-weaved flag takes a veteran like Phuc from 3 to 5 days to finish. Each embroidered flags is sold at minimum VND 300,000 (US $12.95).
Given the advent of the COVID-19, Phuc's sale volume has been somehow adversely affected. Most of the holidays and celebrations have been delayed, even the new school year celebration is held online.
"While many people seek for other jobs to make a killing, I choose to stick to this job. Furthermore, I want to pass it on to my children, and instill a sense of pride and patriotism into their soul", Phuc was quoted as saying.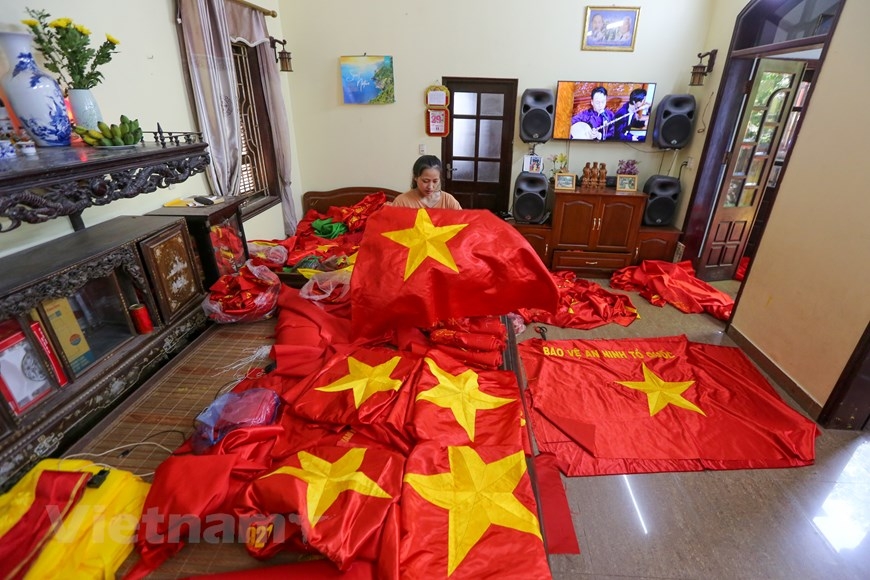 (Photo: Vietnam plus)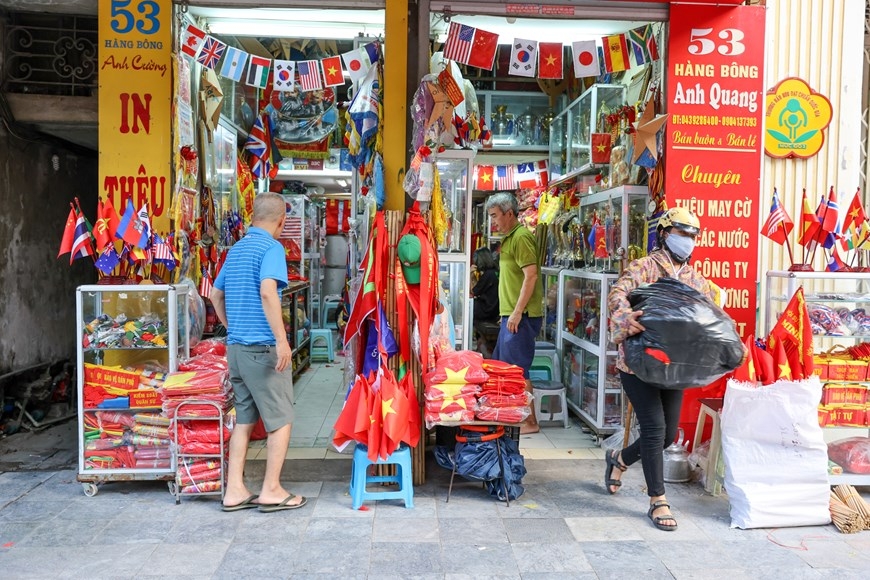 (Photo: Vietnam plus)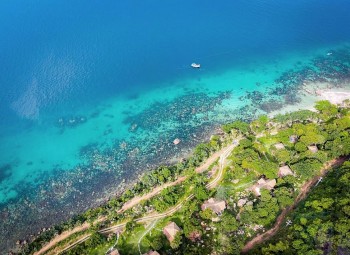 Travel
Vietnamese Ministry of Culture, Sports, and Tourism has issued a plan to stimulate travel demand, restore the tourism industry, and resume travel activities in late 2021 and early 2022.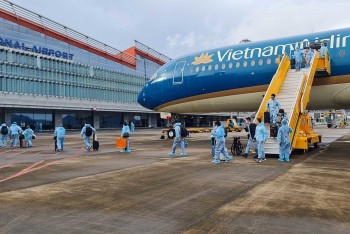 National
Vietnam News Today (September 27): HCM City expects a special mechanism for new normal; UNICEF speaks highly of Vietnam's priority to Covid-19 orphans; Vietnam considers mutual recognition of vaccine passport with select countries; Central Vietnam province prepares to welcome foreign tourists starting November.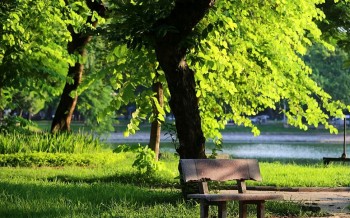 Travel
As Hanoi enters autumn, the atmosphere turns cool and relaxing. Hanoi's streets become more poetic with the clear blue sky and golden sun rays leaking through the leaves.