Bamboo Airways voted as "Asia's Leading Regional Airline" by World Travel Awards
Most recently, Bamboo Airways wins the title of "Asia's Leading Regional Airline 2020" by World Travel Awards.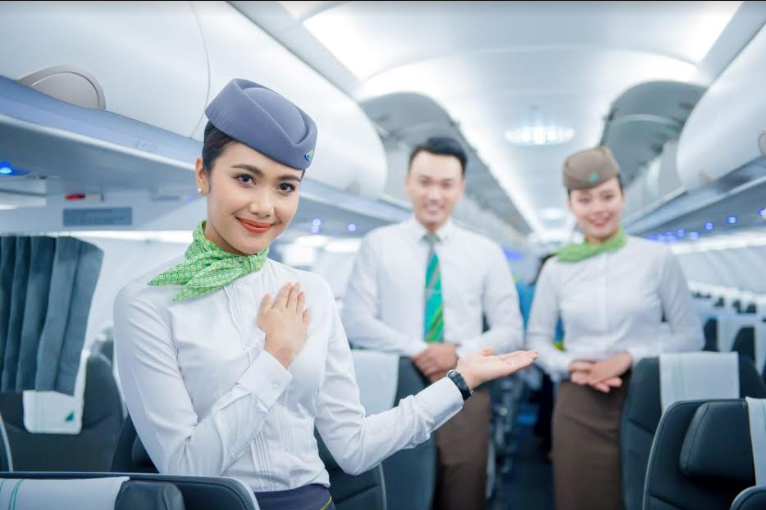 Bamboo Airways was honoured as the leading regional airline in Asia at the World Travel Awards 2020
Specifically, according to World Travel Awards, Bamboo Airways has been voted as Asia's Leading Regional Airline in 2020. With this prize, Bamboo Airways overcomes other nominees from many countries, such as Ana Wings (All Nippon Airways, Japan), SilkAir (Singapore Airlines, Singapore), Sriwijaya Air (Indonesia) and Vistara (India). This is also the second consecutive year that Bamboo Airways has won this important category in Asia.
"2020 has been a challenging year for the entire aviation industry worldwide, and Bamboo Airways is no exception. However, we have been implementing strategies to respond to market fluctuations in which our core goals and orientations building up Bamboo Airways' vision are still firmly maintained, such as providing 5-star oriented service, becoming the carrier of first choice of national and international passengers. This World Travel Awards' prize for Bamboo Airways is a valuable recognition that plays the positive role of motivation to keep us on track in our strategic roadmap", Mr. Dang Tat Thang – Standing Executive Chairman cum General Director of Bamboo Airways said.
The World Travel Awards was established since 1993, to recognize and honour outstanding enterprises in all fields of tourism sector, including travel, hospitality and aviation. The World Travel Awards ceremony is held annually in many regions of the world and is recognized as one of the prestigious, comprehensive awards of the global travel industry.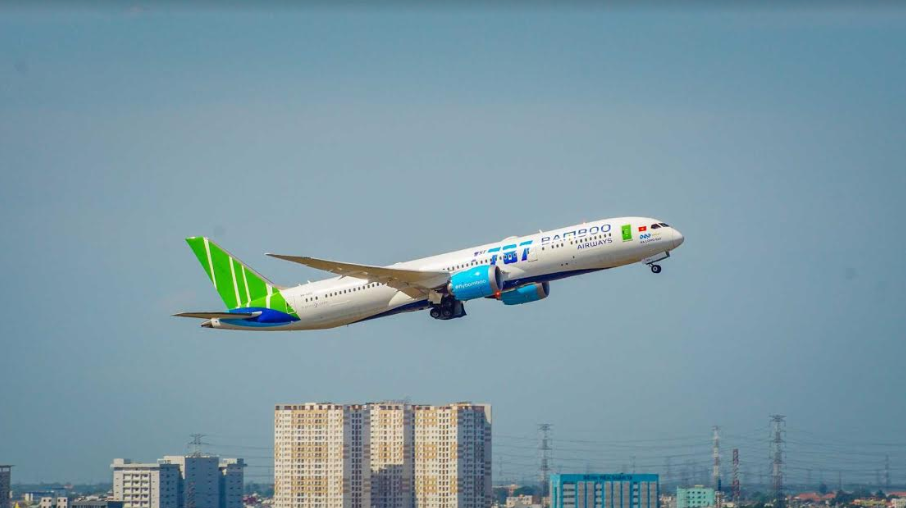 Bamboo Airways has been constantly improving its services, aiming to achieve international 5-star standards by 2022
Mr. Graham Cooke - Founder of World Travel Awards, said that this year's voting results are obtained after one year of evaluation and review by experts and the public audience in the tourism sector. This year records the highest number of votes and the number of official website visits since its establishment.
"The winners are the best tourism service providers in the Asia and I would like to congratulate all of them. All the winders have shown remarkable resilience in an unprecedentedly challenging year," said Mr. Graham Cooke.
Since its establishment, Bamboo Airways has carried more than 5 million passengers on absolutely safe flights. According to Civil Aviation Authority of Vietnam, Bamboo Airways has been leading the on-time performance rate in the entire Vietnam aviation industry in 2019 and the first 10 months of 2020. The Carrier always records customer satisfaction index of 4.5/5 and is voted by consumers as the carrier having the best service in Vietnam.
The Carrier's flight network is also rapidly expanding with the full range of narrow body, wide body and jet aircraft such as Boeing 787-9 Dreamliner, Airbus A321neo, A320neo, Embraer 195, etc. The modern fleet allows Bamboo Airways to exploit routes connecting provinces and cities in Vietnam, creating a driving force for the development of potential tourism lands and contributing to connecting Vietnam's tourist destinations with each other and with the world.
In addition, with the orientation of providing 5-star services from the very first days of its establishment, Bamboo Airways has constantly grown to become the first private Vietnamese carrier having 5-star service and made efforts to strengthen human resources, facilities and product systems, etc.
The achievements that Bamboo Airways has achieved after more than 2 years of operation have quickly been noticed by domestic and international media. The prestigious Forbes magazine evaluated that Bamboo Airways is a rare start-up carrier having fast-growing rate and providing a complete variety of services with international standards. Passengers always feel happy when seeing Bamboo Airways set the criteria for providing quality service and implementing its goals drastically, Forbes said.
This year's voting results from World Travel Awards 2020 once again confirm Bamboo Airways' recognition of domestic and international customers and experts for the solid development and improved service quality, especially, when the aviation industry faces many unprecedented events like this year.
VNT