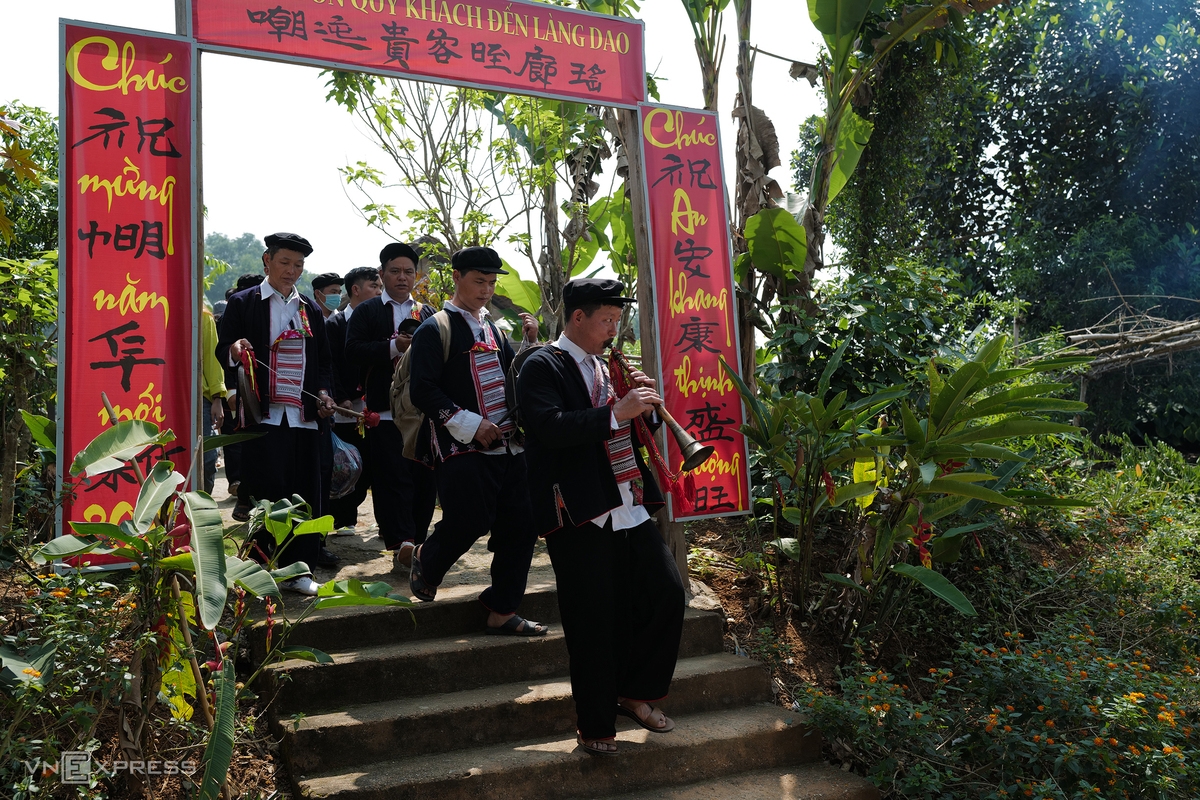 The worship of Ban Vuong reminds people of their roots and invites the blessings of Ban Vuong and other ancestors. Source: Vnexpress
The Ban Vuong worship ritual is an important event for the Dao people in Vietnam, happening on the first day of the second lunar month to commemorate and thank the ancestors who gave birth to the Dao and assisted to 12 Dao ethnic families to cross the sea to new lands.
On the morning of April 30, the Dao people in Hoang Su Phi district reenacted the Ban Vuong festival at the Vietnam National Village for Ethnic Culture and Tourism (Dong Mo, Son Tay, Hanoi).
The Dao consider the worship of Ban Vuong vital to their fates, their clan, and their community.
A Dao legend says that after Long Khuyen Ho helped King Binh Vuong defeat invaders, the king rewarded him by allowing him to marry one of the princesses. Later he inherited the throne and took the name Ban Vuong. Ban Vuong had 12 children, who grew up to become the heads of 12 Dao clans.
Ban Vuong led a simple life. He taught his people how to grow rice and cotton and weave fabric. When Ban Vuong died, the villagers worshiped him at their ancestral altars along with the deities of rice, art, hunting, and agriculture.
At the worship of Ban Vuong, six shamans were invited to host the ritual. The shamans invited the spirit of Ban Vuong to witness the piety of the modern Dao people. They offered incense and cereal products on Ban Vuong's altar. At the end of the ceremony, the priests burnt votive papers to return Ban Vuong to heaven.
The Ban Vuong worship ritual is a humane ceremony as it encourages people to remember their ancestors. In addition, this ceremony also establishes a link strengthening the community and the relationships between both family members and among villagers.
Following are photos about the event: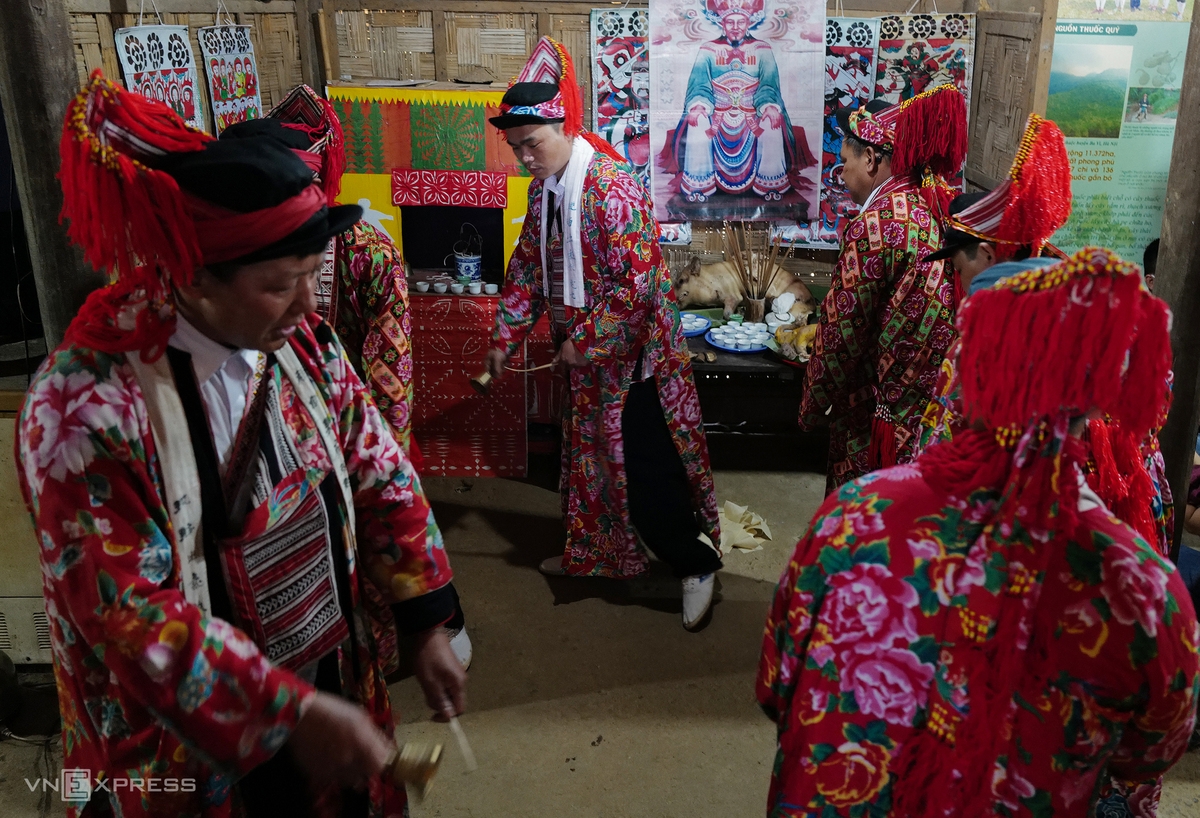 At the beginning of the ceremony, there is a ceremony to call on Ban Vuong and local deities and declare the reason for the ceremony.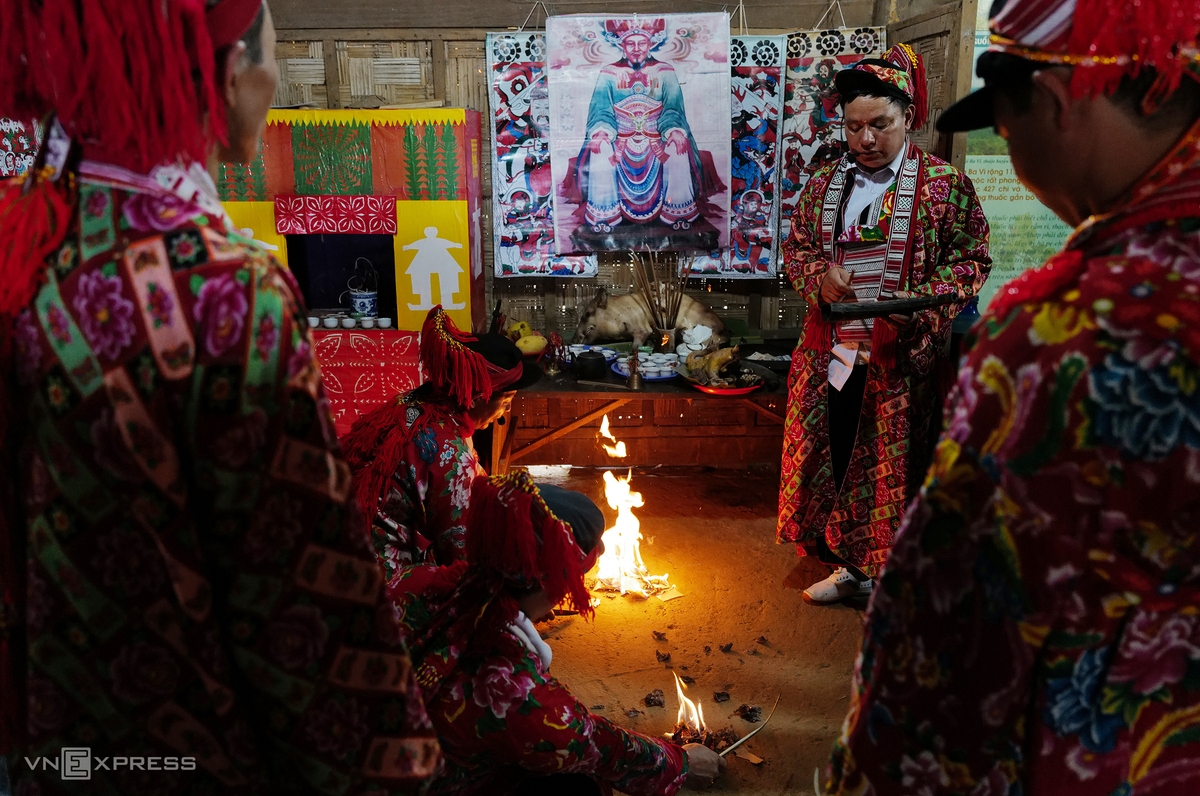 The shamans burn paper money, joss paper gold and silver paper asking Ban Vuong and the local deities to help the people and bless the festival.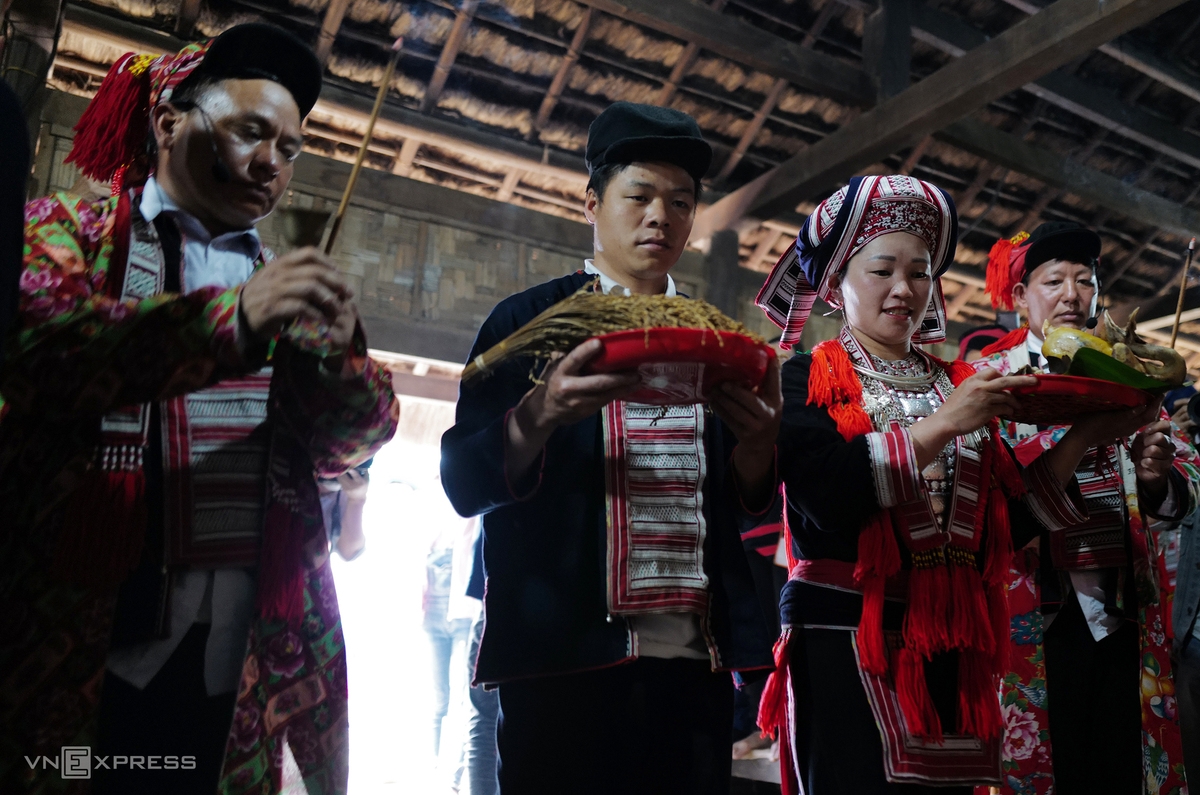 People offer incense and give thanks to Ban Vuong for helping the Dao live peacefully for thousands of generations.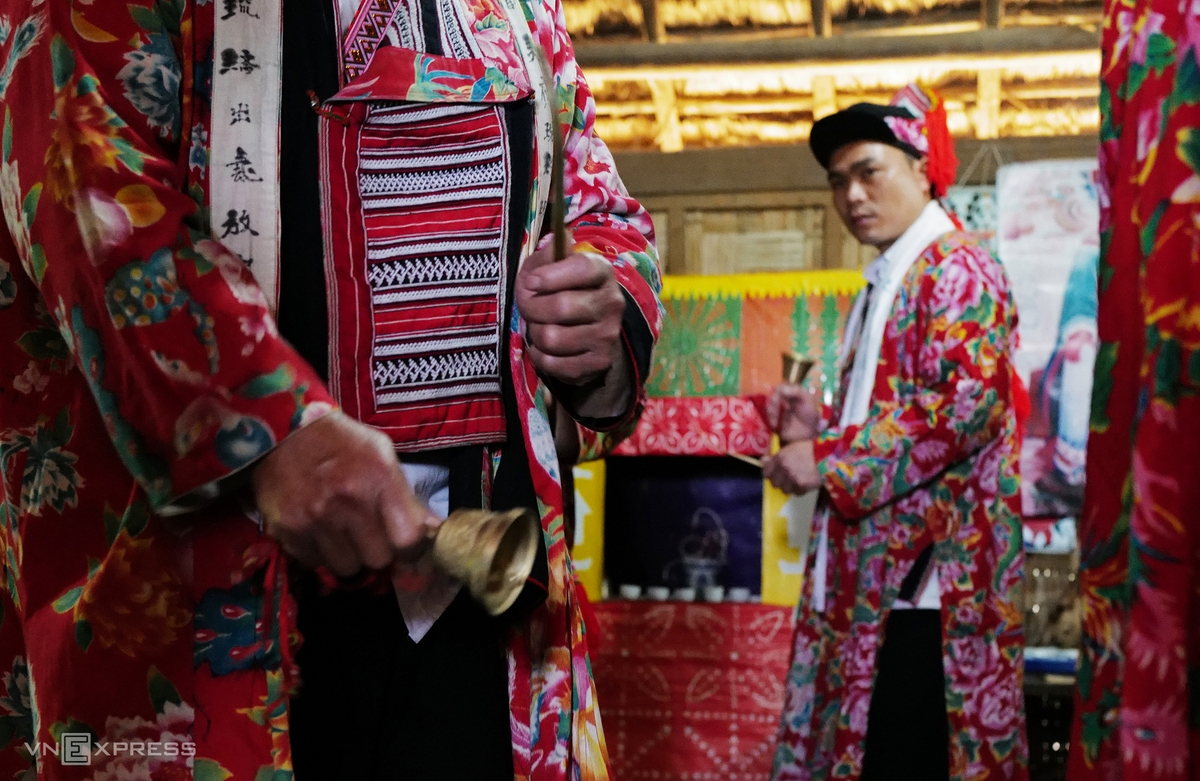 Six shamans walk in a circle, call out to the local celestial spirit to welcome Ban Vuong and tell a brief biography and physique of Ban Vuong since birth.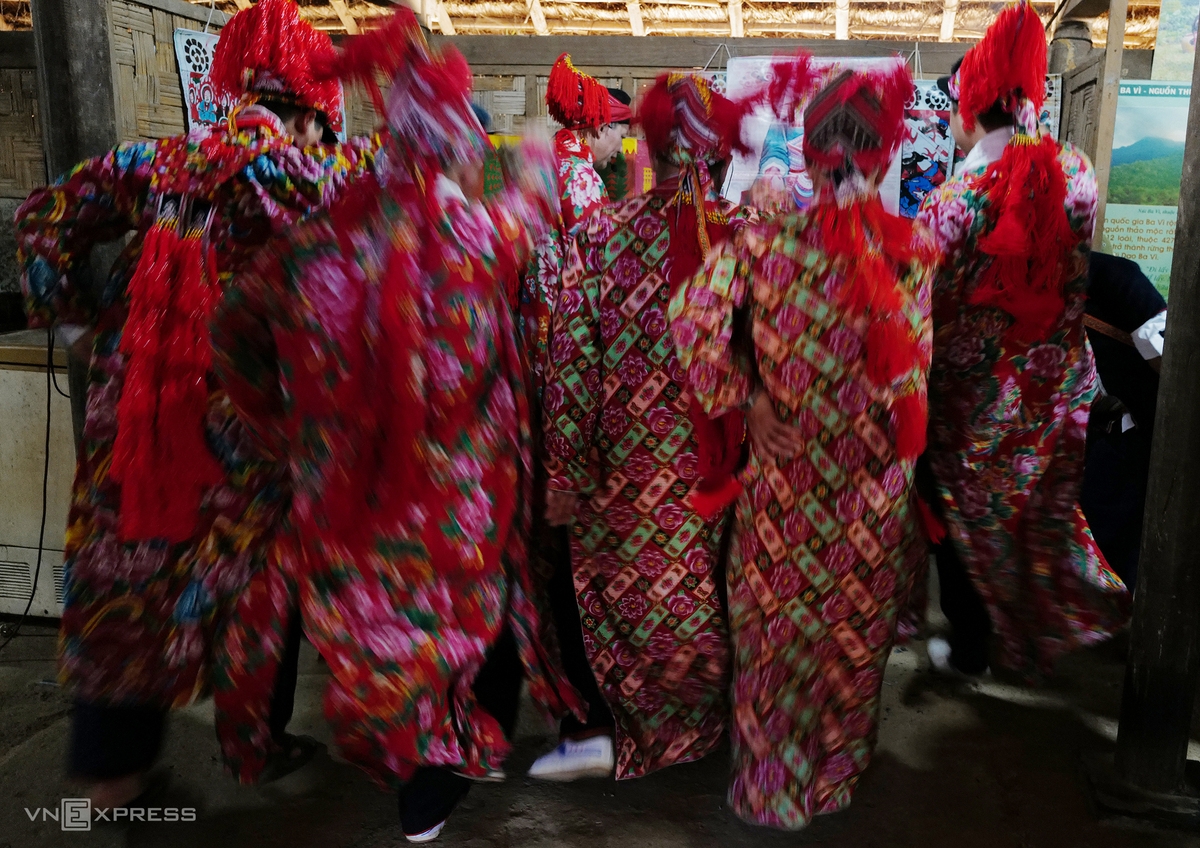 Tortoise dance is part of the ritual.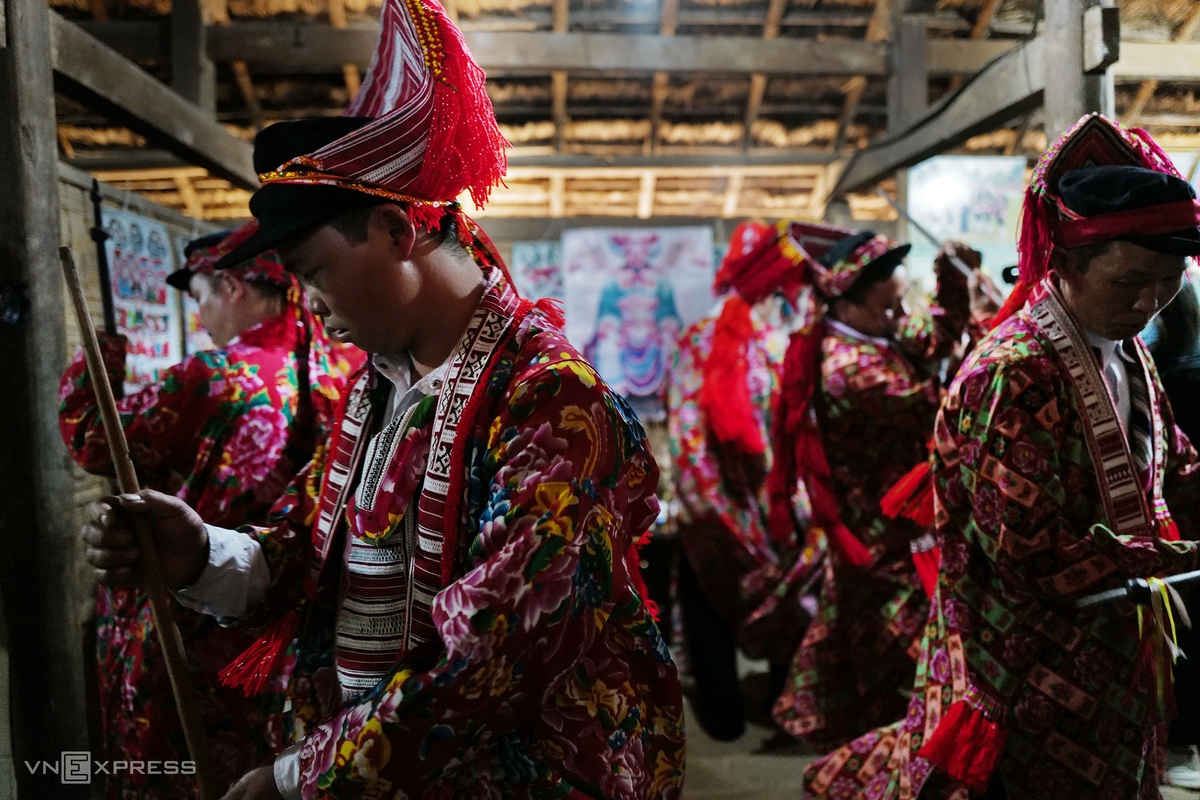 The stick dance shows Ban Vuong, celestial spirit and earth deities descend from the altar to receive the offerings.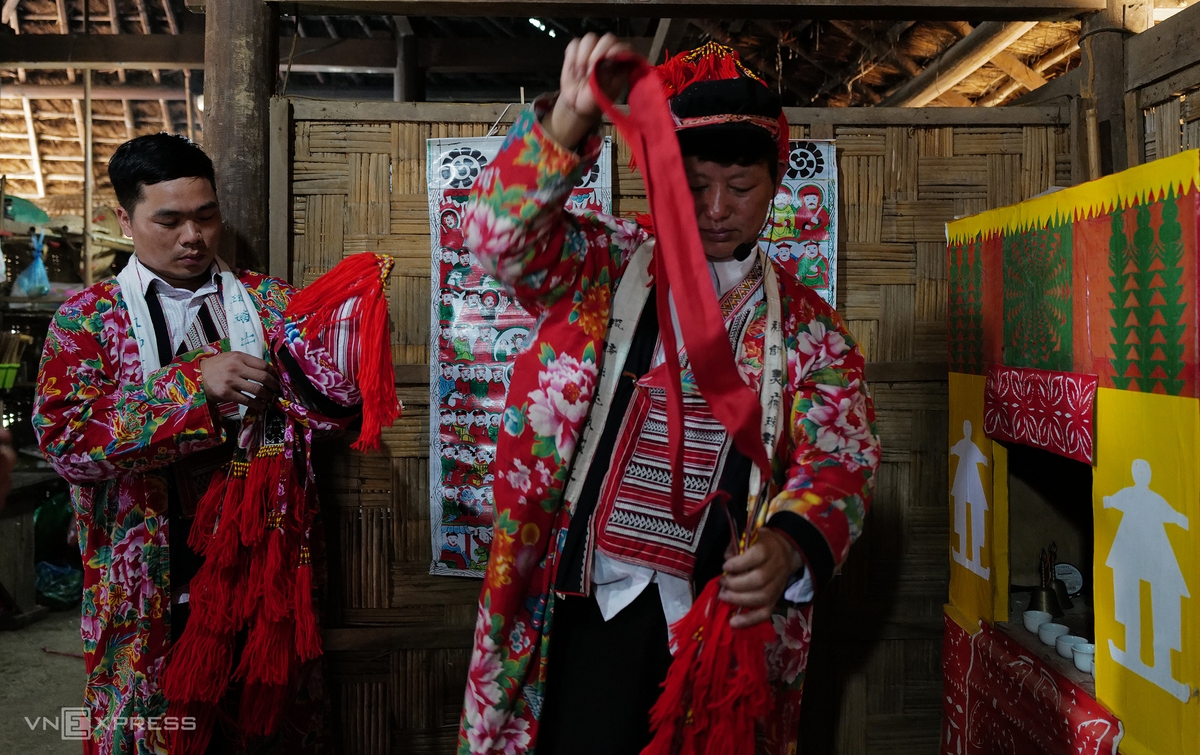 The end is the ceremony to send Ban Vuong to heaven, which is also the time when the shamans remove their costumes, at the same time, wrestling, and getting into a trance and dancing.
Hannah Nguyen