"Banh Mi" Becomes The New Word In Merriam-Webster Dictionary
In September, "Banh mi" was officially added to the Merriam-Webster dictionary, along with more than 370 new words and definitions.
Every Autumn Merriam-Webster adds more new words to its dictionary. This year more than 370 new words and definitions were added in September, including Vietnamese street food banh mi.
As languages evolve and get more frequently adapted by other countries, Merriam-Webster regularly adds new words to its language information platform.
In September, Merriam-Webster announced that it officially added 370 new words, including "banh mi".
The dictionary defines banh mi as "a usually spicy sandwich in Vietnamese cuisine consisting of a split baguette filled typically with meat (such as pork or chicken), and pickled vegetables (such as carrot and daikon), and garnished with cilantro and often cucumbers."
Photo: Bach hoa XANH
Merriam-Webster said that adding globally-recognized foods that have become familiar to people across continents through menus, recipes, and cooking shows thus deserves to be added to the dictionary.
Pumpkin spice, omakase, plant-based, and oat milk are some of the other food-related words that now appear in Merriam-Webster.
Other words and phrases that have been popularly used for over a decade, including free dive, cringe, side hustle, and supply chain, have also been added to the new list.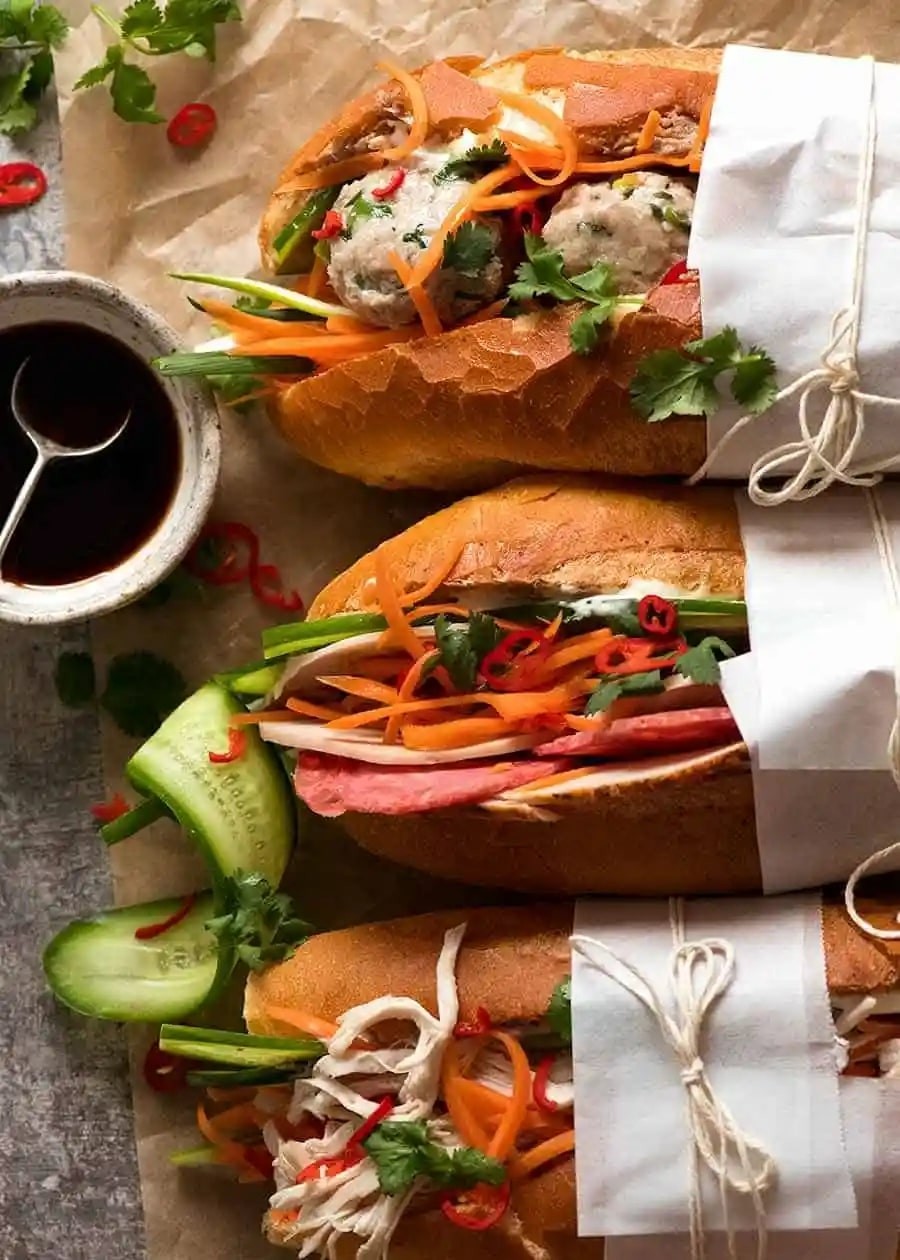 Photo: RecipeTin Eats
"A word gets into a dictionary when it is used by many people who all agree that it means the same thing, according to an explainer of how Merriam-Webster chooses the words to be added. We're looking for three criteria: frequent use, widespread use, and meaningful use."
Pho, considered the most famous Vietnamese cuisine, was added to the dictionary in 2014.
Banh Mi – One of the most delicious traditional Vietnamese food
Originally a dish of Western origin, the quintessence and unceasing creativity in popular Vietnamese bread – Banh mi – has made it identified and strongly marked on the world culinary map.
At the beginning of the 19th century, the French brought the baguette to Gia Dinh (Saigon) to satisfy their culinary delights.
To create many delicious and hot loaves of bread to serve the needs of the upper class, they built the first brick bakery oven in Vietnam.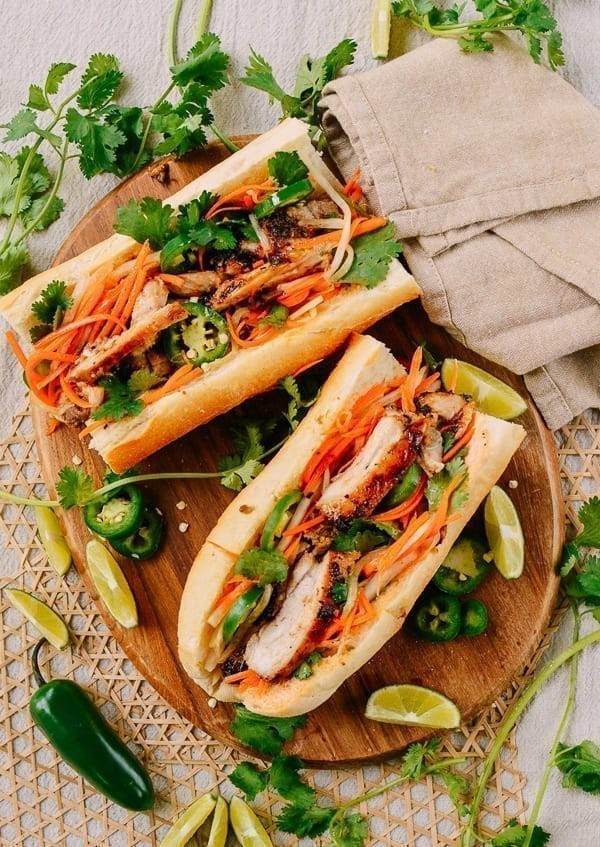 Photo: The Woks Of Life
This French-origin bread quickly gained popularity. That time was when the Saigon people processed the baguette into typical Vietnamese bread with a length of only about 30-40 cm.
The closed structure of the bakery oven, allowing the steam to be retained, makes the baguettes more hollow, the soft inner while the outer shell is crispy. This characteristic also creates the unique identity of Vietnamese bread compared to Western baguettes.
In Vietnam, besides famous dishes such as Com Tam (broken rice), Pho (beef noodle soup), and Banh Cuon (steamed rice rolls), Banh Mi is a typical Vietnamese breakfast that is convenient and ideal for people who have to go to work or study early in the mornings. That is the reason why most Banh mi vendors are takeaways, without any chairs or tables for you to sit down.
In Vietnamese, Banh Mi is just a plain baguette or bread, without any stuffing. However, Banh Mi with meat has grown in popularity all over the world, so the term is now also used to refer to a kind of sandwich.
Banh Mi's Ingredients
Photo: Vietnamplus
Banh Mi
In most Vietnamese markets, there is at least one traditional bakery that you can easily find when visiting the local markets, especially in the morning. The first baguettes of the day are often made very early in the morning. Different from the French baguettes made wholly from wheat flour, Banh Mi's dough is a mixture of rice flour and wheat flour because wheat hardly grows in a tropical country like Vietnam. The length of the Banh Mi is shorter, and its crust is also more brittle than that of the original French baguettes.
Pâté
One of the ingredients that create Banh Mi's irresistible taste is pâté. Pâté is a spread made from meat and liver of animals like pigs, cows, ducks, and chickens. In Vietnam, its main ingredient is chiefly the pig liver. The liver pâté cans are sold in many supermarkets or local markets. However, most local Banh Mi stallholders make this spread themselves with their secret recipes or buy homemade ones to create that unique flavor, differentiating their Banh Mi from that of other vendors.
Mayonnaise
Another crucial spread in Banh Mi is the light and creamy mixture of egg yolk and cooking oil. It is quite easy to make this mayonnaise, so the sellers usually use their homemade ones or they can buy it from the supermarkets. This mixture seems simple, but once you combine it with other ingredients, it is a golden star. You can even spread it on plain bread and sprinkle a little sugar to make a small snack, like Vietnamese usually do when we don't have much time for breakfast.
Pork Sausage and Ham
Photo: Dien may XANH
Meat is the most important ingredient of Banh Mi. Therefore, it is a crucial factor to judge whether a Banh Mi is good or not. The Vietnamese often use the ham like the French used to have with their original baguettes. Let's imagine that you are grabbing a delightful Banh Mi and opening it to see what is inside. A layer of red ham slice is placed on the greens. When taking a bite, the shining fat and well-seasoned meat create a soft texture, contrasting with the crunch of the vegetables like cucumber, cilantro, chili, pickled carrot, and daikon radish. They can also stuff Vietnamese pork sausage in the Banh Mi. The saltiness and the chewy edges add more texture and season to the Banh Mi.
Vegetables
Last but not least, the Banh Mi would be incomplete without Vietnamese vegetables such as cucumber, pickled carrot, daikon radish, scallions, and cilantro. Not everyone is a fan of these ingredients, so you can ask the seller to leave them out, but it would be a lack of original flavors and texture.
The cucumber slices create a crunchy texture and freshness to balance with the fat and creamy mayonnaise. The cilantro gives Banh Mi a unique herby fragrant perfume. A little sour from pickled carrot and radish to keep you in for another bite. And the chili adds extra heat and vivid color to highlight the whole Banh Mi.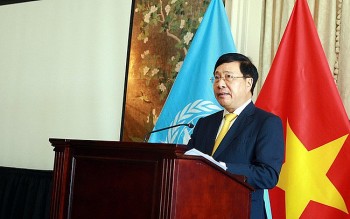 Friendship
Deputy Prime Minister Pham Binh Minh has asserted Vietnam's strong support for and commitment to the UN's role in leading and coordinating multilateral efforts to respond to global challenges.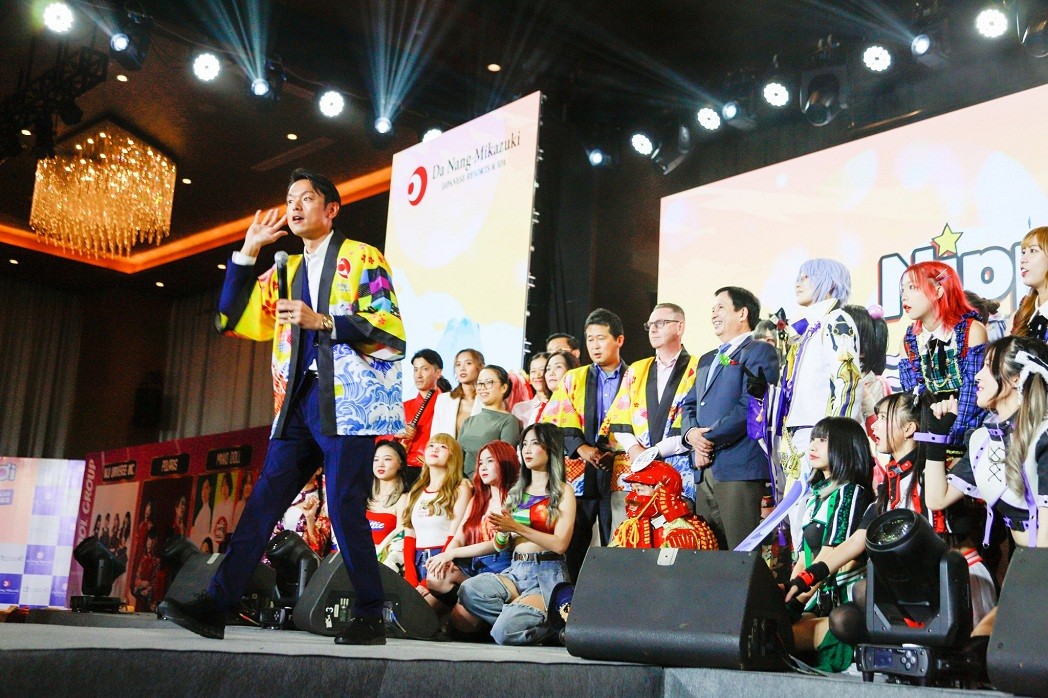 Handbook
A festival imbued with modern Japanese culture is being held on a grand scale at Da Nang.
September 24, 2022 | 09:30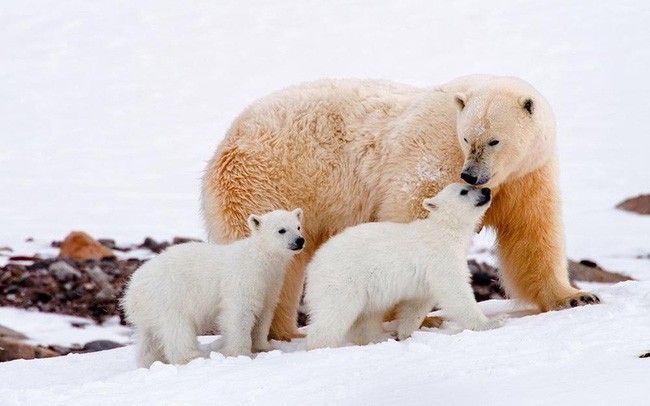 Handbook
The Spanish Embassy in Vietnam recently launched the Nature Film Festival entitled "It's Time to Act in Vietnam".
September 24, 2022 | 08:31
Handbook
In September, "Banh mi" was officially added to the Merriam-Webster dictionary, along with more than 370 new words and definitions.
September 15, 2022 | 18:34