Australian Café Creates 'World's Largest Vietnamese Banh Mi"
A café in Melbourne, Australia, went viral online after releasing the 60 cm long Banh mi, hailed as the "the largest in the world." This epic meal also has an absurbly high price. Is it worth it though?
The 'banh mi' is a traditional Vietnamese pork roll made from a crisp baguette, fresh vegetables, slow cooked meats and a drizzle of seasoning. Banh Mi is a Vietnamese tradition that is enjoyed by both citizens and international tourists. This Vietnamese iconic street food has the ultimate combination of delicious taste, sizable portion at a cheap price. The fulfilling roll has become a popular lunch staple no food lover could resist.
Over the years, Banh Mi has been modified in many countries around the world and so is its size and price. In October 2021, an Australian café has released what they claim to be the 'world's largest banh mi' complete with slow-smoked meats and fresh vegetables.
Melbourne's Third Wave Café offered this dish a limited time only, sending. many customers through their doors. The shop is known for serving gigantic portion of food, so there is no surprise that it had to add Banh Mi to the menu.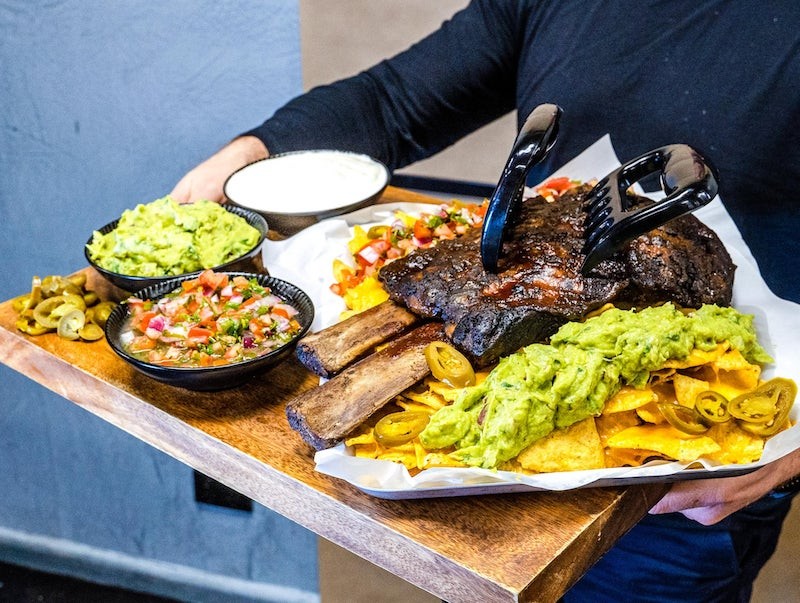 Third Wave Cafe is located at 181 Victoria Avenue, Albert Park, Victoria. Photo: Third Wave Cafe
What is in the Third Wave Café's Banh Mi?
The 'BBQ Banh Mi' consists of a 2 foot long (about 60 cm) baguette smothered in butter and bacon jam, topped with pickled carrots, cucumber, coriander and chill for an extra kick. Next the baguette is layered with slow-smoked chicken, pork belly, deboned beef rib and is finished with a dusting of pork crackling and soy glaze drizzle.
The dish is released on the reopening event of the cafe after Melbourne lifted its Covid-19 ban on dine-in places. Up to now, the video of Third Wave Café introducing the special Banh Mi on its Facebook page has about 225 thousand views and counting.
Among more than 2 thousand comments in the post alone, the positive and anticipating reactions flooded in, showing love to the Vietnamese signature dish.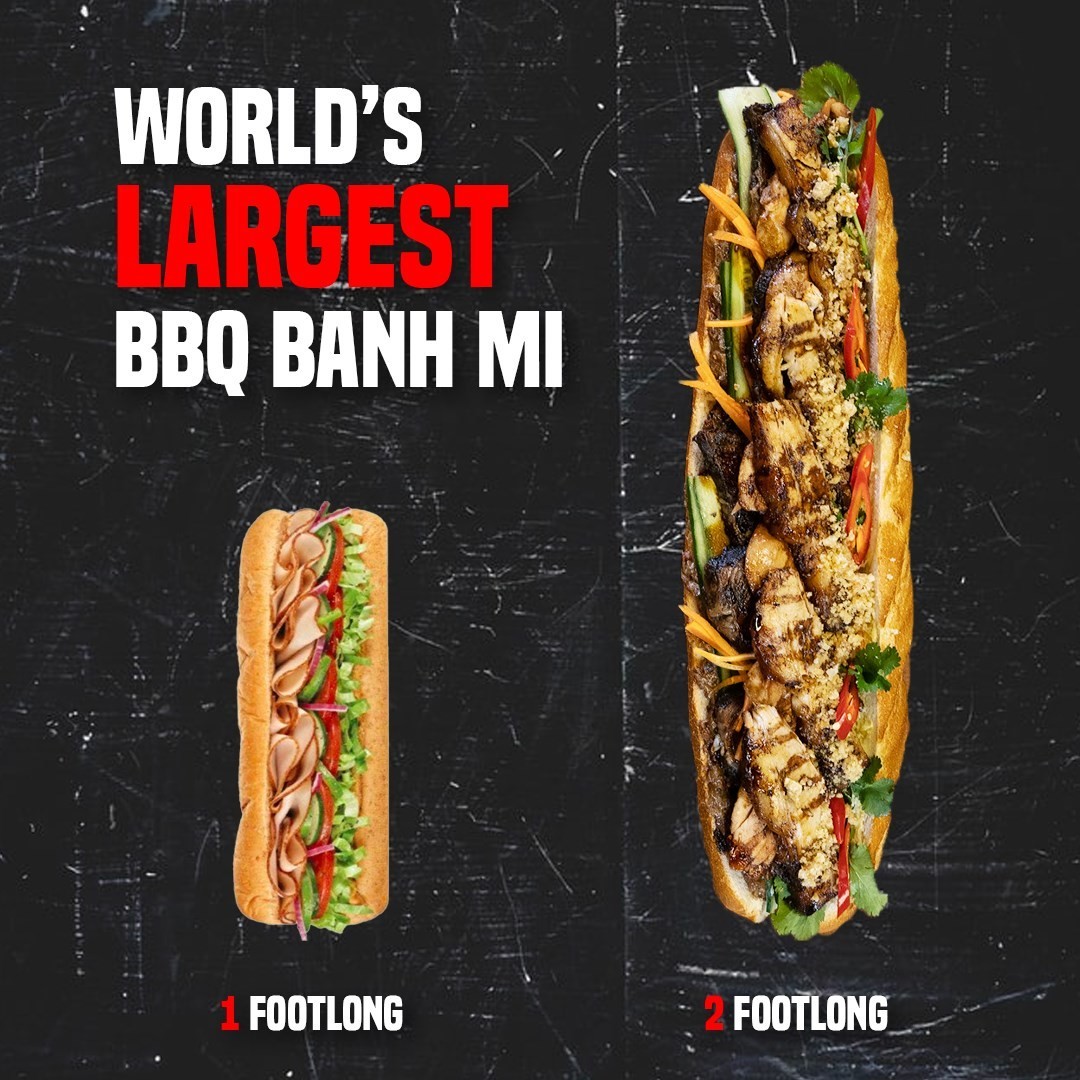 The 'BBQ Banh Mi' is only available for a limited time at the one-of-a-kind Melbourne café. Photo: Third Wave Café
If you are not quick enough to try the world's largest Banh Mi in Third Wave, there is another special Banh Mi in Australia that have people queuing up for.
A special Vietnamese heritage restaurant in Australia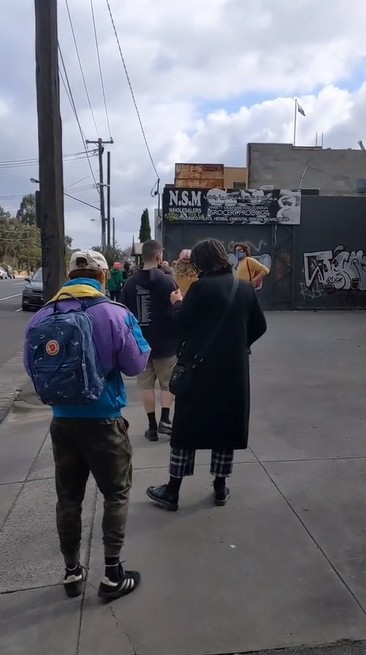 Customers lining up to buy Banh Mi from Shop Bao Ngoc. Photo: Afamily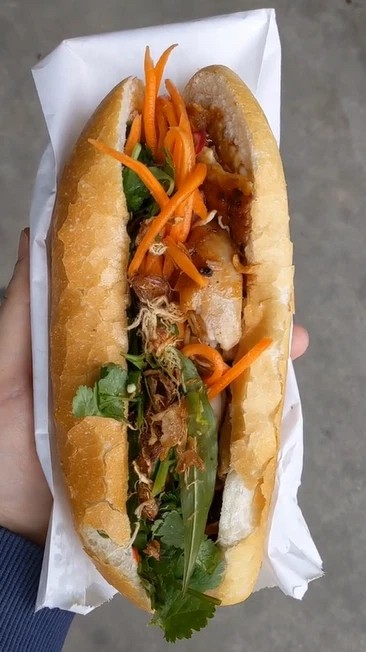 Shop Bao Ngoc's Banh Mi . Photo: Afamily
One of Melbourne's most important Vietnamese restaurant can be found in Brunswick. It is call Shop Bao Ngoc at 387 Victoria Street, Brunswick. Ngoc, the owner, is a first generation Australian who wants to bring Vietnamese culture to her community through signature delicacies from her homeland.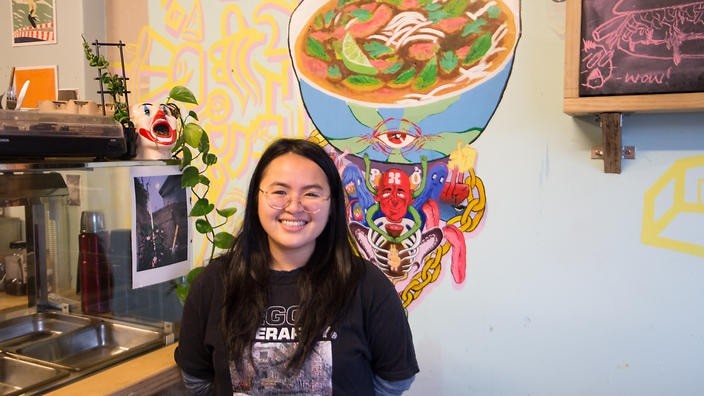 Ngoc named the shop by combining her brother's name (Bao) with her own name. Photo: SBS
Ngoc's Banh Mi is loved by locals and people from other places. They all queue up to get their hands on the delicious rolls filled with mixed roast chicken and pork and green herbs before they are sold out.
Customers also love the attractive presentation with mixed fillings and a variety of vegetables such as laksa leaves, cilantro and pickles. Some commented that Bao Ngoc is one of the few places in Melbourne that sell authentic Vietnam Banh Mi. Many curious minds come here to enjoy this unique and world-famous Vietnamese food.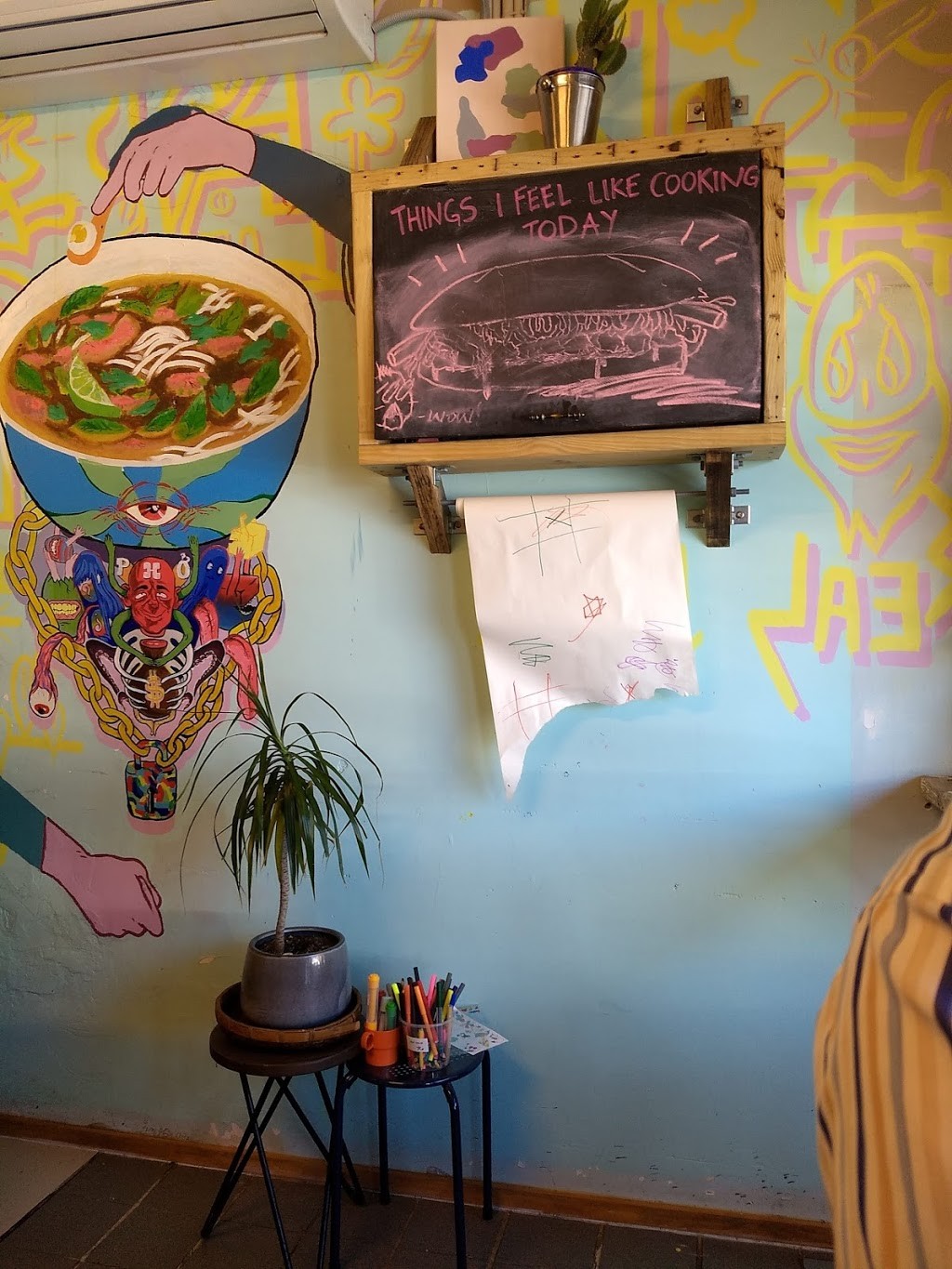 The store has an cozy and inviting interior. Photo: Australia 247
Another reason for the long line is because Ngoc opens the shop whenever she wants and cook whatever she likes. A new day comes a surprise for customers. Since each surprise is so delicious, they could not help but keep coming back for this special treat. You can preorder your Banh Mi's filling by contacting the store's hotline and come later to pick-up. The price for 1 Banh Mi is about AUD 12 (US $8.56).
Ngoc plays an important role in the local community. The shop's active community efforts include donations, fund-raising, raising awareness events. It also openly voice their opinions on current events at the store and online. The local community was able to make a lot of positive change thanks to Bao Ngoc.
6 Creative Banh Mi Dishes in Vietnam

Banh mi with filling, sweet, salty or combined with butter is an attractive culinary option to show off your cooking skills during social distancing day.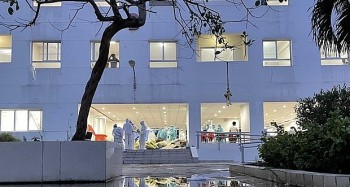 National
Vietnam News Today (Aug. 16): More than 251 million doses of Covid-19 vaccines administered in Vietnam; HCM City ready to reactivate Covid-19 treatment hospitals; Vietnam Airlines opens ticket sales for upcoming Tet Holiday; Demand for logistics real estate increases sharply: Savills Vietnam.