Beautiful Rope Bridges Around Vietnam
Are you looking for new experiences this summer? Let's take a look at 4 beautiful suspension bridges in Vietnam.
There are destinations for summer vacations in Vietnam, so you'll probably have a hard time deciding. If you are into the great outdoor and do not mind the mystic jungle, these bridges are for you. Exactly as advertised, rope bridges in Vietnam are very common yet are lesser know destinations due to its remoteness. Check out these beautiful bridges, from the Far North to the Central Highlands region for your travel inspiration.
1. Ta Van Bridge (Sa Pa)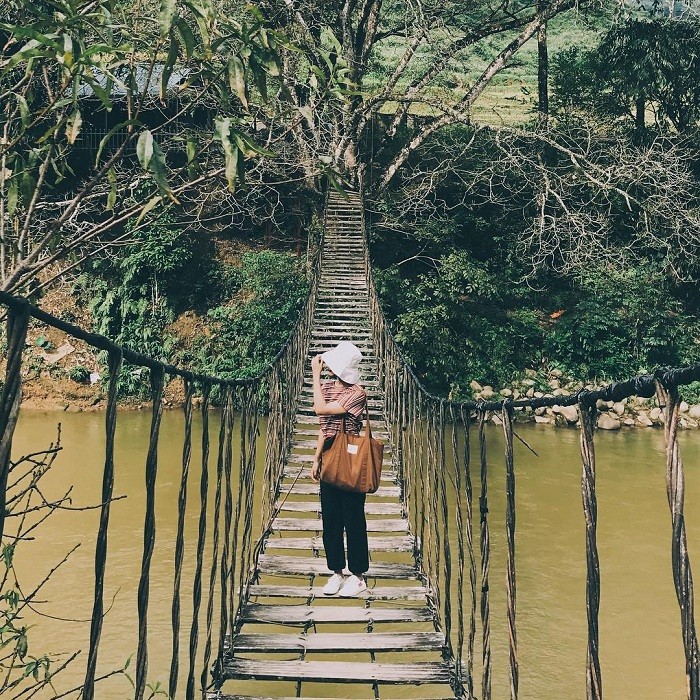 Photo: Lu Hanh Việt Nam
This destination is famous for its dreamy beauty, It is located on the road to Lao Chai - Ta Van village in Sapa district. From the town center, travel about 17 km to the Southeast and you will find a handmade bridge from rattan ropes, just like nets..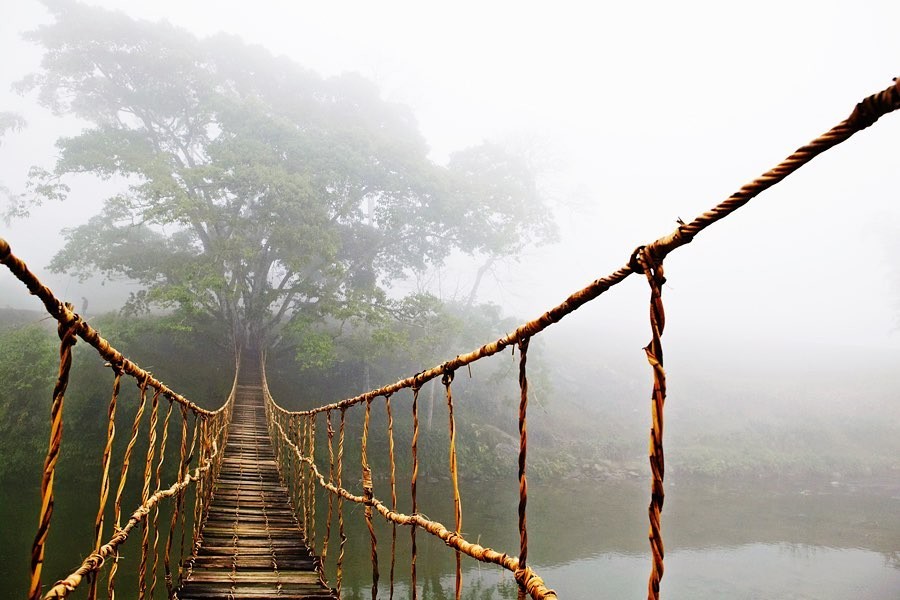 Jungle Journey. Photo: Skip Nall
This attraction became more famous thanks an American photographer named Skip Nall. He described his remote adventures in Vietnam through rustic photography, saying that: "Jungle journey photographed in Vietnam, near the town of Sapa where the Hmong People live. It is believed to bring good luck to those that cross this bridge. I was blessed to be there on just the right morning, with the right weather almost immediately after the bridge which is all natural materials have just been rebuilt."
You can see the whole view of the bridge from afar, hidden in the morning mist, which is equally poetic and dreamy as walking on it. This suspension bridge crosses a large stream, increasing the sense of daredevil for tourists. The two sides of the bridge are luxuriant forests, drawing a very wild and charming atmosphere.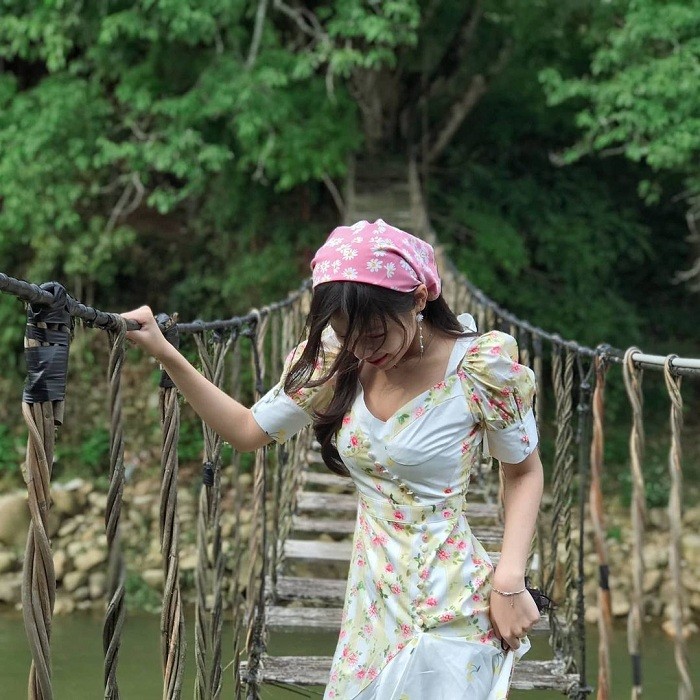 Photo: Lu Hanh Việt Nam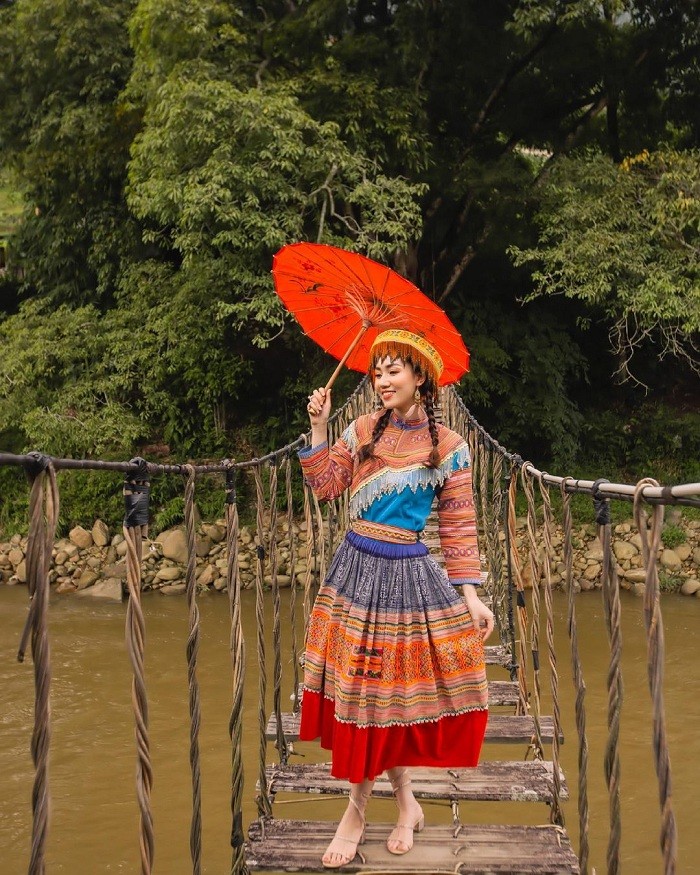 Photo: Lu Hanh Việt Nam
2. La Ba Bridge (Da Lat)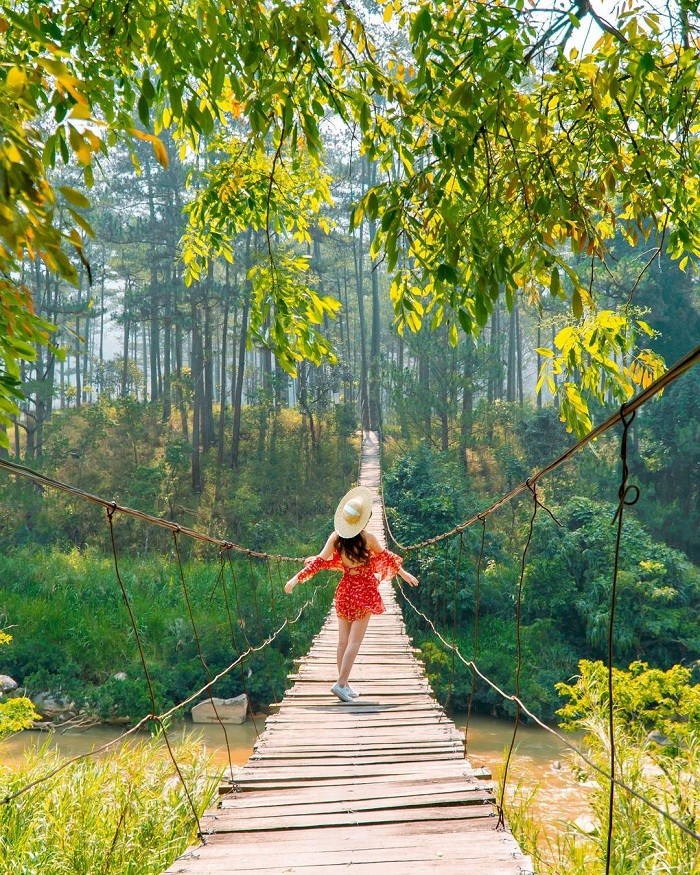 From a distance, this suspension bridge looks like a silk strip crossing the stream between the pine forests of Da Lat. Photo: Lu Hanh Việt Nam
Perhaps because it is hidden deep in the forest, La Ba bridge has a completely different beauty compared to the bridges in Da Lat tourist areas. The rushing water, green pine forests and chilling breeze make many tourists curious to discover bridge in the middle of this pine forest.
To get there, you must reach Xuan Tho ward, about 12 km from the center of Da Lat city and go in the direction of the Tiger Cave Waterfall Tourist Area.
On both sides of the bridge is a vast, unspoiled pine forest, which adorns the scene more dreamy and poetic. The bridge is made wooden planks connected together, with fragile iron bars for railing.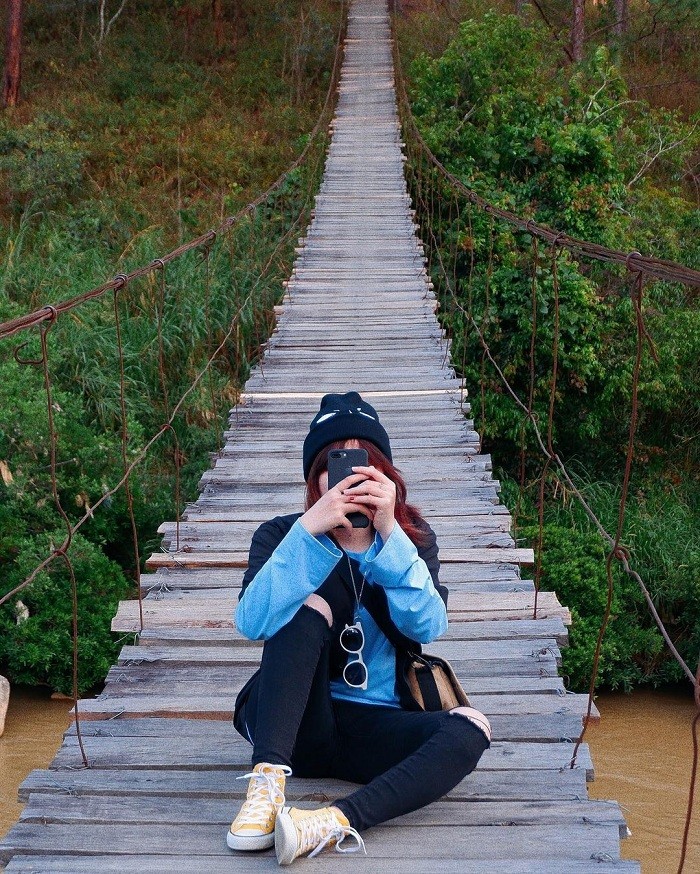 Photo: Lu Hanh Việt Nam
3. Buon Don Bridge (Dak Lak)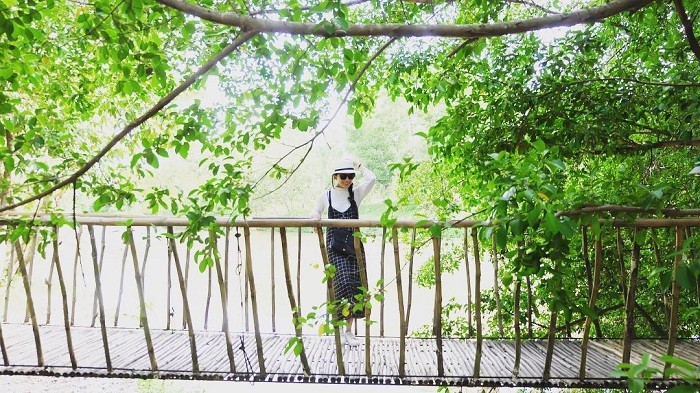 Photo: Lu Hanh Việt Nam
Located within the Buon Don Tourist Center, about 45 km from Buon Ma Thuot city center, you will find the beautiful and peaceful Buon Don bridge. The journey to get there might be long, but you will be rewarded with the view between the majestic mountains and forests of this Vietnam's Central Highlands region.
The bridge belongs to Buon Don Tourist Center, located among verdant oases, lush gardens and gentle streams, evoking feelings of peace and poetry.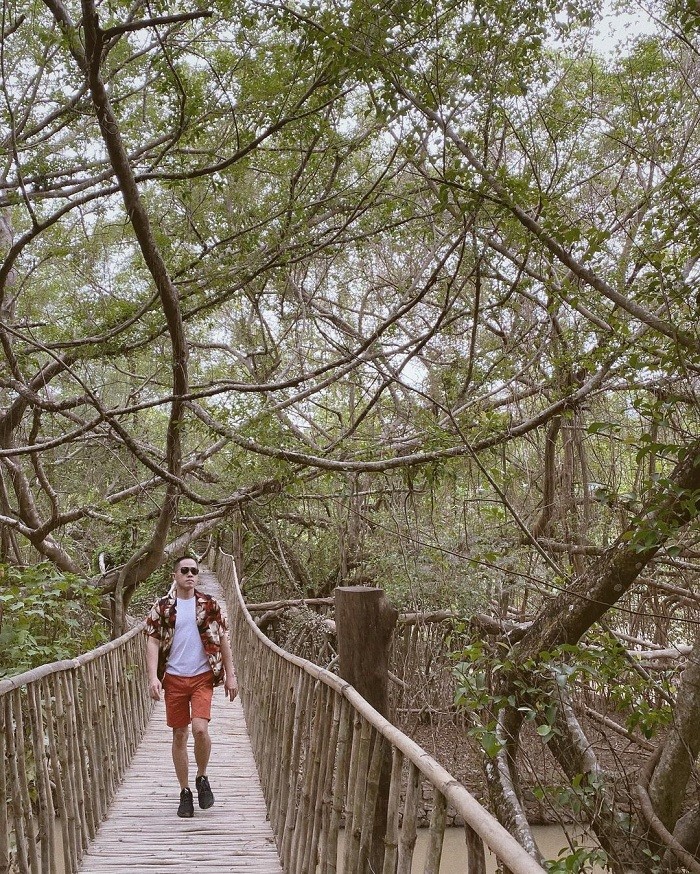 On both sides of the bridge are old sycamore groves with large foliage, creating a cool walk path, perfect for summer. Photo: Lu Hanh Việt Nam
Buon Don suspension bridge is more than 100 meters long and crosses a small river so tourists can still feel at ease crossing it.
4. Kon Klor Bridge (Kon Tum)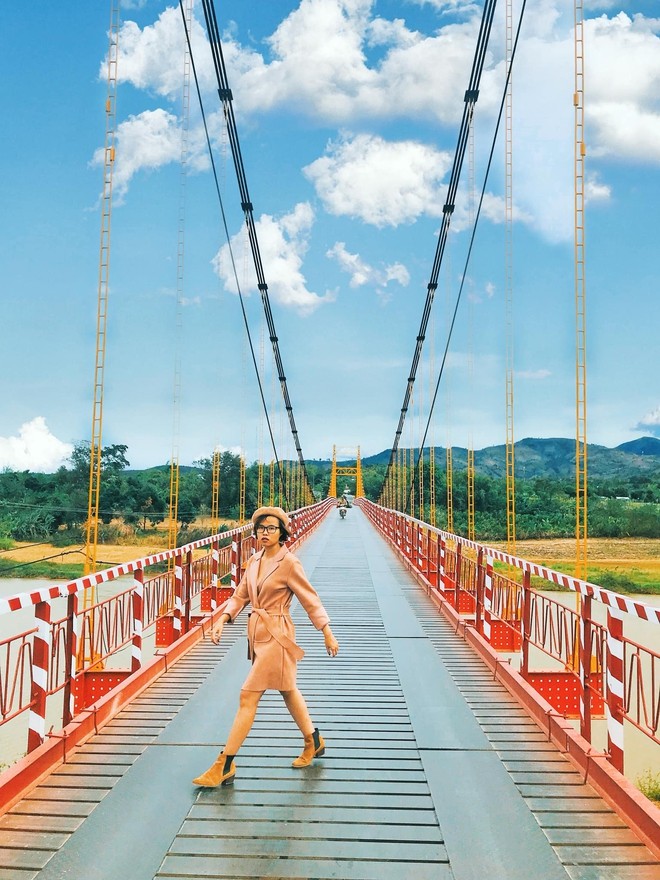 Photo: Lu Hanh Việt Nam
Out of all four bridges, this is the most secured one. Unlike suspension bridges made of wood or bamboo, Kon Klor suspension bridge is made of solid steel.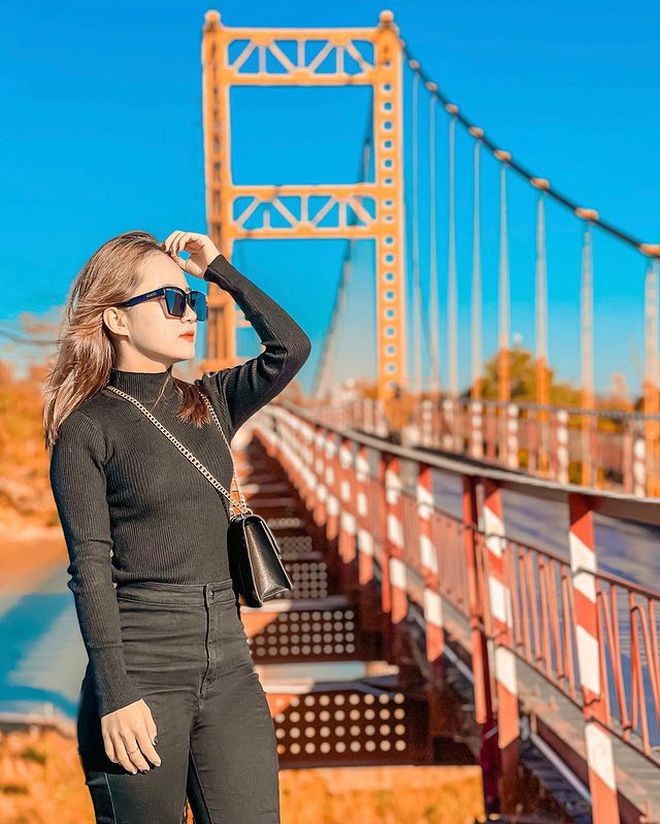 Photo: Lu Hanh Việt Nam
Painted with yellow - orange tones, the bridge stands out among the green of the mountains in Kon Tum. It is also one of the reasons that make photographers fall in love with the bridge. Walking on the bridge, try standing in middle and look out to the Dak Bla river, the vast fields of the people in the distance or the towering mountains will bring you closer to nature.
There is no better place in Kon Tum for taking panoramic photos or portraits. For the best effect, take pictures at dawn or twilight while playing with sunshine, the photos will be shimmering.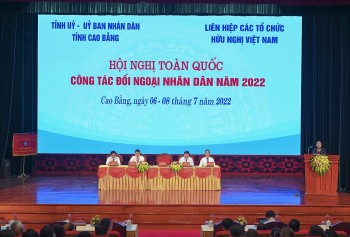 Friendship
During the event, many important issues will be discussed, and constructive suggestions and solutions will be provided to promote more effective people-to-people diplomacy operations.