Beauty in Ruins: Seaswept Church by the Beach of Nam Dinh Province
The northern city of Nam Dinh is known as the home to many beauitful Roman Catholic churches. However, there is an abandoned Church in Nam Dinh province, being swallowed by the sea, yet still attracted many tourists.
Nam Dinh Province – the heartland of the Catholic faith, have attracted a wide range of international and domestic visitors. Of which, Hai Ly collapsed church is an abandoned project.
Currently, only the outer frame of the church still stands. However, the ruined look and the dilapidated brick structure have made this site a famous tourist attraction in recent years.
As the church has deteriorated and partly collapsed, the entire area is now surrounded by fences, preventing visitors from approaching.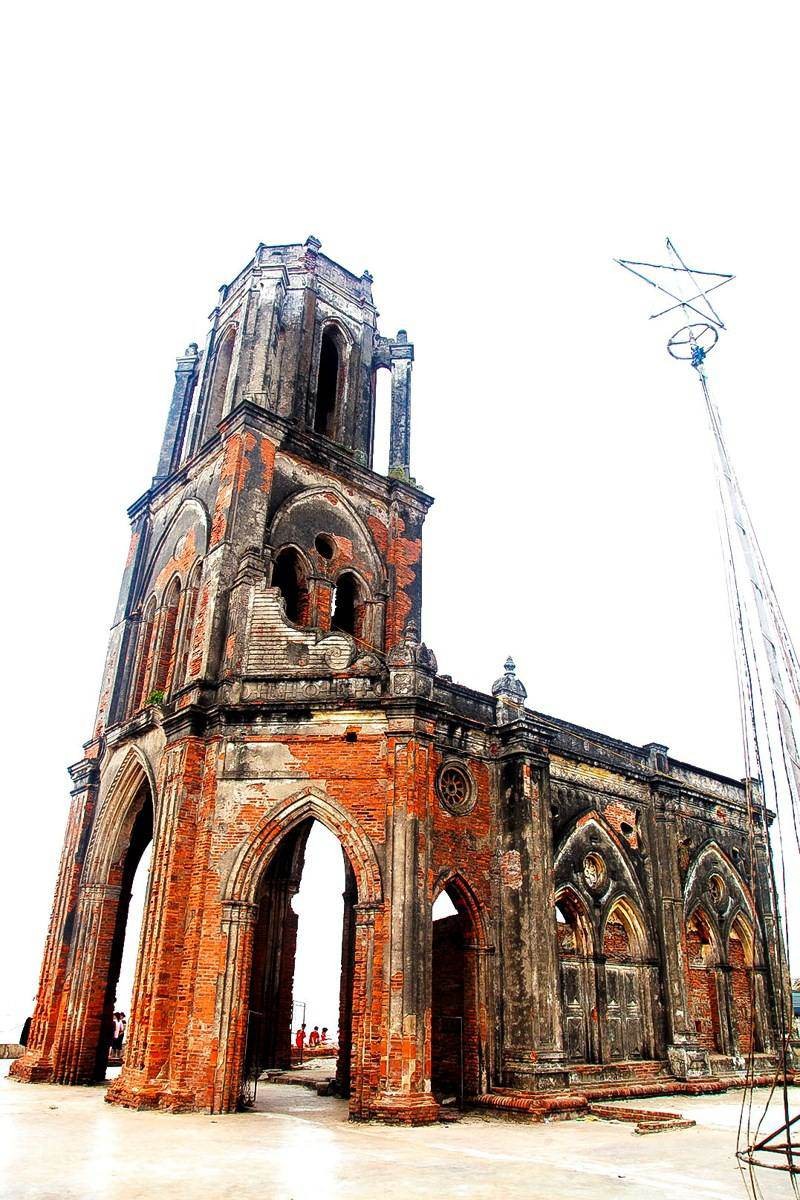 This Church is known locally as Trai Tim Church (literally the Church of the 'heart'). It has been abandoned since 1995 in Xuong Dien Parish, Hai Ly commune, Hai Hau district, the northern province of Nam Dinh. Source: Nhà thờ đổ Hải Lý
About 120 km from Hanoi, the former church in Xuong Dien perish remains just a frame with a bell tower. However, it still has its own charm. Source: Nhà thờ đổ Hải Lý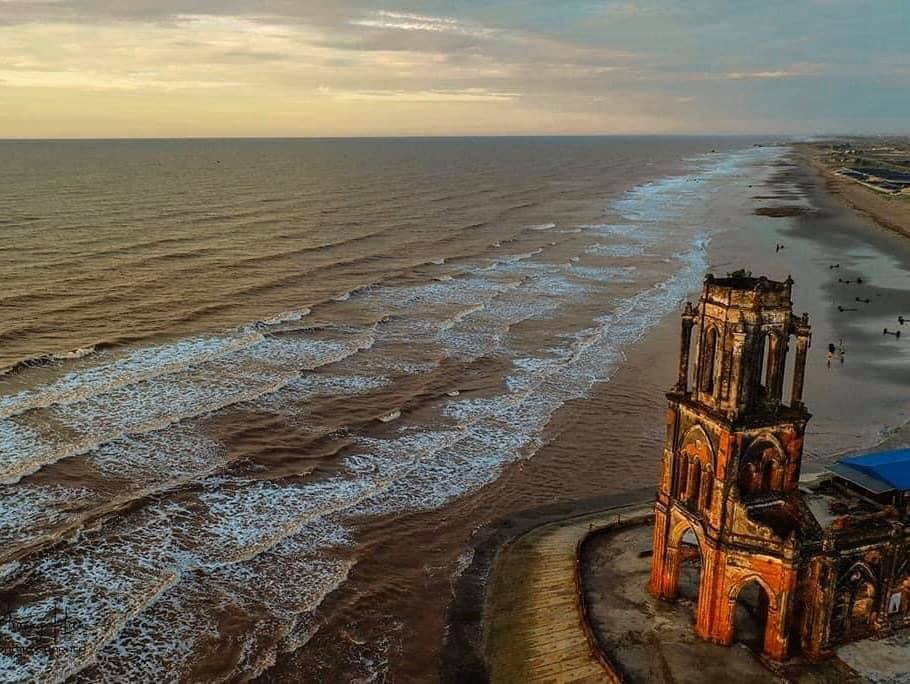 The flickering sun at dawn created a unique view for the mossy church which matched well with the beauty of the ocean. Source: Nhà thờ đổ Hải Lý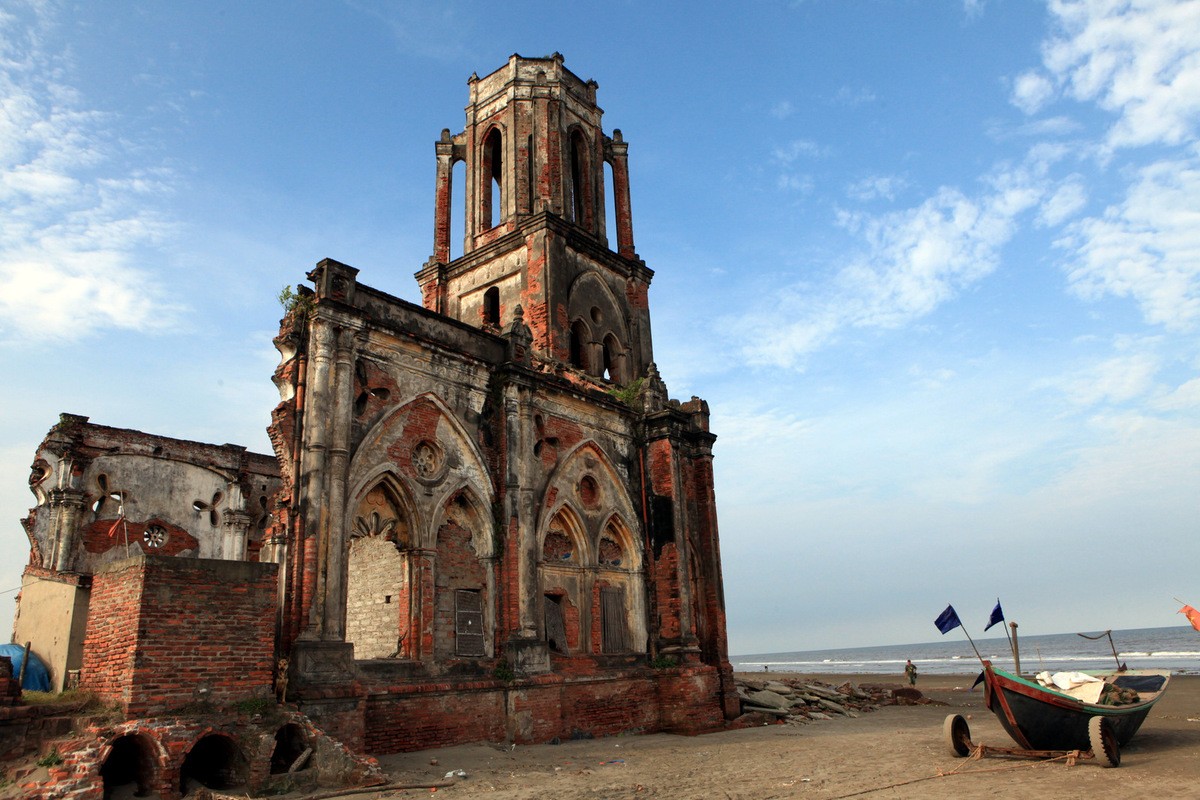 The church was named St. Maria Madalena Church, and built in 1943 Xuong Dien Parish in Hai Ly commune, Hai Hau district, the northern province of Nam Dinh. Photo: nguoinamdinh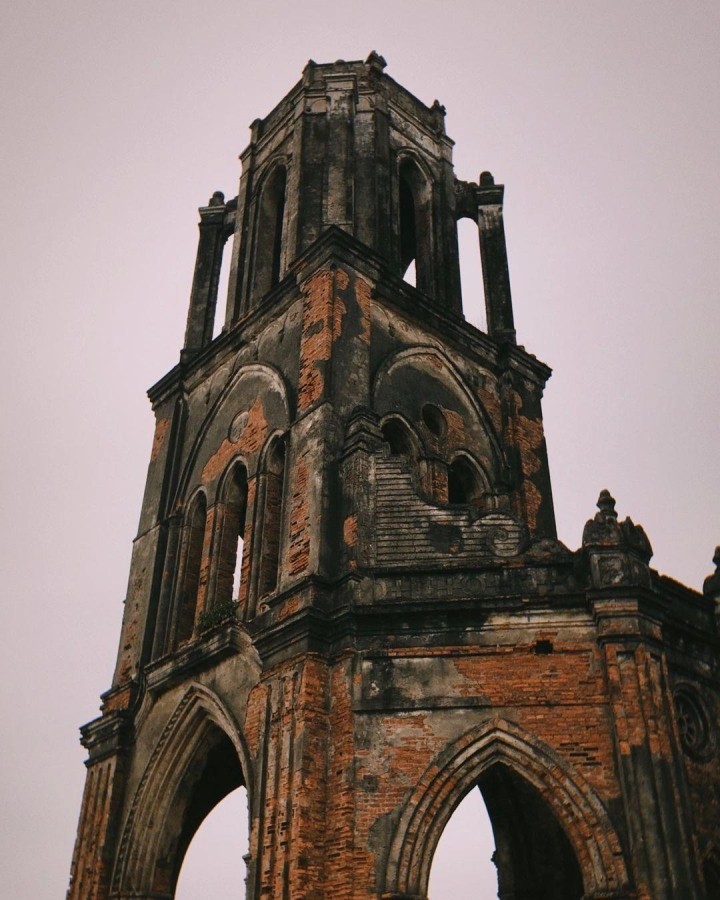 The architecture of this church was designed meticulously, beautifully and concretely with soft arches, high pillars that support the entire architecture. Photo: pngaviw._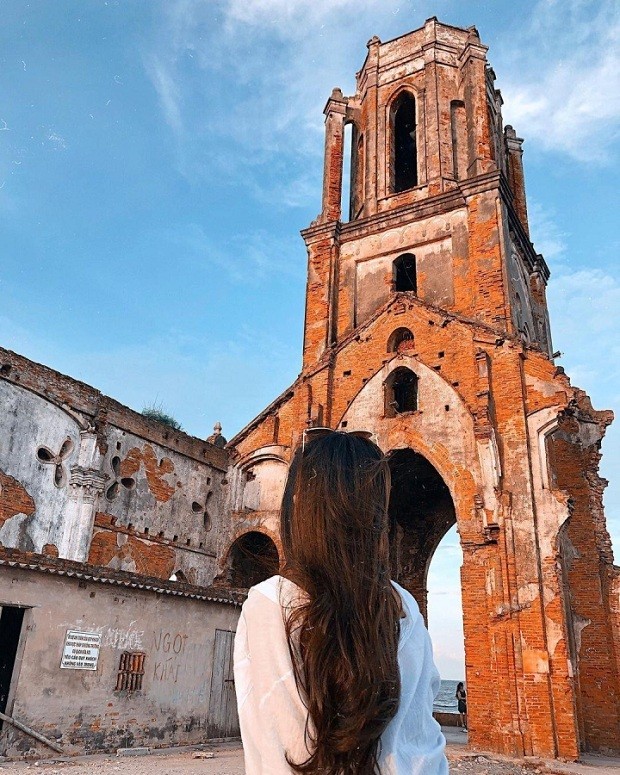 Trai Tim Church is now a popular destination for visitors to Hai Hau. Photo: _linn.98
The church is known by locals as the ruined church. Photo: nguoinamdinh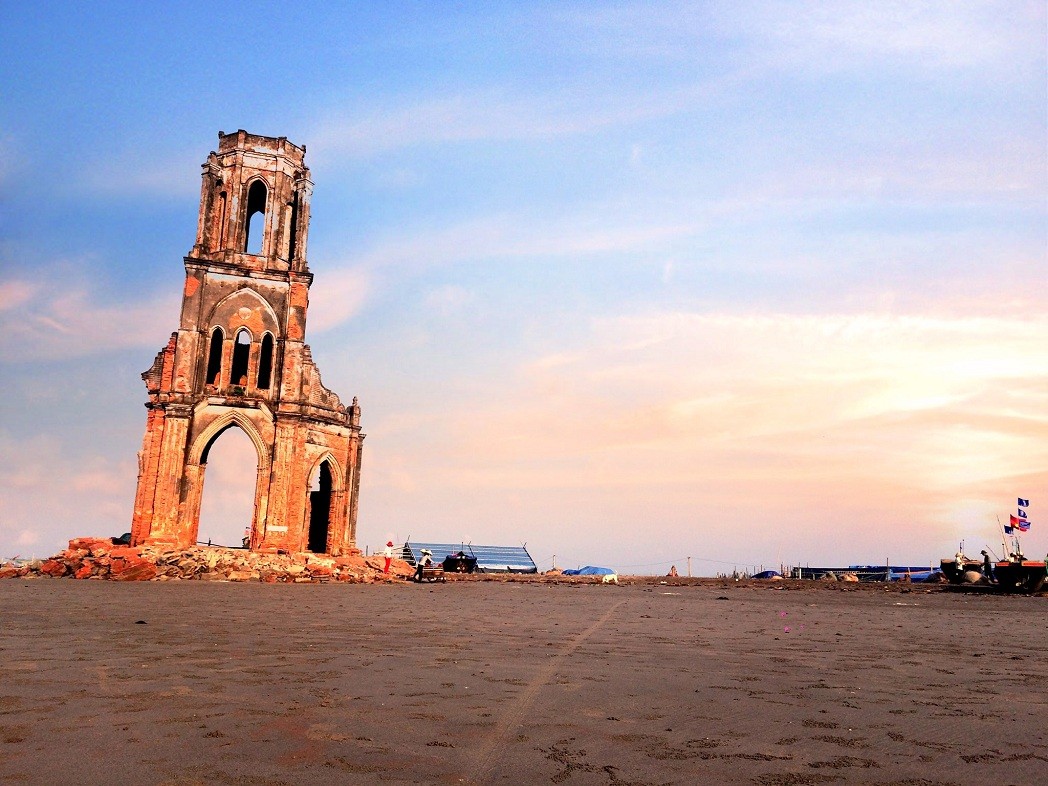 Time and global warming have taken their toll, local Christian followers have made several attempts to move the church inland to protect it from rising sea levels. Also to protect the area, Nam Dinh provincial government has built a strong dyke system, turning it into a tourist attraction. Source: Nhà thờ đổ Hải Lý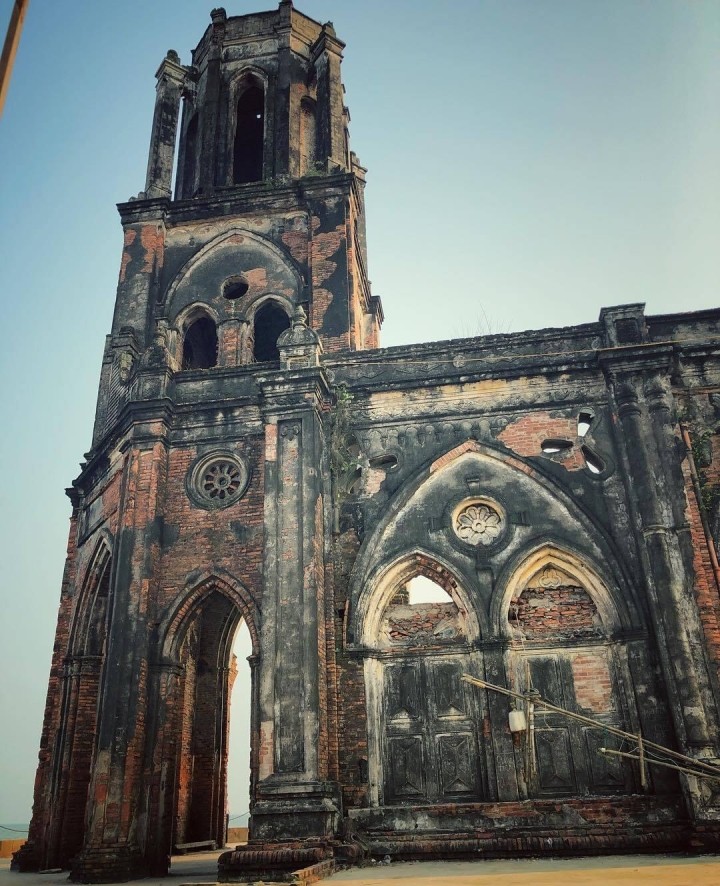 The local government has made efforts to conserve the church, particularly its bell tower, in a bid to raise public awareness about environmental protection and recognize the local people's merit in preventing coastal erosion. Photo: mr_billy10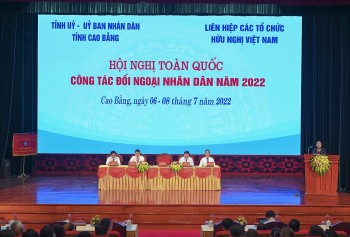 Friendship
During the event, many important issues will be discussed, and constructive suggestions and solutions will be provided to promote more effective people-to-people diplomacy operations.