Beauty on a Budget: Visit the 99 Cent Farm in Thanh Hoa
You read it right: Only VND 30,000 for an outing at Thanh Hoa city's flower field!
Welcome to the poetic "dreamland" in Thanh Hoa city. If you are looking for an fun destination this weekend, visit Anh Duong farm right away.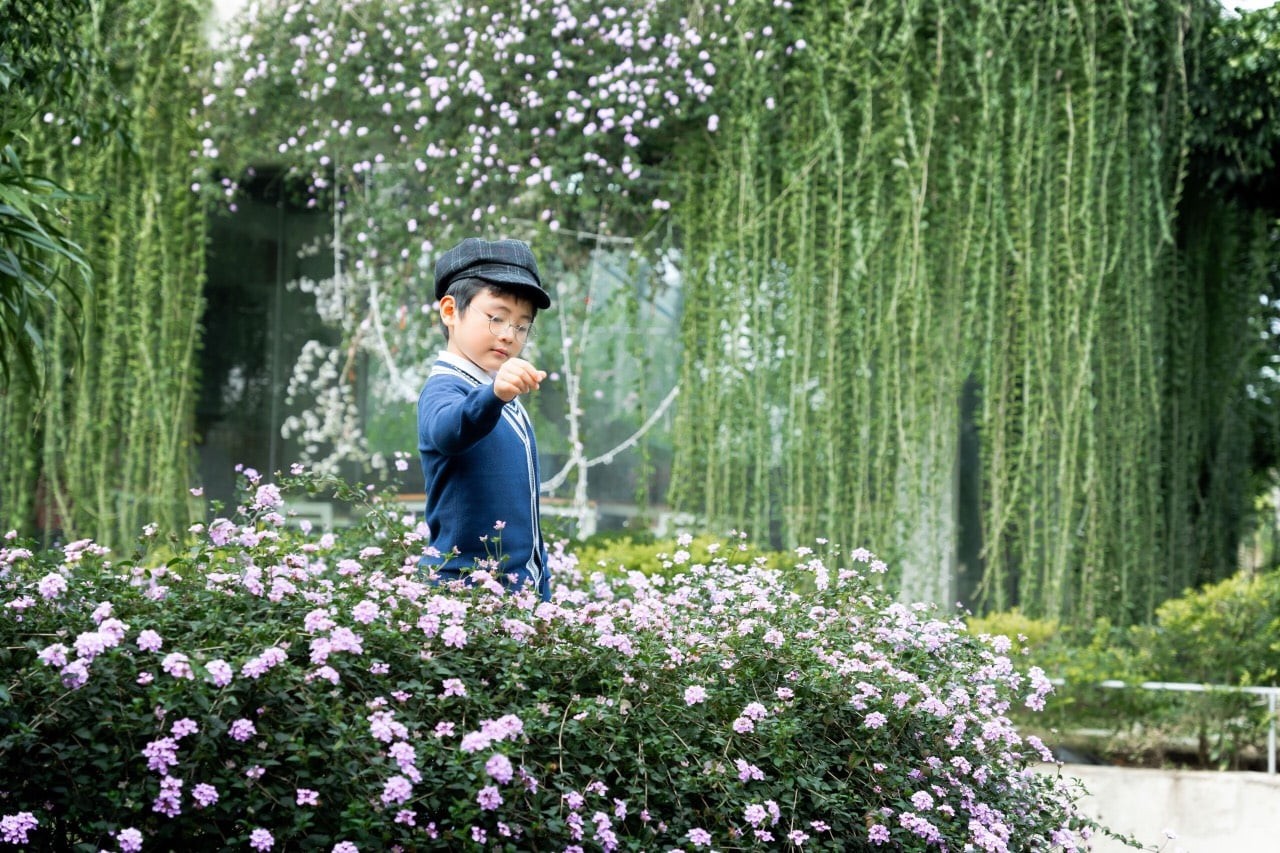 Photo: Bao Thanh Hoa
Leaving behind the hustle and bustle, from Thanh Hoa city, go straight to the Northwest direction for more than 30km, you will reach Anh Duong farm, located in Yen Hoanh 1 village, Dinh Tan commune.
This place is currently a hot spot with a very affordable price of VND 30,000 (US $1.31) per person per visit.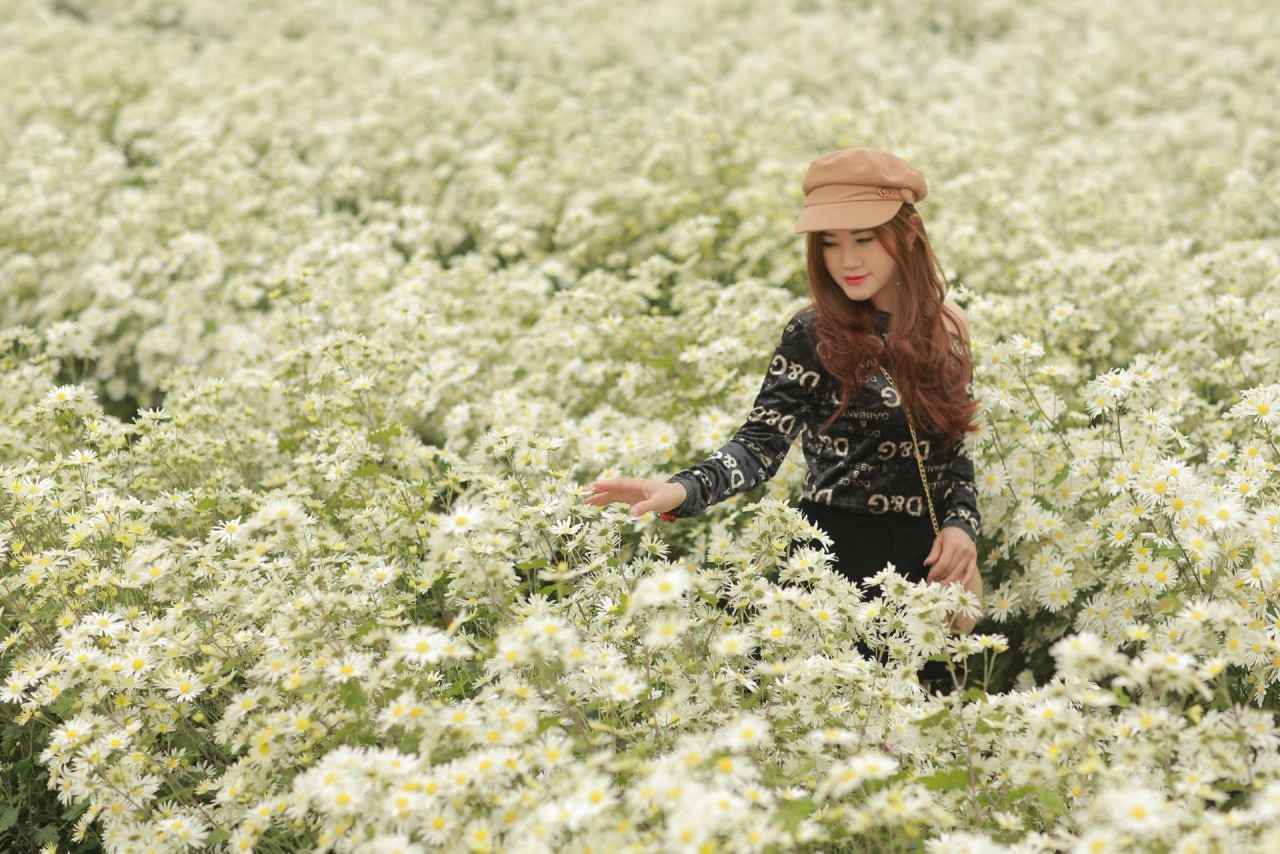 Photo: Bao Thanh Hoa
It also attracts tourists to take photos by a unique farm model in Thanh Hoa and neighboring provinces.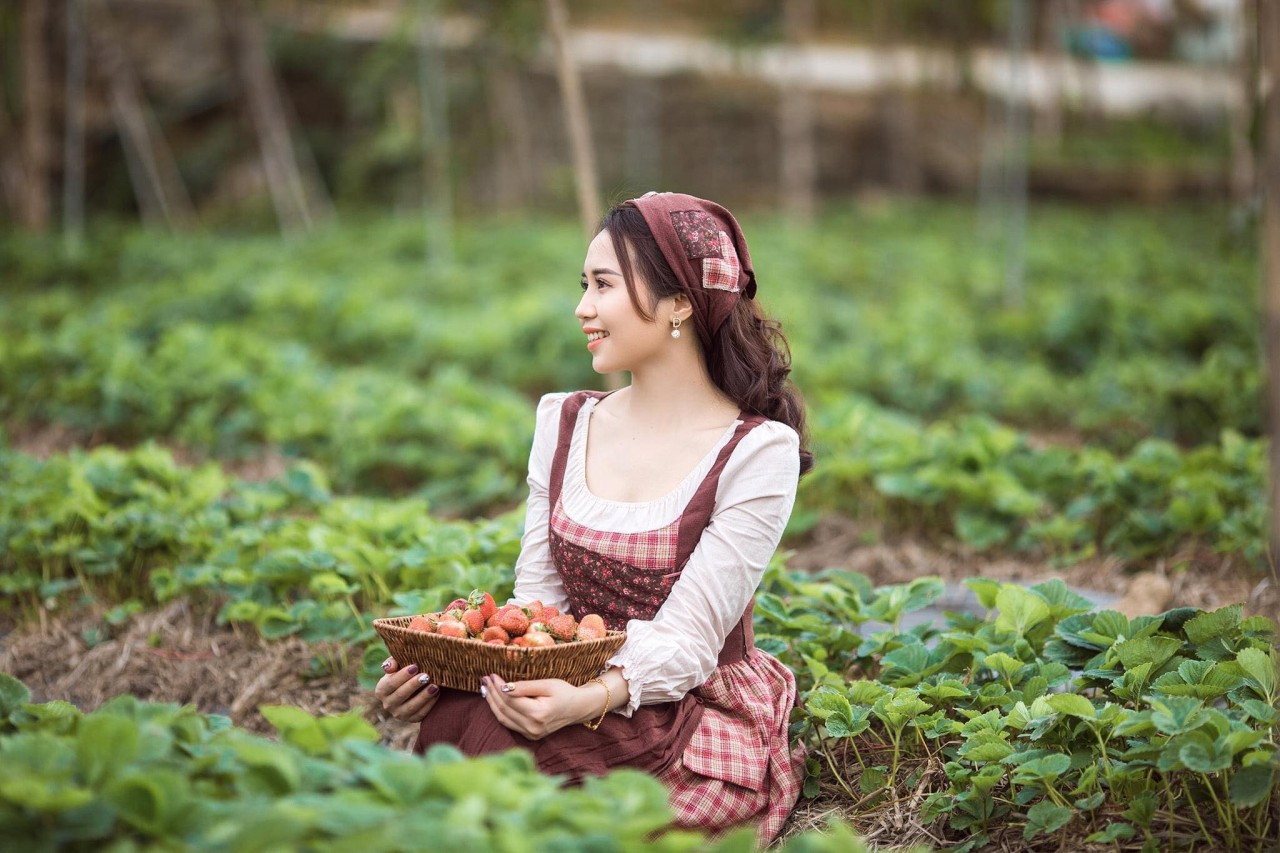 Photo: Bao Thanh Hoa
The joy does not stop there. Tourists can experience picking fresh strawberries at the farm. Just enjoy the countryside for the day in, hand-pick the ripe, red berries in the chilly weather and enjoy them on the spot.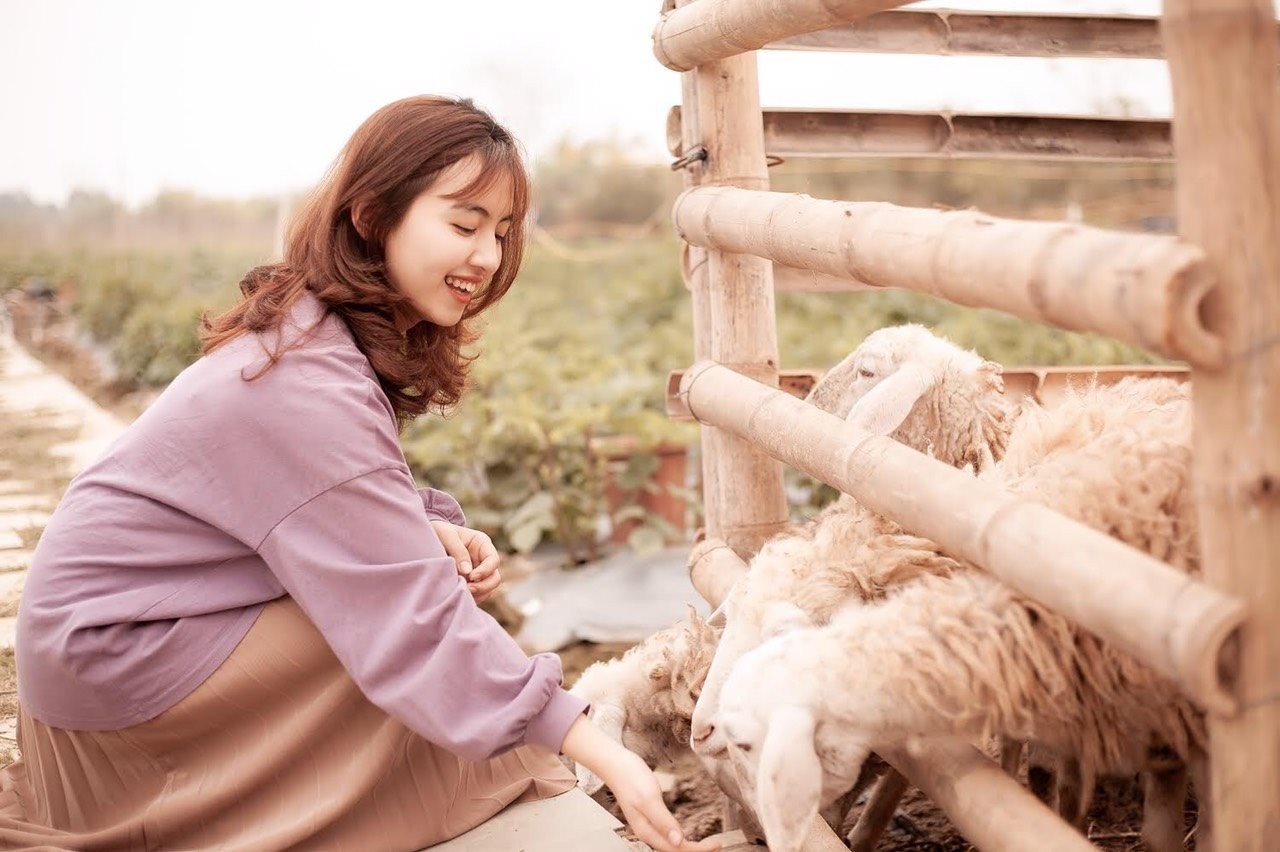 Farm visit is an interesting and new experience for many people. Photo: Nong Trai Anh Duong Facebook
Thousand flowers in full bloom
Photo: Bao Thanh Hoa
The flower field is more than 2,000m2 wide with thousands of colors of flowers: sunflowers, sapa canola, pink papaya, chrysanthemums...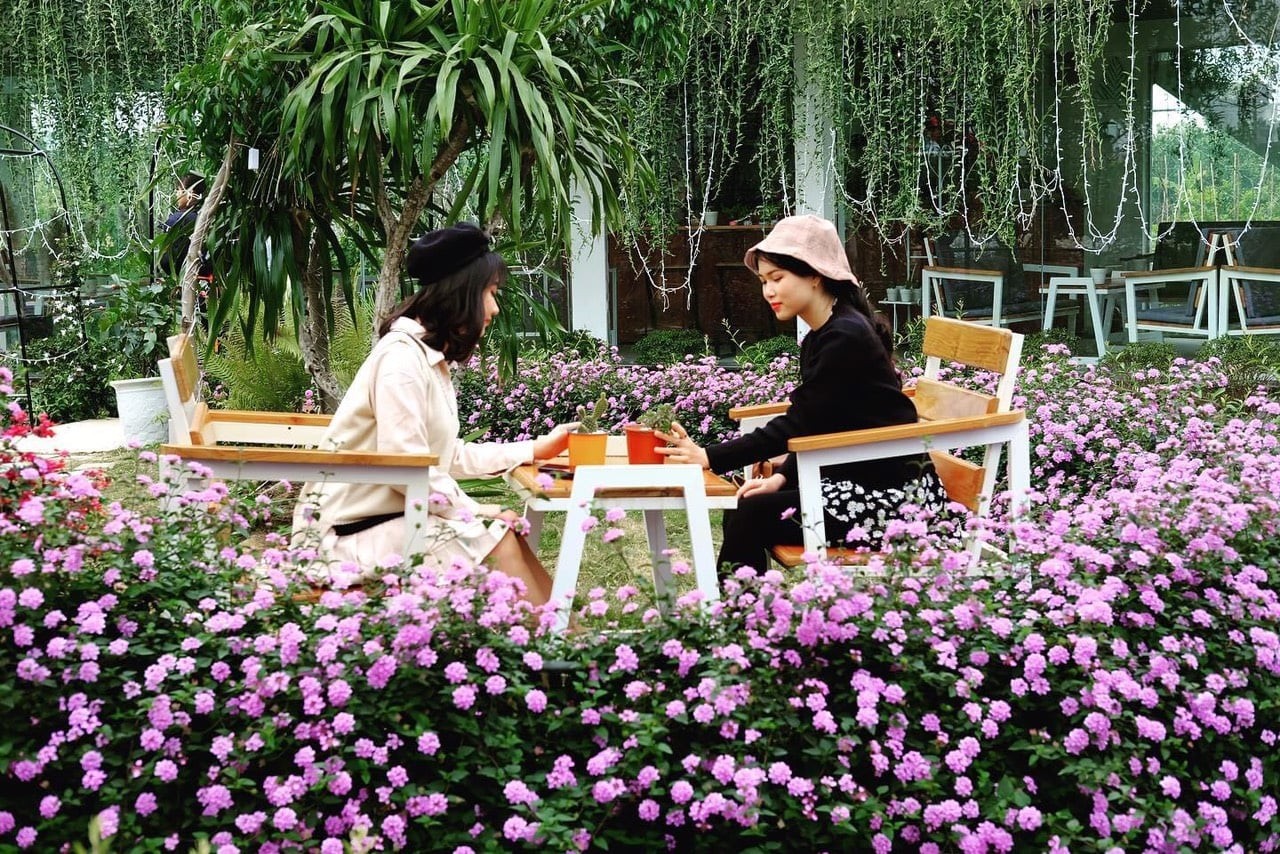 Photo: Bao Thanh Hoa
In addition, the cozy coffee shop, covered with green, the 500m2 wide aquarium with a stop in the middle of the lake instills one with a sense of tranquility.
Many call this farm a dreamland for this very reason. They can get away for the weekend and take awesome pictures. Any photo concept can take place here: cottage core, utopia, countryside's charm, etc.
Simply free your mind and snap, you will get amazing results!
Playing and feeding the livestock is another highlight at the Anh Duong farm. Many families take a day trip here so children can have quality time with cute animals.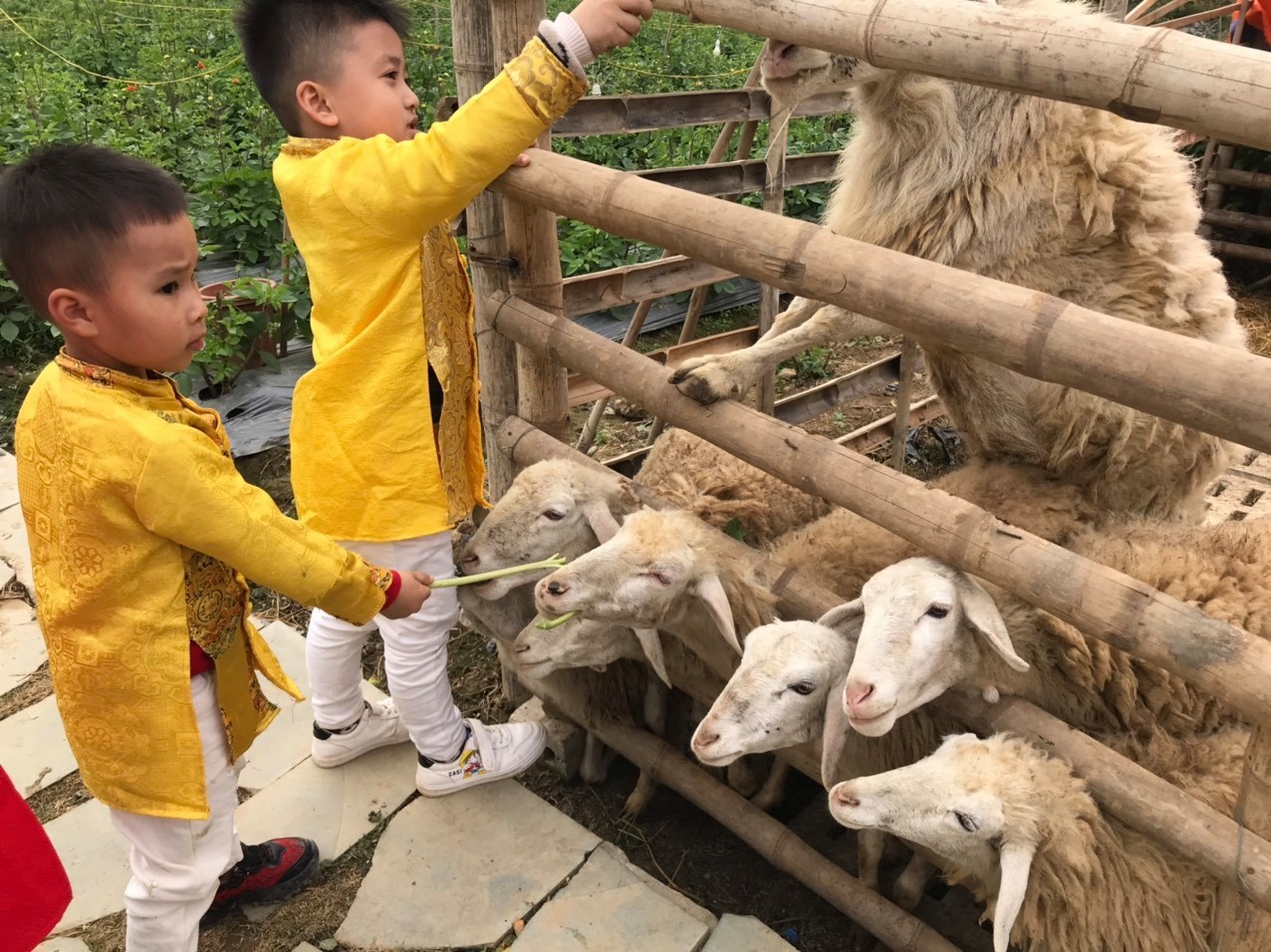 Photo: Nong Trai Anh Duong Facebook
Spending time in the countryside can reduce stress and allows children to break free from daily life.
Through the fun activities, they even develop new skills, learn more about animals, overcome fears, become increasingly brave and active, and last but not least, boost their love for other specíe.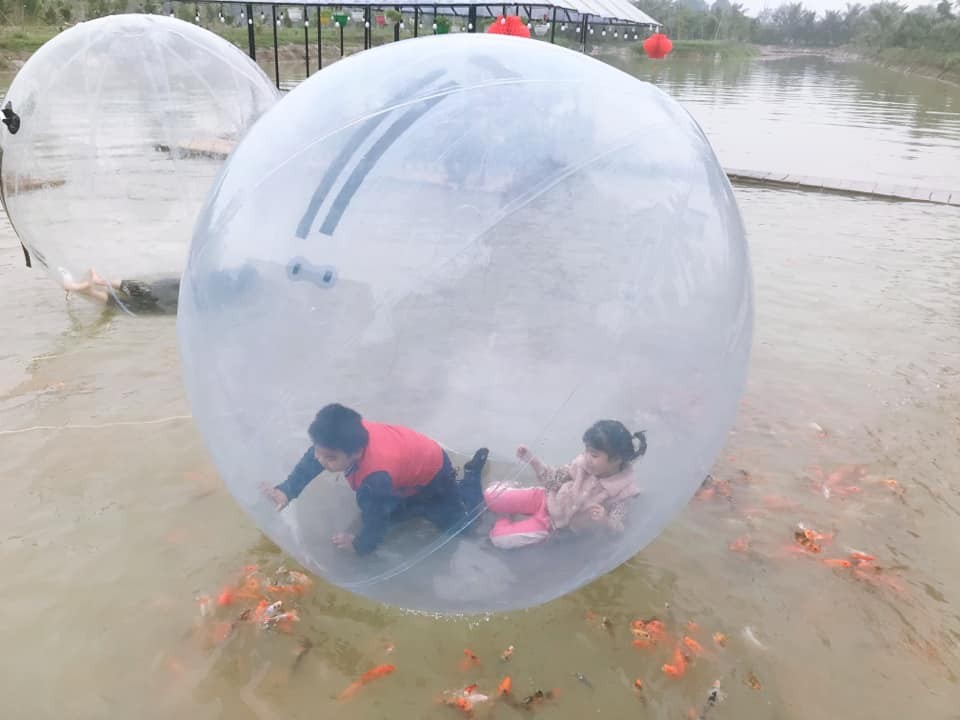 Photo: Nong Trai Anh Duong Facebook
From this, family bond also flourishes and their happiness soars.
Parents and children love the farm, so is young people. Immersing in the scenery, enjoy coffee date when looking out to the field, or taking photos together at different locations, the farm can satisfy all kinds of couple and group activities.
A customer from Thanh Hoa City shared: "After several missed appointments, my family can finally take the two children to the farm. It is so beautiful. Picking strawberries and eating them at the garden made the whole family think they were in Da Lat city. In the past year, things had been difficult, but coming here to see everyone is happy, the scenery is beautiful, it lights up the mood."
From Ninh Binh to Thanh Hoa, another satisfied customer said: "I used to think that these flower fields were only available in Bac Giang, Sapa or strawberries could only be grown in Da Lat. Now coming here, it is both fancy and beautiful, great atmosphere so it is quite interesting."
According to the farm owner, the love of tourists inside and outside the province over the past few years helped the farm to constantly improve both size and quality.
Last year, the farm added 12 sheep, and this year it planted more than 500m2 of strawberries. The latest update is special garden for couples. Anh Duong farm hopes to continue receiving love from visitors in the future.