Beijing deploys fighter jets as highest-level US official visits Taiwan
Chinese fighter jets crossed over the median line of the Taiwan Strait and into the country's airspace in Aug 10 morning, one day after U.S. Health and Human Services (HHS) Secretary Alex Azar visited Taiwan  to convey a message of strong support and friendship from President Trump.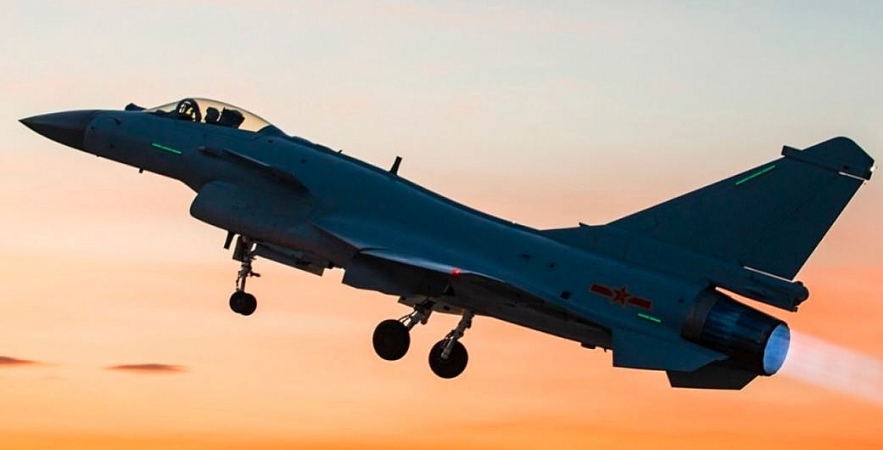 Photo: South China Morning Post
Azar's trip to Taiwan is the highest-level visit by a U.S. official since Washington severed diplomatic relations with Taipei in 1979. The health secretary's trip has been facilitated by the Taiwan Travel Act, which was passed in 2018 and calls for reciprocal visits by officials of both countries "at all levels." The aircraft were tracked by land-based Taiwanese anti-aircraft missiles and were "driven out" by patrolling Taiwanese aircraft, the air force said in a statement released by the defense ministry.
China's defense ministry did not immediately comment.
A senior Taiwan official familiar with the government's security planning told Reuters that China was obviously "targeting" Azar's visit with a "very risky" move given the Chinese jets were in range of Taiwan's missiles.
The incursion was only the third time since 2016 that Taiwan has said Chinese jets had crossed the strait's median line.
The Trump administration has made strengthening its support for the democratic island a priority, amid deteriorating relations between Washington and Beijing, and has boosted arms sales.
"It's a true honor to be here to convey a message of strong support and friendship from President Trump to Taiwan," Azar told Tsai in the Presidential Office, standing in front of two Taiwanese flags.
Relations between Beijing and Washington have fallen to their lowest point since formal diplomatic ties were established. The two have sparred over issues including trade, technology, ideology, the South China Sea and the pandemic.
At the same time, Taiwan and the US have bolstered their exchanges, as cross-strait ties have frozen over Beijing's unwillingness to officially engage with Tsai's independence-leaning administration.
Wang Ting-yu, a Taiwanese lawmaker from the ruling Democratic Progressive Party (DPP), tweeted in response to the incident on Monday morning that it was time to focus on Beijing's provocations in the region.
"After much discussion about how Taiwan's engagement with the world has angered China, maybe it's about time we start talking about how China's ongoing military coercion [has moved to] anger Taiwan, escalate tensions and fuel instability in the region," he wrote.
Hu Xijin, editor-in-chief of the mainland Chinese state-run outlet Global Times, posted on Weibo on Monday afternoon that Beijing's deployment of fighter jets to the Taiwan Strait was a "clear warning" to Taiwan over Azar's visit.
"The US has consistently treated Taiwan as a chess piece to contain China, and the DPP is going along with it," he wrote. "They [the DPP] are acting as a toy in the US' anti-China strategy, and must pay an increasingly high price for it. If they insist on going down this path, then sooner or later a PLA fighter plane will fly over Taiwan to declare sovereignty."
Nikkei Asian Review/ SCMP/Taiwan news