Belgian Television Praised Vietnam's Famous Incense-making Village
The incense-making village Quang Phu Cau (Ung Hoa, Ha Noi) attracts many tourists, both domestic and foreign, for its photogenic scenery and unique traditional craft.
The Vietnamese craft village was described as "majestic" and "enchanting" by RTBF, Belgian radio and television station of the French-speaking community in recent broadcast. The program also introduced the uniqueness of the incense-making craft.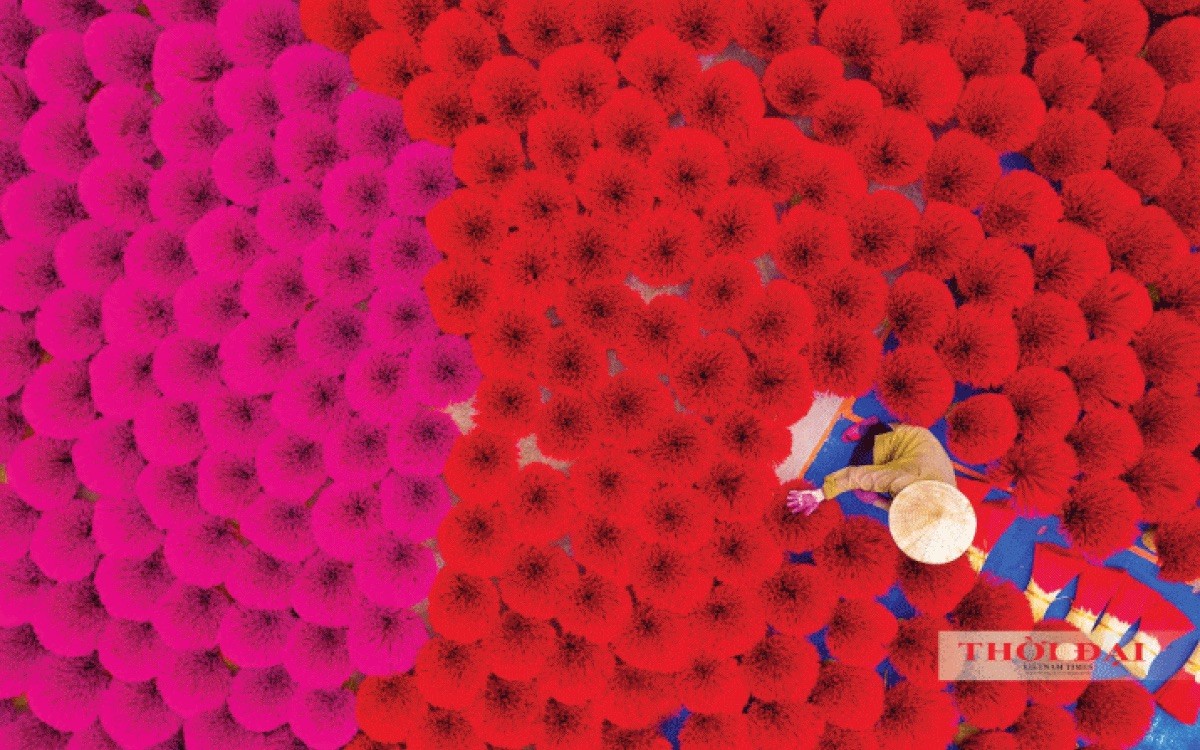 Majestic view of the drying incense from above
Colorful incenses are drying outdoors... This majestic and hypnotic scene is in Quang Phu Cau, Vietnam, which is close to Hanoi. This place attracts a lot of tourists every year. The village is well-known as "the incense village". The lives of nearly 3,000 families revolve around this craft."
After being cut, the bamboo is shaved, cut and shaped to make incense sticks. They are cut, polished, and graded by staffs. After that, incense's feet are dyed with traditional colors such as red and pink. Vietnamese people consider that those colors will bring them luck.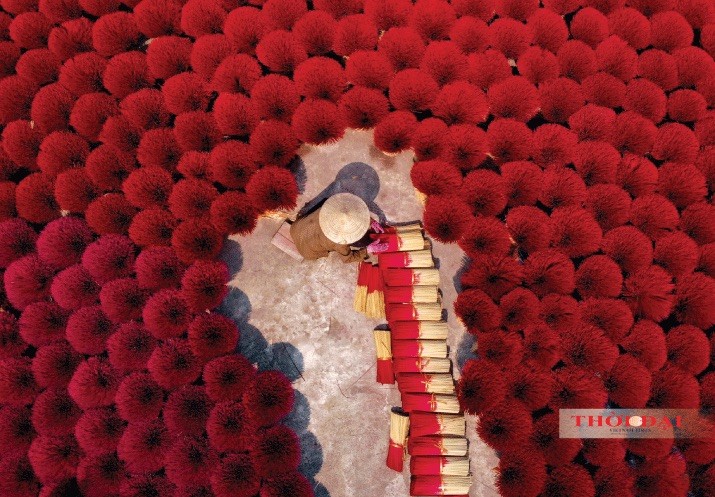 Wandering on the village streets, you will feel like bathing in the sweet scent spreading everywhere.
The program concludes: "In Vietnam, incense is a part of spiritual life. Incense is used to communicate with the afterlife, show respect to ancestors or pray for simpler things such as passing exams."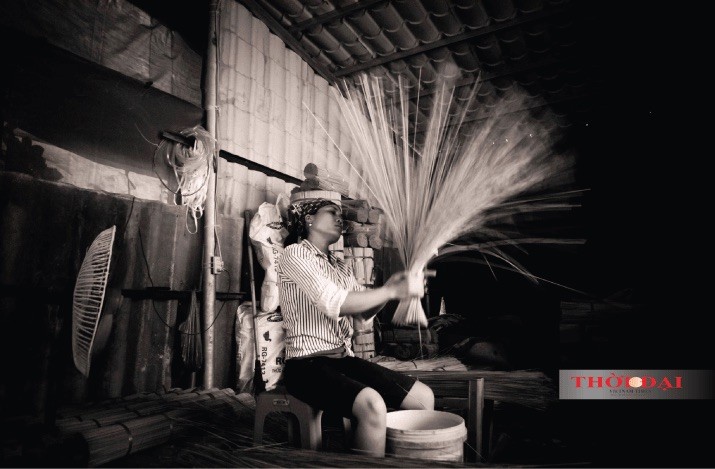 Making of the bamboo stick to the incense
This destination is established by a private company that has been producing incense for more than 100 years. It became famous in recent years thanks to a Vietnamese artist's incense photo taken when the incense is being dried in the open air.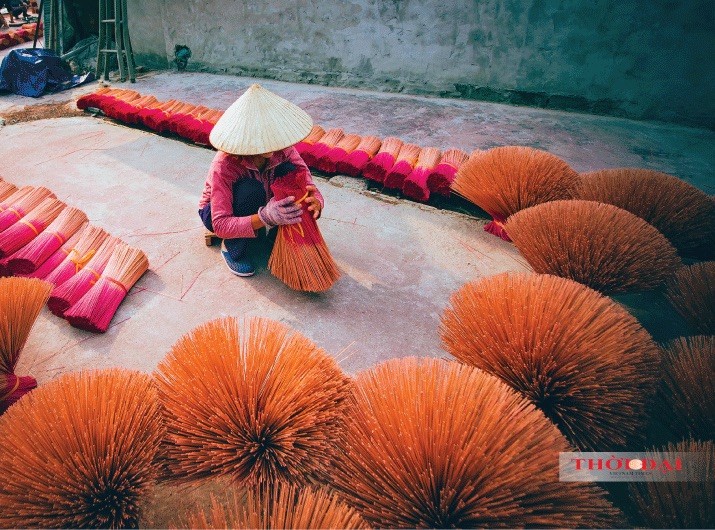 Making of the bamboo stick to the incense
So the villagers decided to open a photography tour for visitors. This tour costs about EUR 4 (US $4.25). During busy seasons, the village welcomes about 100 tourists and photographers.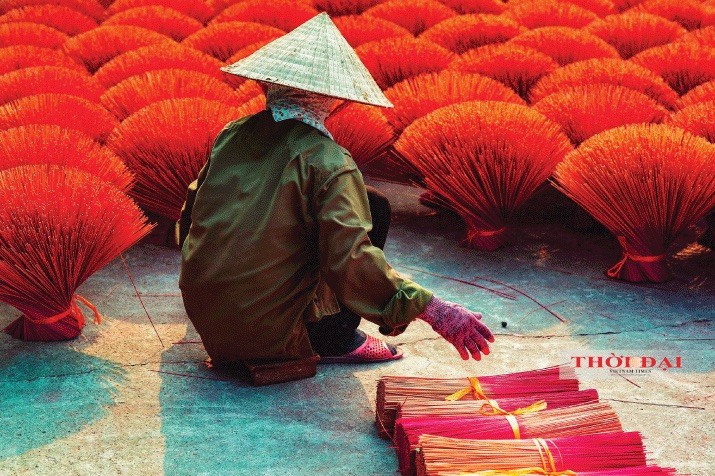 The brilliant red colour of the incense sticks beautifies the streets and create the street a breathtaking beauty.
Quang Phu Cau is a traditional village in Ung Hoa district where is more than 30 km from the centre of Hanoi. The old village still has retained many ancient and familiar features of northern villages. On the side of the Day River, the village now attracts many visitors to learn about the cultural values of Vietnamese people.
The profession of making incense sticks here was formerly a side-job. The people only made incense sticks in their leisure time. Over time, the work to make incense sticks has developed. Thanks to this traditional profession, the villagers made a stable income. Therefore, many people decided to stick to this craft even though they would be able to work hard and busily with many complex production processes.
Incense sticks from Quang Phu Cau village are distributed over the country and in the foreign areas (India, China and Malaysia).