Market Fair in Hanoi Highlights Young Craft Makers' Works
This event will be an opportunity for cultural exchange between Hanoi locals and expats, and it will also be a real family event.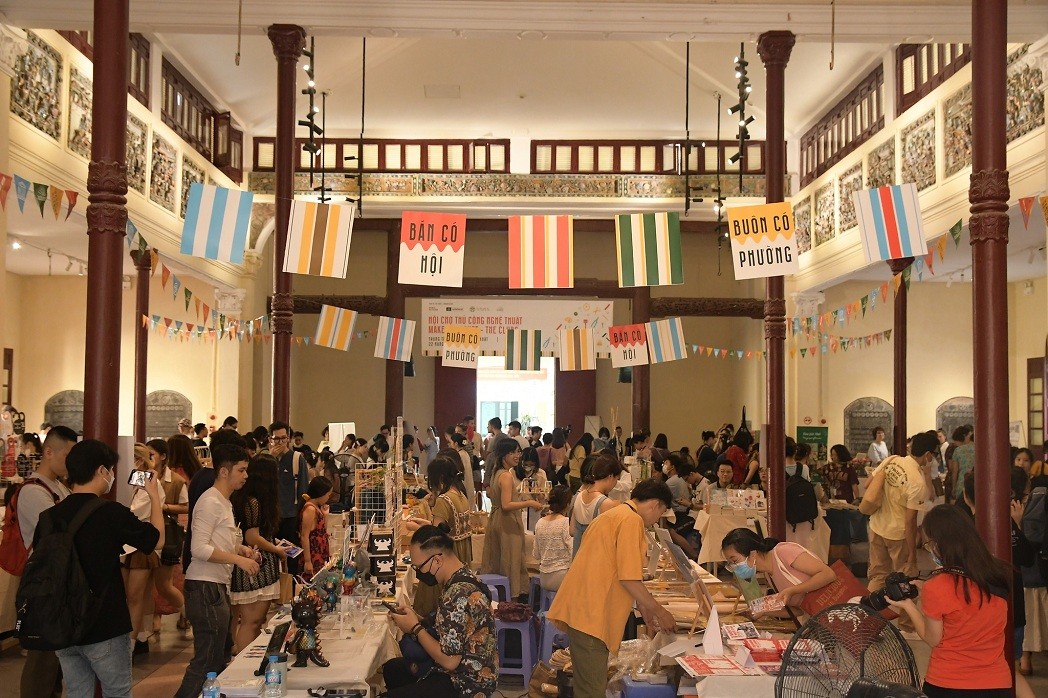 The Makers Market – Arts and Crafts Fair is a curated, designer market held at the Hanoi-based Centre for Art & Culture. Source: UNESCO Office in Vietnam
With an aim to create and organize the first and only downtown arts and crafts market -- and to emphazise and promote artists, craftsman, designers and creative people, the Makers Market – Arts and Crafts Fair is taking place on August 19-21 in the Centre for Art & Culture (22 Hang Buom street).
Supported in the framework of Hanoi Rethink project, the Makers Market – Arts and Crafts Fair is a space where young craft makers, designers, and printmakers from all over the country gather, introduce and promote their products in an immensely cultural and artistic space.
This is not only a great opportunity for the young community in Hanoi to access a wude range of creative products from across the country, but also a time for creative youth to get together to network for potential new creations and collaborations in the future.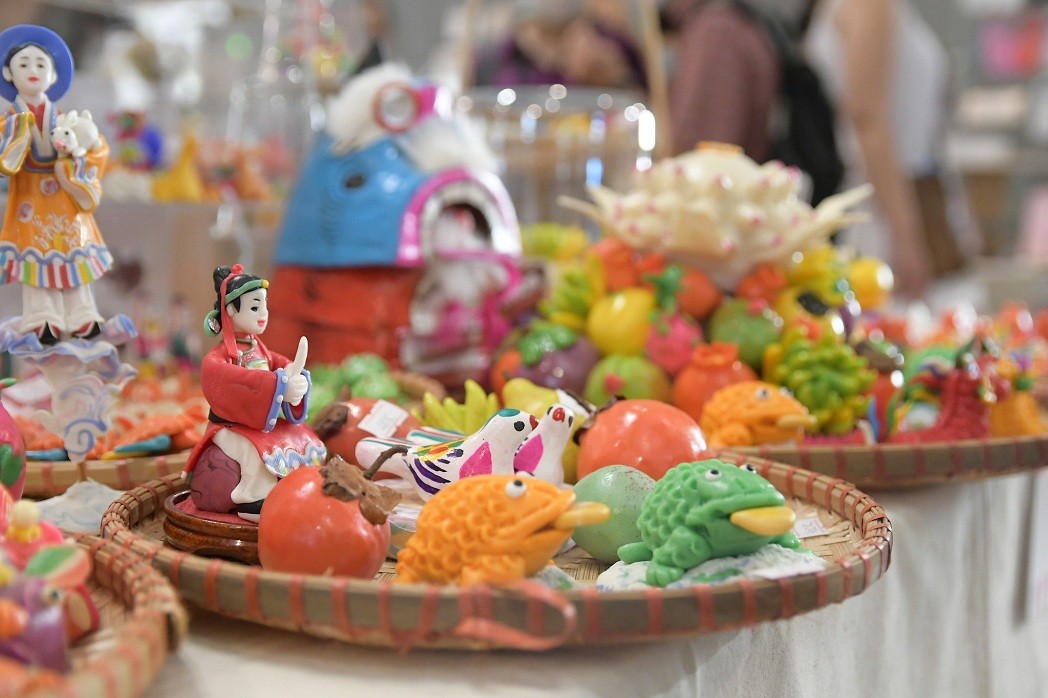 The market sells a wide range of individually designed and handcrafted items. Source: UNESCO Office in Vietnam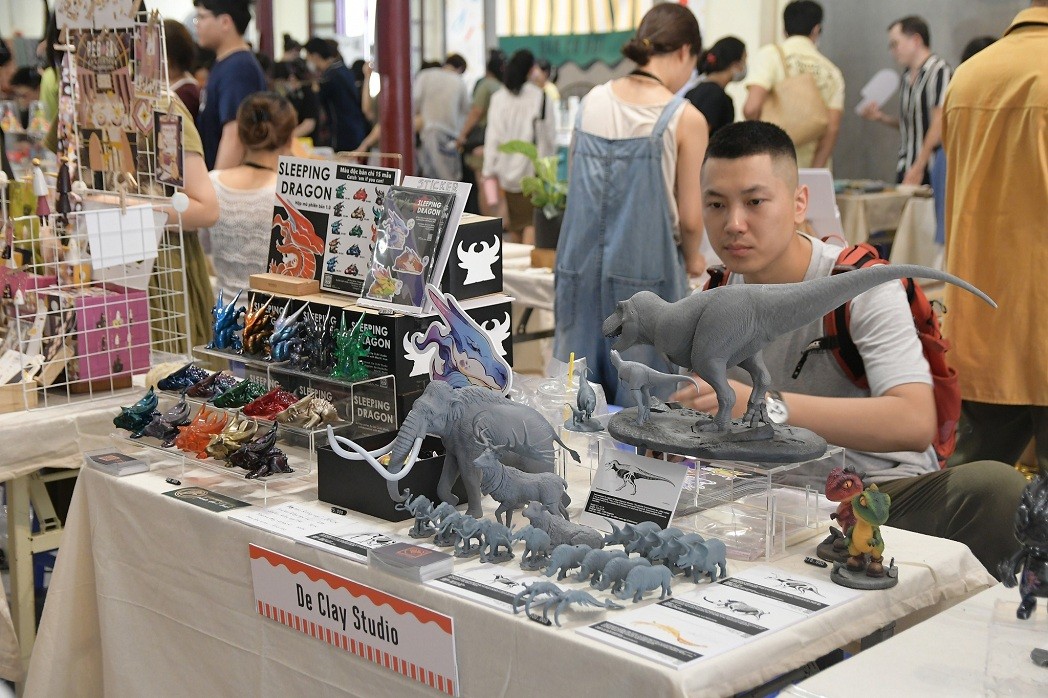 Guests can learn about various local craft businesses all in a single setting. Source: UNESCO Office in Vietnam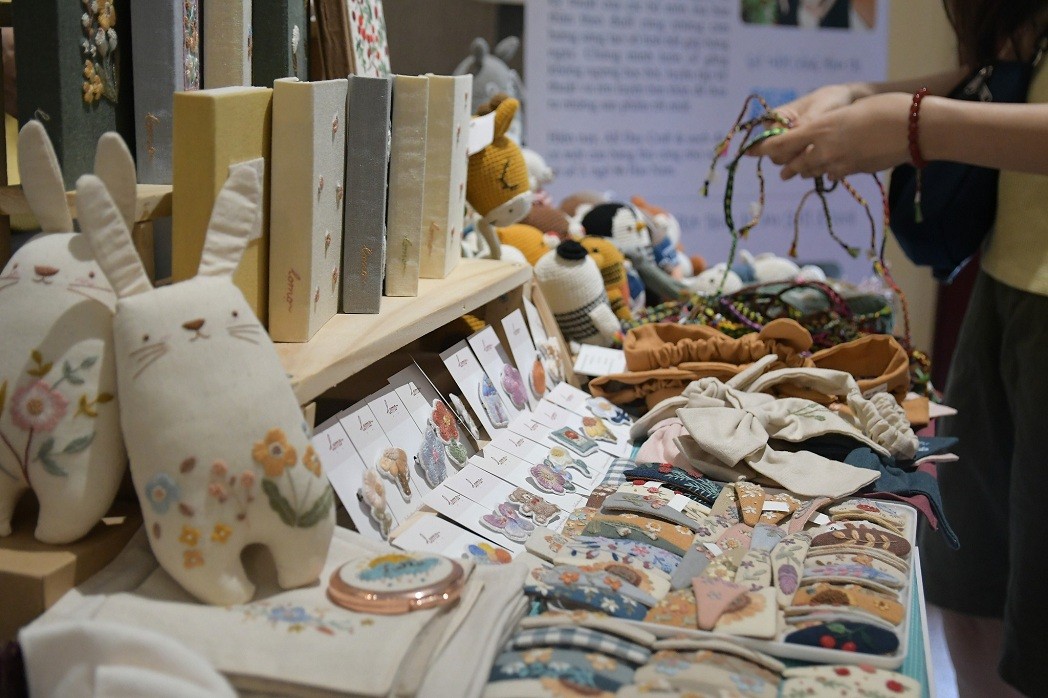 Even if guests don't necessarily make a purchase from every vendor, the event will expand their knowledge of different local options for the future. Source: UNESCO Office in Vietnam
The Hanoi Rethink project is implemented by the United Nations Educational, Scientific and Cultural Organization (UNESCO) Office in Vietnam, the UN Human Settlement Program (UN-Habitat) Vietnam and the United Nations Industrial Development Organization (UNIDO) with the support of SOVICO Group to support Hanoi in realizing its strategic vision of becoming a Creative City in the field of Design.
The project aims to mobilize cultural dynamics and the participation of Vietnamese youth – an essential element for innovation, creativity, and change.
The Hanoi Rethink project endeavors to provide opportunities and platforms where young people can better understand their own city's unique identity and culture as well as produce initiatives for a "new normal" Hanoi.
Within this project, UN-Habitat is closely supporting Hanoi with its very concrete commitments to develop the cultural and creative industries, particularly its efforts to develop a creative centre for Hanoi and a network of creative hubs in all of its districts.
UN-Habitat has been advocating public-private partnerships for a new creative hub model that is closely tied to the vibrant creative community and their livelihoods as well as to urban regeneration by leveraging already existing, highly valued, yet currently underused heritage buildings in Hanoi.
In 2022, following the welcoming reception of Hanoi's authorities, particularly the Department of Culture and Sports, UN-Habitat is continueing to help Hanoi to engage more partners to realise their ideas and pilot the creative hub model at different levels.
The UNESCO Creative Cities Network, founded in 2004, aims to enhance cooperation among cities which recognised creativity considered a strategic factor of sustainable development.
The network recognizes seven factors - craft and folk arts, media, film, design, gastronomy, literature, and music - as creative fields.
The member cities that form part of the network come from all continents and regions with different income levels and populations. They work together towards a common mission: placing creativity and the creative economy at the core of their urban development plans to make cities safe, resilient, inclusive and sustainable, in line with the UN 2030 Agenda for Sustainable Development.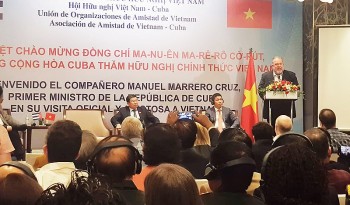 Friendship
Cuban Prime Minister Manuel Marrero Cruz met representatives from the Vietnam-Cuba Friendship Association in Hanoi on September 30, as part of his visit to Vietnam from September 28 to October 2.