Best And Most Influential Healthcare Leaders of 2021
2021 is a year of difficulty and pandemic, and healthcare has been the first priority in every country in the world. Some of the best and most influential healthcare leaders have dedicated their time, knowledge, and effort to fighting the virus.
Covid-19 has been a difficult year, with the pandemic remaining the top healthcare priority, and many healthcare leaders dedicate their efforts to help fight the virus. Amid the COVID-19 pandemic, some healthcare leaders have risen to the top as the greatest in the world, according to Healthcare Global.
1. Jacqueline Nwando Olayiwola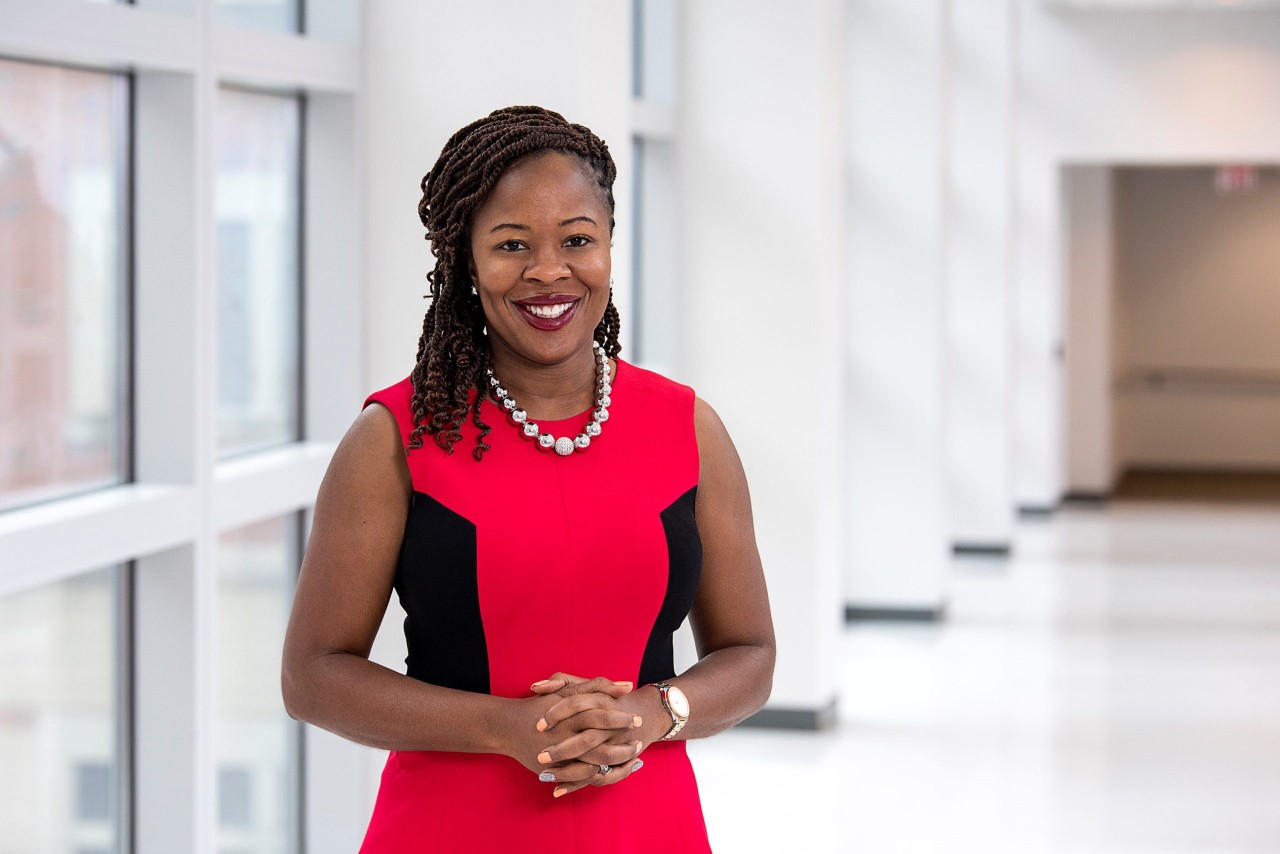 Photo: Dr. Nwando
Jacqueline Nwando Olayiwola is an American family physician, public health professional, author, professor, and women's empowerment leader. She is the Senior Vice President and Chief Health Equity Officer of Humana and a chair and Professor in the Department of Family Medicine at The Ohio State University Wexner Medical Center. Prior to her appointment at OSU, she served as the inaugural Chief Clinical Transformation Officer for RubiconMD, an eConsult platform that improves primary care access to specialty care for underserved patients. Olayiwola is dedicated to serving marginalized patient populations and addressing the social determinants through community and technology-based infrastructures of healthcare reform. She has published articles on the use of eConsults and telehealth to provide underserved patients with primary care treatments so that they have a low-cost and efficient means of reaching specialized care. Olayiwola has founded numerous non-profits and healthcare start-ups such as GIRLTALK Inc, Inspire Health Solutions LLC, and the Minority Women Professionals are MVPs Program. She has been recognized at the national and international level for her work and efforts to educate, advocate and provide healthcare to those in need. She was named Woman of the Year by the American Telemedicine Association in 2019, and received the Public Health Innovator Award from Harvard School of Public Health in 2019, as well as being named one of America's Top Family Doctors from 2007 to 2008 by the Consumers Research Council of America.
2. Seth Berkley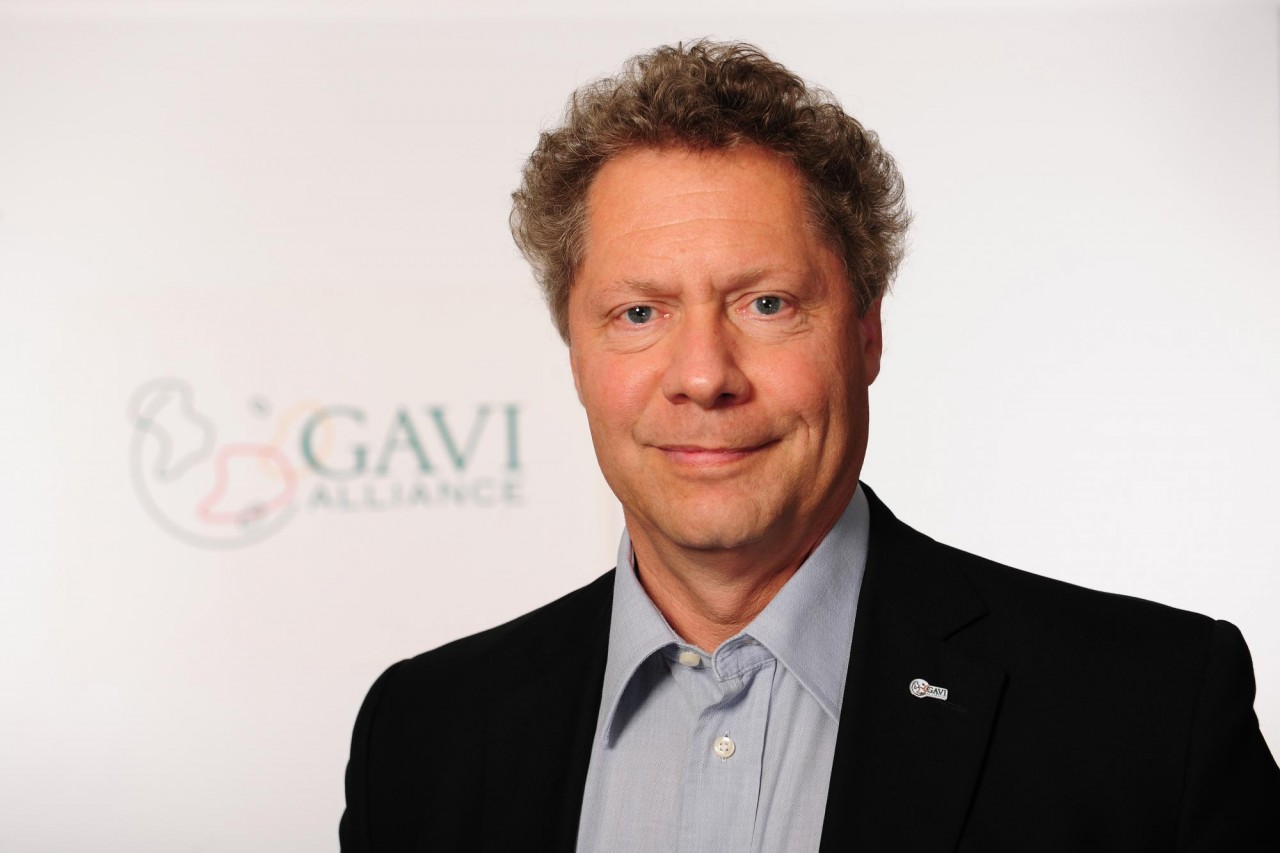 Photo: International Geneva
Seth Franklin Berkley (born October 18, 1956) is an American medical epidemiologist, the CEO of the GAVI Alliance, and a global advocate of the power of vaccines. He is the founder and former president and CEO of the International AIDS Vaccine Initiative (IAVI).
From 1984 to 1986, Berkley worked as a medical epidemiologist for the Center for Infectious Diseases of the U.S. Centers for Disease Control and Prevention (CDC) in Atlanta, GA. While working for the CDC, Berkley was involved in, among other things, managing the national Toxic Shock Syndrome surveillance system. He also conducted an investigation of an outbreak of Brazilian Purpuric Fever, a disease that was killing children in Brazil, and helped to discover the etiologic agent. In 1986, on assignment from the CDC, Berkley served as an epidemiologist for the Massachusetts Department of Public Health, working on routine surveillance and outbreak investigations.
A year later, while working for the Carter Presidential Center in Atlanta, Berkley was assigned as an epidemiologist at the Ministry of Health in Uganda. In this role, he worked to establish and manage the Ugandan surveillance system for AIDS, validate the AIDS clinical case definition for Africa and assist with the conduct and analysis of the national HIV sero-survey. Berkley played a role in helping to develop Uganda's National AIDS Control programs and served as an attending internal medicine physician at Mulago Hospital in Kampala.
Subsequently, Berkley worked for the Rockefeller Foundation, initially as program scientist and finally as associate director of the Health Sciences Division. During his eight years with the Rockefeller Foundation, Berkley managed programs in epidemiology, public health, medical and nursing education, vaccination, AIDS and sexually transmitted diseases, and reproductive health in Africa, Asia, and Latin America. Some of his initiatives included developing a public health training program, Public Health School without Walls, which began in Zimbabwe, Ghana, Uganda, and then spread to Vietnam, as well as an international program to support non-governmental organizations working on AIDS, the International HIV/AIDS Alliance.
Berkley has appeared on the cover of Newsweek and recognized by Wired as among "The Wired 25"—a salute to dreamers, inventors, mavericks, and leaders—as well as by Time magazine as one of the "100 Most Influential People in the World" in 2009. In 2010, Fortune magazine named Berkley as one of its "Global Forum Visionaries."
3. John Nkengasong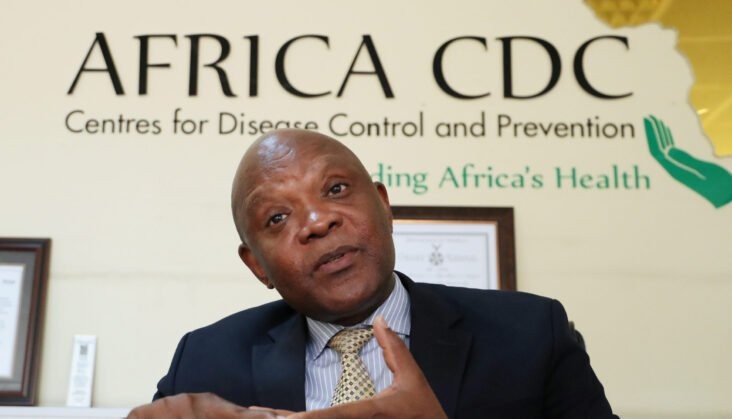 Photo: The Africa Report
Dr. John Nkengasong currently serves as the first Director of the Africa Centres for Disease Control and Prevention (Africa CDC). He is a leading virologist with nearly 30 years of work experience in public health. Prior to his appointment with Africa CDC, he was the Deputy Principal Director (acting) of the Centre for Global Health at the United States Centres for Disease Control and Prevention, and Associate Director of Laboratory Science and Chief of the International Laboratory Branch at the Division of Global HIV/AIDS and TB. Earlier in his career (1993 to 1995), Dr. Nkengasong worked as Chief of Virology Laboratory at the Collaborating Centre on HIV Diagnostics at the Department of Microbiology, Institute of Tropical Medicine, Antwerp, Belgium, and later joined US CDC in 1994 as Chief of the Virology Laboratory in Abidjan, Cote d'Ivoire.
Earlier this year, the Director was appointed as one of the WHO Director-General's Special Envoys on COVID-19 Preparedness and Response.
He received a Masters in Tropical Biomedical Science at the Institute of Tropical Medicine in Antwerp, Belgium, and a Doctorate in Medical Sciences (Virology) from the University of Brussels, Belgium. Dr. Nkengasong has received numerous awards for his work including the Sheppard Award, the William Watson Medal of Excellence, the highest recognition awarded by CDC. In September 2020, he was honored with the 2020 Goalkeepers Global Goalkeeper Award. He is also the recipient of the Knight of Honour Medal by the Government of Cote d'Ivoire, was knighted in 2017 as the Officer of Loin by the President of Senegal, H.E. Macky Sall, and Knighted in November 2018 by the government of Cameroon for his significant contributions to public health. He is an adjunct Professor at the Emory School of Public Health, Emory University, Atlanta, GA. He serves on several international advisory boards including the Coalition for Epidemic Preparedness Initiative – CEPI, the International AIDS Vaccine Initiative (IAVI) among others. He has authored over 250 peer-review articles in international journals and published several book chapters.
4. Adar Poonawalla
Photo: The New York Times
Adar Poonawalla (born 14 January 1981) is the chief executive officer (CEO) of Serum Institute of India. Founded in 1966 by his father, Cyrus Poonawalla, it is the world's largest vaccine manufacturer by the number of doses produced.
Poonawalla joined the Serum Institute of India in 2001 after graduating from university. Then exporting its products to 35 countries, Poonawalla concentrated on the company's international market, new products license, and getting pre-qualified by the World Health Organization for supply to United Nations Agencies including UNICEF and PAHO. As of 2015, he has helped the company export its products to over 140 countries; 85 percent of its revenues are from overseas.
In 2011, he became the CEO. In 2012, he played a major role in the acquisition of Bilthoven Biologicals, a Netherlands-based government vaccine manufacturing company. Poonawalla is a board member of the GAVI Alliance, the global vaccine alliance.
He initiated and launched the 2014; Serum Institute's oral polio vaccine, which became a bestseller for the company. It was reported that he planned to expand the product portfolio to include vaccines for dengue, flu, and cervical cancer during the same year. Presently he is the CEO of Serum Institute of India.
On the 31st of May 2021, he was appointed as the chairman of Magma Fincorp, after acquiring a 66% stake in the financial services company.
5. Randy Oostra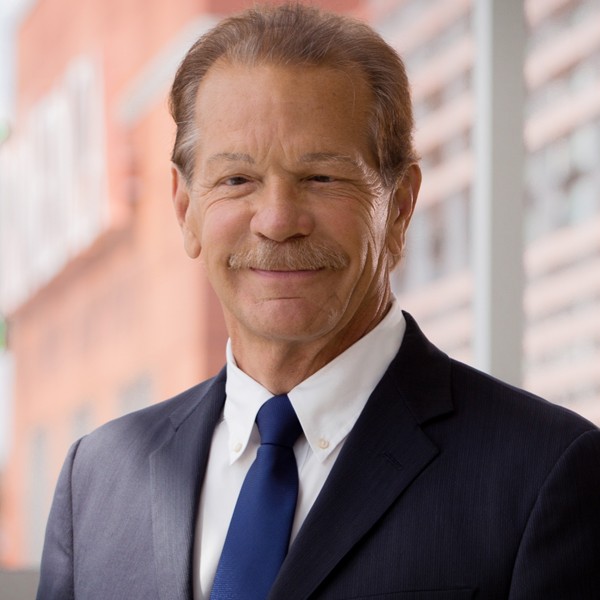 Photo: Advisory
Randy Oostra is the president and chief executive officer of ProMedica, overseeing the not-for-profit mission-based, integrated health and well-being organization headquartered in Toledo, Ohio. Prior to this role, he served as president and chief operating officer.
Oostra is regarded as one of the nation's top leaders in health care and has earned a spot on several prestigious listings, which include Modern Healthcare's 100 Most Influential People in Healthcare and Becker's Healthcare's 100 great Leaders in Healthcare. He has a strong commitment to the healthcare industry and community and serves on the board of trustees of the following national organizations: Local Initiatives Support Corporation (LISC), American Hospital Association, Health Research, and Educational Trust, and The Root Cause Coalition, which ProMedica founded.
He serves on the board of trustees for his alma mater, Northwestern College in Orange City, Iowa, and the following organizations in northwest Ohio: Regional Growth Partnership, Toledo Museum of Art, ConnecToledo Downtown Development Corporation, and the Toledo Symphony. Oostra is also a member of the Ohio and Michigan Hospital Associations and a fellow of the American College of Healthcare Executives. Oostra holds a doctorate in management from Case Western Reserve University, a master's degree in Health Care Administration from the University of Minnesota, a master's degree in Management from the University of Wisconsin, and a Bachelor of Science degree in Biology from Northwestern College.
6. Lucienne Ide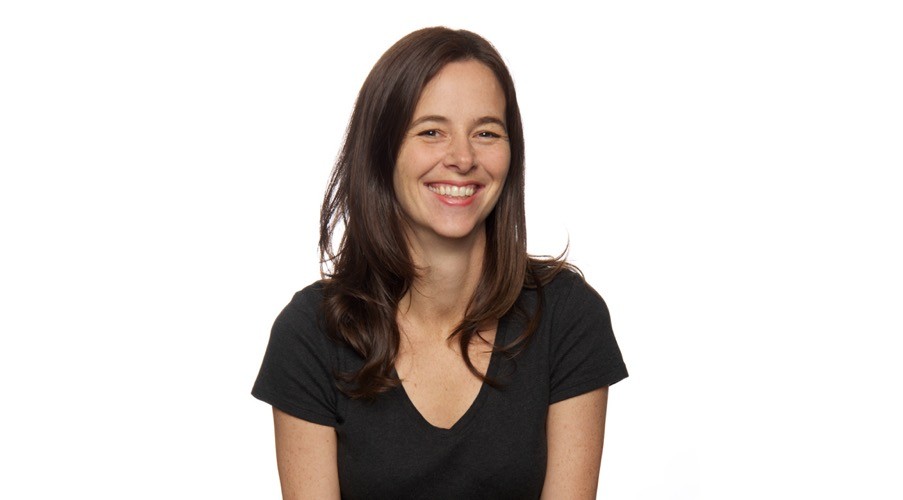 Photo: Female Entrepreneurs
Dr. Lucienne Ide is a physician, scientist, and the founder of Rimidi, a US healthcare company she created to address the cost implications of long-term diseases like diabetes. At Rimidi she has helped create a clinical management platform designed to personalize treatment for diabetes, heart failure, and cardiovascular disease. More recently Rimidi launched two groundbreaking apps to help clinicians and patients who are undergoing orthopaedic surgery and deep brain stimulation.
She is also the co-founder of the Diabetes Prevention and Design Team, dedicated to reducing the prevalence of diabetes in Atlanta. HIMSS (The Healthcare Information and Management Systems Society) has named Ide one of the Most Influential Women in Health IT.
7. Kate Bingham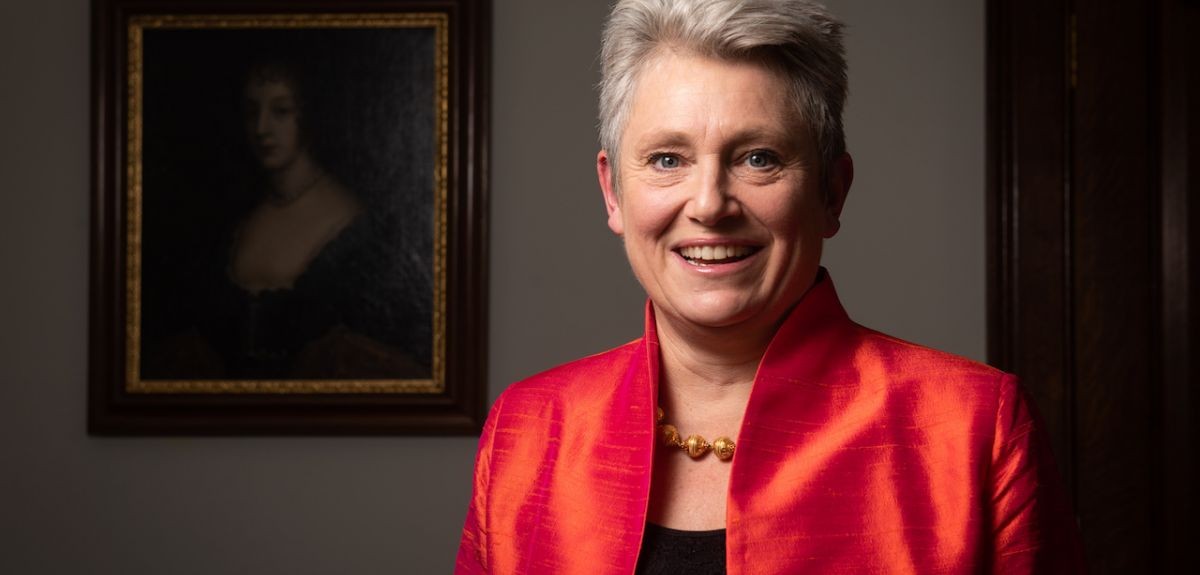 Photo: Univeristy of Oxford
The Honourable Dame Catherine Elizabeth Bingham, DBE (born 19 October 1965), known as Kate Bingham, is a British venture capitalist. She is a managing partner at a venture capital firm, SV Health Investors.
In 2020 Bingham chaired the UK Government's Vaccine Taskforce, steering procurement of vaccines and the strategy for their deployment during the COVID-19 pandemic.
Bingham worked in business development for Vertex Pharmaceuticals and consultants Monitor Company before joining Schroder Ventures in 1991 (now SV Health Investments). She became a managing partner specializing in biotechnology and has served on the boards of companies in the UK, US, Ireland, Sweden, and Germany, including Autifony Therapeutics, Bicycle Therapeutics (named for their specialism in bicyclic peptides), Mestag Therapeutics, Pulmocide, Sitryx, and Zarodex Therapeutics.
As of January 2021, she is listed as being a director of the following active companies: Mestag Therapeutics Ltd; Cybele Therapeutics Ltd; Bicycle tx Ltd; Bicycle Therapeutics plc; Sitryx Therapeutics Ltd; Pulmocide Ltd; Autofony Therapeutics Ltd; Bicycle RD Ltd; SV Health Investors Ltd (whose subsidiaries include the Dementia Discovery Fund); and SCV Health Managers LLP.
She is also a Trustee of the Francis Crick Institute.
In May 2020, Bingham was appointed Chair of the UK Vaccine Taskforce, without a recruitment process. The Taskforce was set up to manage the path towards the introduction of a COVID-19 vaccine in the UK and its global distribution. In this temporary unpaid role, which finished at the end of the year, she reported to the Prime Minister. In October, she was one of the participants in a trial of a vaccine by Novavax. According to leaked documents seen by The Sunday Times, Bingham charged taxpayers £670,000 for a team of eight full-time boutique consultants from Admiral Associates.
Dame Kate's work on the UK's vaccination rollout programme has been praised by scientists and international media, particularly for securing 350 million doses of six vaccines and setting up infrastructure for clinical trials, manufacturing, and distribution.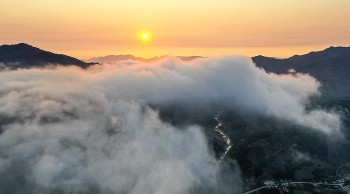 Multimedia
The gorgeous dawn behind a sea of fluffy white clouds creates a wonderful and beautiful picture of Truong Son Dong peak, Quang Ngai.