[Photos] Stunning Parasol Trees Bloom in Hue Imperial Citadel
Walking in the middle of the streets inside the Hue Imperial Citadel around late March and early April, you will encounter a dreamy pink color of chinese parasol tree - a unique tree of Hue.
Arriving in Hue at the end of March to June, visitors can enjoy the sight of blooming Chinese parasol flowers along the banks of the Huong River or in Thuong Bac Park in Tran Hung Dao Street. Photo: VGP/Le Hoang
Around late March and early April, Ngo dong, or Chinese parasol trees (scientifically known as firmiana simplex), are in full bloom throughout the Hue Imperial City in the central province of Thua Thien-Hue.
Hue, in central Vietnam, was not only the political seat of power but also a cultural and religious hub under the Nguyen Dynasty, Vietnam's last royal family that ruled the country from 1802 until 1945.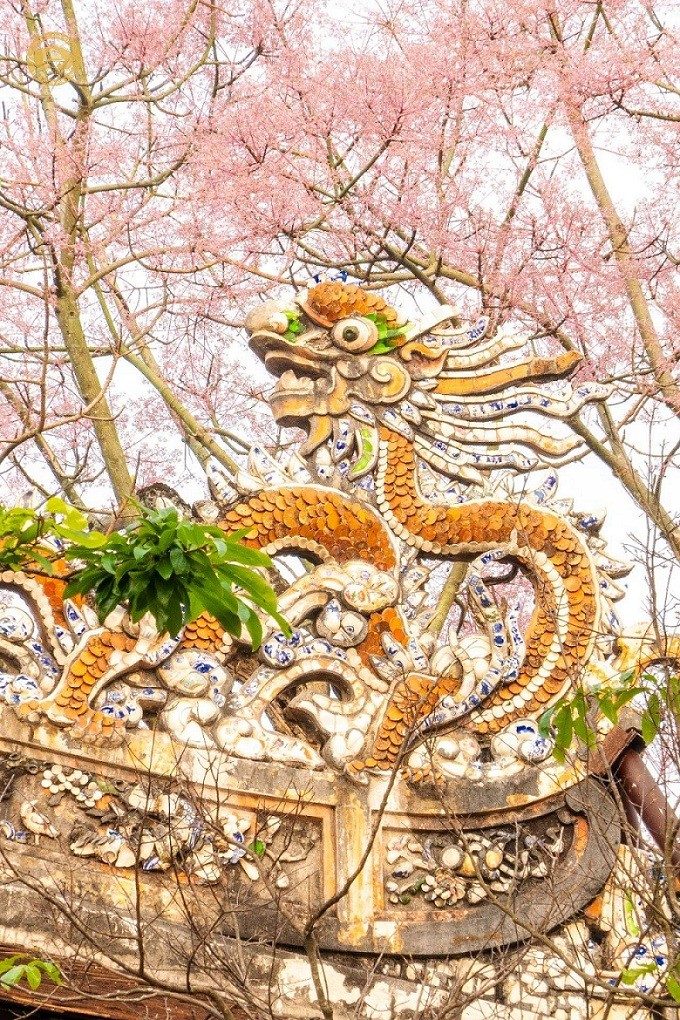 It is a legend in East Asian culture that the phoenix only perches on the Chinese Parasol trees. Photo: Hue Monuments Conservation Center
According to historical records, the firmiana simplex trees originated from Guangdong of China. King Minh Mang (1820-1841) of the Nguyen Dynasty brought parasol seeds from China to plant around Can Chanh Palace and other important spots in the citadel.
The king hoped that he would soon have a prince when planting these trees. People then believed when a phoenix perched on a parasol tree, a prince would be born.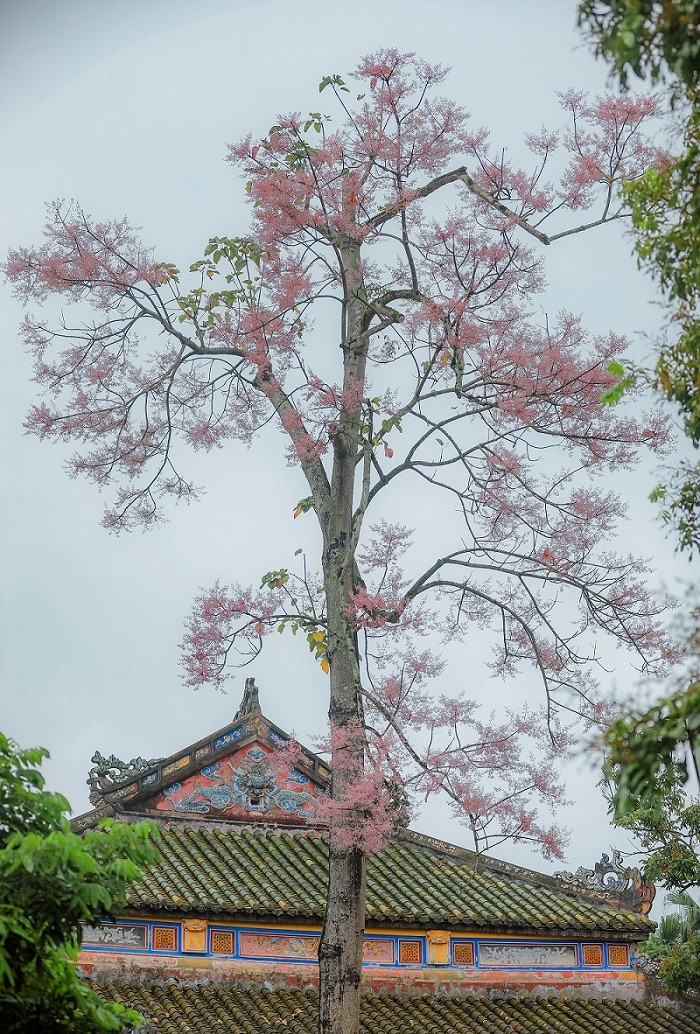 The sight of the trees in full bloom enthralls visitors. Photo: VGP/Le Hoang
A view of the blooming trees from inside the Hue Imperial Citadel. Photo: VGP/Le Hoang
Dragons and phoenixes are sacred animals in Chinese and Vietnamese cultures, and were, once upon a time, emblems of the emperor and empress.
Hue residents believed that these flowers were a symbol of royal family and only grown in sacred and noble places like royal tombs and the Forbidden City.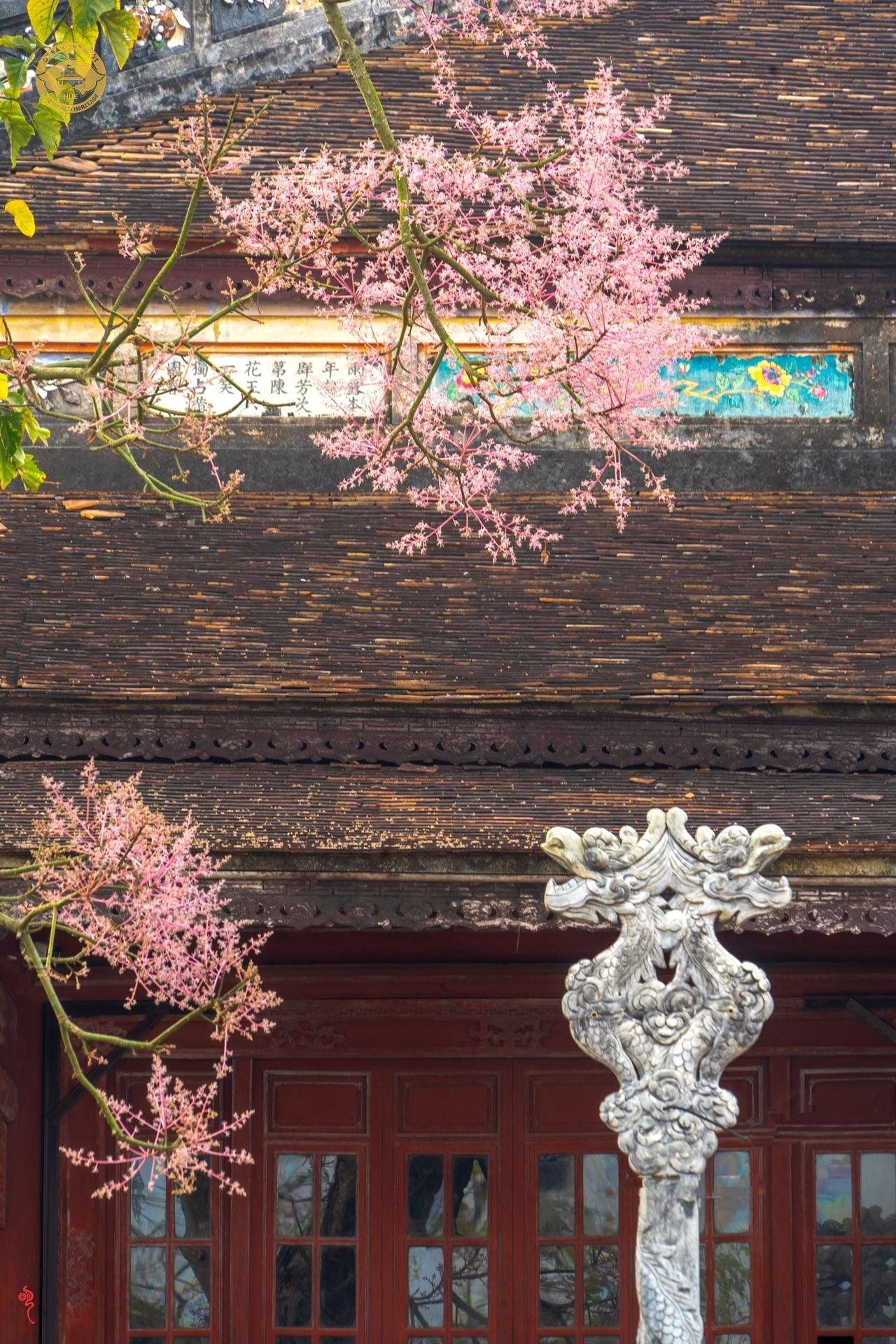 Visitors to the site can capture scenic views of Chinese parasol trees. Photo: Hue Monuments Conservation Centre
This flower was also carved on the Nine Dynastic Urns in the Imperial Citadel. That shows how this "regal" flower has a special position towards Emperor Minh Mang. As being special, valuable and rare, firmiana simplex is also researched to popularise and preserve by Hue Monuments Conservation Center.
Its trunk has a vertical development and reaches an approximate height of 12 meters. The leaves are green and palmately lobed, with a glabrous upper side and a slightly pubescent underside. In autumn, before falling to the ground, they turn yellowish and then orange.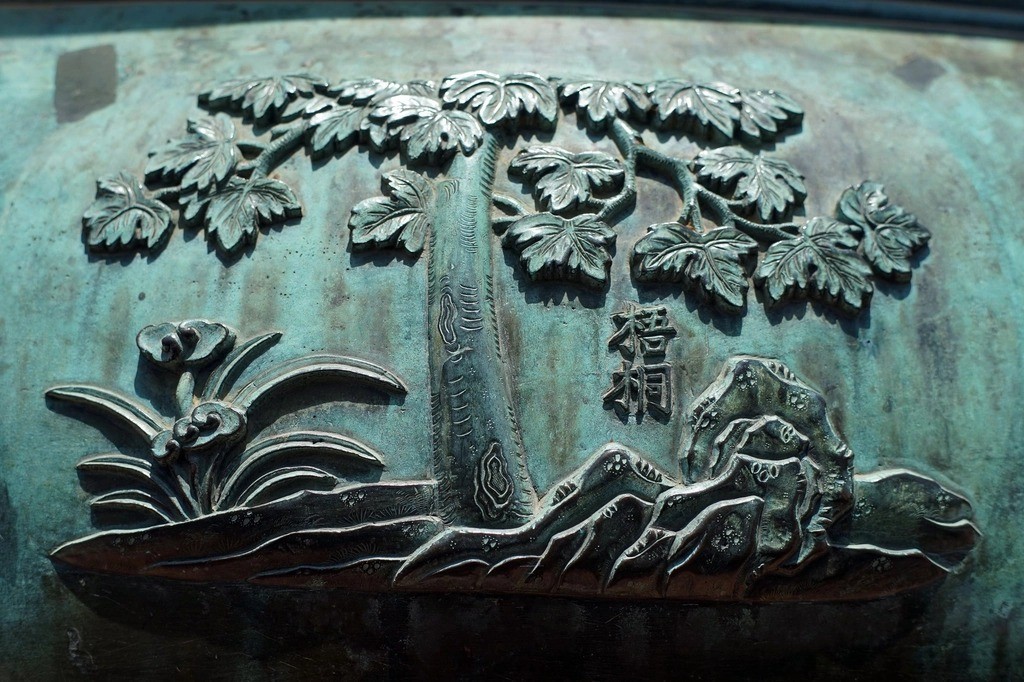 This flower was also carved on the Nine Dynastic Urns in the Imperial Citadel. Photo: Huetourism
The flowers are yellow and bloom in spring. Pastel pink is its signature color. When it blooms, all its leaves fall, replaced by light purple, large inflorescences.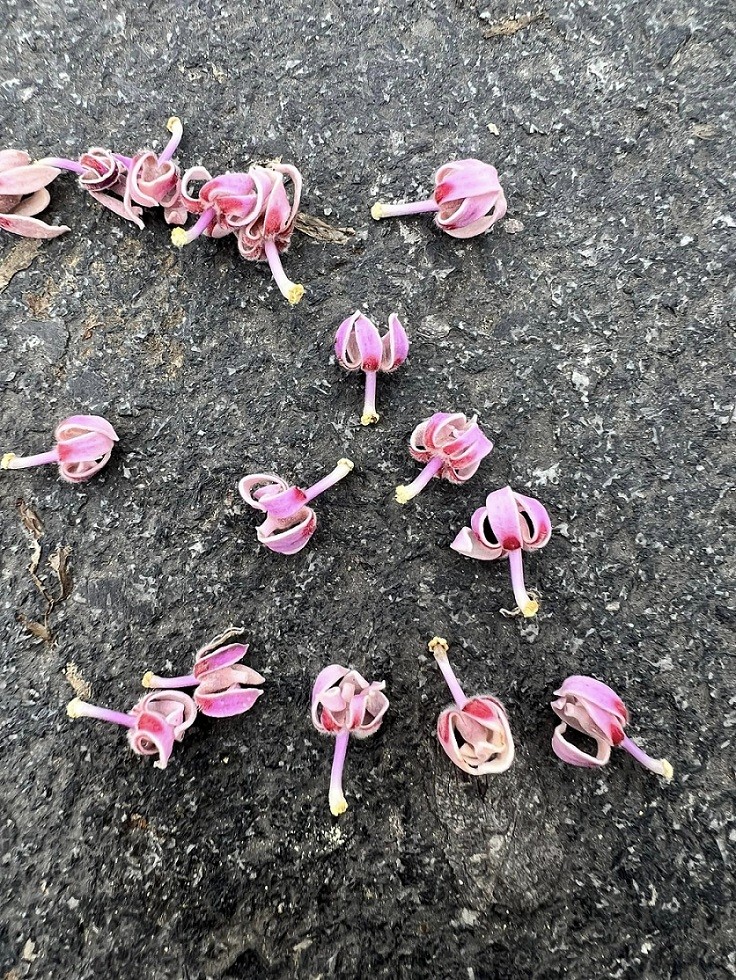 Panicles of small bell shapes flowers in spring produce pretty paper-like fruits that contain seed.
In the entire country, Hue Imperial Citadel is the only place where visitors can enjoy the breathtaking scenery of Chinese parasol trees.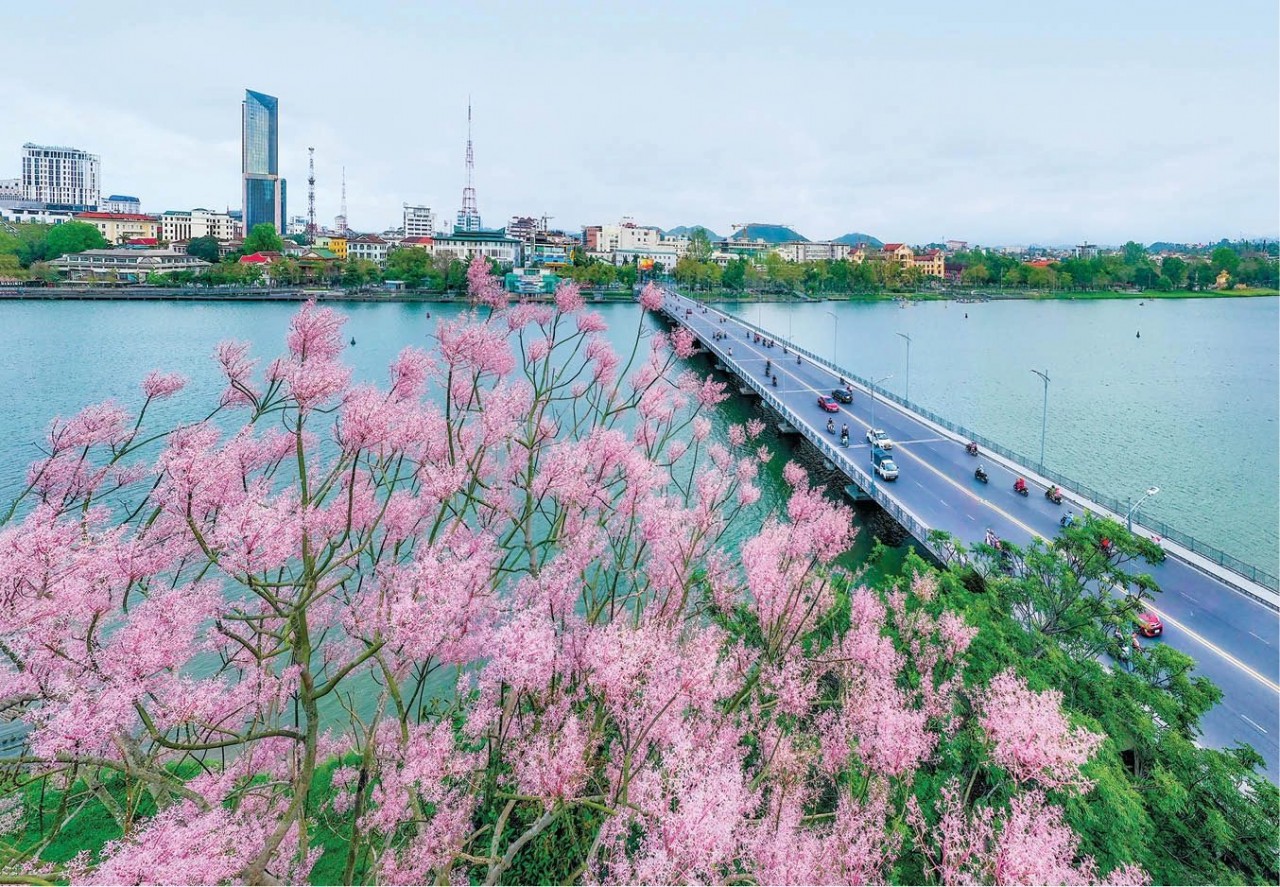 Vibrant pink Chinese parasol flowers on the banks of Huong River. Photo: Thua Thien Hue Department of Tourism
The pristine sight is especially picturesque as the flowers are in full bloom. Places to find the ravishing pink carpets of firmiana simplex flowers are the Imperial City, at Tu Tuong park, Quang Duc gate, and Nghinh Luong Dinh yard.
Five Must-Try Hue Delicacies

Hue is famous for its unique dishes such as Hue beef vermicelli, mussel rice, rice dumpling cake, or salted coffee. Here are 5 dishes that ...