Best Hotels and Resorts in Vietnam Suggested by Michelin Guide
The Michelin Guide, a trusted source of travelers to explore 6,000 unique accommodations in over 130 countries, selected 9 outstanding hotels and resorts in Vietnam.
Experts from Michelin Guide selected 9 outstanding hotels and resorts in Vietnam for their style and uniqueness to introduce to worldwide travelers. The list can be found on its official Instagram account.
"The secluded resorts of Vietnam, set on powder-white beaches and small, pristine islands, are as much of a must visit in this country as the historic cities. We say visit both. A hotel like Hanoi's Sofitel Legend Metropole indulges the country's past, a time-machine with its French Colonial exteriors and period interiors. A place like Zannier Hotels Bãi San Hô, meanwhile, indulges the country's sheer beauty on a remote seaside peninsula," exclaimed the Michelin Guide experts.
The nine standout selections that showcase both sides of Vietnam include some finest luxury boutique hotels in Vietnam like Sofitel Legend Metropole (Hanoi), The Myst Dong Khoi (HCMC) and Pilgrimage Village Boutique Resort (Thua Thien - Hue).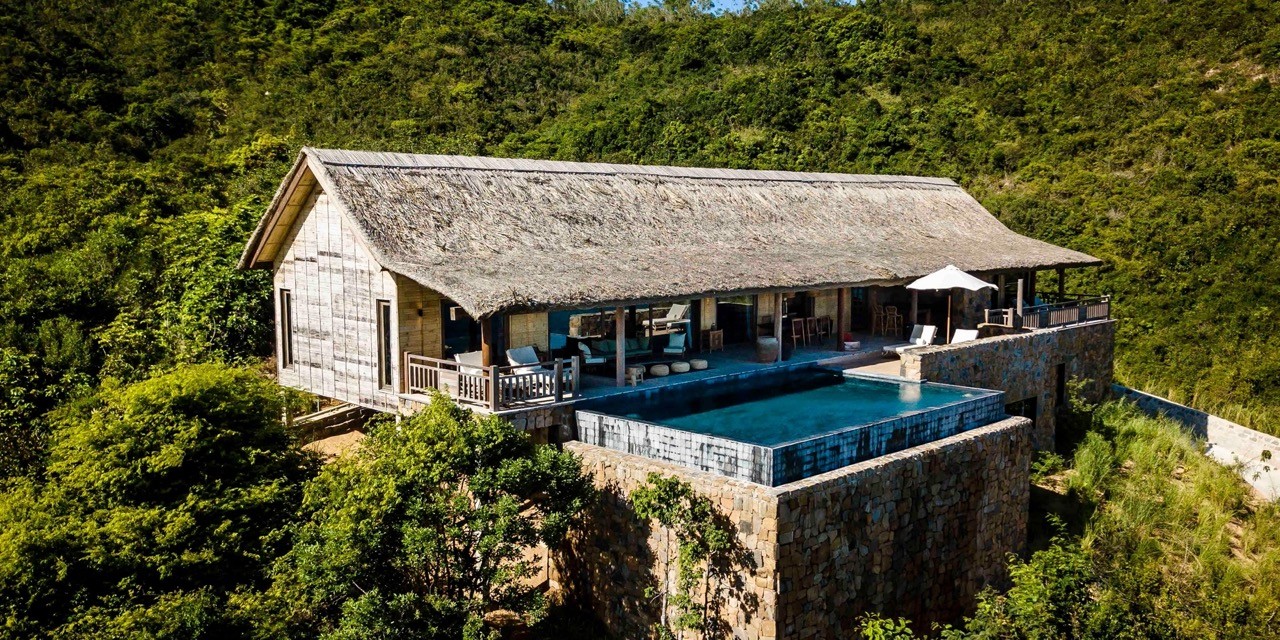 Zannier Hotels Bãi San Hô (Photo: IHG Hotels and Resorts)
On the other hand, must-stay hotels and resorts for those who look for a beachside getaway include Zannier Hotels Bai San (Phu Yen), , Amanoi (Ninh Thuan) and Mia Resort Nha Trang (Khanh Hoa). There are also Six Senses Con Dao (Ba Ria - Vung Tau), The Island Lodge (Tien Giang) and Azerai Ke Ga Bay (Binh Thuan), which can be easily reached from HCMC.
Receiving the recognition from MICHELIN Guide, Six Senses Con Dao CEO Johannes Steyn said the resort is making constant efforts to continue to achieve more success so positive feedback from guests as well as from prestigious organizations like MICHELIN are highly valued.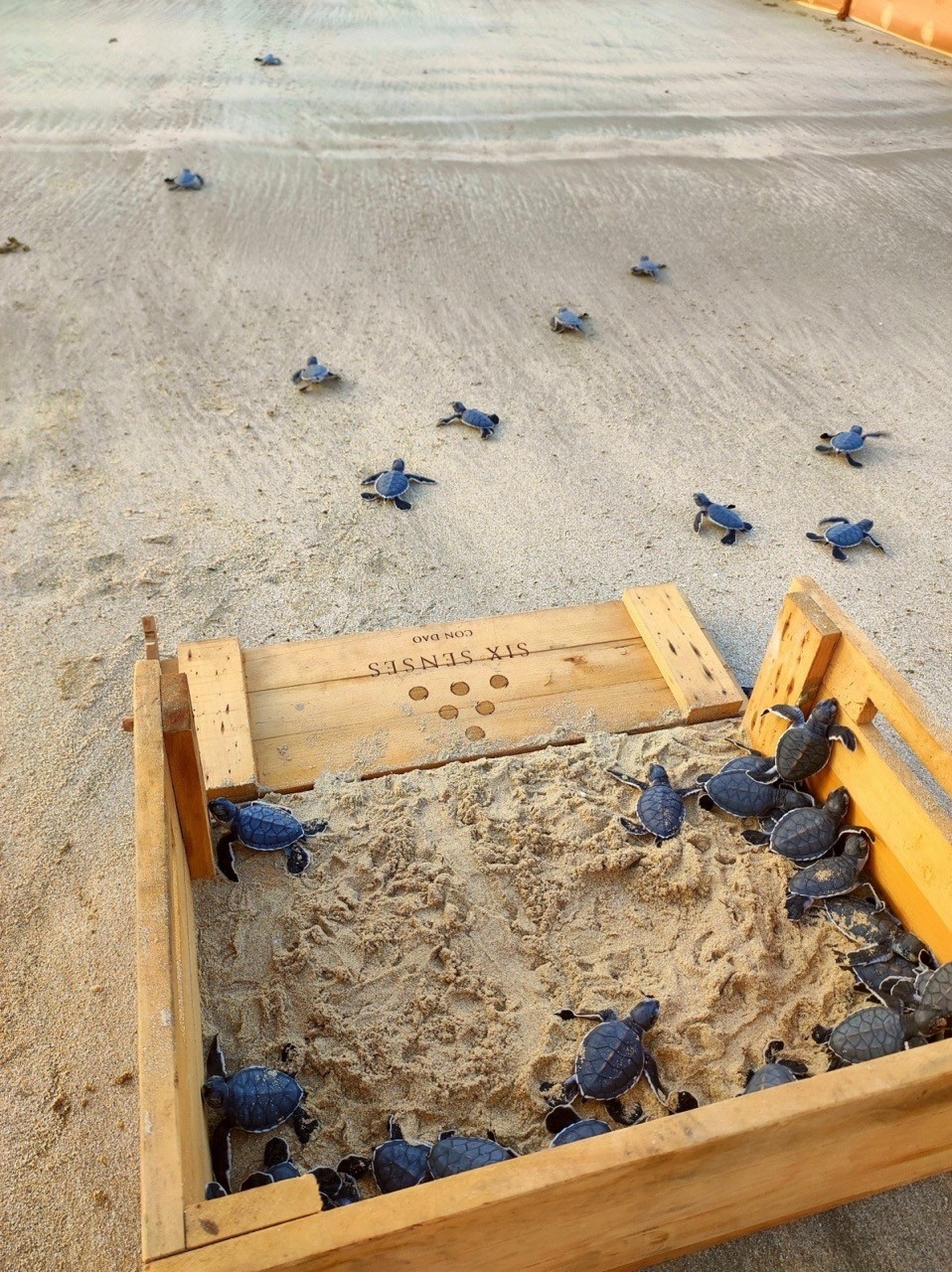 Hatching and releasing turtles into the ocean - a unique activity at Six Senses Con Dao (Photo: Trinh Pham).
Johannes Steyn also highlighted that Six Senses Con Dao will prioritize activities to promote sustainable development for the guests.
For accomodations in Hanoi, Michelin Guide experts said that Sofitel Legend Metropole, located at the heart of the captial city, is a must-stay place for both its suite and restaurants.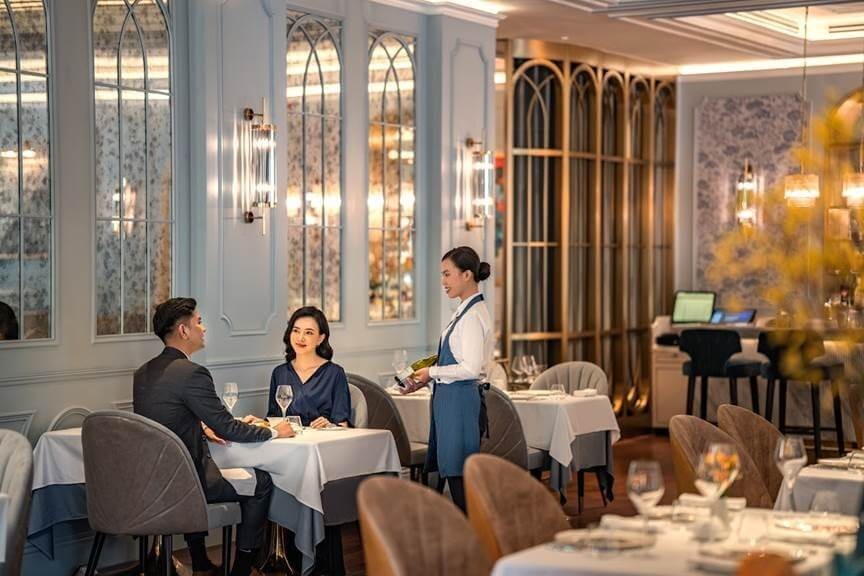 Sofitel Legend Metropole Hanoi has celebrated the grand reopening of its award-winning modern French fine dining restaurant Le Beaulieu in September 2022 (Photo: On the balcony)
"This is simply the place to stay in Hanoi. The hotel itself dates back to 1901, to the French colonial days, and it shows in every detail....There are two very fine restaurants, quite natural for an ex-colony — Spices Garden serves upscale traditional Vietnamese cuisine, and Le Beaulieu (the haunt of diplomats and journalists for a hundred years) is well-known for fine French cuisine and an extensive selection of wines," claimed Michelin Guide experts.
The Michelin Guide is a benchmark in gastronomy, which started out as a series of guide books by the French tire company Michelin since 1900. The Guide awards up to three Michelin stars for excellence to a select few establishments. The entire Micheline Guide selection has now opened its social media accounts, providing detailed suggestions from cuisines, accomodations, experiences around Asia, including Vietnam.