Metropole Hanoi Named in World's Top Most Incredible Hotels By Fodor's Travel
A member of Historic Hotels Worldwide since 2018, the Sofitel Legend Metropole Hanoi has long stood as one of Vietnam's most celebrated holiday destinations.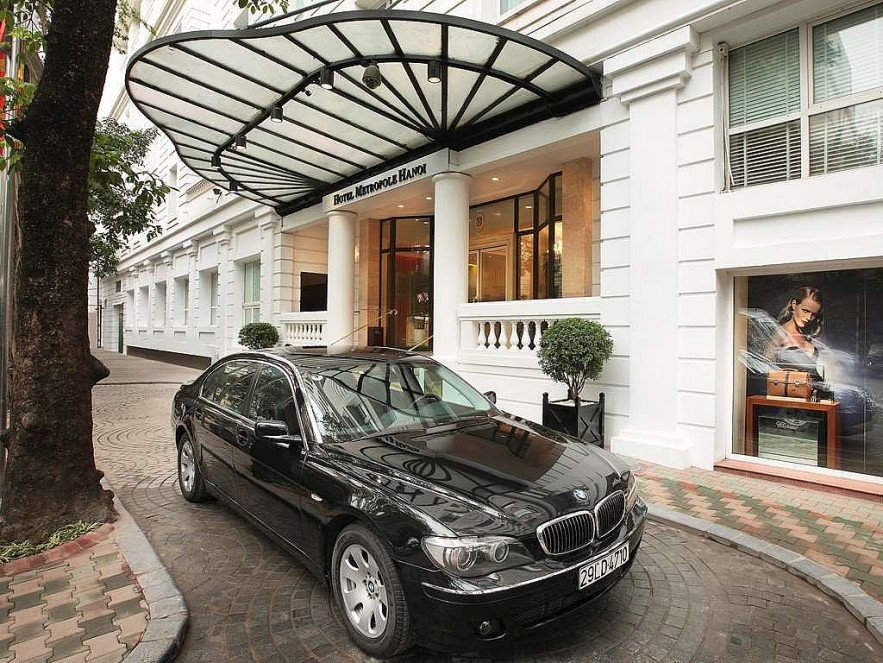 (Photo: Sofitel Legend Metropole Hanoi)
Fodor's Travel, an 80-year-old journal providing tourism reviews, has recently published a list of "101 Most Incredible Hotels in the World" for 2022, which includes Sofitel Legend Metropole Hanoi.
"The Sofitel Legend Metropole Hanoi is an icon, with wrought iron details and green shutters that have weathered the seasons since the hotel first opened in 1901. Extensive renovations have kept this grand dame hotel thriving throughout the years, and today, more than 364 rooms and suites spread throughout two wings (the historic Metropole Wing and the new Opera Wing) welcome guests in with Sofitel's signature MyBed and Hermes & Lanvin bathroom amenities," it said.
The Fodor's list features only 14 hotels in Asia, saying "Out selections across Asia highlight the scope of contrasts and convergence across the continent: modern and traditional, Eastern and Western, opulence and comfort."
Metropole Hanoi was voted one of "Asia's Top 30 Hotels" by Condé Nast Traveler magazine readers last month. The editors of Business Traveller Asia-Pacific ranked it Hanoi's No. 1 business hotel. For the second year in a row, the Metropole received a Five-Star rating - the highest level of recognition - from Forbes Travel Guide, according to Travel Daily Media.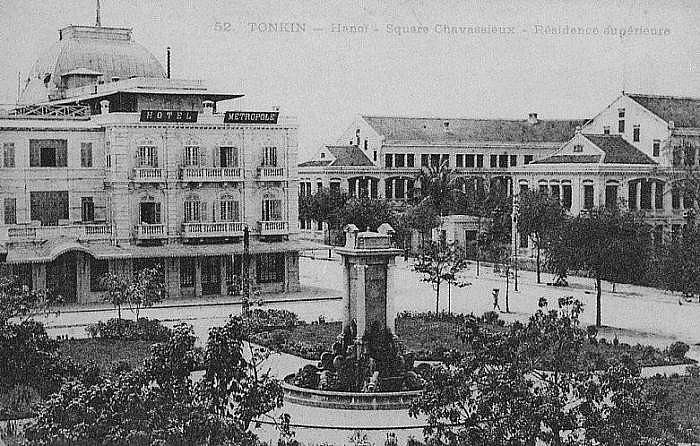 Sofitel Legend Metropole Hanoi, 1901 (Photo: Historic Hotels)
History of Metropole Hanoi
In 1899, a French entrepreneur named Gustave-Émile Dumoutier petitioned Hanoi's local government to develop a magnificent hotel on the corner of Henri-Rivière boulevard. When it finally opened in 1901, their building was the most spectacular hotel in all of Hanoi. The business quickly emerged as one of the most popular local gathering spots, even becoming the first place to show movies in the city.
The Grand Métropole Hotel subsequently hosted a myriad of prominent visitors, including famous actors such as Charlie Chaplin. In fact, Chaplin celebrated many special moments at the hotel, including his honeymoon with actress Paulette Goddard in 1936. Other frequent guests include revered world dignitaries and famed celebrities. W. Somerset Maugham wrote The Gentleman in the hotel's parlor, while Graham Greene wrote The Quiet American inside, as well. Uncle Ho even used the hotel as a covert meeting spot amid his struggle against the Japanese in World War II, and then the French during the First Indochina War, according to Historic Hotels.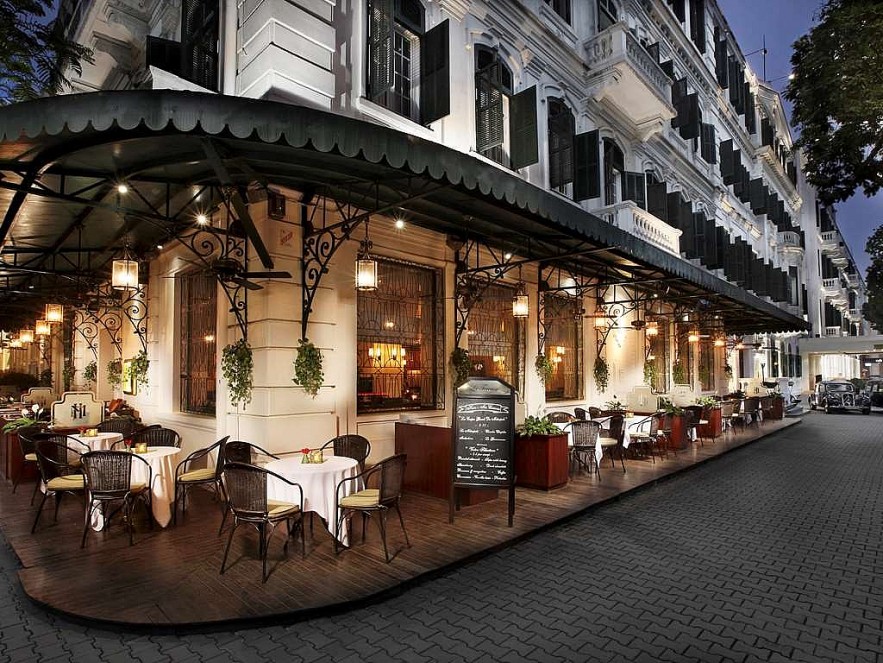 (Photo: Sofitel Legend Metropole Hanoi)
The location was later renamed as "Thong Nhat Hotel," in honor of the brief period of peace that Vietnam enjoyed during the 1950s. Legendary songstress Joan Baez composed her song "Where Are You Now, My Son?" during an air raid one night while staying as a guest in 1972.
In 1987, the Vietnamese government worked to restore this local landmark with the assistance of the Pullman Hotels chain. Together, the two entities worked hard to revitalize the historic structure, eventually reopening the building as the "Pullman Metropole Hotel" some five years later. AccorHotels then acquired the hotel and invested heavily into its own series of renovations. Among the new facilities developed at the time included the fantastic Opera Wing, as well as many new guestrooms to the original Metropole Wing. Now known as the "Sofitel Legend Metropole Hanoi," the Sofitel Legend Metropole Hanoi continues to be one of the best holiday destinations in Southeast Asia.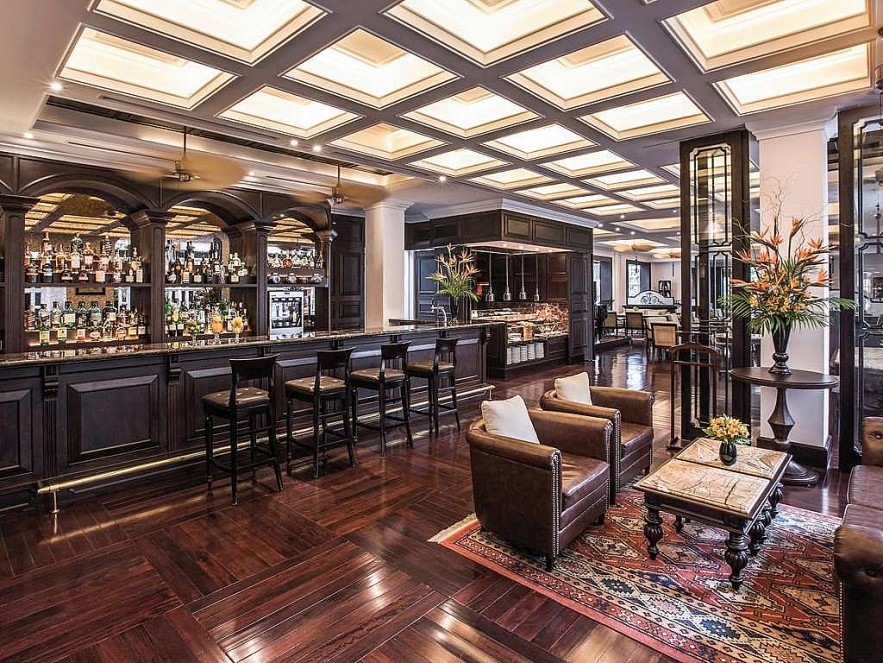 Lounge. (Photo: Sofitel Legend Metropole Hanoi)
Sofitel Legend Metropole Hanoi's service
The hotel has 364 rooms & suites, in which the original colonial grandeur is preserved in the historical Metropole Wing, while the newer Opera Wing offers a stylish neo-classical elegance. All accommodations are equipped with Sofitel's MyBed, broadband Internet, LCD televisions as well as Hermes & Lanvin bathroom amenities.
Guests staying at Sofitel Legend Metropole Hanoi enjoy a full range of 5-star luxury hotel services and facilities. Delve into the heritage of the city at the hotel Path to History tour highlighted by the newly rediscovered bomb shelter on premises.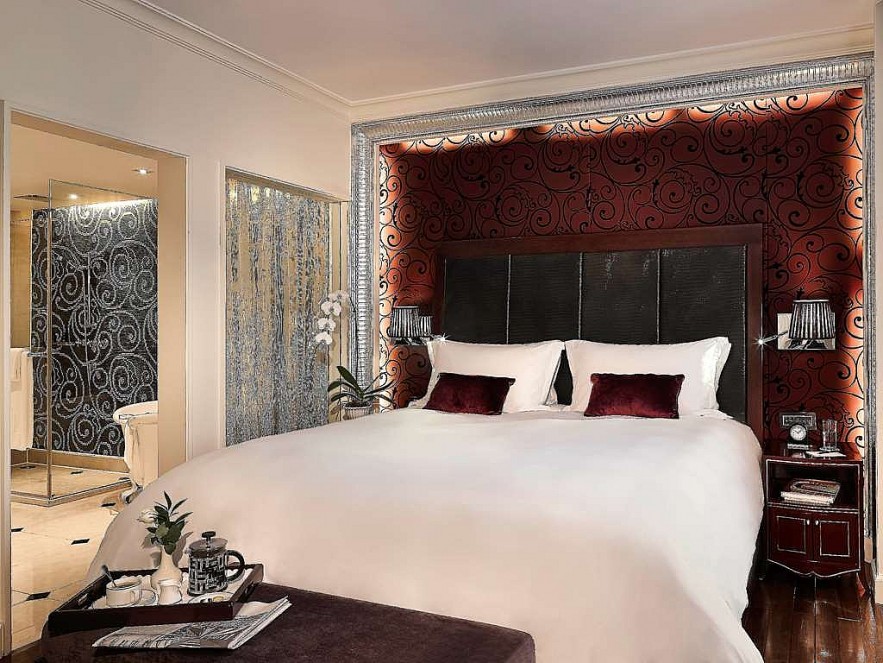 Guest room. (Photo: Sofitel Legend Metropole Hanoi)
Among the hotel's special traits, the Path of History – Metropole's bomb shelter protected guests including famous visitors like Joan Baez and Jane Fonda from air raids during the American War (1964 – 1973). It was reopened in May 2012 to honor the extraordinary efforts of employees during the shared hardships of wartime. Today, this space serves as a memorial to their courage and perseverance and to remember what should never be forgotten. Daily tours of Metropole's Path of History and the bomb shelter with our historians are offered exclusively for guests staying at the hotel. Tours are conducted daily at 5 and 6 pm.
Passionate shoppers will find a haven at the Metropole Arcade, featuring designer collections such as Patek Philippe, Bottega Veneta, Hublot, S&S Knightsbridge, Hermes, Chopard, Richard Mille, Hanoia, Breguet & Blancpain, La Boutique du Metropole.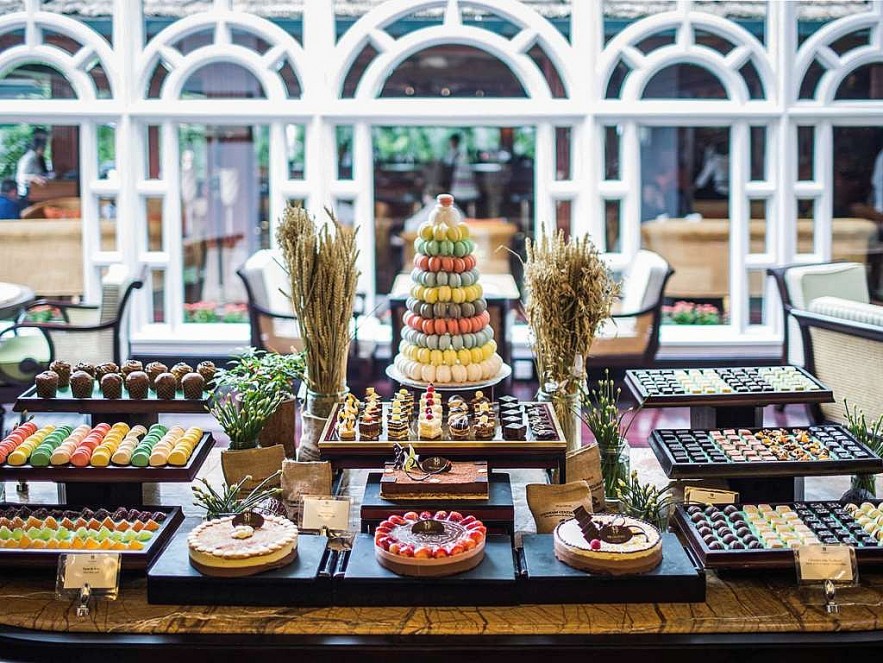 Restaurant in Sofitel Legend Metropole Hanoi. (Photo: Sofitel Legend Metropole Hanoi)
Sofitel Legend Metropole Hanoi provides a state of the art with BMW 7 series fleet for airport transfer, local events, or personal travel needs.
Inspired by Paris-style shops, L'Epicerie du Metropole offers a casual experience in a French conventional ambiance. Whenever coming to L'Epicerie, guests are often surprised by a delicious selection of pastries and sweet chocolates that make an unforgettable impression.
Located between both wings, overlooking the hotel courtyard, the luxury 45 square meter gift shop, named La Boutique du Metropole which is also a part of the Le Phung Hieu street luxury shopping zone is open every day from 7.30 am to 9.30 pm. La Boutique provides a selection of high-quality Vietnamese lacquered goods and pottery made by skilled local craftsmen. In addition to gifts and souvenirs, it also offers a wide range of hand-tailored clothing, jewelry, accessories, and linen crafted from high-quality materials and designed by exclusive Vietnamese famous fashion designers.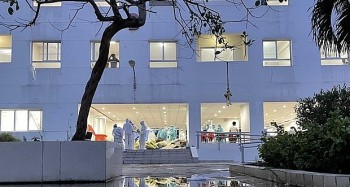 National
Vietnam News Today (Aug. 16): More than 251 million doses of Covid-19 vaccines administered in Vietnam; HCM City ready to reactivate Covid-19 treatment hospitals; Vietnam Airlines opens ticket sales for upcoming Tet Holiday; Demand for logistics real estate increases sharply: Savills Vietnam.