Best Places To Go For A New Year's Eve In The United States
New Year's Eve is only several hours away, and it is time to pack your suitcase, plan your trip and enjoy your holiday at one of these best places to visit in your New Year vacation in the U.S.
From low-key celebrations to more adventurous endeavors, there's a perfect New Year's vacation for any type of traveler.
This is a great time to plan a bucket-list trip, push yourself outside of your comfort zone, see that view you've always dreamed of in real life, or try your favorite dish cooked in its home country.
New Year is celebrated by the entire world with much glamour and glitter. It is a celebration that takes place in every part of the world and people party hard on the 31st night as a part of welcoming New Year.
1. New York City
Photo: NY Daily News
Every year as the clock nears midnight on December 31, the eyes of the world turn once more to the dazzling lights and bustling energy of Times Square. Anticipation runs high. New Year's Eve at the symbolic center of New York City has become more than just a celebration — it's a global tradition.
The world holds its breath, and cheers as the clocks strike twelve.
As the famous New Year's Eve Ball descends atop One Times Square, countless people watch Times Square, nationwide, and throughout the world and are united in bidding collective farewell to the departing year and expressing joy and hope for the year ahead.
New Year's Eve 2022 will safely invite revelers back to Times Square to watch the Ball Drop in person, with proof of full vaccination and valid photo identification. The highly anticipated festivities will also be broadcast for television and internet audiences, and will include a virtual multi-media experience.
Attendees will also be required to wear masks. Viewing areas will be filled with fewer people to allow for social distancing. Revelers won't be allowed entry until 3:00pm.
The health and safety of New Year's Eve revelers is the priority of Times Square New Year's Eve 2022. The event is working closely with medical experts to consult on all health protocols and to ensure that everyone follows the state established safety guidelines.
2. Los Angeles, California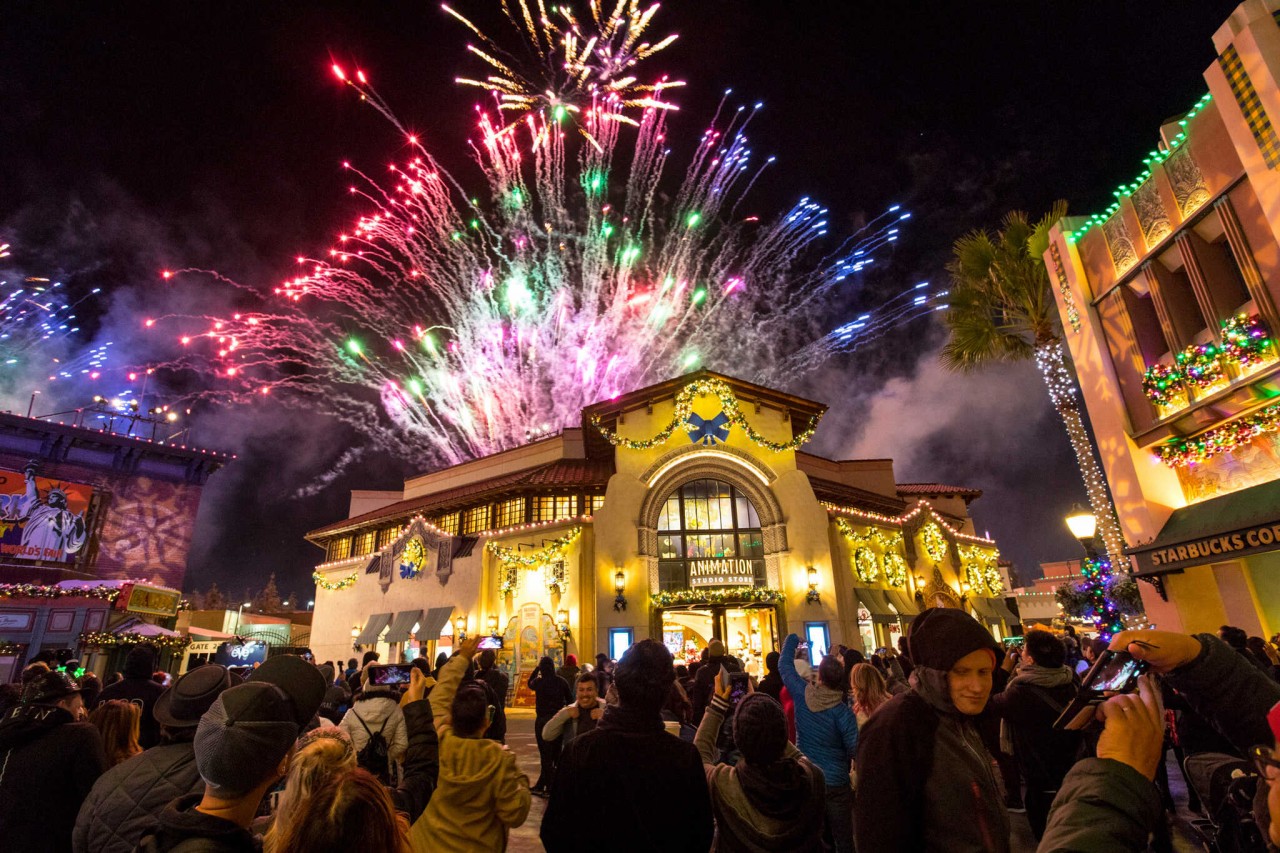 Photo: Timeout
Ain't no party like a Vegas party! Travel to the city this year and see the Strip glittering more than usual.
ARIA Resort & Casino's festive lobby display is all about chocolate with a 6-foot gingerbread man, trees made with macarons, and sugar-filled candy canes. At the Bellagio's botanical garden, a 42-foot fir is lit up with 7,000 LED lights. Kids and adults will love Enchant, a Christmas light maze and market that's running until January 2, 2022.
At The Cosmopolitan, you can watch Maroon 5 performing live and watch the fireworks from the Ice Rink. The Venetian Resort has planned a variety of dining experiences for New Year's Eve; Plaza Hotel & Casino has a special fireworks viewing party and stay package; ABSINTHE is opening the Green Fairy Garden to the public after 10 p.m. Bruno Mars, Cirque du Soleil, Lizzo, Rupaul's Drag Race, and Farrell Dillon are other events to be excited about according to Fordors.
3. Chicago, Illinois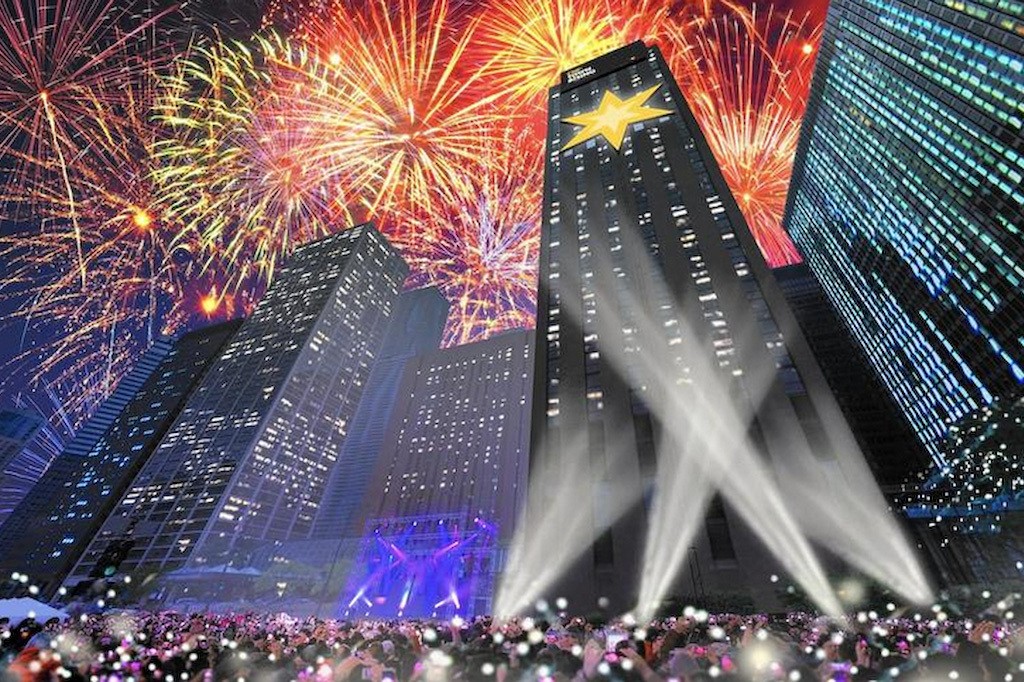 Photo: Timeout
Chicago, on Lake Michigan in Illinois, is among the largest cities in the U.S. Famed for its bold architecture, it has a skyline punctuated by skyscrapers such as the iconic John Hancock Center, 1,451-ft. Willis Tower (formerly the Sears Tower) and the neo-Gothic Tribune Tower. The city is also renowned for its museums, including the Art Institute of Chicago with its noted Impressionist and Post-Impressionist works.
If you like to chill on the New Year, then Chicago is the best place to visit on the New Year in US. If you are planning for a family tour to USA, then Navy Pier is the best place to visit for New Year. You can enjoy the rides and attractions over there. At the Lake Michigan you can watch fireworks for a beautiful soulful music. Interestingly, you can also visit Lincoln Park Zoo where millions of lights are lit up for New year 2022. You can watch live DJ, games, ice carving, wine and champagne etc over there.
4. San Francisco, California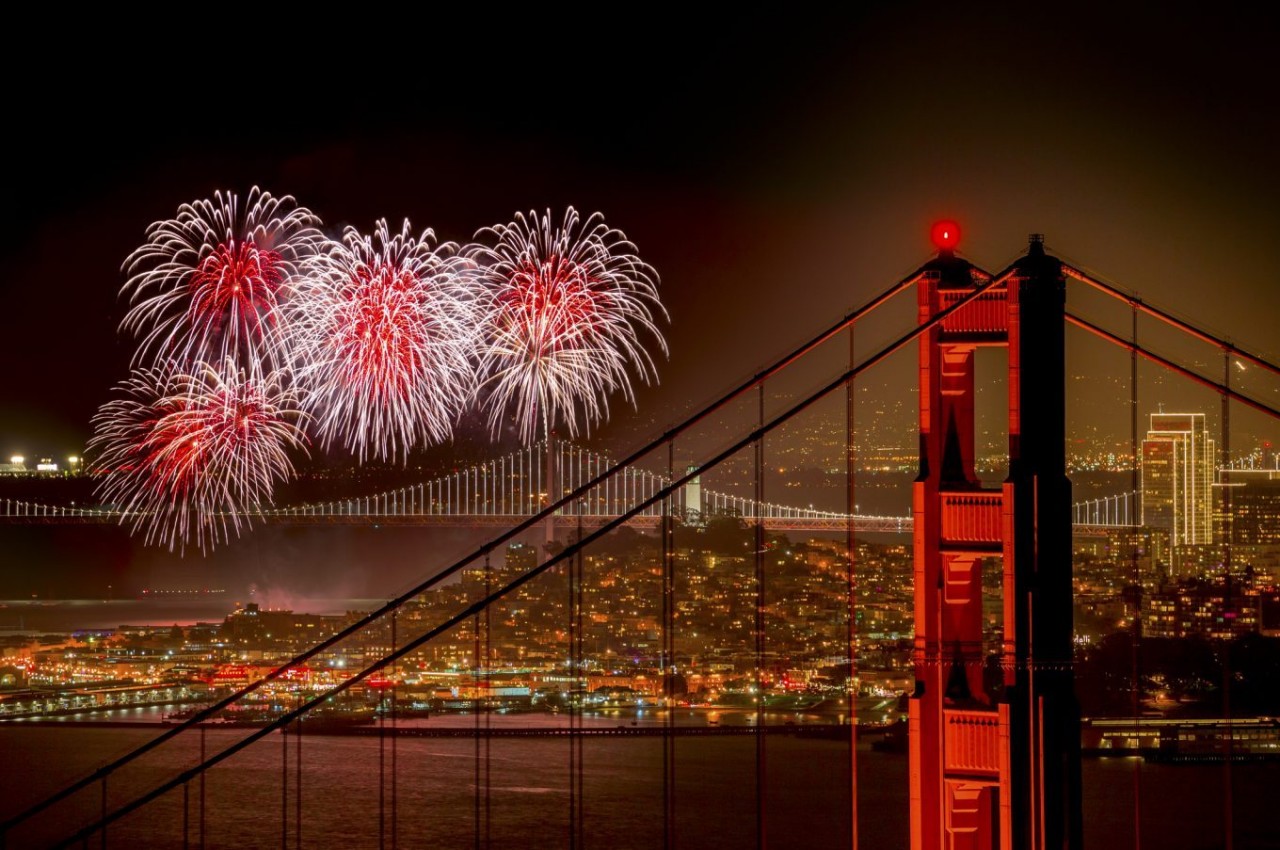 Photo: Shutterstock
A jumbled collage of colorful neighborhoods and beautiful views, San Francisco draws those free-spirited types who have an eye for edgy art, a taste for imaginative cuisine and a zeal for adventure. It's really not surprising that songwriter Tony Bennett left his heart here: The city boasts jaw-dropping sights, world-class cuisine, cozy cafes and plenty of booming nightlife venues – there's no shortage of ways to stay busy here. Spend an hour or two sunning yourself alongside sea lions on the bay, admiring the views of the city from Twin Peaks, or strolling along the Marina. And for the quintessential San Franciscan experience, enjoy a ride on a cable car or hop on a boat tour for a cruise beneath the Golden Gate Bridge.
Often described as Los Angeles' more refined northern cousin, cool and compact San Francisco takes the big-city buzz exuded by its southern counterpart and melds it with a sense of small-town charm. Here, you'll discover a patchwork of culture flourishing throughout San Francisco's many vibrant quarters. Follow the crowds to the touristy Fisherman's Wharf area (which offers spectacular views of Alcatraz) before heading along the bay to the Presidio for a glimpse of the famous Golden Gate Bridge, according to U.S.News.
San Francisco has so much to offer in terms of fun and entertainment on the New Year Eve. The fireworks of course remain the talk of the town in the city. You can witness lots of New Year Eve balls like San Francisco Symphony's posh Black and White Ball and the Passport to the World New Year's Eve Ball. You can witness live music, entertainers and much more. To get a close watch of the fireworks go to the Twin Peaks or Embarcadero rooftop.
5. Las Vegas, Nevada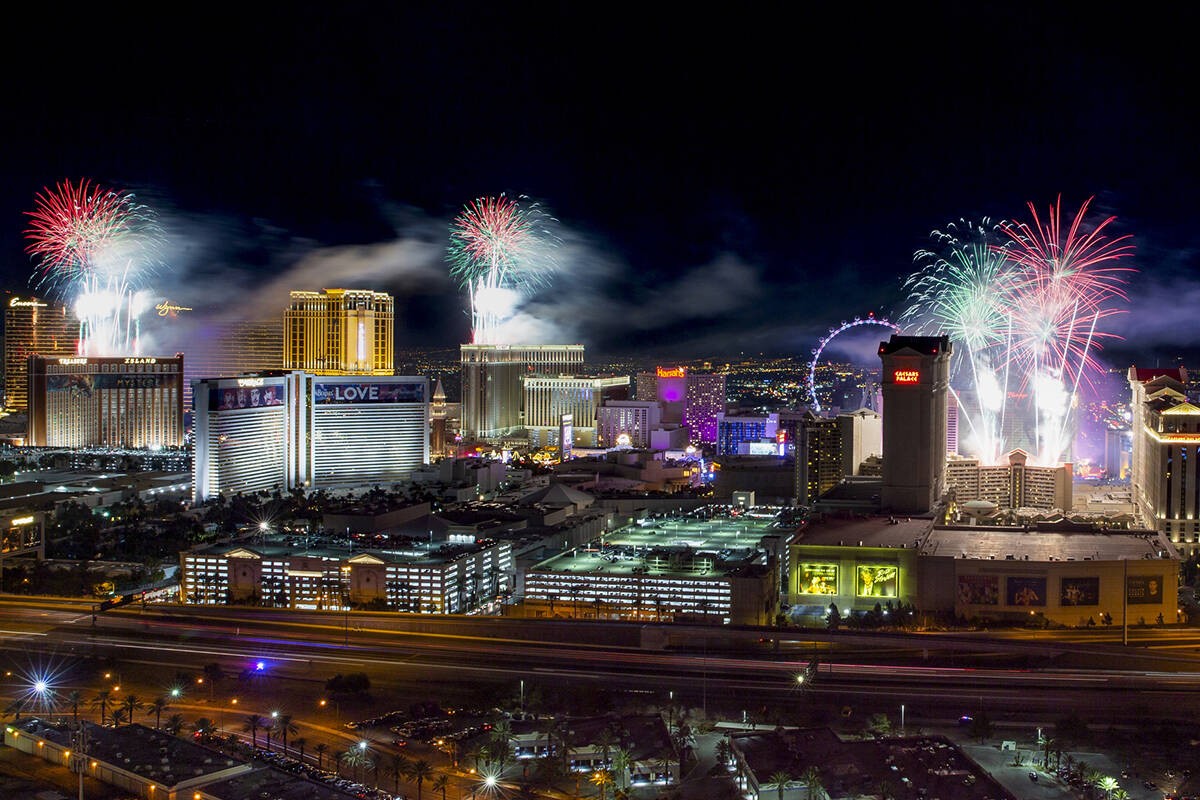 Photo: Las Vegas Review-Journal
Sin City, America's Playground, the Entertainment Capital of the World ... all worthy names for this Nevada hot spot. Think of Vegas as a theme park rather than a city – it can awe as much as it can overwhelm, and that's part of the appeal. This is a city where inhibitions are not welcome: Every night, Las Vegas draws pleasure mongers to the brightly lit Strip like moths to a flame. While you may not want to go as far as to reenact "The Hangover," you certainly don't want to leave without experiencing a bit of "Viva Las Vegas."
If you are a party person then this is the place for you to visit on New Year eve in US. You can visit night clubs, witness dances and more in the night. Around 3 lakh people come together to celebrate the New Year in Las Vegas. The fireworks are launched in the midnight which is well choreographed. You can also take an adventurous ride on helicopter and toast the champagne on top of the fireworks.
6. Orlando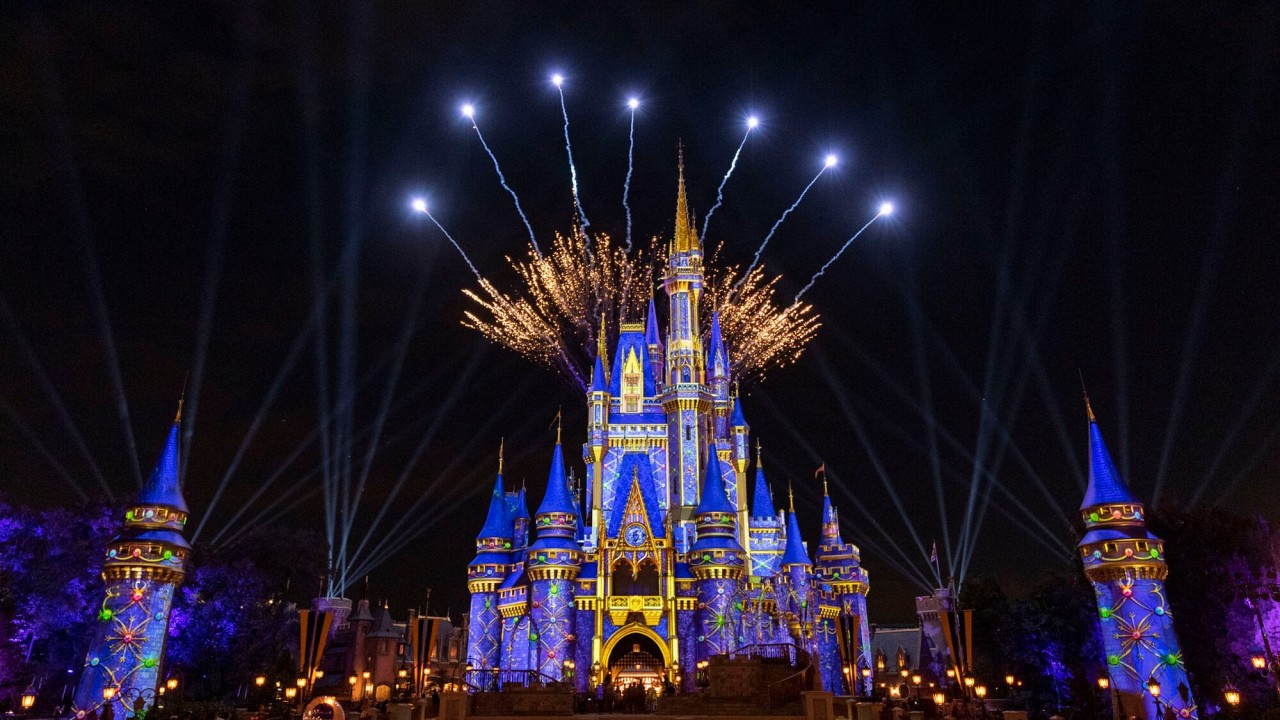 Photo: Top Villas
Orlando, a city in central Florida, is home to more than a dozen theme parks. Chief among its claims to fame is Walt Disney World, comprised of parks like the Magic Kingdom and Epcot, as well as water parks. Another major destination, Universal Orlando, offers Universal Studios and Islands of Adventure, with the Wizarding World of Harry Potter straddling both.
Walt Disney World is back with its New Year's Eve specials. Magic Kingdom, EPCOT, and Disney's Hollywood Studios will be open until midnight this year and fireworks are expected at these parks. Arrive early in the day and enjoy the attractions to make it a fun-filled holiday. In addition, LEGOLAND is planning kid-friendly fireworks at 8 p.m., and Universal Orlando Resort has holiday specials going on.
Want to take it to the streets? There is a James Bond-themed party at Enzian Theater, Hollywood New Year's Eve Bash at Icebar, an improv show and party at SAK Comedy Lab, and exclusive events planned at JW Marriott, Waldorf Astoria, and The Ritz-Carlton.
Walt Disney World Resort requires all guests (2 and up) to wear face masks indoors regardless of vaccination status. It's optional outdoors.
7. Austin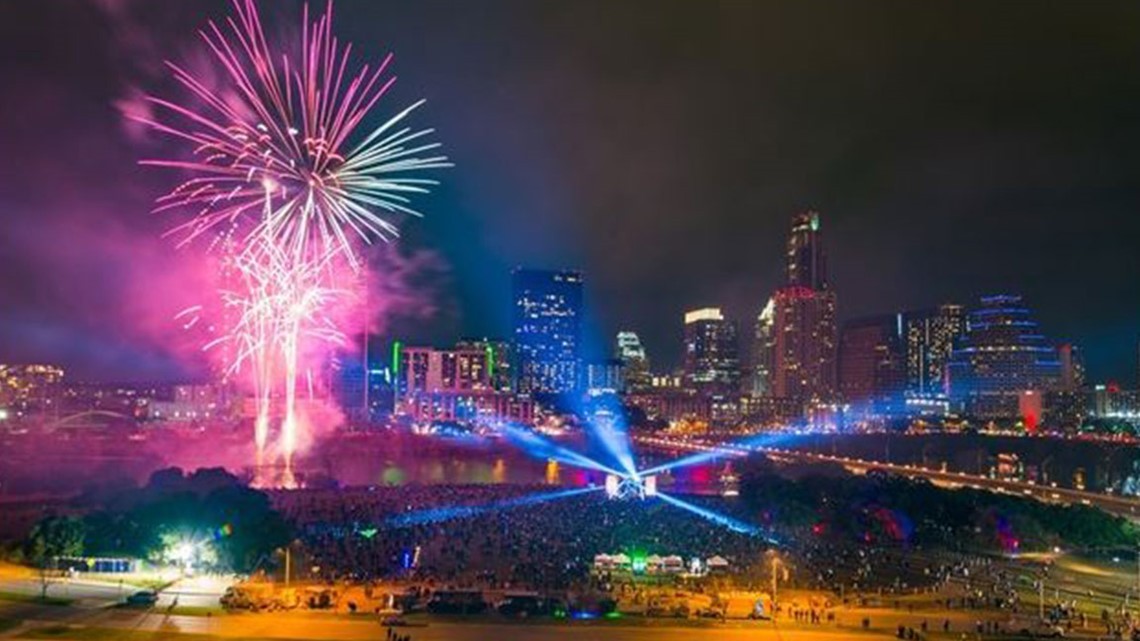 Photo: KVUE
Austin is the state capital of Texas, an inland city bordering the Hill Country region. Home to the University of Texas flagship campus, Austin is known for its eclectic live-music scene centered around country, blues and rock. Its many parks and lakes are popular for hiking, biking, swimming and boating. South of the city, Formula One's Circuit of the Americas raceway has hosted the United States Grand Prix.
Austin's New Year celebration went virtual last year with eight local bands performing in iconic city venues. This year, there are multiple performances and bashes scheduled for the evening.
There's a live DJ until 2 a.m. at The Belmont; cocktail bar The Roosevelt Room is hosting a '20s New Year's Eve; Lenoir is taking it up a notch with a 10-course menu with wine pairings; and arcade bar Cidercade has all-you-can-eat pizza, midnight toast, arcade games, and confetti cannons planned.
Music lovers will find local artists playing in spots around town, too. You can attend singer Bob Schneider's New Year's Eve Party at The Paramount Theatre, dress up for the NYE 1981 – You Make My Dreams (Come True) at Hotel Vegas, or cheer for Austin-based band SPOON at ACL Live with a complimentary champagne toast and live countdown.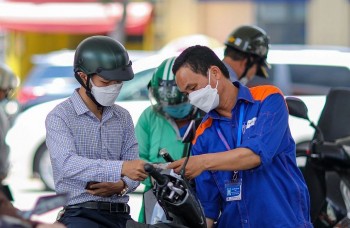 Economy
Vietnam Business & Weather Briefing (Oct 2): Binh Duong lures foreign investors with special care, the North and Central regions continue to have heavy rains, leading to the risk of flooding, flash floods, and landslides.