Best Places To Live In America In 2021
U.S News has made a list of the best places to live in the U.S in 2021, based on affordability, job market, desirability, net migration, and quality of life.
U.S. News & World Report revealed its 2021-2022 Best Places to Live in the U.S. rankings on Tuesday, breaking down how the 150 most populous metro areas measure up when it comes to affordability, job market, desirability, net migration, and quality of life. Boulder came out on top, with Raleigh and Durham in the second, and Huntsville in the third. Here are 10 of these best places to live in the U.S in 2021.
1. Boulder, Colorado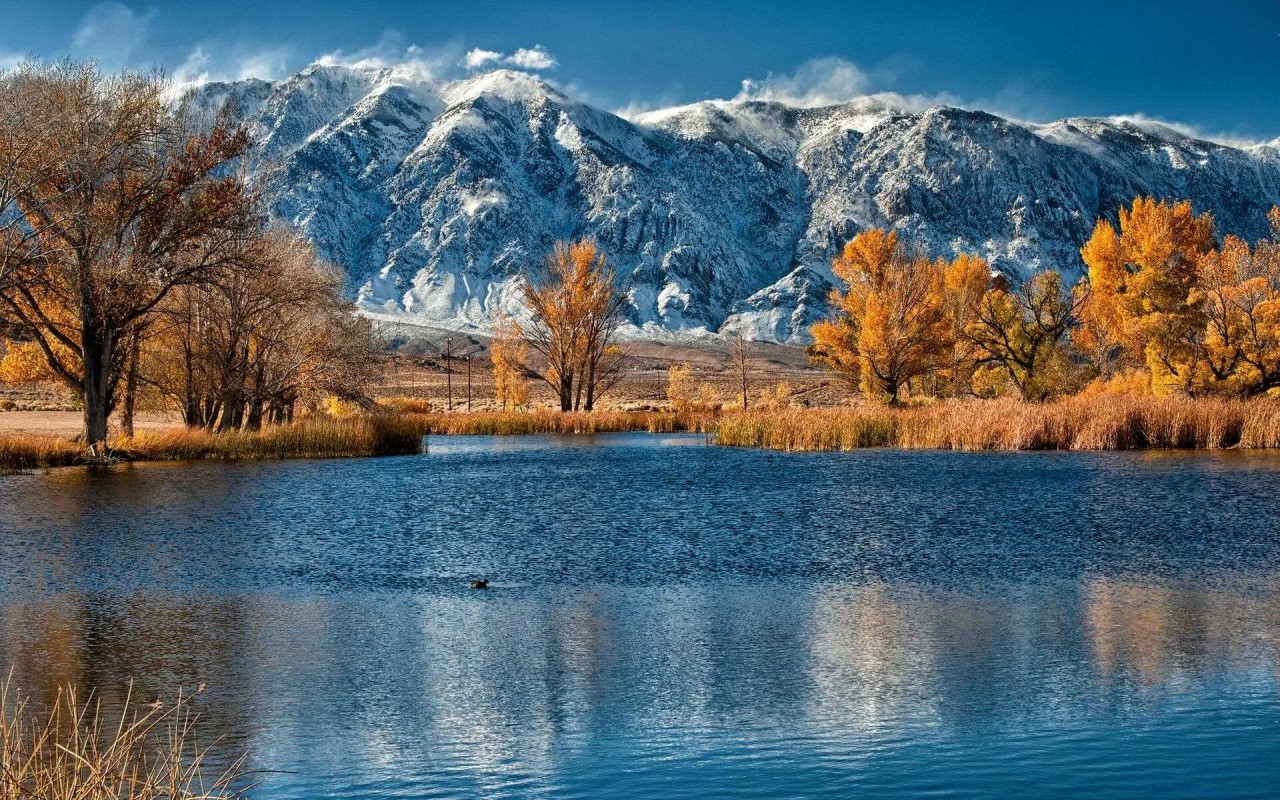 Photo: WallpaperAccess
On the edge of the Rocky Mountains at 5,430 feet above sea level, Boulder, Colo., is often considered one of the best small cities in America. The laid-back town is populated with organic food junkies, students (and post-grads) who revel in university culture, and hardcore adventurists that enjoy premiere outdoor recreation like hiking, skiing, mountain biking, fishing, rafting and rock climbing. Boulder is surrounded by undeveloped, government-protected open space — naturally preventing urban sprawl — and residents are proud of the city's relatively small environmental footprint. It's also become a hot foodie destination — several local chefs have been contestants on Bravo's Top Chef and the town is known for its dedication to local and sustainable cuisine.
With some 40,000 acres open to the public in Boulder County, more than 60 parks and 155 miles of hiking trails, lovers of the outdoors are minutes from their next adventure. Nearby Boulder Canyon is studded with climbing crags and serves as the fastest route to the high country, including Eldora Mountain Resort for skiing and snowboarding and numerous trailheads that lead to the alpine lakes and valleys of the Indian Peaks Wilderness. Rocky Mountain National Park is a little more than an hour's drive away, as are many of Colorado's famous ski resorts – theoretically, as traffic to and from the mountains on Interstate 70 can significantly lengthen travel time.
2. Raleigh and Durham, North Carolina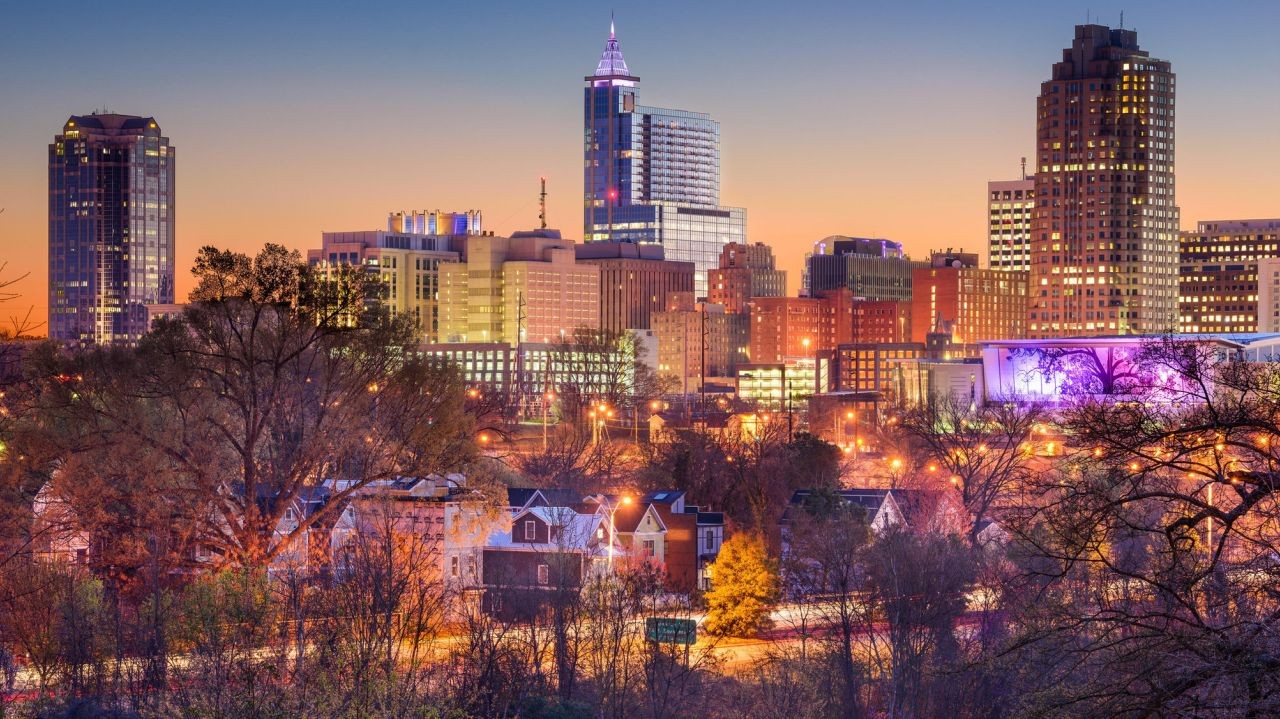 Photo: Newsday
The capital of North Carolina, Raleigh is also known as a center of education and technology research. Raleigh-Durham —sometimes called the Triangle — consists of Raleigh, Durham and Chapel Hill. It is in this coastal Southeast state that you'll find the Research Triangle Park, a 6,800-acre research and development center created in the 1950s that is home to more than 50 high-tech companies and enterprises including IBM.
Three major universities — North Carolina State University, Duke University in Durham and the University of North Carolina at Chapel Hill — are also located in the area. UNC is the oldest state university in the country, and the town of Chapel Hill's mission from its inception has been to support the college. You'll find this picturesque little town brimming with school spirit and plenty of collegiate activity.
For sports fans, Raleigh-Durham delivers two perennial basketball powerhouses, Duke University and the University of North Carolina at Chapel Hill (Michael Jordan's alma mater). The rivalry between the two is palpable, making sports bars and venues a hub for raucous cheering, celebration and commiseration.
But don't think you'll have to stay in a dorm room or dine at a burger joint — the area is home to the Five-Star Umstead Hotel & Spa and the Four-Star Fearrington House Inn. The Umstead is a contemporary, elegant hotel located in wooded suburban Cary, just outside of Raleigh and boasts a Five-Star restaurant — Herons — and spa. The Fearrington House Inn, with its Five-Star restaurant, offers just the right mix of country style and worldly sophistication to its location on colonial-era farmland, according to Forbes Triangle Guide.
3. Huntsville, Alabama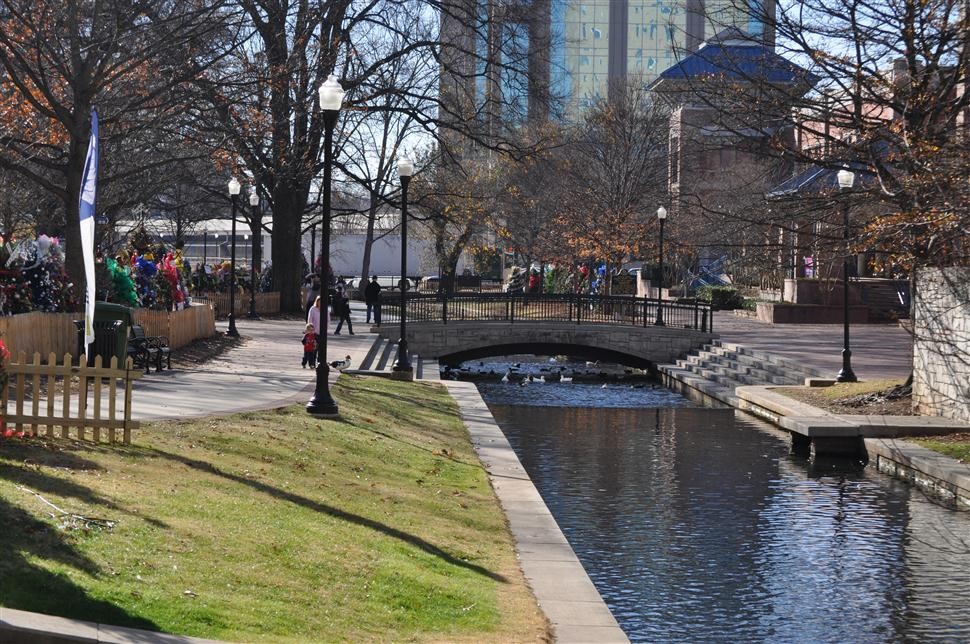 Photo: Real Estate
As one of the fastest-growing cities in the Southeastern USA, Huntsville can aptly be described as unexpected. Huntsville seamlessly marries the rich history of southern hospitality with innovative high-tech ventures and cultural diversity. In fact, more than 100 languages and dialects are spoken in the city. A sense of curiosity and exploration has been rooted in the city's foundation. In fact, the first American satellite was sent into orbit from the city in 1958. One of the "Fathers of Rocket Science," Wernher von Braun, lived and worked in Huntsville during the 1950s and 1960s, launching the space and rocket industry still associated with the city today. Experience that same sense of awe-inspiring curiosity today as you explore icons like the U.S. Space and Rocket Center or head off the beaten path into Huntsville's vibrant neighborhoods and historic districts.
Huntsville's location in the expansive Tennessee Valley makes day-tripping for mountain adventures easy. Venture up Round Top Mountain (also known as Monte Sano Mountain), home to Monte Sano State Park, to enjoy the tranquil Japanese garden, or to hike trails blanketed with azaleas in the spring and colorful leaves in the fall. Nearby, blend your outdoor explorations with history at Burritt on the Mountain, featuring a historic mansion, open-air exhibits and nature trails.
Around town, see historic antebellum homes and their gardens, or stroll through the gorgeous blooms at the Huntsville Botanical Garden. Whether you crave a leisurely walk or a romantic picnic, Big Spring International Park is a lakefront gem nestled downtown.
4. Fayetteville, Arkansas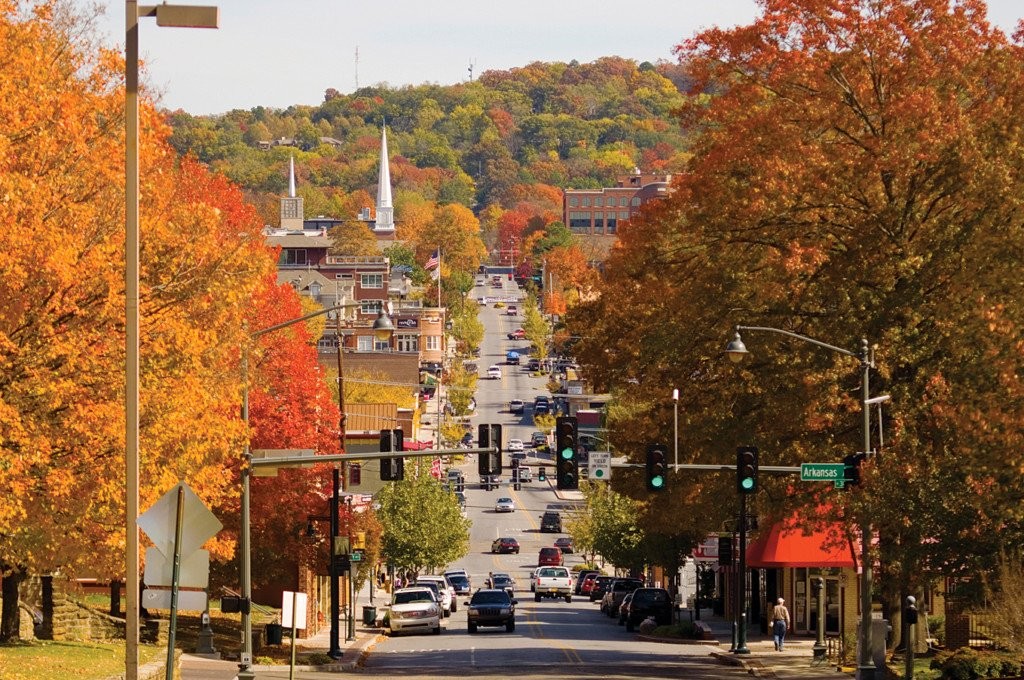 Photo: TulsaKids Magazine
Fayetteville, AR is the entertainment capital of Northwest Arkansas, as well as the perfect destination to experience all the region has to offer. With countless attractions and things to do year round for all travelers — couples, families, friends or just yourself — as well as a friendly, inclusive culture that values and supports free spirits, Fayetteville is sure to leave a lasting impression on you.
Fayetteville has been listed among the top-five places to live in the U.S. three years in a row, and one visit will show you why. As the home of the University of Arkansas and its beloved Razorbacks, Fayetteville has always been the historic hot spot for fun in Northwest Arkansas. But nowadays Fayetteville is just as known for its fantastic restaurants, arts and entertainment offerings, surrounding outdoor beauty, annual events and attractions that keep visitors coming back season after season.
5. Austin, Texas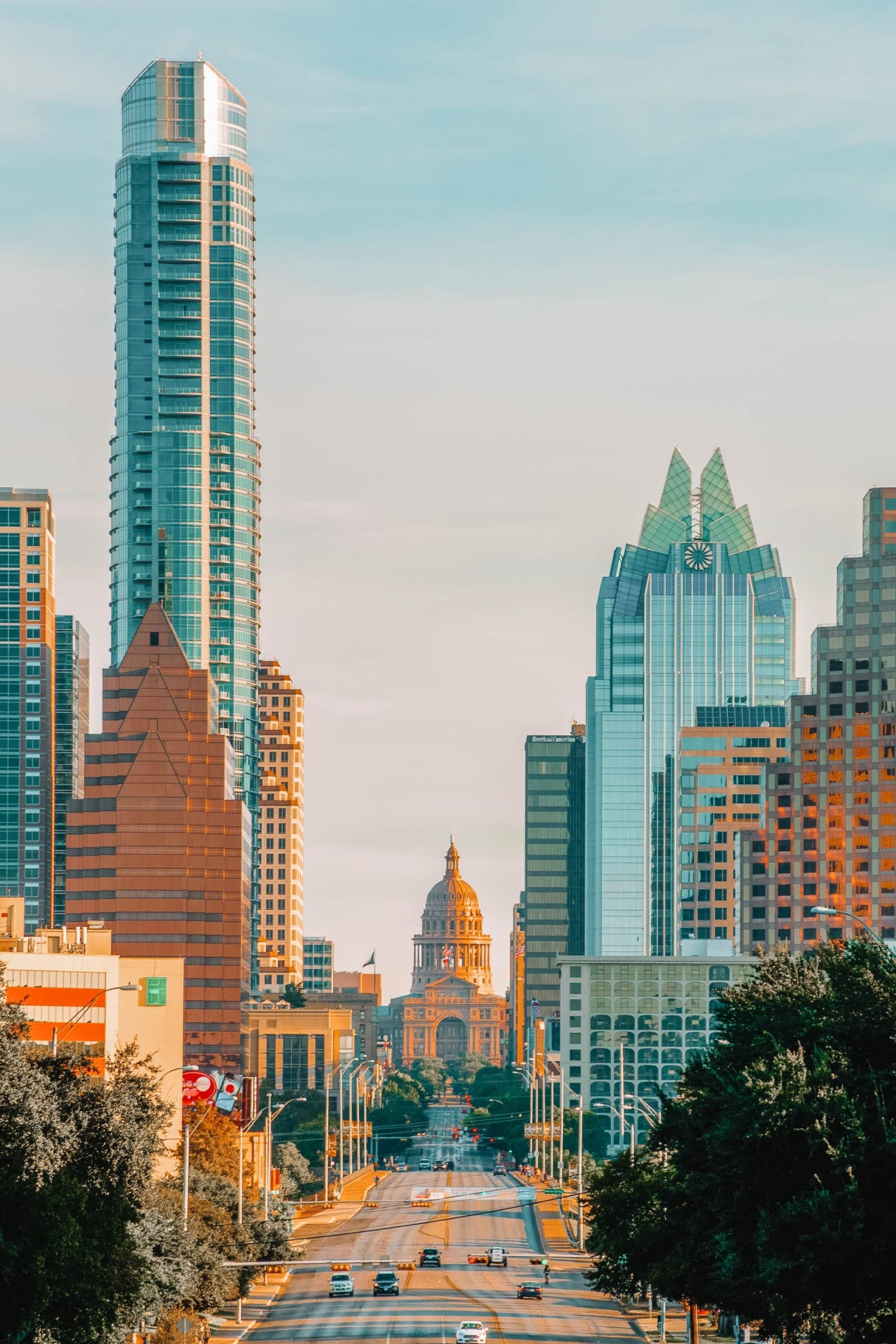 Photo: Hand Luggage Only
Austin is the Texas state capital and the Live Music Capital of the World, with more than 250 live music venues in this sprawling central Texas city. More than 2,300 recording artists call Austin home. Among them? Willie Nelson, who moved from Nashville to Austin in 1972 and never looked back.
Austin is a college town, home to the University of Texas, and it's as big as you would expect the capital of Texas to be. The city limits cover 232 square miles encompassing more than 300 parks, including the nearly 360-acre Zilker Park. Austin is America's 11th largest city and one of its fastest-growing.
They say that everything is bigger in Texas, and the state Capitol building—14 feet taller than the U.S. Capitol in Washington, D.C. —is no exception. Neither is the bat colony that roosts under Austin's Congress Avenue Bridge from April through October. It's the largest urban bat population in North America, home to between 750,000 and 1.5 million Mexican free-tailed bats.
Between the great outdoors, local art, music festivals, quirky neighborhoods, and a seemingly endless list of restaurants and bars, there's plenty to do in Austin whatever your fancy and whatever your budget. This guide is designed to help you make the most of your time in Austin, an evolving city that's successfully upholding its mantra to "Keep Austin Weird."
6. Colorado Springs, Colorado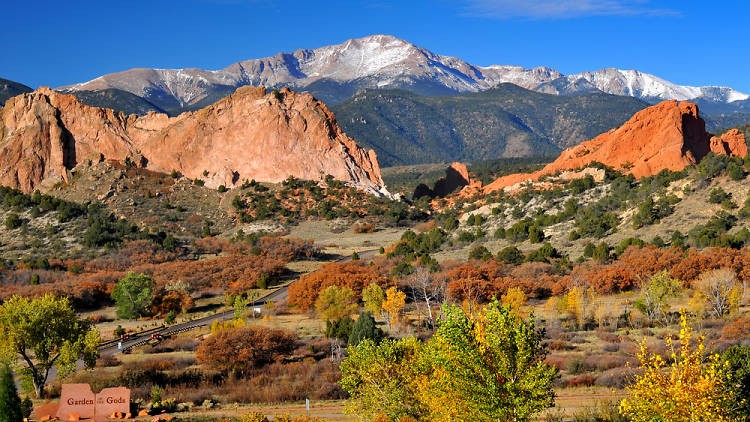 Photo: Time Out
It's easy to see why Katharine Lee Bates was inspired to write the lyrics to the famous patriotic ballad "America the Beautiful" from Colorado Springs. Look in one direction and you'll see the majestic "purple mountains:" the Colorado Rockies. Shift your eyes in the other direction to find yourself gazing out at "amber waves of grain:" the Great Plains. The beautiful scenery isn't the only reason to head to this charming town. Colorado Springs is also home institutions such as the Air Force Academy and the Olympic & Paralympic Training Center. And over the years, it's become a cross section of personalities. Take to the streets and share the sidewalks with budding politicos, young families, art lovers and more: All stake their claim on this portion of America the Beautiful.
Colorado's second-largest city has cultivated a stellar reputation, continually earning a spot on the U.S. News Best Places to Live ranking. It's also well-known for being a central political and religious hub, but over the past couple of years Colorado Springs has eased up on the religious rhetoric, even adopting a hint of the laid-back vibe that Colorado visitors normally associate with Boulder or Telluride (to experience this side of the Colorado Springs area, head to nearby Manitou Springs). But most visitors don't come here to sample the political and social discourse – they come for the all-encompassing views found at the top of Pikes Peak, the towering cliffs that make up the Garden of the Gods and the blushing cliffs at Red Rock Canyon.
7. Naples, Florida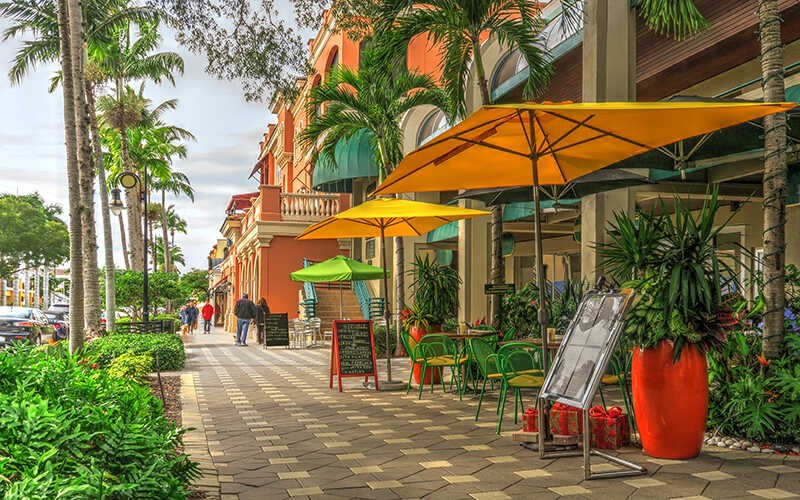 Photo: Shutterstock
Named after the coastal Italian city, Naples, Florida, is known for its laid-back ambiance, quiet luxury and world-class golf. Though Florida's version doesn't have the history, sights or artwork of its namesake, its extravagance mimics that of European waterholes along the Mediterranean. Instead of archaeological treasures and divine Italian food, you'll find high-end restaurants and first-class hotels awaiting those who retreat from the shore. With gently lapping waves on the white-sand beaches of southern Florida's Gulf Coast, America's Napoli qualifies as one of the most relaxing and romantic beach destinations in the States. That said, party animals and young families will probably want to seek another beach because Naples doesn't have the distractions (oops, we mean attractions) they are looking for. Relaxation is the name of the game here, so leave the tots with your parents or the keg at the frat house, pick up your special someone, and venture down to Florida's city of love.
8. Portland, Maine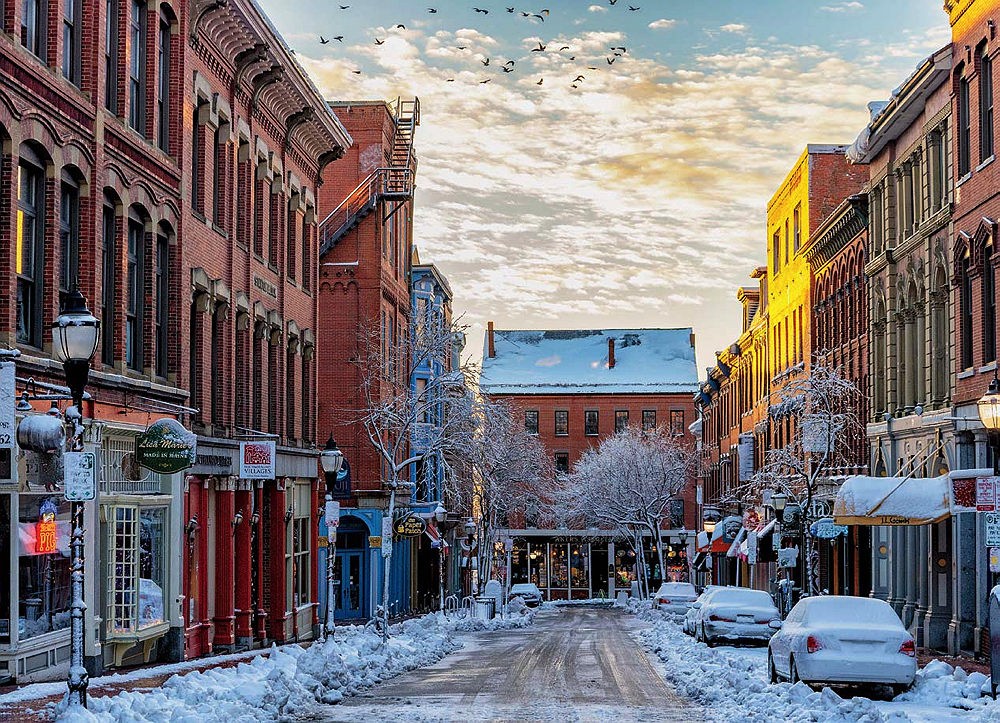 Photo: Harvard Magazine
Portland is the largest city in the state, but with the charm of a classic seacoast town. While the city is a congregation of historic waterfront, art communities, coastal lighthouses, hole-in-the-wall pubs, top chef restaurants, sidewalk performances, antique, art shops, and nightclubs, it retains a "small town" feel. There is much to see and do depending on how much time you plan to spend in Portland. Between shopping, exploring the Old Port, gourmet dining, historic tours and boat rides, there is truly something for everyone to enjoy!
The Old Port district is known for its chic boutique shopping, renowned dining and bustling nightlife. Old Port shopping includes exquisite crafts from local artists and designers. The charming Old Port is a successfully revitalized warehouse district with cobblestone streets, old brick buildings and quaint fishing piers. Old bank and warehouse buildings have been transformed into shops, apartments, restaurants and office spaces with original and unique architectural features. Take a walk along Commercial Street and experience one of the few working waterfronts left in the United States. At night and on the weekends, the Old Port comes alive with entertainment and nightlife at the many bars, brewpubs and event spaces in the area.
9. Sarasota, Florida
Photo: Getty Images
If you think this quaint city along Florida's west coast is like any other found in the state, think again. Featuring an impressive list of art-centric attractions and activities like The John & Mable Ringling Museum of Art, the Art Center Sarasota and various craft shows and festivals, Sarasota regularly woos enthusiasts and collectors. But art here isn't limited to traditional works like paintings and sculptures. Performing arts like ballet, opera and circus acts are also a mainstay of this waterfront city. In fact, the circus is deeply imbedded in Sarasota. John and Charles Ringling, two of the Ringling Bros. Circus' founders, moved to Sarasota shortly before it became a city in 1913. What's more, John Ringling's former home, Ca' d'Zan, now serves as one of the city's top attractions.
Sarasota's prime position by Sarasota Bay and the Gulf of Mexico also makes it a popular destination for nature lovers. When you're not admiring the view from one of the area's picturesque golf courses, catch a glimpse of local flora and fauna at the Marie Selby Botanical Gardens, Lido Beach or Myakka River State Park. Additionally, Sarasota boasts one of the largest Amish and Mennonite enclaves in the state, according to U.S News.
10. Portland, Oregon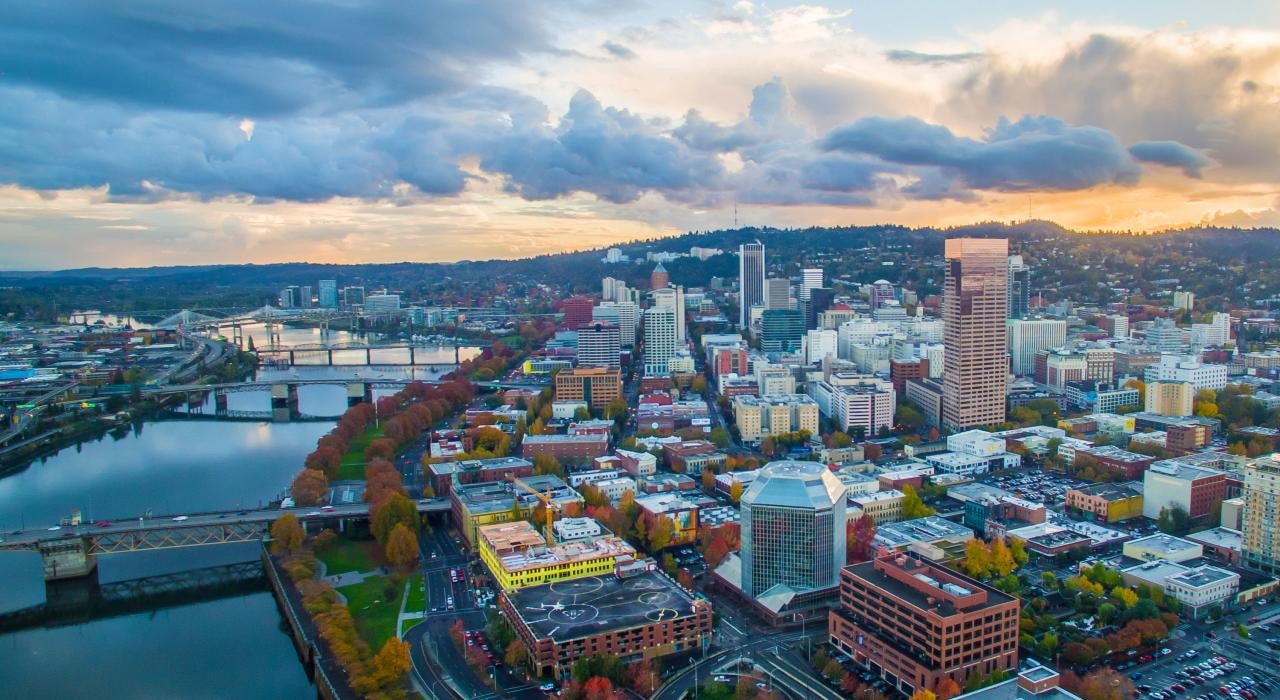 Photo: Visit The USA
From its manicured green spaces to its deliciously diverse food scene, Portland has become a must-see destination in the Pacific Northwest. The city overflows with cultural offerings – whether it's the stacks at Powell's City of Books or in one of the more than 100 craft breweries in the Portland metro area. The city of many nicknames (Stumptown, the City of Roses, Bridge City, P-town, PDX) has emerged as an urbanite's dream, with some of the most pedestrian-friendly streets in the country, many of which are lined with food carts that have given Portland some of the best, most affordable and diverse street food anywhere.
It's also full of adrenaline, with plenty of trails for hiking and biking (miles of them are found in Forest Park), as well as access to water sports along the Willamette and Columbia Rivers that dissect and border the city – not to mention the volcanic Mount Hood. But the most-loved attractions are low-key and intangible: a sip of locally roasted coffee, a late afternoon chat at a brewery, a stroll through open art galleries on the first Thursday evening of the month. Hip, alternative and unrelentingly progressive, Portland is one of the most flourishing cities on the West Coast, according to U.S News.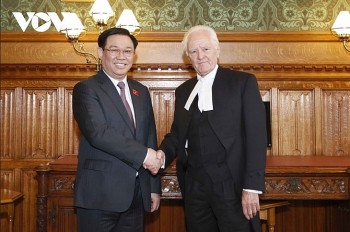 Friendship
Vietnam is willing to create all favourable conditions for investors of the UK to operate in the Southeast Asian country, National Assembly (NA) Chairman Vuong Dinh Hue told UK Secretary of State for International Trade Anne-Marie Trevelyan during their meeting on June 29 (UK time).