Best Places To Spend Christmas In The U.S
Christmas is coming close, with the cheerful atmosphere, lovely gifts, and relaxing time for you to spend with your loved ones in one of these best places in the United States.
With the season approaching so close now, it is time for people to come home and gather with their families. Due to the Covid-19 pandemic, a lot of trips are cancelled, so it would be a better choice for you to celebrate your Christmas time at home. The best Christmas vacations offer cheerful decorations and festive events that capture the holiday spirit, all set against the backdrop of a beautiful destination. And with many ideal holiday destinations located across the country, you're never further than a road trip from a perfect December vacation.
1. Jackson Hole, Wyoming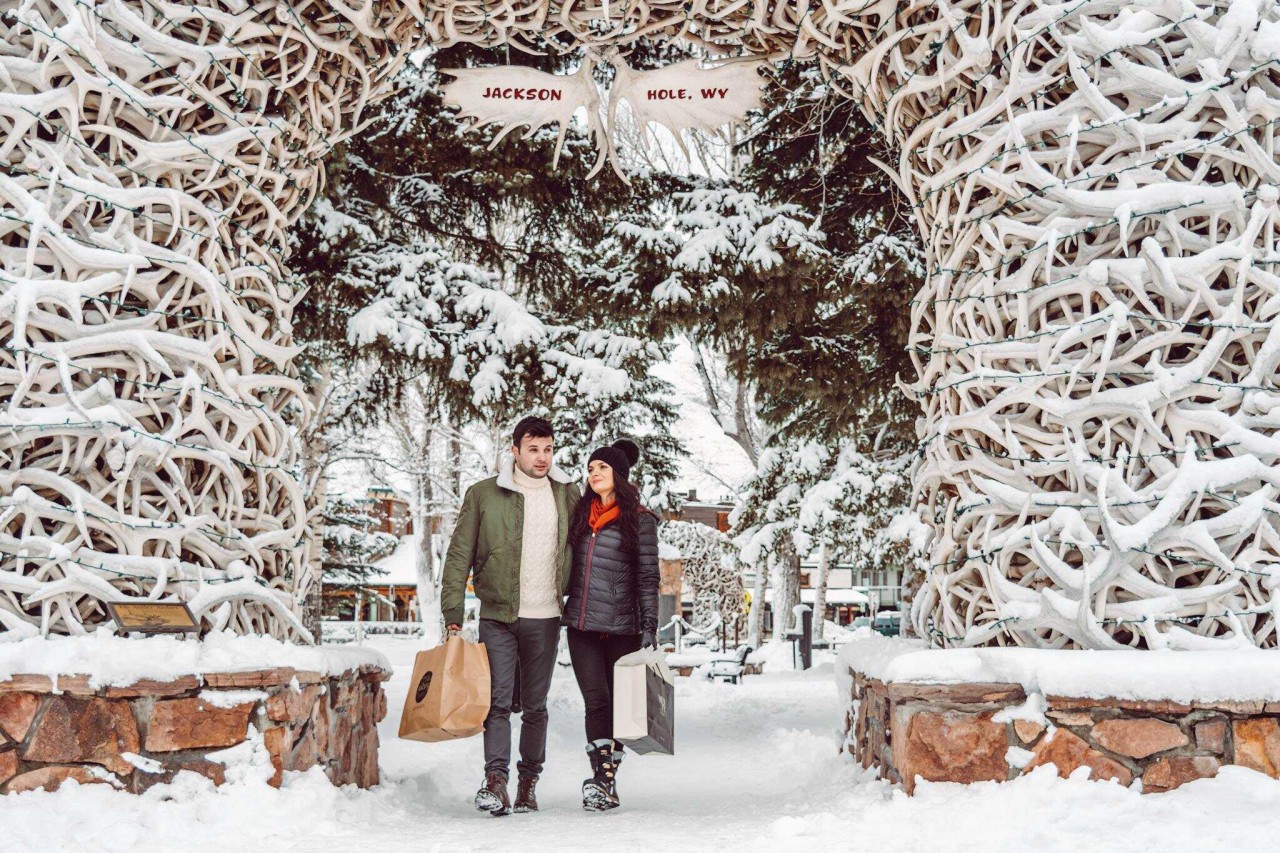 Photo: Only In Your State
Visit Jackson Hole, Wyoming for a nostalgic adventure into the heart of the American West. Originally called "Jackson's Hole" by the fur trappers and frontiersmen who traversed the steep pass in the early 1800s, the majestic beauty of the valley has since drawn cowboys, dude ranchers, mountaineers, skiers and even John D. Rockefeller whose large swathes of ranchland later became Grand Teton National Park.
Jackson Hole is flanked by the sweeping Teton and Gros Ventre mountain ranges, jagged peaks that offer powdery skiing in the winter and beautiful hiking in the summer. You can see dazzling wildlife along the Snake River, which meanders from its headwaters in nearby Yellowstone National Park through fields of grazing bison and elk. Luxury ski resorts have brought some glamour to the wild western town with top-notch hotels, elegant spas and world-class restaurants. Despite the influx of wealthy ski bunnies, Jackson is still the kind of place where you can wear your cowboy boots to even the fanciest restaurant. Check out this Jackson Hole travel guide for details on hotels, foodie hot spots and the best sightseeing.
For rubbing elbows with other skiers hit Teton Village. If you want to peruse western art galleries and check out the local watering holes (maybe see some cowboys!) be sure to go to Jackson Town Square. No Jackson Hole visit would be complete without a foray into the majestic wilderness, so don't miss these stunning natural sights, according to Travel + Leisure.
2. Beaver Creek, Colorado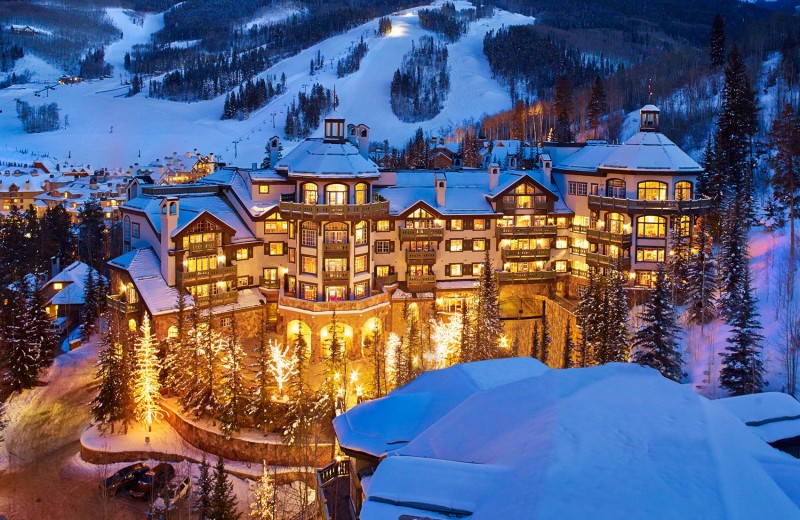 Photo: Resorts and Lodges
There is nothing better than Christmas in the mountains. Every family dreams of a beautiful white Christmas and there are many towns in Colorado that make for an incredible and memorable Christmas holiday vacation. Beaver Creek is an ideal location for a white Christmas with the family. With an average annual snowfall of 325 inches, a Christmas in this beautiful mountain destination will not disappoint.
When planning Christmas in Beaver Creek, there is a lot to do. With this time period being one of the most popular times for a winter vacation, making reservations in advance is very important. Beaver Creek offers lots of different lodging from five-star slope side accommodations to more rustic cabins and condos that allow guests to really experience the mountain lifestyle. When planning your Christmas vacation, get an idea of what you want to get out of it. If you are looking for a more all-inclusive experience where the slopes are just steps away, The Charter at Beaver Creek is a great choice. It is situated in the heart of the Beaver Creek Ski Resort and has all of the finest amenities right at your fingertips. There are also lots of great accommodations throughout the Avon area.
For those looking to enjoy the slopes on their Beaver Creek vacation, there is plenty of terrain to keep any level of snow sports enthusiast occupied. Beaver Creek Ski Resort offers 149 trails serviced by 25 lifts. There is truly something for everyone with lots of great beginner, intermediate, and advanced terrain. For those looking for wide open powder fields, check out the Larkspur Bowl and the Rose Bowl. The famous Vail Ski Resort is also just fifteen minutes down the road. Experience the well-known Back Bowls and Blue Sky Basin for a true big mountain skiing experience. Talk with an information specialist at the resort if you are not sure where to ski. They can guide you to the areas of the mountain that fit your ability level, according to Mountain Shutter.
3. Asheville, North Carolina
Photo: Explore Asheville
Asheville is a city in western North Carolina's Blue Ridge Mountains. It's known for a vibrant arts scene and historic architecture, including the dome-topped Basilica of Saint Lawrence. The vast 19th-century Biltmore estate displays artwork by masters like Renoir. The Downtown Art District is filled with galleries and museums, and in the nearby River Arts District, former factory buildings house artists' studios
If you are here for Christmas, don't miss the Biltmore Estate, the largest privately-owned home in the US.
The estate is always decked out in Christmas décor and features about 55 hand-decorated trees and 7,500 feet of fresh garland.
You can also explore Asheville by checking out the national gingerbread house competition or the Winter Lights at the North Carolina Arboretum.
People celebrate Christmas by going through art galleries, taking a ride on the Holly Jolly Christmas Trolley, and trying out beers at the mini-breweries.
Asheville has a mild temperature of about 30oF to 50oF so snowing is quite likely.
4. New York City, New York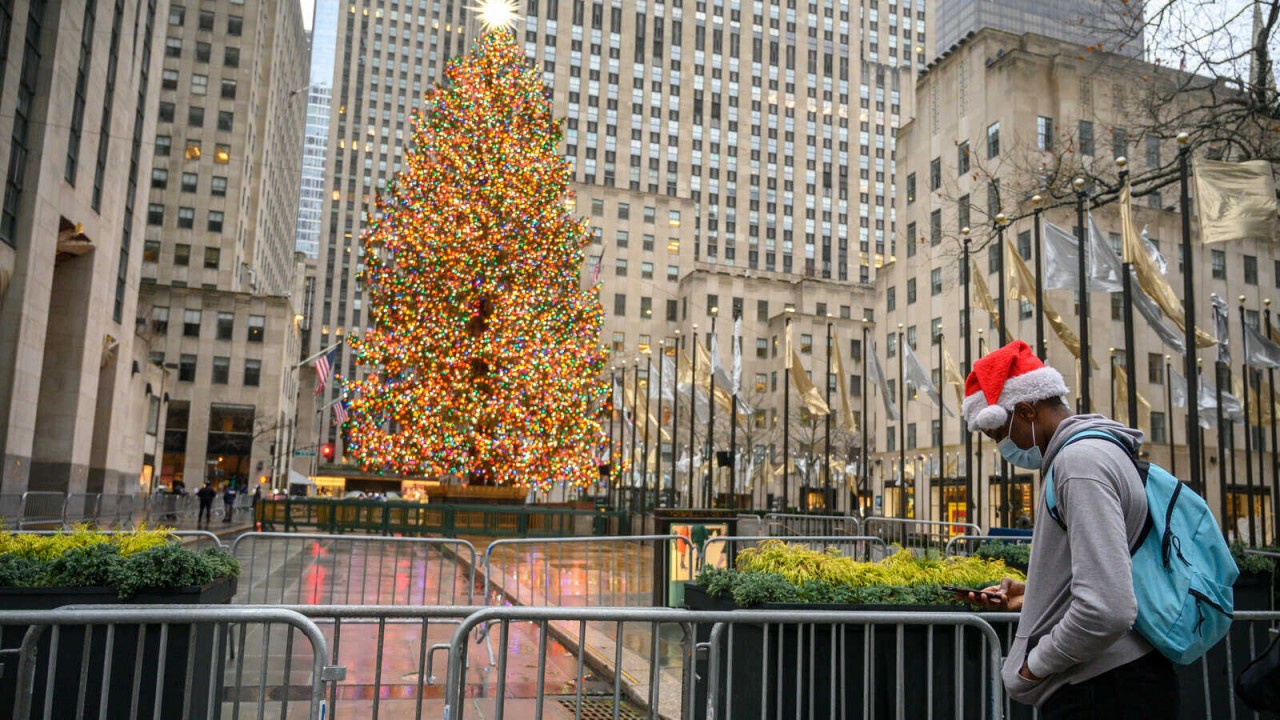 Photo: The New York Times
Cool, cosmopolitan, crowded, constantly evolving … the Big Apple blends big city splendor with small-town charm. Amid Gotham's iconic landmarks and towering skyscrapers, you'll experience a vibrant culture permeating each of the city's distinctive neighborhoods and boroughs. Follow trendsetters to the East Village and Brooklyn to check out indie boutiques, iconic bakeries and trendy coffee shops. Afterward, peruse the racks of the sleek shops lining Fifth Avenue, admire the cutting-edge art collections at the MoMA and the Met, catch a memorable show on Broadway or sit down for a meal at the latest "it" restaurant.
Movies and TV make New York City to be the quintessential place to spend your Christmas getaway. You can gaze at all the lights, ice skate at the Rockefeller Center or Central Park, see the Rockettes at Radio City Music Hall, or enjoy the laser light show at Grand Central Station. Also, don't forget to check out the Christmas villages and markets.
5. Highlands, North Carolina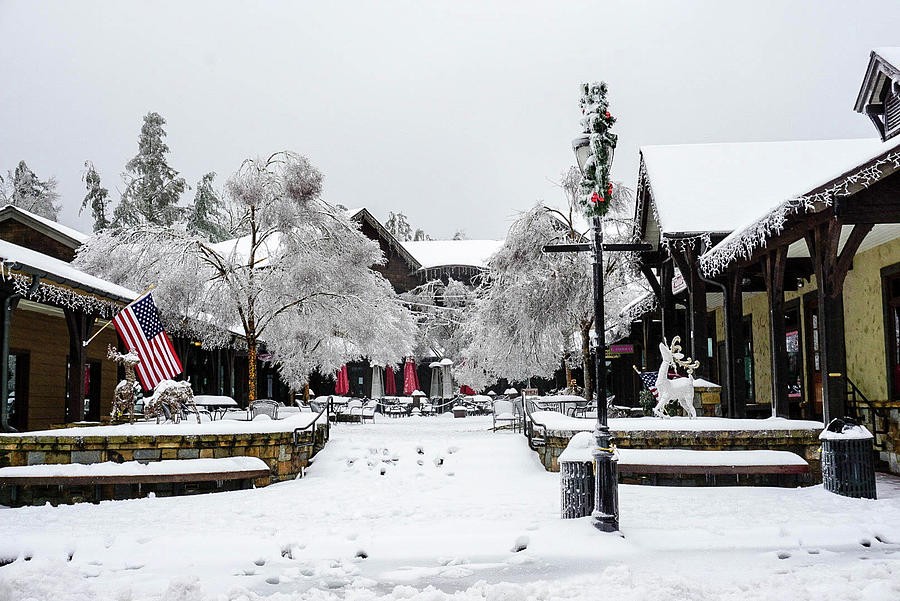 Photo: Pixels
Highlands has been a mountain respite for over a century, allowing our visitors to unwind while being treated to the finest amenities. Highlands is one of the highest towns east of the Mississippi River, with an elevation at 4,118 feet. It's also located in one of the few temperate rainforests in North America. While this mountain resort town along scenic drive Highway 64 only has a year-round population of 3,200, it swells to over 18,000 in the summer. It's located only ten miles from Cashiers.
In addition to a multitude of outdoor activities in the surrounding Nantahala National Forest, Highlands boasts exquisite restaurants, fabulous shopping and a great cultural arts scene. The "postcard" downtown offers plenty of art galleries, antique stores and upscale boutiques. Five of the restaurants have been awarded the coveted Wine Spectator Award of Excellence. In the middle of downtown Highlands is Old Edwards Inn and Spa, a resort consisting of the historic main building, a full-service European–style spa, Madison's Restaurant and Wine Garden.
If you're looking for a charming, small-town Christmas experience that feels like it's straight out of a Hallmark movie, head to Highlands, North Carolina, this holiday season. This picturesque town is located in the southern Appalachian Mountains, within the Nantahala National Forest, so it's the perfect place for a cozy escape.
6. Solvang, California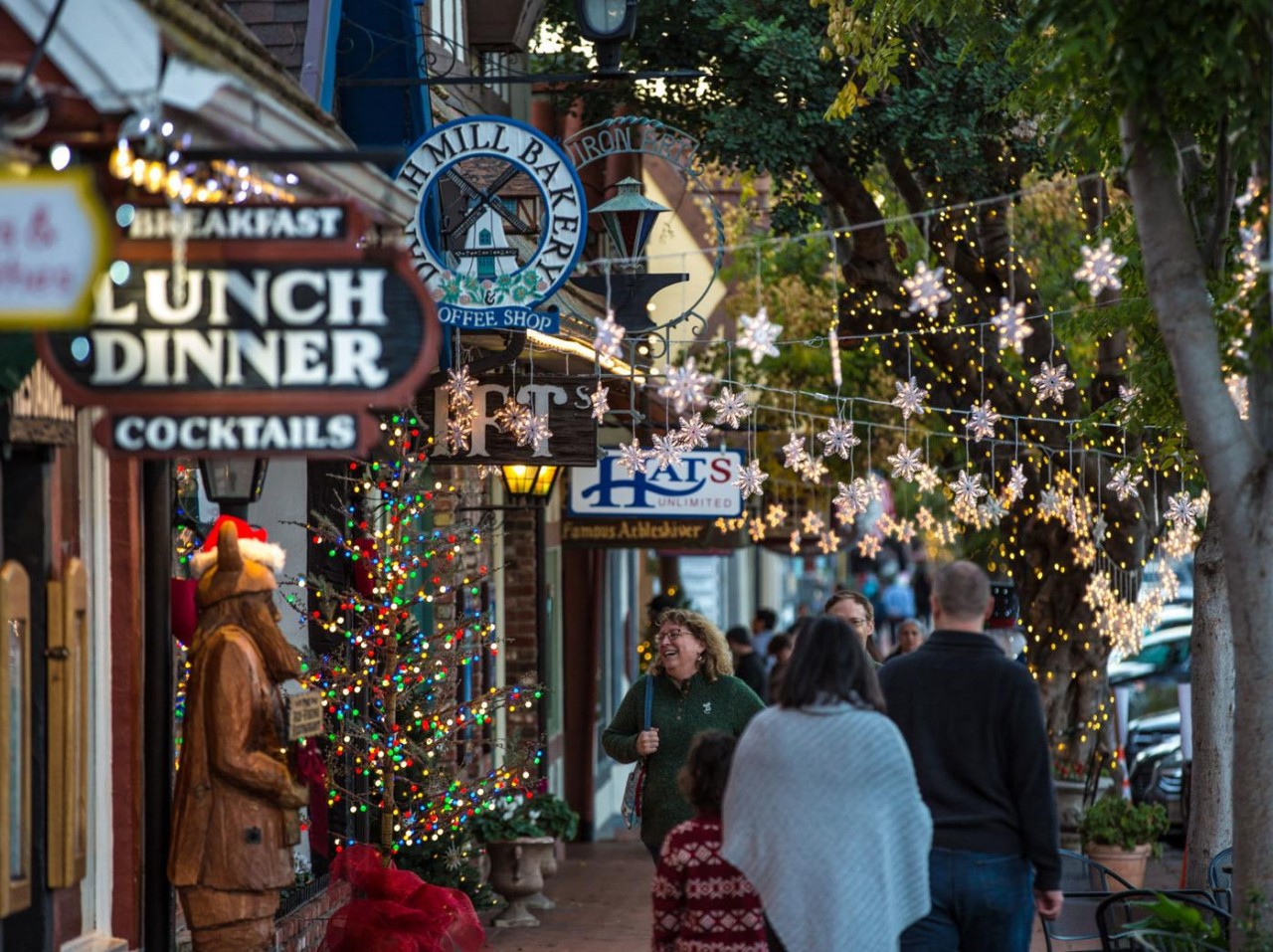 Photo: Santa Maria Times
Located in the Santa Ynez Valley of Central California, the city of Solvang celebrates its Danish culture and history. Started in 1911 by a community of Danish Americans, this small town is home to a variety of museums, bakeries, restaurants, shops, and wine-tasting rooms, making it the perfect place to spend a day. If you're willing to venture out a bit farther, you can explore local wineries, ride horses through the hills, or even relive your favorite scenes from the movie Sideways.
Solvang is located about 3 hours north of Los Angeles and 4.5 hours south of San Francisco. Many people opt to combine a trip to nearby Santa Barbara with a day in Solvang. Or you could spend a weekend exploring all that the Santa Ynez Valley has to offer. This area is definitely one of the hidden gems of California.
If you won't have a chance to wander the charming streets of London or Munich this winter, you can get that European feel here in the United States. Solvang is a small city in California's Santa Ynez Valley that was founded by a group of Danes in the early 1900s. They created this adorable Danish community, now known for its Danish businesses and European architecture. Solvang typically hosts Julefest each holiday season, complete with festive events and decor — check the website for updates about this year's celebrations. You can also choose to stay in one of the city's beautiful boutique hotels, like The Landsby or the Winston, according to Travel + Leisure.
7. North Pole, Alaska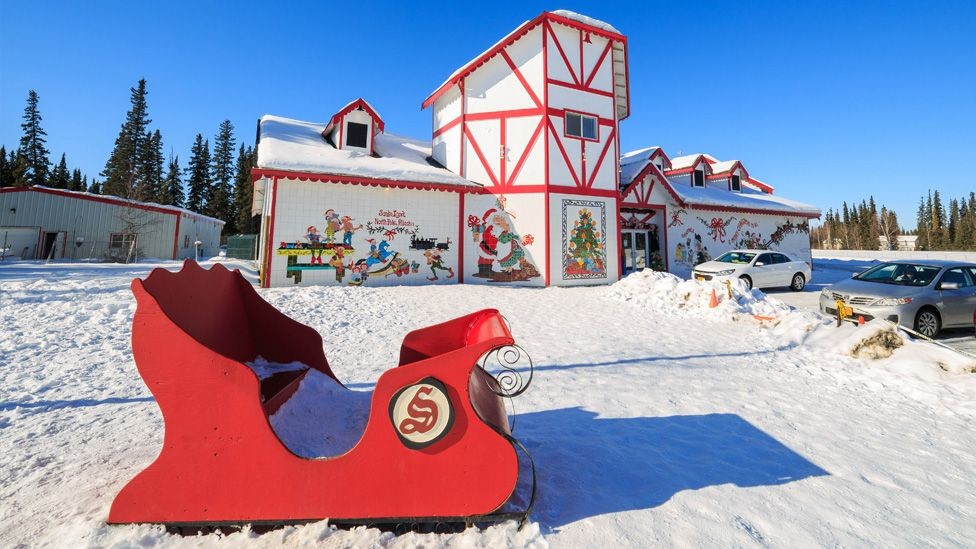 Photo: BBC
North Pole, Alaska, where "the spirit of Christmas lives year-round" is just a short 20-minute drive from Fairbanks. Drive along Santa Claus Lane and admire the streetlights decorated in candy cane motifs. Visit the Santa Claus House and browse holiday-inspired gifts for everyone on your list. The Santa Claus House is the "official" home of Santa Claus and welcomes thousands of people from all over the world. You can embrace the season with a charming letter from Santa to friends and family back home with an authentic North Pole postmark. Live reindeer and an opportunity for a photograph with Santa Claus at the festive Santa Claus House are available year-round.
Did you know you can spend Christmas at the North Pole without leaving the United States? Thousands of letters are sent to the Santa Claus House every year, and he even writes back. You may even be able to catch the Aurora Borealis!
Best Christmas Festivals In The World

Colorful lights, sparkling Christmas trees, dancing, drinking eggnogs, and eating traditional food, you can experience all of these activities in one of these famous Christmas ...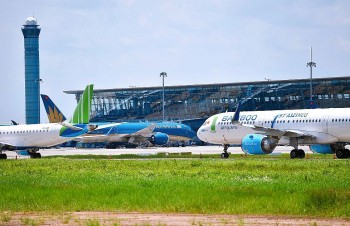 Economy
Vietnam Business & Weather Briefing (August 9): Vietnam's economic growth is expected to reach 7.5% in 2022, new securities accounts hit a near two-year low in July.