No Cellphone, No Wi-fi Signal: Life Inside America's Quietest Town
There is a strange small town in West Virginia, where every electronic device is banned, Wi-fi and cellphone signals are non-existent, people are enjoying a rare "no social media" peaceful life in modern society.
Green Bank is a census-designated place in Pocahontas County in West Virginia's Potomac Highlands inside the Allegheny Mountain Range. Green Bank is located along WV 28. Green Bank is home to the Green Bank Observatory and is also close to the Snowshoe Mountain ski resort. As of the 2010 census, its population was 143.
The community was named for a green riverbank near the original town site.
Green Bank - National Radio Quiet Zone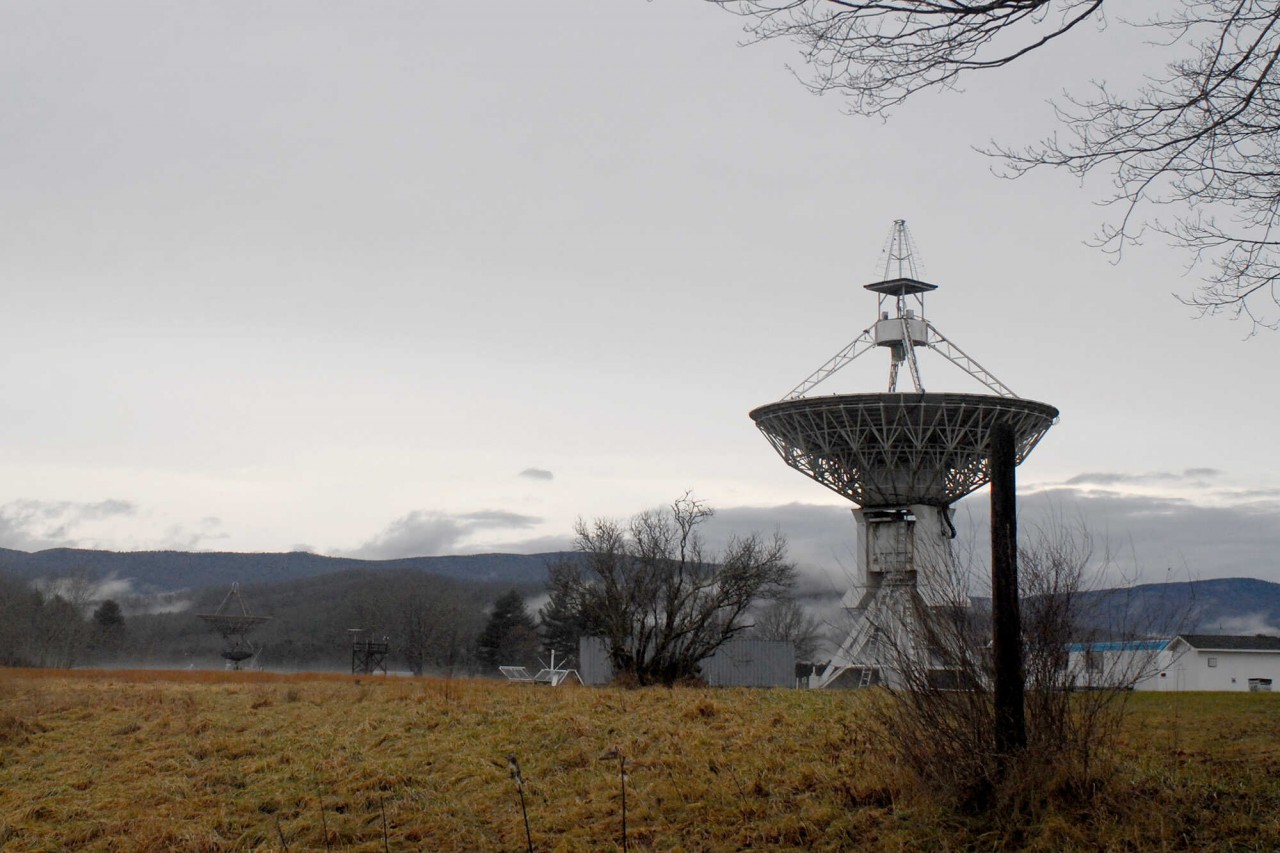 West Virginia's Green Bank Observatory boasts the largest steerable radio telescopes in the world — at a cost. Courtesy of Stephen Kurczy
Technology is constantly changing how we live and communicate. But in Green Bank, it is the presence of some of the most sophisticated technology on Earth that preserves this rural enclave, a throwback town to yesteryear.
This is where you come to get away from the United States. Here, instant connectivity is extinct. Even microwaves are frowned upon by the region's scientists.
It's not that people are backward or fearful of technology. Quite the opposite.
Tucked in the Allegheny Mountains, researchers are listening to exploding galaxies at the edge of the universe -- a signal that is so faint, it's about a billionth of a millionth of a watt.
An out-of-order payphone in Green Bank, W.Va. Photo: The New York Times
A cell phone emits about 3 watts and can swamp the sounds that are teaching astronomers how the Milky Way was formed and how it is still evolving. So, cell phone use is limited in the National Radio Quiet Zone, a 13,000-square mile area that limits radio frequency in the eastern half of West Virginia and parts of Virginia, stretching to the Maryland border.
The quiet zone gets drastically more restrictive the closer you get to Green Bank, home to the world's largest steerable radio telescope, the Robert C. Byrd Green Bank Telescope, operated by the National Radio Astronomy Observatory.
The main telescope weighs 17 million pounds, spans about 2 acres wide and stretches 485 feet into the air. Several smaller telescopes are sprinkled around it amid 2,700 acres of parkland. Leave your phone and digital camera behind.
The telescope can hear sounds from hundreds of millions of miles away and attracts some of the leading researchers in the world, according to CNN.
As an engineer for the National Radio Astronomy Observatory, Chuck Niday regularly roams the town searching for unauthorized signals. AFP via Getty Images
"What we have here is an amazing combination of a very rural atmosphere with extremely high technology," says Jay Lockman, the principal scientist of the Green Bank Telescope.
"If you want to hear quiet noises, you need to keep the noise down."
As Green Bank is located within the Quiet Zone, many people who believe they suffer from electromagnetic hypersensitivity are finding new homes within its borders. "Escape" from cellular radiation is the main attraction to Green Bank for these people. As of 2013, around 30 people had moved to Green Bank to escape the supposed effects of electromagnetic hypersensitivity.
The Quite Life At Green Bank
Green Bank and the surrounding towns — the total population in the area is around 8,000 people — may seem idyllic. But it's also definitely strange.
Because of the lack of cell phones, locals find creative ways to communicate with each other. Trents General Store in Arbovale, about a half-mile from the observatory, has two conveyor belts covered in sticky notes from shoppers who leave messages there for friends or family.
The Quiet Zone has also attracted people who aren't just looking for a simple life. Over the last few decades, there's been an influx in doomsday preppers and Neo-Nazis, who've come to escape the attention (and perceived dangers) of an increasingly digital, electrified world.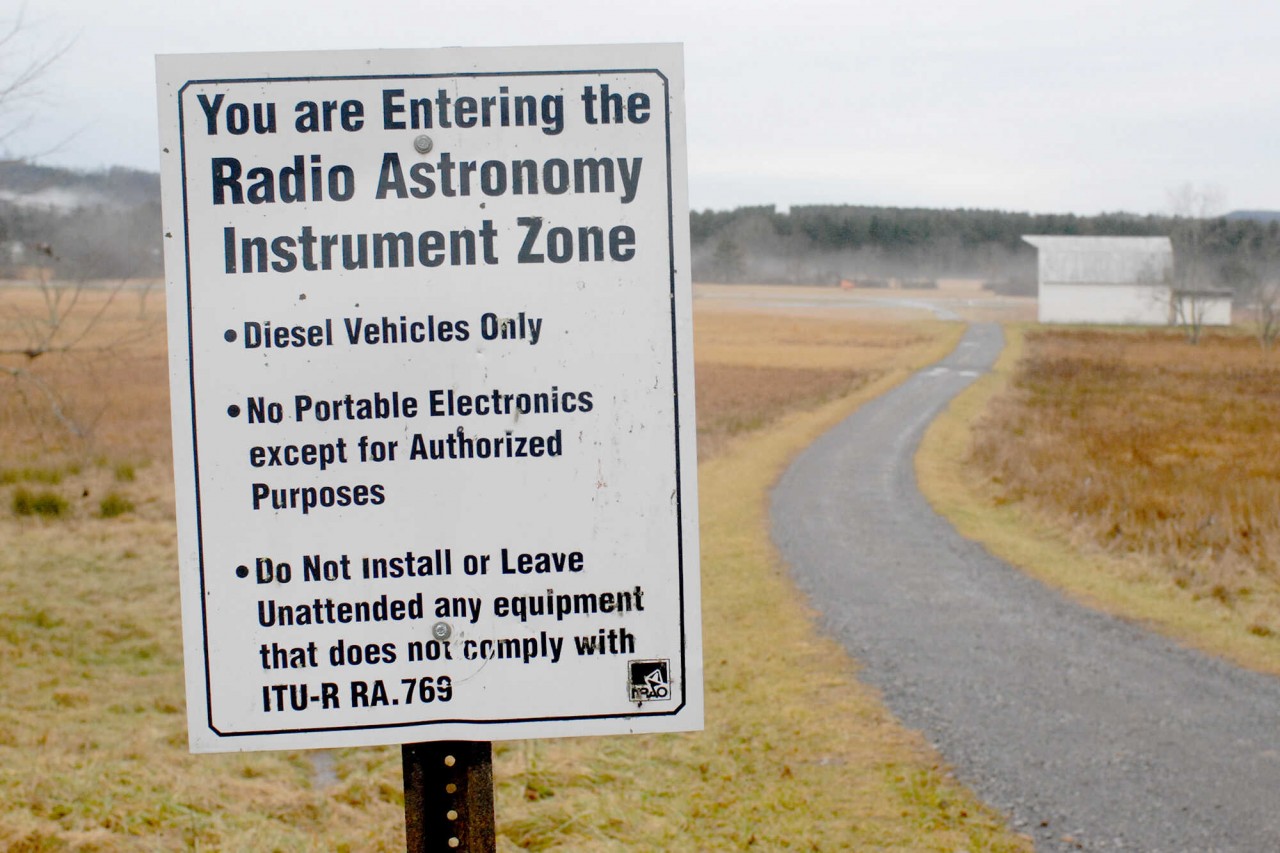 Courtesy of Stephen Kurczy
It's also become a refuge for so-called "electrosensitives," convinced that iPhones, refrigerators and microwaves are making them physically ill, despite no medical evidence that such a condition exists.
For almost a quarter-century, the Quiet Zone rules were enforced by Wesley Sizemore, a native West Virginian who wasn't afraid to knock on doors and tell people to unplug their microwaves or turn off their Wi-Fi routers.
Sizemore was so good at his job, he once tracked down the source of RFI (radio frequency interference) to a malfunctioning electric blanket. He confiscated the law-breaking blanket and the observatory paid for a replacement. Many locals enjoyed a visit from Sizemore, who also became a sort of free repairman, happy to fix a damaged electric fence or buzzing stereo radio.
Conspiracy theories run rampant among the locals. Some believe the telescopes are used as a front for CIA operations or a cover for missile silos. Others think the observatory could create thunderstorms on command, or suck radio waves out of the atmosphere, according to NY Post.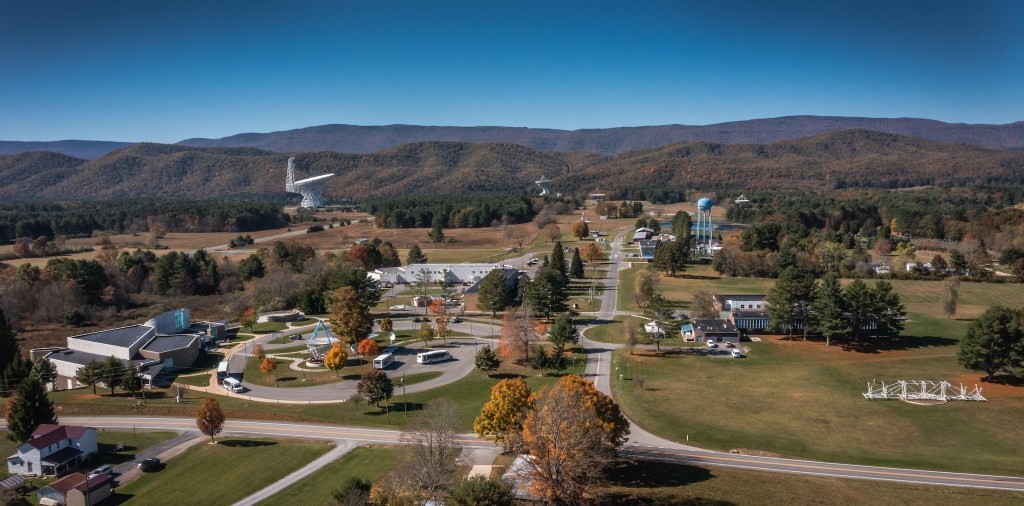 Photo: greenbankobservatory.org
Nearly 15 million Americans live in sparsely populated communities where there is no broadband internet service at all, a stark digital divide across America between those with access to uber-fast connections and those with none.
But in Green Bank, where the restrictions are mandatory, the quiet zone has in many ways created a time warp in the mountainous region. Phone booths loom near barns and stand guard on rural roads. Paper maps are still common. Here, people are less distracted by the technologies that have come to dominate 21st-century American life.
At a time when nearly 60 percent of American teens say they have been bullied or harassed online, and studies have found links between social media use and teen mental health problems, the digital limitations around Green Bank have created a unique kind of modern childhood, providing a glimpse into what it means to grow up without the constant buzz of texting and social media.
The quiet, too, has given young people here a greater appreciation for fostering in-real-life connections, the great outdoors, and personal privacy. Even teenagers who are able to use Wi-Fi at home — in the quiet zone but outside its 10-mile core — said they spend less time online than most people their ages, and those who have moved to the quiet zone said they have discovered a newfound sense of adventure, according to The New York Times.
It is this unlikely but charming and bemusing combination of disparate lifestyles that creates such a unique and lasting atmosphere in Green Bank, where scientists have gathered to listen for signs and signals from the cosmos–and possibly from other worlds–and a small section of the public has gathered to get away from ours.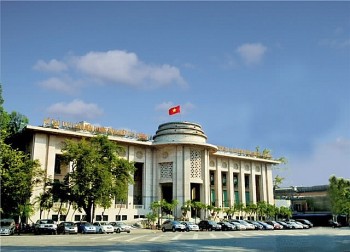 National
The State Bank of Vietnam (SBV) has used the bill issue channel again to net withdraw money out of the banking system for the first time since June 2020.