Best Thanksgiving Movies To Watch On Netflix in 2021
Thanksgiving is just around the corner, and nothing is better than spending time with your family, drinking hot cocoa, and watching some heart-warming Netflix movies together.
Thanksgiving is a special event of the year and a great time to spend with your family. A hearty meal, gifts, hugs, and love are all you need, but watching a movie together is also a lovely idea to strengthen your bond with other members. Netflix is an awesome go-to choice when it comes to movies and shows for this special season, and the list below contains the best Thanksgiving movies that this site can offer.
1. The Willoughbys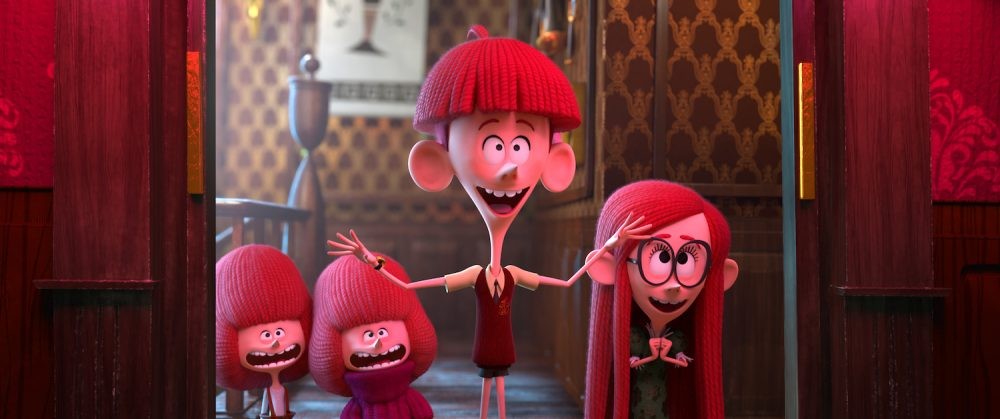 Photo: Netflix
Imdb score: 6.4/10
Throughout history, the Willoughby name has been attached to heroic, intelligent, groundbreaking figures, a tradition that has come to an abrupt end with the latest descendent: a selfish, stupid man and his equally wretched wife. Despite hating children, they end up producing four of them who grow up with a constant reminder of how unwanted and unloved they are. Through an unusual set of circumstances involving an abandoned baby and a candy factory, the kids concoct a plan: they will orphan themselves in order to find a better life.
Their latest animated offering, pre-summer caper The Willoughbys, is not exactly Oscar bait but it's further proof that Netflix is making a hefty investment in its animated content with a film as robustly made as to any studio-funded theatrical release. It's a mixed bag of tricks but there's enough energy and left-field imagination here to make it a not completely fruitless option for parents forced to rewatch it on a loop over the coming weeks. Like reigning lockdown family favorite Trolls: World Tour, it's a story told at high speed, an adventure that recalls everything from The Addams Family to Home Alone to A Series of Unfortunate Events to The Royal Tenenbaums, skating past so many familiar touch points while struggling to fully develop its own identity, according to The Guardian.
2. Always Be My Maybe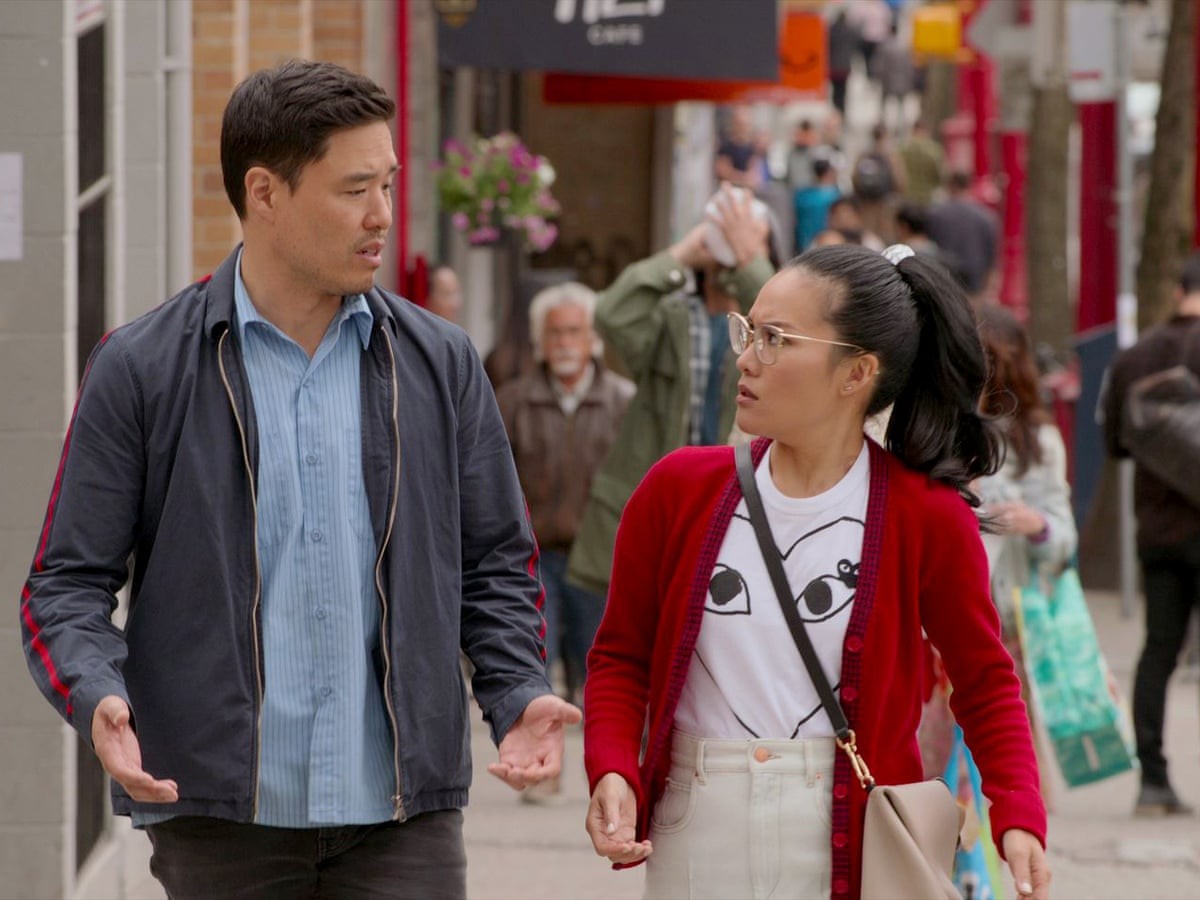 Photo: Netflix
Imdb score: 6.8/10
Society, and relentless commercial campaigns, constantly bombard women with messages about matrimony: Score a big, sparkly diamond. Obsess over a fancy white dress. And definitely marry your best friend. That latter cliché has been espoused by countless Hollywood comedies, from "My Best Friend's Wedding" to "Made of Honor," where one party resorts to outlandish shenanigans to win over the more reluctant party. Refreshingly, director Nahnatchka Khan's "Always Be My Maybe" presents a less lopsided — and by extension, more natural — situation in which two estranged childhood friends attempt to reignite their teen romance. The positive influence of "When Harry Met Sally" is noticeable in the undercurrents, but Netflix's modern-minded romantic comedy has its own unique identity, savoring aspects of Asian-American culture and treating both protagonists as equal partners, according to Variety.
Sasha Tran (Miya Chech) and Marcus Kim (Emerson Min) become childhood best friends in San Francisco, forming a connection over their love of food and family — specifically Marcus'. Latchkey kid Sasha spends most of her free time in Marcus' home, cooking with his mom Judy (Susan Park) and bonding with his father Harry (James Saito). As teens, the duo continues to spend time together, taking cable car rides through the city, making cheesy mementos, and fishing off the pier. But when Marcus' mother suddenly dies, and the pair (now played by Ali Wong and Randall Park) give in to their urges in the back seat of his smelly, beat-up Corolla, their amorous feelings quickly turn awkward. It causes a rift in their relationship — one that can only be mended by time spent apart.
3. Hugo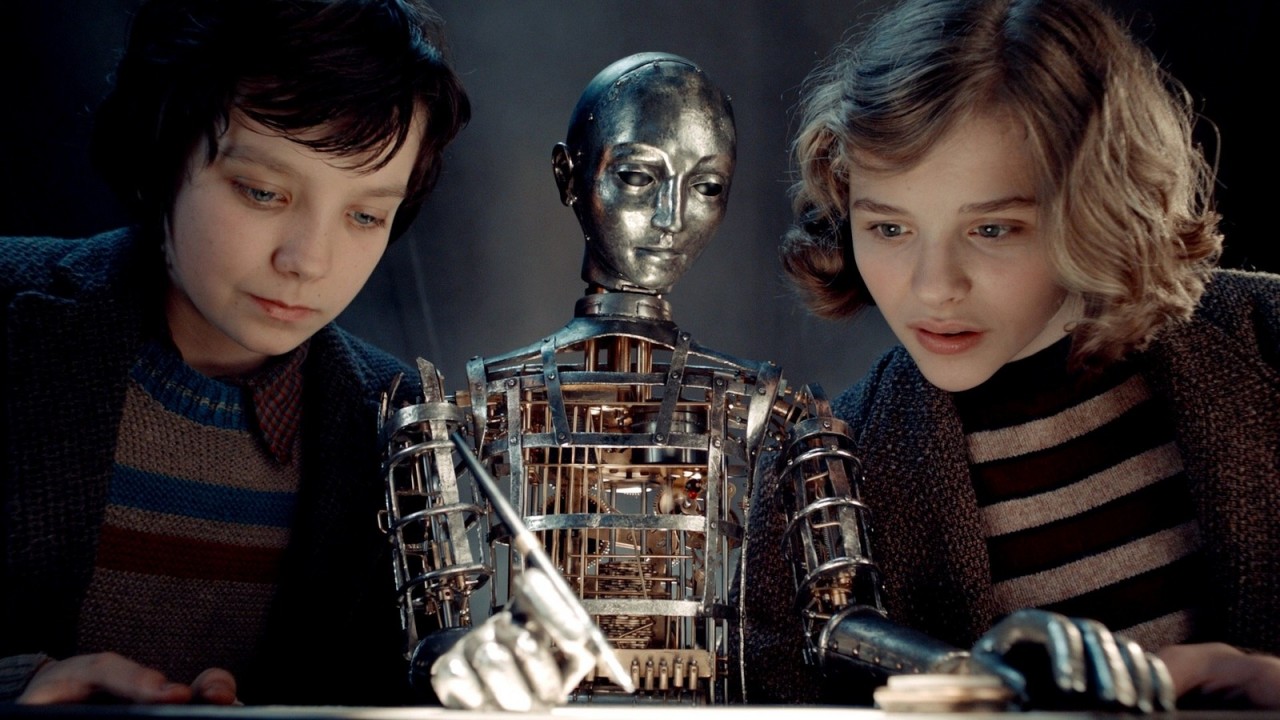 Photo: Netflix
Imdb score: 7.5/10
A passionate brief for film preservation wrapped in a fanciful tale of childhood intrigue and adventure, Hugo dazzlingly conjoins the earliest days of cinema with the very latest big-screen technology. At once Martin Scorsese's least characteristic film and his most deeply felt, this opulent adaptation of Brian Selznick's extensively illustrated novel is ostensibly a children's and family film, albeit one that will play best to sophisticated kids and culturally inclined adults. Paramount has no choice but to go for broke by selling this most ingenious of 3D movies to the widest possible public, hoping that critical acclaim and novelty value will pique the curiosity of all audiences. All the same, it remains something of a tricky proposition commercially, according to Hollywood Reporter.
The richness of detail and evident care that has been extended to all aspects of the production are of a sort possible only when a top director has a free hand to do everything he or she feels is necessary to entirely fulfill a project's ambitions. As has been seen all too many times, this sort of carte blanche has its pitfalls in indulgence, extravagance and waste. In this case, however, the obvious expenditures of time, care and money would seem to have been devoted to matters directly connected to Scorsese's overriding obsessions with film — the particulars of its creation, manner of presentation, the nature of the people who make it, its importance to the inner lives of those who love it and preservation both of film itself and the reputations of its practitioners.
4. Klaus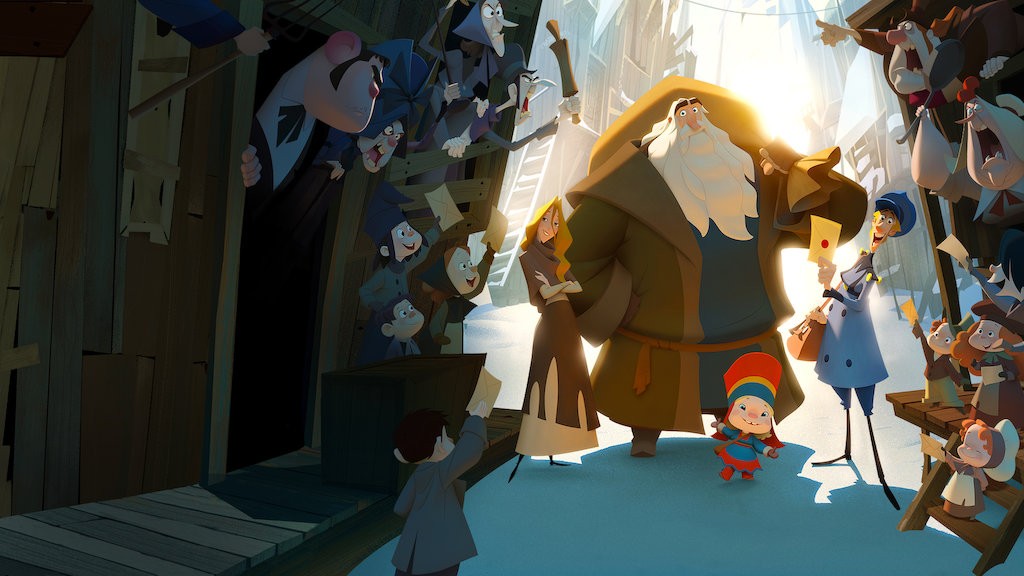 Photo: Netflix
Imdb score: 8.2/10
Klaus is a 2019 English-language Spanish animated Christmas film written and directed by Sergio Pablos in his directorial debut, produced by his company Sergio Pablos Animation Studios and distributed by Netflix. Co-written by Zach Lewis and Jim Mahoney, and co-directed by Carlos Martinez Lopez, the traditionally animated film stars the voices of Jason Schwartzman, J. K. Simmons, Rashida Jones, Will Sasso, Neda Margrethe Labba, Sergio Pablos, Norm Macdonald (in his final film role), and Joan Cusack. Serving as an alternate origin story of Santa Claus independent from the historical take of Saint Nicholas of Myra and using a fictional 19th-century setting, the plot revolves around a postman stationed in an island town to the Far North who befriends a reclusive toymaker (Klaus).
Klaus was released on 8 November 2019 and received positive reviews for its animation, story, and vocal performances. It won seven awards at the 47th Annie Awards, including Best Animated Feature, and also won Best Animated Film at the 73rd British Academy Film Awards. The film was also nominated at the 92nd Academy Awards for Best Animated Feature, making it the first animated film from Netflix to be nominated for an Academy Award, as well as the first animated film from a streaming service to be nominated, alongside I Lost My Body, but lost to Toy Story 4.
5. Home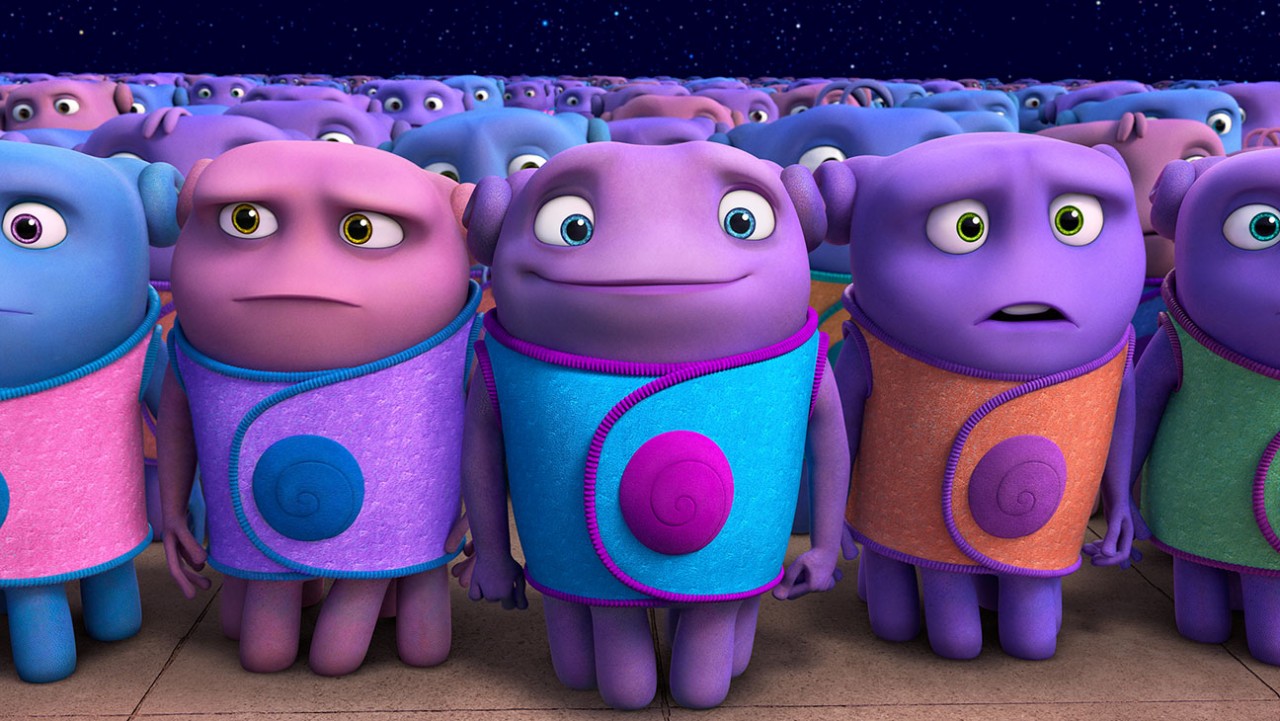 Photo: Netflix
Imdb score: 6.6/10
Home is a 2015 American computer-animated science-fiction comedy film produced by DreamWorks Animation and distributed by 20th Century Fox. Loosely based on Adam Rex's 2007 children's book The True Meaning of Smekday, the film was directed by Tim Johnson (His first film without a co-director), from a screenplay by Tom J. Astle and Matt Ember, and stars the voices of Jim Parsons, Rihanna, Steve Martin, Jennifer Lopez, and Matt Jones. The story takes place on the near-future planet Earth, where an alien race called Boov are invading the planet. However, a feisty human girl named Gratuity "Tip" Tucci and her fat cat named "Pig" manages to avoid capture, and go on the run with Oh, a fugitive Boov, and together, the three form an unlikely friendship whilst searching for Tip's mother and avoiding capture from the Boov.
The film was released in theaters on March 27, 2015. Home was promoted with the release of a four-minute short film titled Almost Home, which was shown in theaters before DreamWorks Animation's Mr. Peabody & Sherman and Blue Sky Studios' Rio 2 in 2014. It premiered at the Boulder International Film Festival on March 7, 2015. Besides lending her voice to the film, Rihanna also created a concept album of the same name. The soundtrack also includes guest vocals from Jennifer Lopez, among others, and was supported by two singles, "Towards the Sun" and "Feel the Light". Home received mixed reviews from critics and grossed $386 million worldwide.
A Netflix original series was released on July 29, 2016, that takes place after the events of the film. It uses hand-drawn animation and none of the original cast (except Jones) reprised their roles.
6. The Christmas Chronicles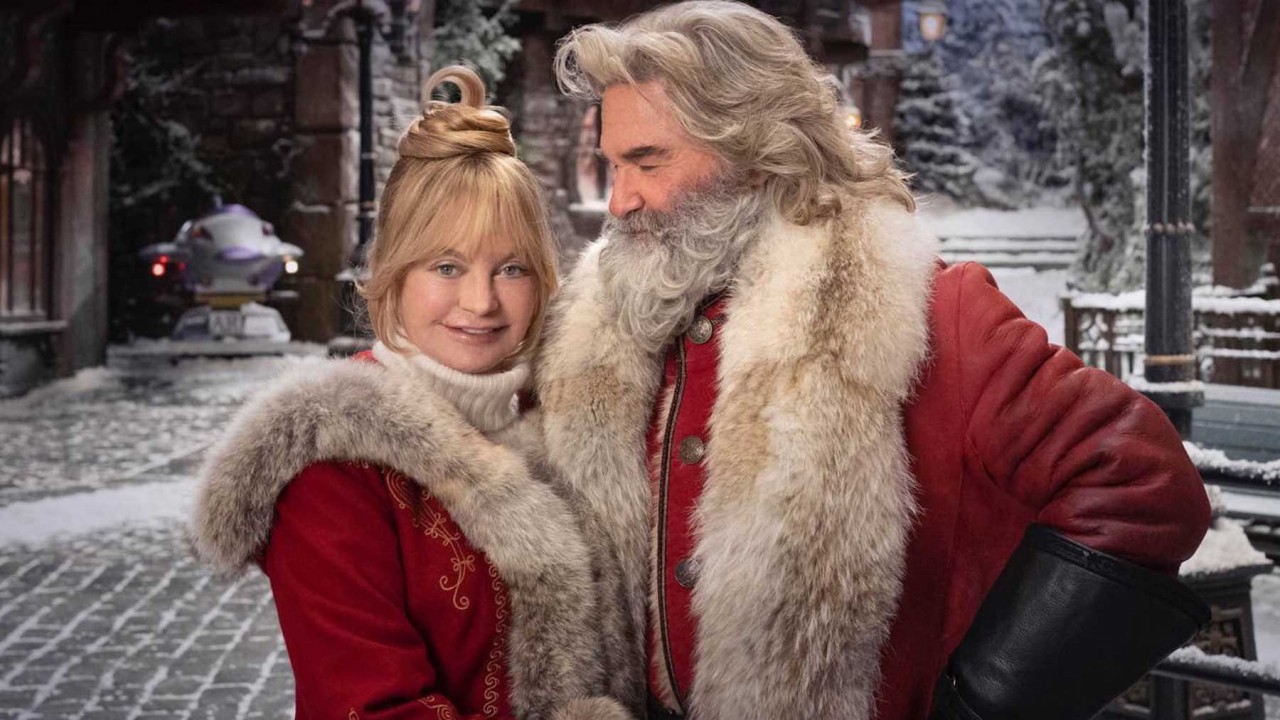 Photo: Netflix
Imdb score: 7/10
Christmas Eve, 2018, and fractious siblings Teddy (Judah Lewis) and Kate (Darby Camp) are struggling to feel the Christmas spirit. After hatching a plot to catch Santa (Kurt Russell) on camera, they not only discover that he's real but they stow away on his sleigh and cause it to crash in the streets of Chicago. With only hours before morning, they need to help Santa save Christmas.
As the director of Home Alone and the writer of Gremlins, Chris Columbus is well-versed in portraying things going entertainingly wrong at Christmas. And while he only has a producer credit on The Christmas Chronicles (Angry Birds' Clay Kaytis directs Matt Liebermann's script), his candy-cane-sticky fingerprints are all over this Netflix production, according to Empire.
The story starts with kids being left home alone on Christmas Eve (their firefighter dad is dead and their nurse mom has to pull an emergency shift), while Santa's CG elves are fuzzy, squeaky, and distinctly Mogwai-ish. But the Columbus joint this most resembles is the 1987 debut Adventures In Babysitting. Both films involve kids set loose on the night-time streets of Chicago, dealing with a domino effect of little disasters and racing against time to get home. Although to be fair, Adventures… didn't feature flying reindeer, or Kurt Russell turning into sparkly dust and whooshing down chimneys.
7. My Fair Lady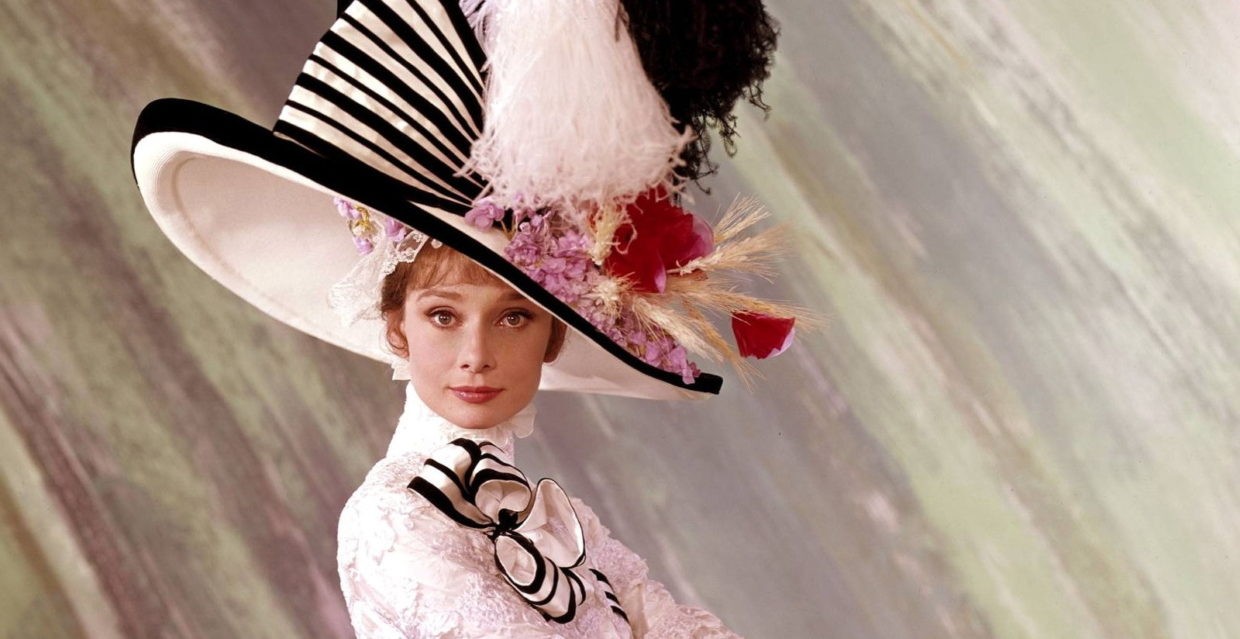 Photo: Netflix
Imdb score: 7.8/10
The great long run stage musical made by Lerner & Loewe and Herman Levin) out of the wit of Bernard Shaw's old play, "Pygmalion," has now been transformed into a stunningly effective screen entertainment. "My Fair Lady" in Technicolor and Super Panavision 70 must clean up for Warners. It has riches of story, humor, acting and production values far beyond the average big picture. It is Hollywood at its best, Jack L. Warner's career capstone and a film that will go on without now-foreseeable limits of a playoff in reserved seat policy and world rentals.
Care and planning shine in every detail and thus cast a glow around the name of director George Cukor. Of course, the original staging genius of Moss Hart cannot be overlooked as a blueprint for success. But like all great films "My Fair Lady" represents a team of talents. The delicate task of proper apportionment of credits will draw different answers but this reviewer would rate Rex Harrison's performance and Cecil Beaton's design of costumes, scenery, and production as the two powerhouse contributions. Which, of course, in no way neglects appreciation of the master eye behind the camera, to wit, Harry Stradling, according to Variety.
This is a man-bullies-girl plot with story novelty. An unorthodox musical without a kiss, the audience travels to total involvement with characters and situations on the rails of sharp dialog and business. The deft segues of dialog into lyrics are superb; especially in the case of Harrison. One can only guess the preparation and takes necessary to get the effect. Technical maps and paraphernalia incidents to Higgins scientific work in phonetics have been given much attention. It enhances the verbal obsessions of the Harrison role upon which all is based.
8. The Dig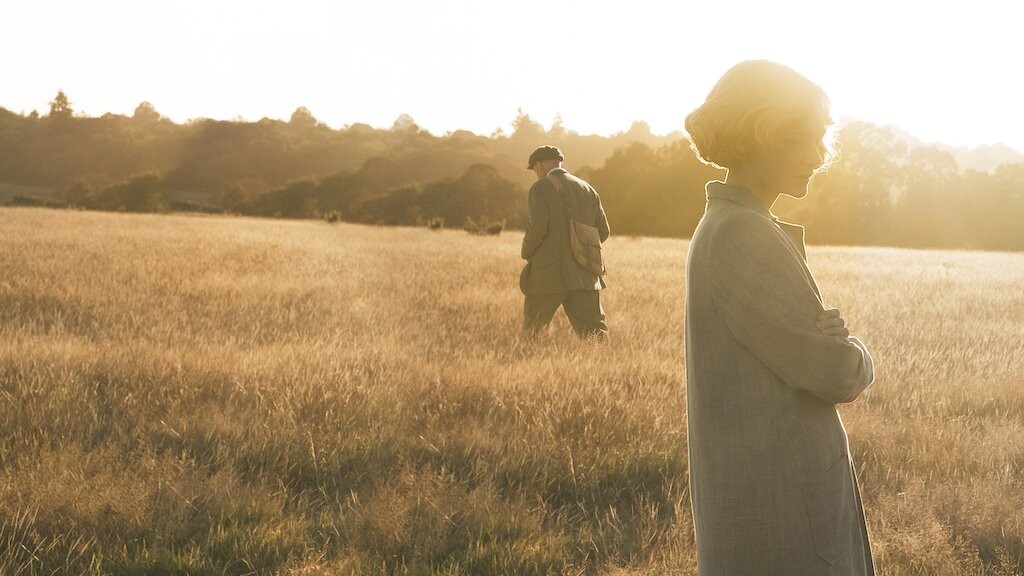 Photo: Netflix
Imdb score: 7/10
The Dig is actually not a very earthy film, though there is intelligence and sensitivity and a good deal of English restraint and English charm, thoroughly embodied by the fine leading performers Carey Mulligan and Ralph Fiennes. But the passions mostly stay buried, and the movie is disconcertingly structured in such a way that we are first asked to invest in these two intriguingly complex personalities, but then – just when their emotions might get disinterred – the focus shifts to a younger pair with more obvious romantic potential, played by Johnny Flynn and Lily James. Mulligan and Fiennes look like two characters who have been written out of their own soap opera. This doesn't stop The Dig from being engaging, and with a beautiful sense of the landscape, according to The Guardian.
It is based on the true story of the sensational Sutton Hoo excavation in Suffolk on the eve of the second world war; an Anglo-Saxon burial ship was found by the self-taught working-class archaeologist Basil Brown, whose historic discovery the academic establishment instantly tried to appropriate, without credit. He had been hired by the local landowner and widow Edith Pretty, who had long nursed an instinct that there was something in the "mounds" on her property. The movie is vigorously adapted by screenwriter Moira Buffini from the 2007 novel by journalist and author John Preston – whose aunt Margaret Piggott was involved in the dig.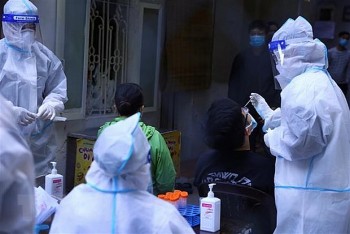 Focus
Vietnam's Covid-19 death toll is now 26,483, or 2 percent of total cases. More than 7,000 coronavirus patients nationwide are in serious condition, with 741 requiring invasive ventilation and 20 on life support.