Biden's Inauguration: Google, Microsoft among corporate donors
Google and Microsoft are among the more than 960 organizations and individuals that have donated more than $200 for President-elect Joe Biden's inauguration.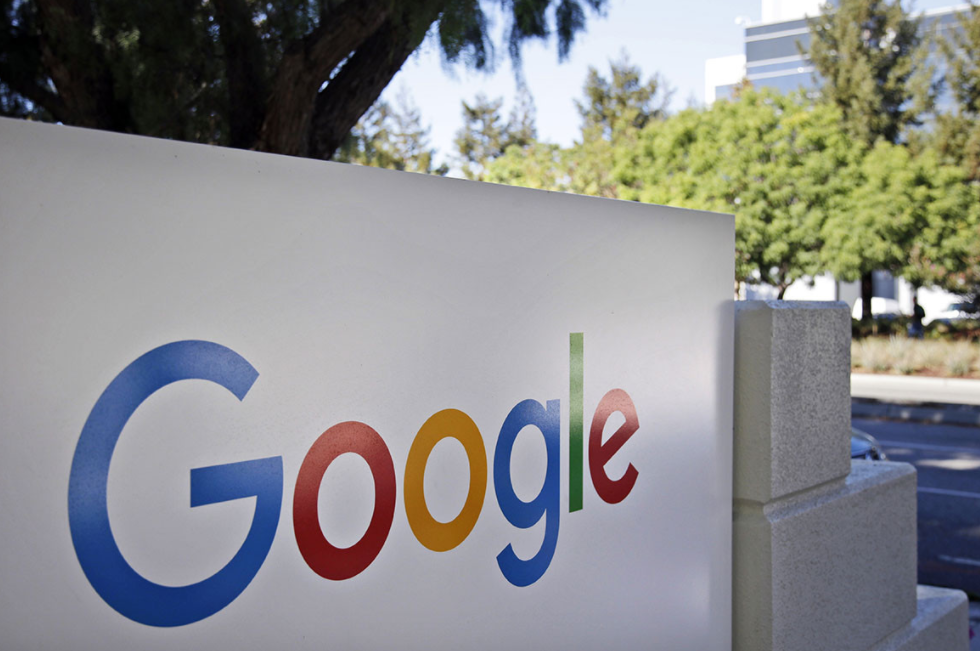 Signage outside Google headquarters in Mountain View, California. (Photo: AP)
Biden's Inauguration list of donors revealed
The Biden Inaugural Committee on Saturday released its list of donors, which included Google, Microsoft, Boeing, and several other major corporations. The list contains all contributors who donated more than $200 to President-elect Joe Biden's Jan. 20 inauguration ceremony and related activities. The committee did not disclose the amount of any of the contributions, but it will have to within 90 days after Inauguration Day, according to FEC guidance.
Notable donors on the list include tech companies Google, Microsoft, and Qualcomm; internet service providers Verizon and Comcast; aerospace giant Boeing; labor union IBEW; health insurance company Anthem, Inc.; and medical technology company Masimo Corporation.
Notable individuals who gave include former Senator Barbara Boxer of California and singer Barbra Streisand. For individuals, the inaugural committee only provided the state where individuals live. It will have to report detailed information on donors' employers and addresses to the Federal Election Commission on April 15, according to Mint.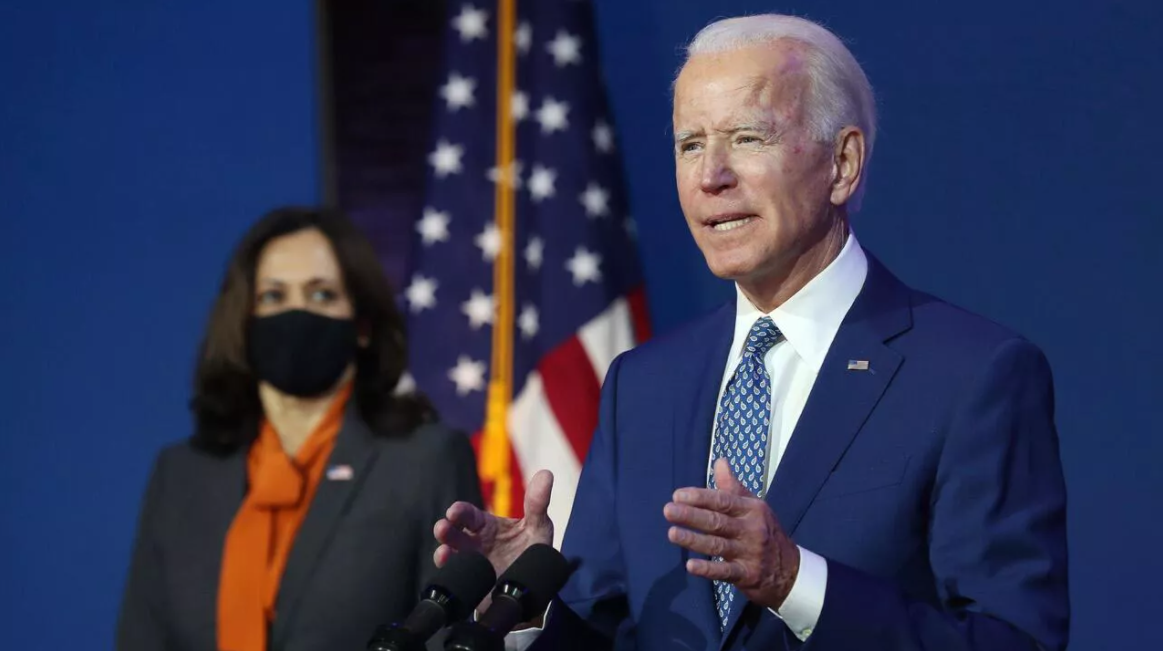 Biden and Vice President-elect Kamala Harris had asked Americans to stay home on Jan. 20 and mark his inauguration virtually. (Photo: CNET)
Unusual inauguration amid fear of COVID and security
Presidential inaugurations - and the swirl of festivities that surround them - usually offer prime schmoozing opportunities: Lobbyists attempt to woo incoming administration officials at VIP-only luncheons; big campaign donors score coveted tickets for the swearing-in ceremonies, and corporate executives mingle with Washington powerbrokers at private receptions. But not this year. With the coronavirus pandemic raging around the country, President-elect Joe Biden and congressional inauguration planners have closed much of the traditional avenues for access.
Left out of this year's festivities is the post-inaugural parade that usually draws throngs to Pennsylvania Avenue to see the newly installed chief executive and an array of high school marching bands, veterans' groups, and others celebrate the transfer of power. It will be replaced by a televised virtual parade showcasing performances from around the country. Gone, too, are the formal balls. President Donald Trump and first lady Melania Trump attended three in 2017 after he took the oath of office, according to CNN.
The inaugural committee last month urged Americans to stay home for Biden's swearing-in. But Biden and Vice President-elect Kamala Harris are still expected to take their oaths at the traditional inauguration site — the U.S. Capitol. With this week's violent unrest at the Capitol, where a pro-Trump mob incited a deadly riot, the Biden Inaugural Committee said Thursday it is reassessing security for the event, but didn't suggest any plans to overhaul the event altogether, Politico cited.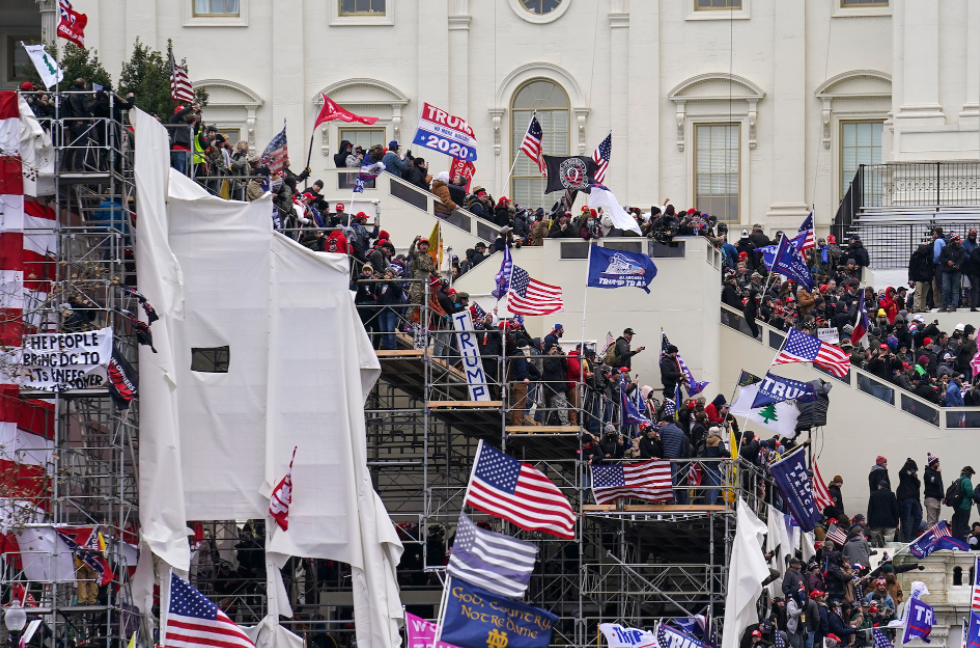 Pro-Trump insurrectionists gather outside the Capitol, Wednesday, Jan. 6, 2021, in Washington. (Photo: AP)
Biden's Inauguration: When will it take place?
Inauguration Day occurs every four years on January 20 (or January 21 if January 20 falls on a Sunday) at the U.S. Capitol building in Washington, DC. Each elected US president's term starts at noon on that day, according to the 20th Amendment to the Constitution. Biden's inauguration will take place Wednesday, Jan. 20, on the west front of the US Capitol in Washington, DC.
After consulting with public health officials, the Presidential Inaugural Committee said it would not hold the traditional mass gathering on the National Mall. Biden and Vice President-elect Kamala Harris had asked Americans to stay home on Jan. 20 and mark his inauguration virtually.
Former presidents Obama, Bush, and Clinton are also expected to attend the inauguration, while in his last message before Twitter banned Trump, he said he would not be attending. Vice President Mike Pence will break with the president and attend, however, two people familiar with his plans said.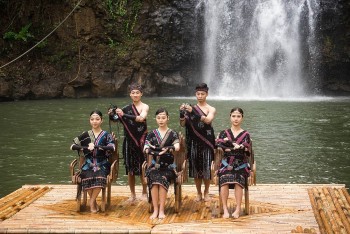 Travel
Many passengers applaud the creativity of the flight instruction video that Vietnam Airlines has recently introduced on their flights. This video not only creatively conveys the message of flight safety but also helps to spread globally the unique, indigenous cultural values ​​of the country and people of Vietnam.