Blooming flowers catch your sense of delight in Vietnam
Enjoying a hidden charmed in area of Mekong Delta, covering with colorful shades of periwinkle blossoms are all you can adore in An Giang province.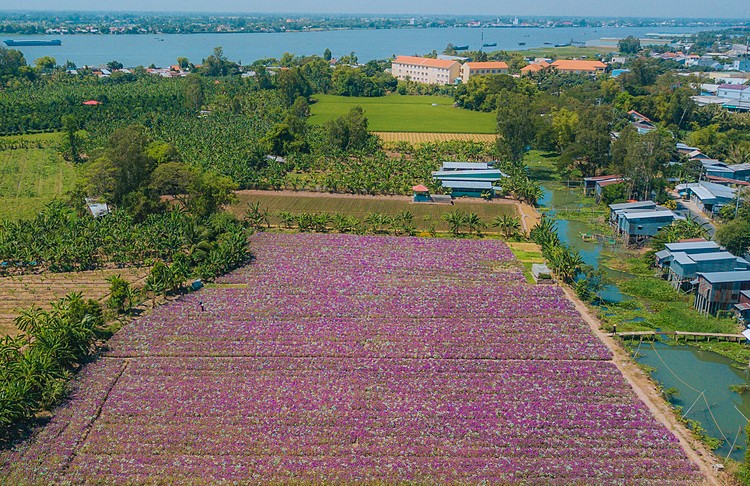 Fields of periwinkle blossoms next to rice paddies in Phu Tan District. (Photo: Vnexpress)
This place is near the Hau River, a branch of the Mekong River. Water to irrigate the fields is drawn from a canal nearby.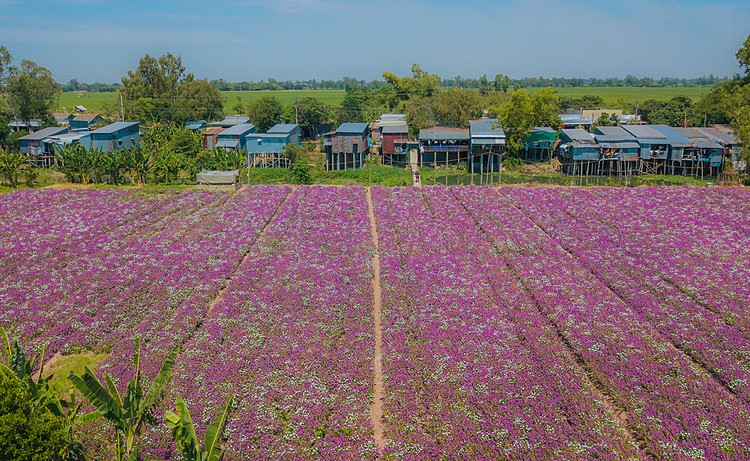 Charming scenery of the periwinkle flowers (Photo: Vnexpress)
Periwinkle flowers are often grown as ornamental or used to make herbal medicines to support the treatment of blood pressure and diabetes.
Some local residents donate their land for growing this flower with the purpose of curing the disease. In recent years, it has become a popular check-in destination for visitors.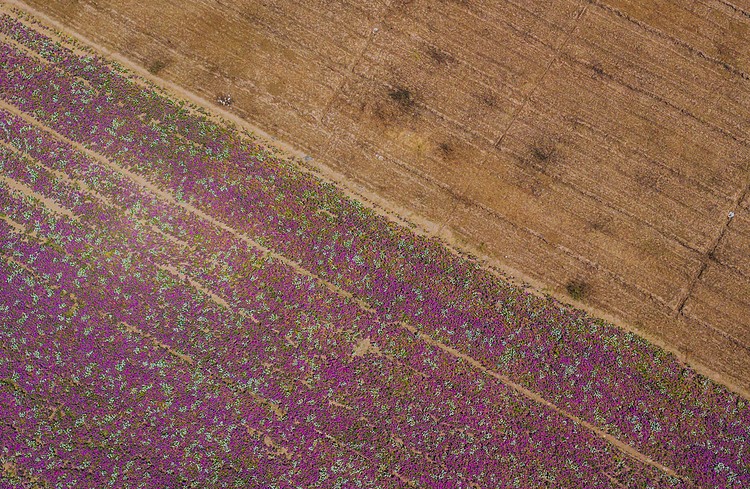 Landscape from above. (Photo: Vnexpress)
From the Lunar New Year holiday, or Tet, until the end of the third lunar month is the ideal time to visit An Giang, around 220 kilometers from Ho Chi Minh City, to admire the periwinkle flowers.
An Giang is also home to the Ba Chua Xu Lady Temple, one of the most famous spiritual sites in southern Vietnam, and Tra Su Mangrove Forest. The forest with its extensive waterways has become an exotic place to visit, especially during the flood season from September to November.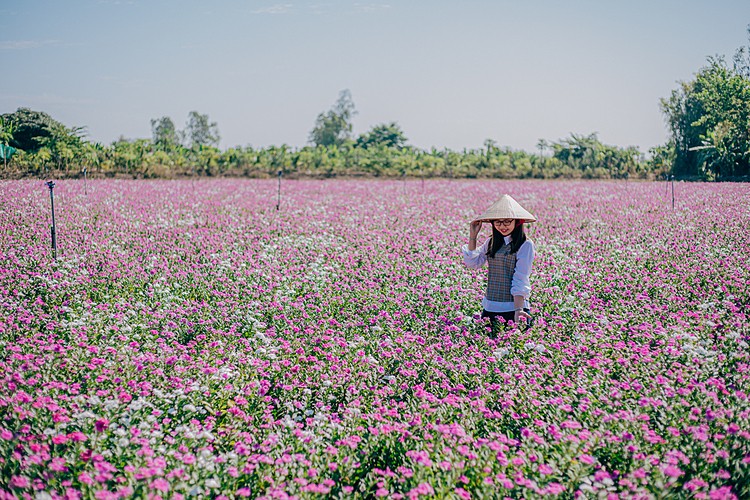 A girl takes a photo in a periwinkle field. (Photo: Vnexpress)
Visitors are advised not to step on or pick flowers as they are used for treating diseases.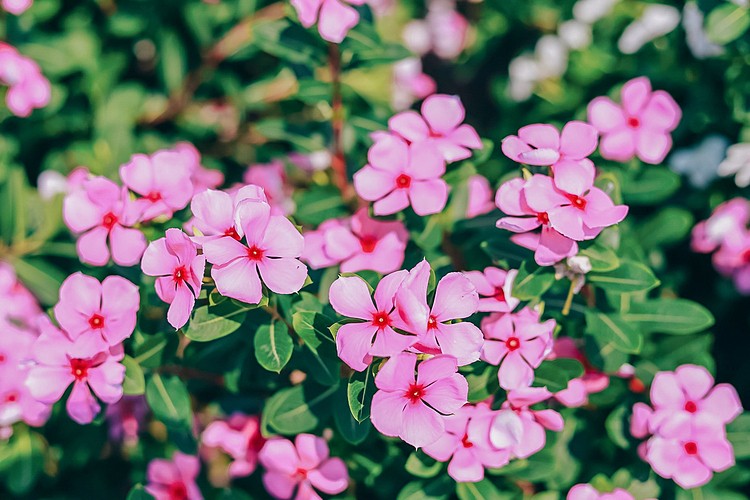 Blooming flowers draw colorful picturesque. (Photo: Vnexpress)
Residents often sow periwinkle in the 11th lunar month and harvest it in the fourth month. The harvest of leaves and roots for making herbal medicines is done before the rainy season begins around the end of April.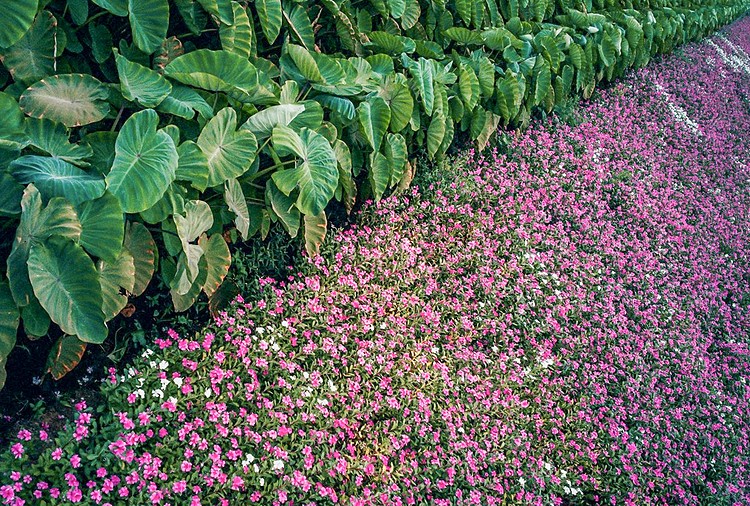 Wonderful periwinkle flowers. (Photo: Vnexpress)
Periwinkle is easy to grow and can withstand drought.