Bodies of 13 rescue team members buried in landslide rubble retrieved
The bodies of all 13 members of a rescue team buried by landslide in Thua Thien Hue have been retrieved on Thursday afternoon.
(Video: VNE)
The 13 bodies of the rescuers, including 11 military officers were found between 2:30 p.m. and 7:30 p.m. Thursday at ranger station 67 in Phong Xuan Commune.
According to VNE, one of the victims is Major General Nguyen Van Man, deputy commander of the 4th Military Region of Vietnam People's Army that oversees the north-central region. Among 10 other military officers, one was deputy head of the aid and rescue department at the Ministry of National Defense, six worked in logistics, combat, technology and information units of the 4th Military Region, and three were officers of Thua Thien Hue military command.
Two other victims are chairman of Phong Dien District and head of information and propaganda of the province's news portal.
The accident had reportedly taken place at a construction site of the Rao Trang 3 hydropower plant.
The plant stands deep within the jungle, around 30 km (18.6 miles) from Phong Xuan, said Tran Van Toan, deputy chairman of the commune.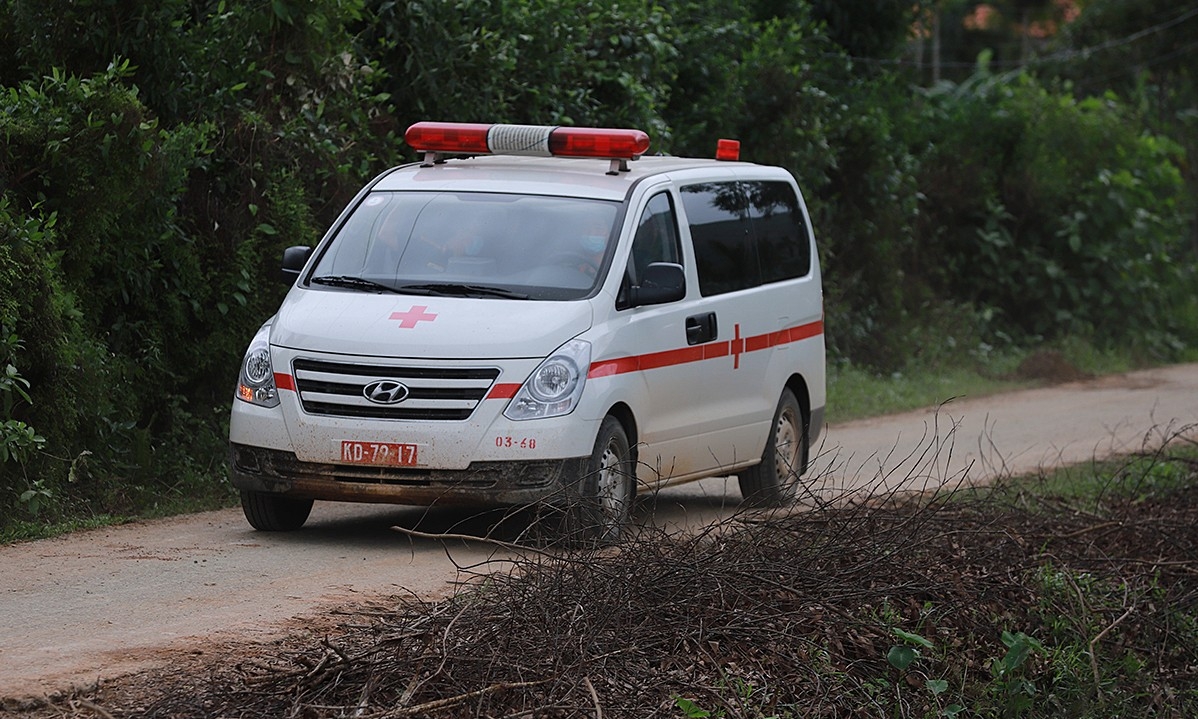 An ambulance arriving at the scene (Photo: VNE)
On Monday afternoon, the team of 21 men, including soldiers of the 4th Military Region, which guards and protects six central provinces including Thua Thien-Hue, set out for the area where the accident was reported to verify it. Nguyen Thanh Binh, the province's vice chairman, was also part of the team.
Around 11 p.m. on Monday, the team reported that it was around 3 km away from the project and was facing a lot of difficulty moving forward because of flooding and landslides.
After making that report, the entire team rested, spending the night in two different rooms at a rangers station.
In the middle of the night, a landslide hit the station and only a few managed to escape.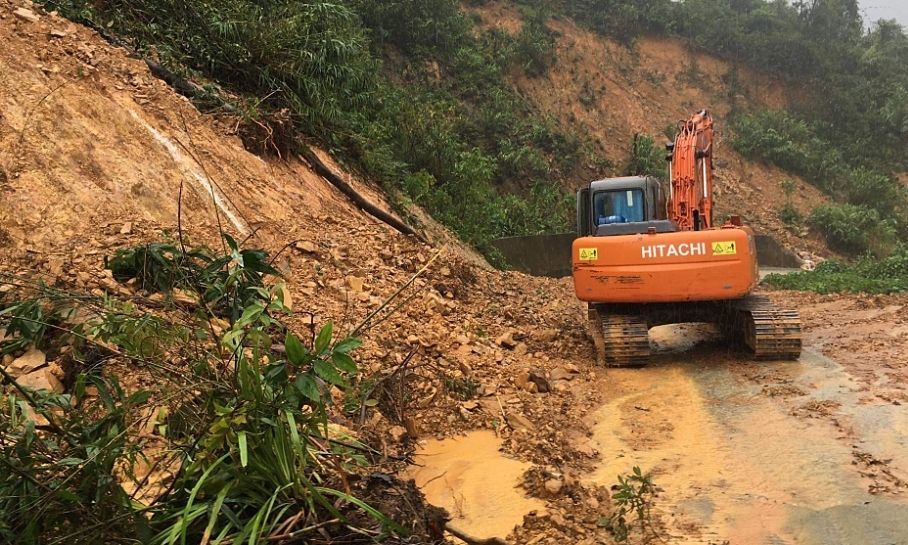 (Photo: VNE)
Since last week, Thua Thien-Hue and other parts of the central region have been drenched by torrential rains, triggering floods and landslides.
Phan Ngoc Tho, Chairman of the Thua Thien-Hue People's Committee, said the central region could be battered by more heavy rains from October 16-17, hindering rescue efforts.
"Task forces have to take advantage of the golden time to carry out the rescue mission and look for missing victims," he was quoted by VnExpress as saying.
Since last week, central Vietnam has been bombarded by rains, floods and landslides after a cold spell came in contact with tropical turbulence, which have killed at least 36 people, leaving 12 missing.
As of October 14, Thua Thien-Hue has reported seven deaths and thousands of homes submerged. Provincial authorities have asked for emergency supplies including food, medicine and rescue gear.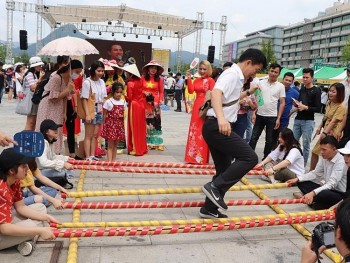 Focus
Vietnam Days Abroad is an annual national promotion program hosted by the Ministry of Foreign Affairs since 2010.