"Born Pink" is the Best Selling Concert in the History of Vietnam
Blackpink's concert sales in Hanoi last July made headlines in South Korea.
After more than 2 months since Kpop superstars Blackpink first held the "Born Pink" concert in Hanoi, Touring Data has updated the group's sales. The data revealed that the group sold a total of 67.443 tickets at two concerts in Hanoi on July 29 and 30, recording revenue of US $13.66 million (VND about 334 billion).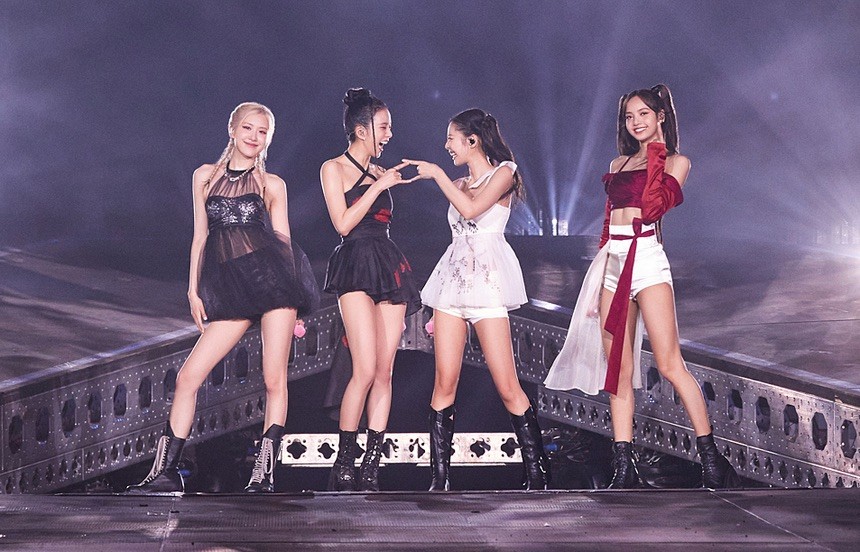 After the Born Pink world tour, Blackpink became the girl group with the highest world tour revenue in history (Photo: phunuvietnam.vn).
This is the largest concert in the history of concerts in Vietnam, said Korean site Insidervina. It ranked 6th in Asia, after Singapore (US $18.45 million), Indonesia (US $17 .19 million), Thailand (US $15.38 million), Taiwan (US $14.18 million) and Philippines (US $14.17 million).
"BLACKPINK's concert ticket sales in Vietnam are at a 'very surprising' level, proving that people Viet spare no expense for performances by professional performance companies and famous artists," Insidervina's reporter Lee Seung Yoon described the reaction of South Korea to the sales of "Born Pink Hanoi."
Previously, the group had sold about 1.5 million tickets and generated about US $260 million in revenue during the Born Pink world tour, which started at the end of last year and ends in August 2023. As a result, it easily surpassed the highest revenue of US $78.2 million from the Reunion 2019 world tour of the British girl group Spice Girls.
Blackpink debuted in 2016 with the mini album Square One, which consisted of only two songs — "Whistle" and "Boombayah." The 4-member girl group includes Jisoo, Jennie, Rosé and Lisa.
According to People, "Boombayah" galloped straight out of the gate to hit No. 1 on Billboard's World Digital Songs chart, and their popularity continued with additional releases in the following year. In 2023, the group became Coachella headliners, making history as the first K-pop headlining act.