Brazilian Diplomat: Vietnam-Brazil Hold Potential for Cooperation in Energy, Technology
Vietnam and Brazil will have many opportunities to step up trade and investment ties in such spheres as energy, technology, agriculture and aviation, Eden Clabuchar Martingo, who is in charge of trade affairs at the Brazilian Embassy in Vietnam, told the Vietnam Times.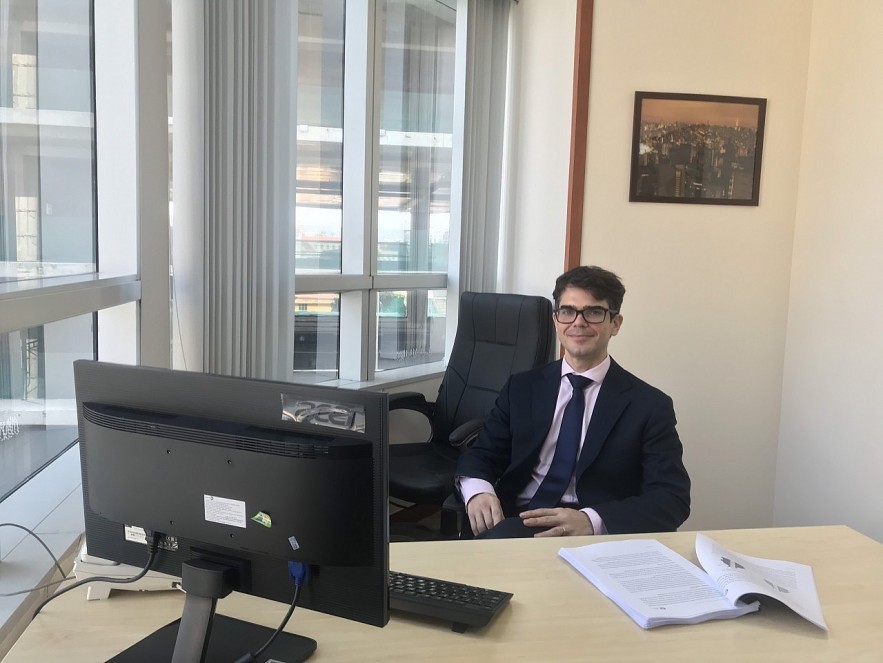 Eden Clabuchar Martingo, who is in charge of trade affairs at the Brazilian Embassy in Vietnam.
How do you assess prospects of economic and trade ties between Vietnam and Brazil in the time ahead?
Vietnam and Brazil have optimal potential for economic cooperation. The Vietnamese Government has made efforts to build a foundation for socio-economic development. As an emerging and promising economy, Vietnam is likely to maintain its development pace. Vietnam and Brazil would optimise this opportunity to enhance economic and trade ties.
In fact, Vietnam has become Brazil's leading trade partner in the Association of Southeast Asian Nations (ASEAN), with two-way trade reaching a record of USD 4.79 billion in the first nine months of this year, up 46 percent year-on-year despite Covid-19. According to the General Department of Vietnam Customs, Vietnam exported $1.6 billion USD worth of goods to Brazil, while importing $3.1 billion.
Vietnam and Brazil have cooperated in a number of fields, including agriculture and garment-textile. I see that the two countries will have many prospects for trade and investment promotion in different sectors like energy and technology, especially information-technology regarding the 5G services to which Vietnam has paid attention. Meanwhile, Brazil is taking the lead in technology-based agriculture, agricultural zoning and space monitoring, and has strength in auto manufacturing and aviation. Brazil's Embraer SA is one of the four biggest plane makers in the world. Embraer has aircraft models that match the Vietnamese market, for both civil and defence purposes. The Brazilian plane maker had cooperated with Vietnam's Bamboo Airways.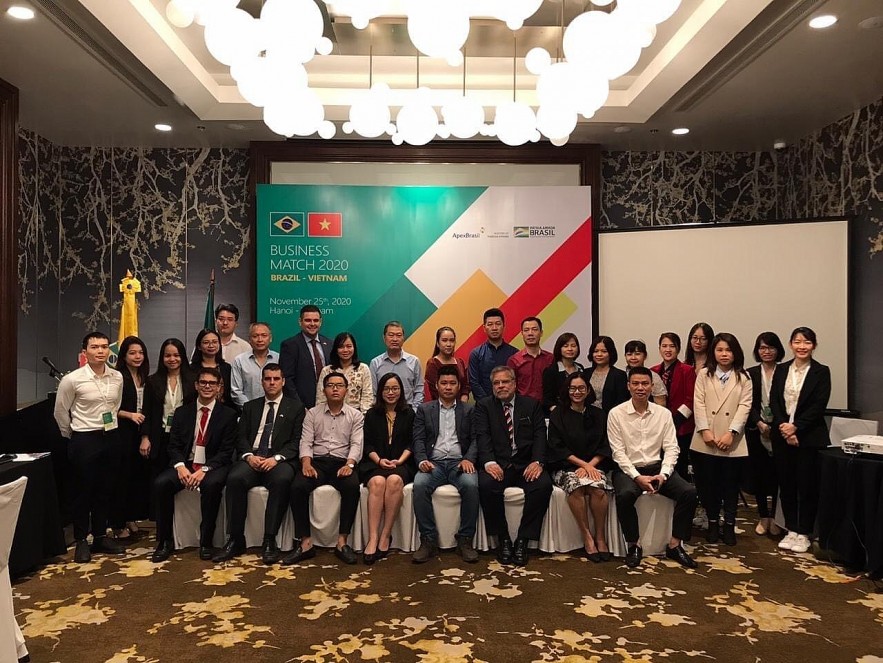 Delegates to the Business Match 2020 pose for a group photo.
How do you evaluate the role of the Vietnam-Brazil Friendship and Cooperation Association in connecting businesses of the two countries?
The Vietnam-Brazil Friendship and Cooperation Association plays an important role in connecting businesses of the two countries, especially in raising enterprises' awareness and mutual understanding about trade, culture and people. The association has also raised initiatives to enhance relations between Vietnamese and Brazilian businesses through events and workshops on culture and business opportunities, jointly held by the Brazilian Embassy in Vietnam. In addition, the association has connected localities of the two countries. In 2018, it arranged a visit for a Vietnamese delegation to Brazil. The delegation had many meetings and engaged in seminars with Brazilian firms, the chamber of commerce, politicians and partners in Brasilia and such states as São Paulo, Parana and Rio de Janeiro. This year, the association has invited the Brazilian Embassy to visit Bac Ninh province. However, due to Covid-19, the visit has yet to be arranged. After the pandemic is contained, the embassy hopes to visit the province and explore cooperation opportunities with Bac Ninh that is known for its huge potential in technological development in Vietnam.
The Brazilian Embassy appreciates the association's efforts and will continue to support the association in activities boosting the trade ties and others.
Does the Brazilian Embassy have any plans and solutions to strengthen economic ties between the two countries, especially post Covid-19?
Amid Covid-19, the two countries should keep a close watch on the situation and seek cooperation opportunities in economy and trade. The pandemic unveils issues relating to the reliance of markets and suppliers. On this occasion, Brazil wants to affirm that Brazil would be a partner that Vietnam is looking for to replace its current suppliers. Brazil will also consolidate its supply chain to access countries with a big geographical distance like Vietnam. The two countries then can step up trade activities. They should increase exchanges between enterprises and individuals.
The pandemic also promotes the development of online connectivity activities between enterprises, and proves that the geographical distance is no longer a big problem, as individuals can find its easier to access business opportunities. This is an opportunity to improve understanding of Brazilian people and businesses about Vietnam. The Brazilian Embassy will carry out more online exchange programmes between peoples and businesses of the two countries. The embassy is scheduled to host a virtual Business Match on December 7-8. This is an annual activity of the embassy. This year's event will take the theme of "animal protein", focusing on imports from Brazil like chicken, pork, milk and wine.
I hope that the Vietnamese and Brazilian Governments will step up market opening for products of the two sides, including Brazil's farm produce. The embassy also hopes that the two sides will organize more visits for officials and businesses of the two countries after the pandemic is brought under control to explore trade and investment opportunities.
Thank you!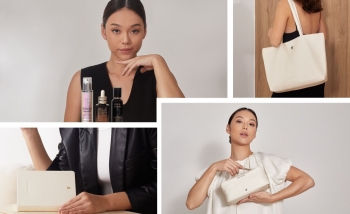 Economy
SINGAPORE - Media OutReach - 1 July 2022 - From 1 – 31 July, iShopChangi will be featuring one of its most exciting collaborations to-date, boosting its premier shopping destination for exclusives. Singaporean lifestyle influencer, Andrea Chong (@dreachong), has collaborated with BEAUTIQUE by iShopChangi to design an exclusive three-part merchandise range that is matched with some of handpicked skincare favourites in a specially coined Daily Rituals beauty collection.