Bridging the Gap in STEAM Education in Vietnam
The 2023 Vietnam VEX IQ National Robotics Championship and the 'A Year of Robotics' initiative demonstrates STEAM for Vietnam Foundation's mission to equip future generations of Vietnamese students with world-class STEAM education and the most advanced technology to compete globally.
US non-profit organization STEAM for Vietnam, the American Centers in Hanoi and Ho Chi Minh City (US Embassy & Consulate in Vietnam), and Hanoi University of Science and Technology (HUST) on December 6 hosted a press event to announce the Vietnam VEX IQ National Championship 2023.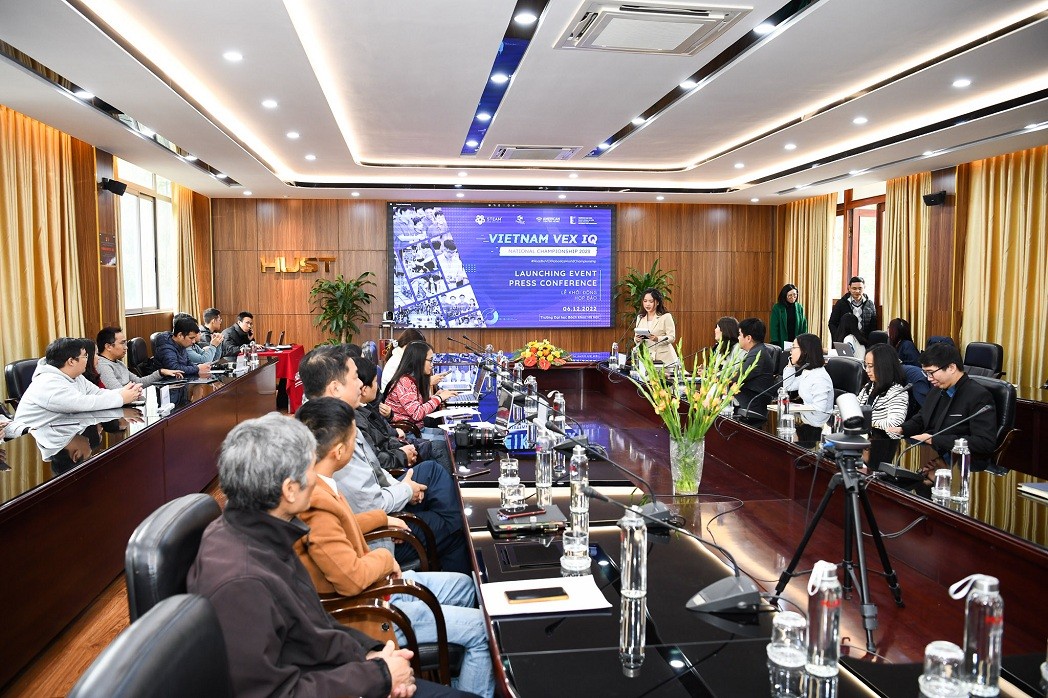 At the press conference in Hanoi.
With a mission to bring free world-class STEAM education (Science, Technology, Engineering, Arts and Math) to Vietnamese students, STEAM for Vietnam Foundation and partners have launched the 'A Year of Robotics' initiative to ensure that Vietnamese students receive comparable opportunities to learn and practice modern robotics components and compete in global robotics tournaments similarly to their US counterparts.
The course: CS201- Introduction to Robotics Design and Programming with VEX IQ organized by STEAM for Vietnam Foundation, has built a network of 500 teachers and more than 600 students participating across Vietnam, including in rural areas such as Phu Quy Island district (Binh Thuan province). These programs help eliminate inequities related to gender, ethnicity and geography and bring STEAM education closer to local communities.
During the 2022 National Robotics Friendly Tournament, US Ambassador Marc Knapper was impressed with the 49 outstanding student robotics teams competing in the National Robotics Tournament as a result of the collaboration between the American Center, STEAM for Vietnam and HUST.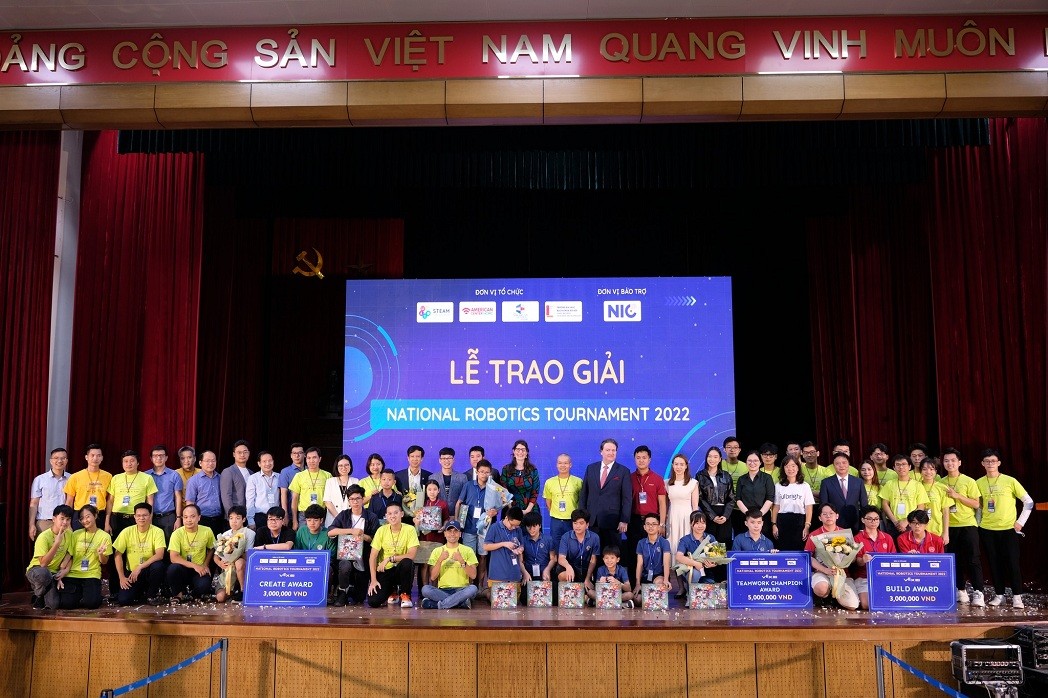 The National Robotics Tournament 2022 in September 25,2022 in Hanoi.
Following its success, the event sponsors set a more ambitious goal to organize a 2023 Vietnam VEX IQ National Championship following international standards outlined by the Robotics Education & Competition Foundation (REC) with the aspiration of bringing ten Vietnamese teams to compete at the world's largest robotics competition: VEX Robotics World Championship 2023 in Dallas, Texas, USA.
VEX Robotics World Championship is an International Robotics Tournament held annually in the United States, recognized as the largest Robotics Tournament in the world by the Guinness World Records 2018.
Every year, the Tournament attracts more than 100,000 contestants from all over the world.
The VEX Robotics World Championship organizer is Robotics Education & Competition (REC) Foundation - a non-profit organization with STEM-oriented and sustainable projects.
The 2023 Vietnam VEX IQ National Robotics Championship is a large-scale robotics tournament that helps students across the country have hands-on experiences in science, technology, engineering, and math furthering their learning outcomes.
Additionally, students develop necessary soft skills for the future, such as computational thinking, problem-solving, and teamwork skills.
The 2023 championship consists of a primary student group for students aged 12 and under, and a junior student group for students aged 15 and under. The program hopes to attract approximately 250 teams nationwide.
STEAM for Vietnam Foundation co-founder, Dr. Tran Viet Hung is delighted that students from all regions of Vietnam now have the opportunity to study and participate in challenges just like students from developed countries such as the US. By participating in this tournament, Vietnamese students will gradually gain the essential skills and experience necessary to be able to compete in the global market in the future.
After ongoing cooperation in organizing joint activities related to computational thinking, programming, and robotics, the HUST and STEAM for Vietnam Foundation officially became strategic partners developing a curriculum to train a new generation capable of succeeding at the highest levels.
The HUST will support resources during the tournament as well as accompany the STEAM for Vietnam Foundation to become an inspiration and create a future generation of global engineers.
Assoc.Prof.Dr. Nguyen Phong Dien, HUST vice president said that the 2023 Vietnam VEX IQ National Robotics Championship and the A Year of Robotics imitative are wonderful opportunities to promote STEAM education to students and to attract students who are interested in math, physics, chemistry, cybernetics, and programming to enroll in degree programs as well as improve student preparedness more broadly.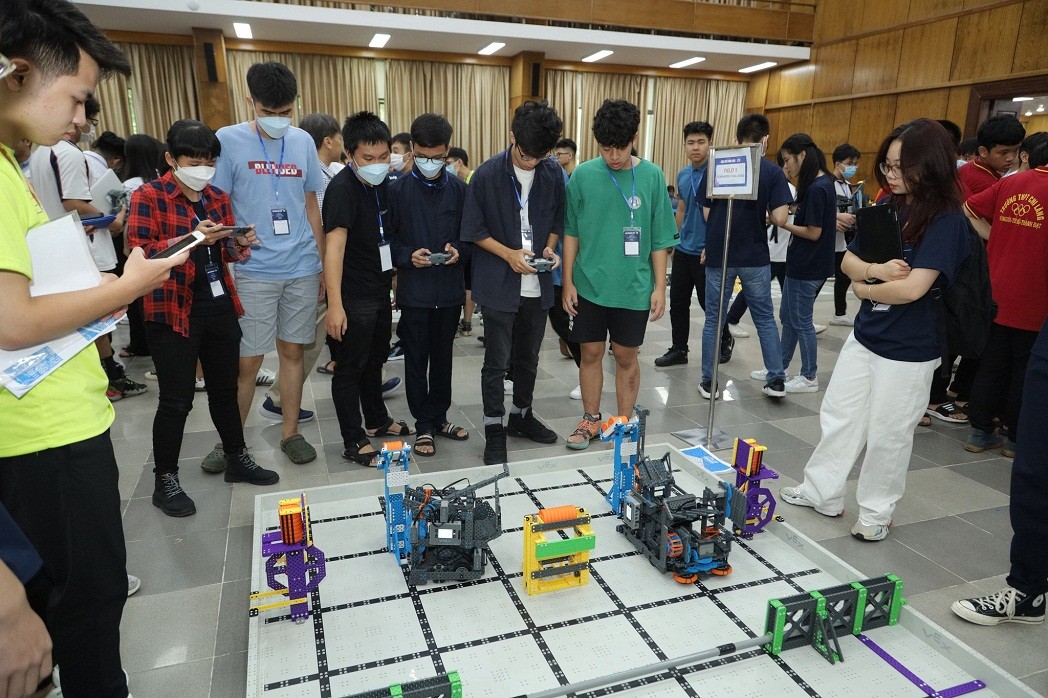 These competitions create conditions for students in Vietnam to have the opportunity to learn and practice competing on modern robotics components, towards the goal of being able to participate in competitions in different countries.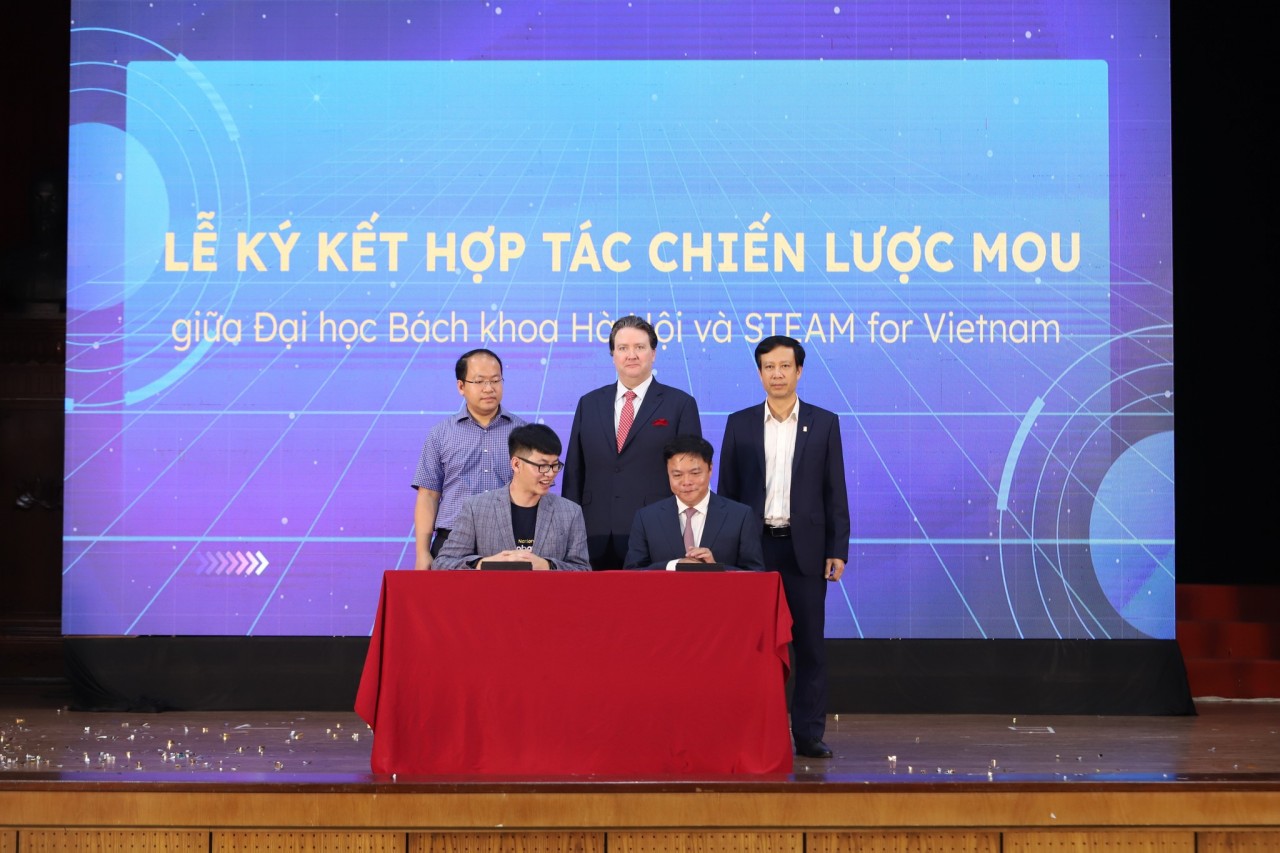 The signing ceremony of strategic cooperation between Hanoi University of Science and Technology and STEAM for Vietnam in September 2022.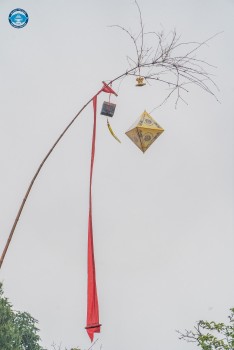 Viet's Home
In the past, the Neu pole (a tall bamboo pole with red garment strips used to ward off evil spirits during the lunar New Year) lowering ceremony at the royal palace of the Nguyen Dynasty was performed to mark the end of the New Year holiday and prepare to enter a new working year.