UNICEF, US non-profit organization brings STEAM learning opportunities to children
The United Nations Children's Fund (UNICEF) and STEAM for Vietnam Foundation just announced partnership to bring equitable STEAM learning opportunities for children in Vietnam, reported VNA.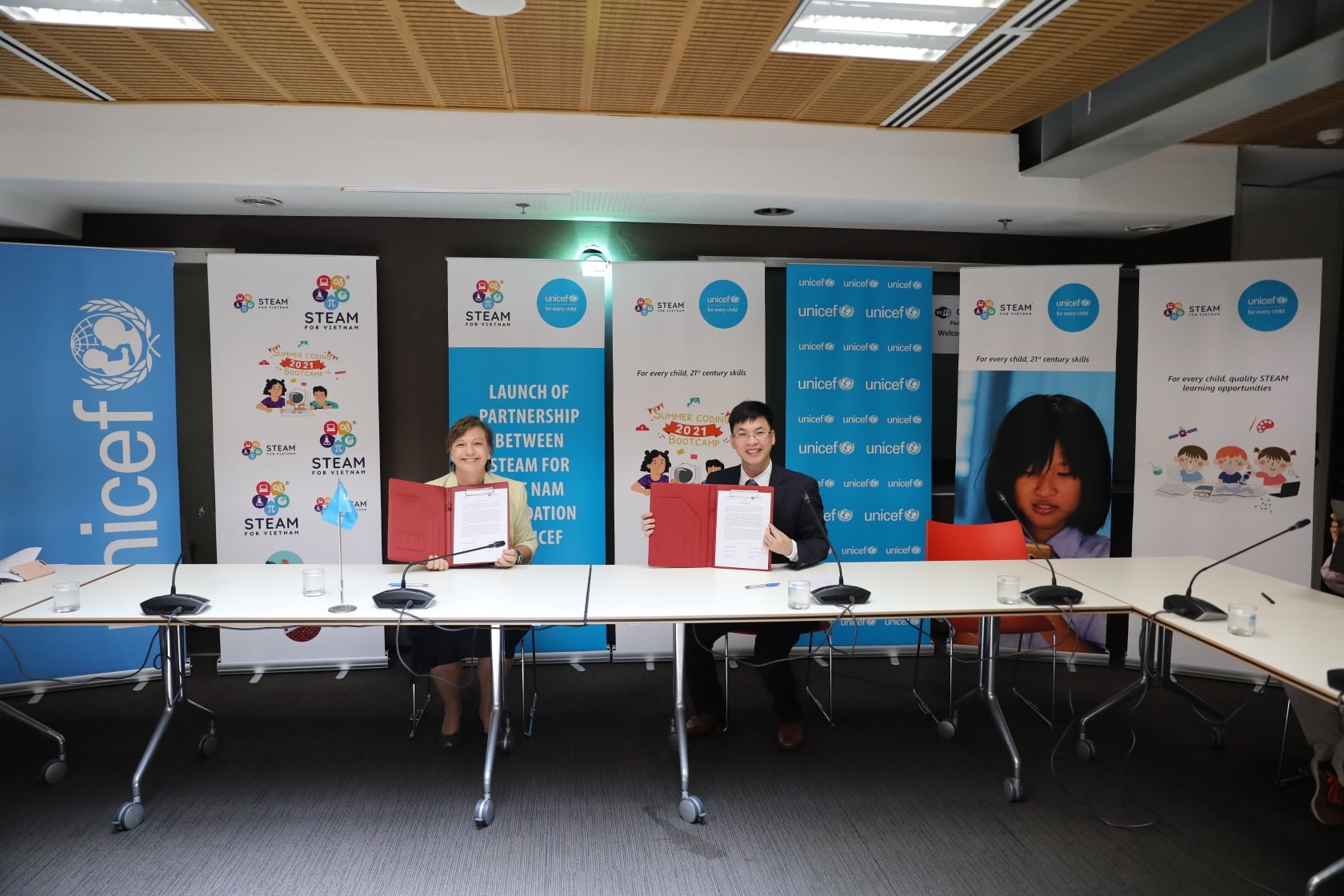 At the signing ceremony for partnership. Source: STEAM for Vietnam Foundation
US non-profit organization STEAM for Vietnam Foundation and UNICEF on June 15 announced a new long-term partnership to provide children in Vietnam with equitable learning opportunities on STEAM (Science, Technology, Engineering, Arts and Math) related areas, online and offline, which meet globally recognized standards.
This shared value partnership aims to close the digital gap and promote digital literacy opportunities for millions of children and adolescents in Vietnam, aligning with Government's strategy for the next 5 years.
STEAM for Vietnam has mobilized some of the best minds to create a specific set of relevant, entertaining, open source, learning materials on areas where girls in particular have traditionally been left behind. These relate to science, technology, engineering, arts and math and the learning approach used drives creativity, critical thinking and problem-solving skills and much more.
"Improving science, technology, arts and math outcomes for girls and boys is a core focus of UNICEF's Reimagine Education approach in Vietnam, and thus the partnership will seek to extend the reach of these stimulating resources to every child everywhere, especially girls", said Rana Flowers, representative of UNICEF Vietnam.
Digital literacy and creative learning should start at an early age and continue through the entire school years, so that children and adolescents can practice and acquire the skills for employability in the future. By working together, UNICEF and STEAM for Vietnam will leverage technology to close the digital divide exposed by the pandemic crisis and ensure an equal opportunity for all children, everywhere and at all school levels, to engage, learn and create.
With shared vision and commitment from multi-stakeholders, digital learning solutions can be rapidly developed, adapted and institutionalized to empower and support both students and teachers.
This joint partnership programme will contribute to nationally recognized online learning solutions and digital transformation of the education system in Vietnam.
"In joining hands to drive digital literacy and skills for children at every age, STEAM for Vietnam and UNICEF will partner on the broader Reimagine Education goals that include connectivity and a digital device for every child to learn and thrive", concluded Flowers.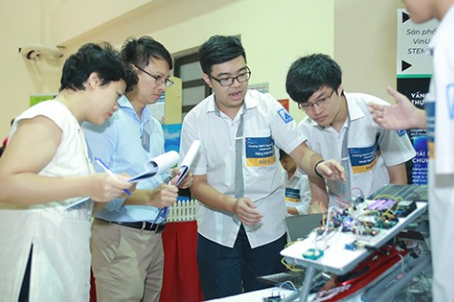 STEAM for Vietnam and VinUni coordinate in organizing robotics course for high school students. Source: Vietnam News
STEAM Education is an approach to learning that uses Science, Technology, Engineering, the Arts and Mathematics as access points for guiding student inquiry, dialogue, and critical thinking.
Using STEAM education results in students who take thoughtful risks, engage in experiential learning, persist in problem-solving, embrace collaboration, and work through the creative process.
STEAM for Vietnam Foundation is a 501 non-profit organization established in the United States with a mission to promote activities related to STEAM education in Vietnam. It is operated by a large network of volunteers including Vietnamese alumni and experts from all over the world.
Last month, STEAM for Vietnam and VinUni University have started running the "Introduction to Robotics Design and Programming" (CS201) Course for students from 12 to 17 years old. This free course is part of the Support Program to Bring STEM Education to High School Students (STEM Program) implemented by VinUni since 2019.
CS201 is a large-scale course in robotics design and programming on VEX IQ platform run for the first time in Vietnam, reported Vietnam News.
CS201 provides students with relevant knowledge of Mathematics, Physics/Mechanics, Cybernetics, and Programming to enable them to produce from simple to complex robotics designs and programs.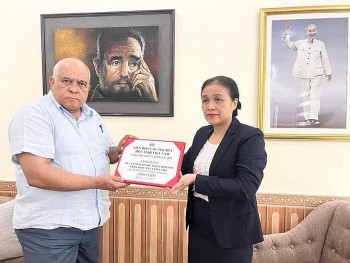 Focus
According to Cuba's News Agency Prensa Latina, on August 16, President of Vietnam Union of Friendship Organizations Nguyen Phuong Nga said that Vietnamese people will always stand by and support Cuba no matter what difficulties our friend is facing.