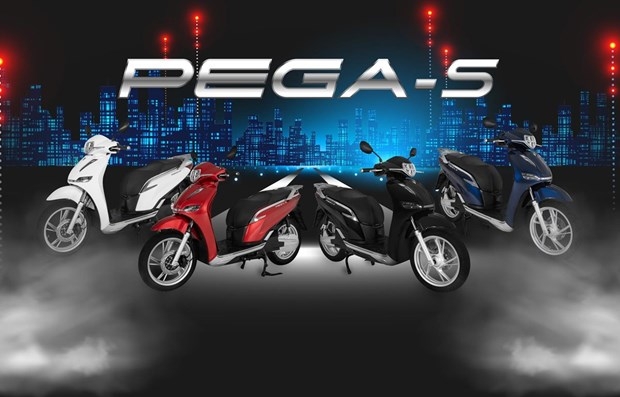 PEGA Vietnam is to deliver electric motorbikes to China, Europe and Cuba (Photo: PEGA Vietnam)
Several foreign partners want to cooperate with manufacturer PEGA Vietnam to deliver PEGA-S electric motorbikes to China, Europe and Cuba, according to VNA.
Doan Linh, PEGA Vietnam Chairman, shared that despite the complicated evolvement of Covid-19, PEGA has been working to reach overseas markets, emphasizing that this is the first time motorbikes are exported to China.
PEGA has cooperated with manufacturing and trading partners to sell PEGA-S in Europe, targeting to promote Vietnamese brand worldwide.
An order of 1,260 PEGA XMEN electric motorbikes worth roughly VND 20 billion (USD 870,000) is currently prepared to be delivered to Cuba. Another deal is to ship over 2,500 PEGA XMEN and PEGA AURA electric motorbikes, worth over VND 40 billion (USD 1.74 million) next month. Cuba has revealed that they want to exclusively distribute PEGA electric motorbikes with a minimum 20,000 units per year, reported by Nhan Dan.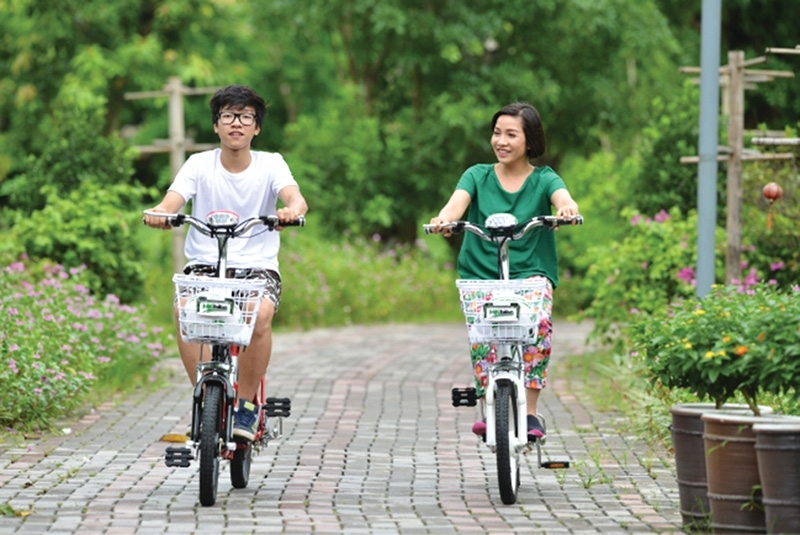 There are bright prospects for Vietnamese electric motorbikes (Photo: VIR)
PEGA-S, the company's latest and most advanced electric scooter model, was introduced in Vietnam last May at a price of VND 32.9 million (USD 1,417). The movement by PEGA should place renewed interest in electric vehicles in Vietnam.
PEGA XMEN and PEGA AURA are two common kinds of electric motorbikes with 1,200 Watt engines. Each electric motorbike can carry up to three people and can climb slopes with no difficulties.
So far, Japan's Mitsubishi has delivered four electric cars and two fast-charging stations to Danang, one electrical car and charging station for testing at the Ministry of Industry and Trade. Mitsubishi has also partnered up with Power Electronic Measurement Equipment Manufacturing Center to build the first electric-vehicle charging station in Danang using solar power and the grid.
Meanwhile, Vinfast also cooperated with Kreisel Electric from Australia to produce battery for electric cars and buses. It provided 3,000 electric buses for Hanoi, Ho Chi Minh City, Hai Phong, Da Nang and Can Tho and wants to introduce 30,000-50,000 charging stations in Vietnam next year.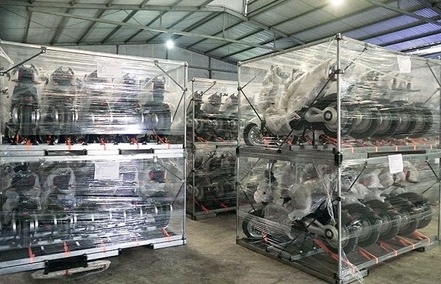 Electric motorbikes produced in Vietnam (Photo: Custom News)
The EuroCham said that import taxes on e-vehicles should not be imposed on Vietnam. "Special consumption tax on electric vehicles should be removed," read EuroCham's Whitebook 2020 released two weeks ago.
To support environmentally-friendly vehicles, the government issued Decree No.57/2020/ND-CP, amending and supplementing a number of articles of Decree No.125/2017/ND-CP providing new regulations on import duties on automotive components and applied from January 1 this year.
The Ministry of Finance has also submitted a list of environmentally-friendly vehicles running on electricity, hybrid, fully biofuel-powered vehicles, and compressed natural gas vehicles.
With 70% import tax on electric vehicles and hybrids, and 18-20% on knock-down kits plus special consumption tax rates of 15%, electric vehicle import and manufacturing are not deemed feasible in Vietnam. Therefore, the deployment of electric vehicle in Vietnam needs stronger market development, informed VIR.
Candy Lee