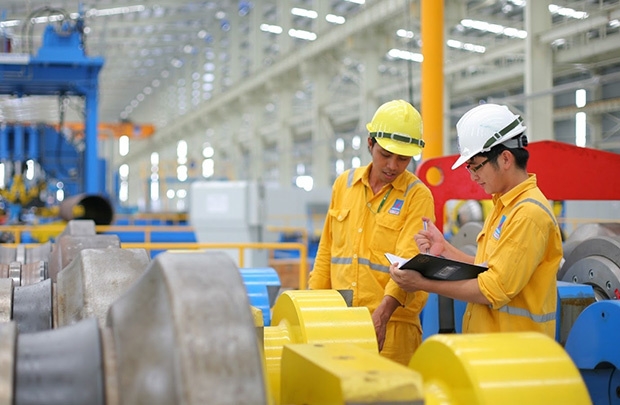 Vietnamese workers in a factory (Photo: Sai Gon Businessman)
"Vietnam remains a promising market with a growing trend of manufacturing companies looking to set up operations in the country, which has been happening for a number of years. Industrial park developers remain confident that demand for industrial land will continue to grow and therefore land prices are expected to increase in-line with the long-term potential of Vietnam's industrial segment," said Stephen Wyatt, country head for JLL Vietnam.
According to JLL, multinational manufacturers have been setting up operations in Vietnam for a number of years and this movement has accelerated over the past 12-24 months with companies looking to diversify their operations and supply chains due to tariffs on goods exported from China to the US. More companies are expected to follow suit as the cost of production rises, according to Vietnam News.
For the past few months, COVID-19 pandemic has affected the global economy in general and Vietnam's economy in particular. Forecast for Vietnam's economic growth this year from a number of world economic organizations such as the World Bank and the Asian Development Bank (ADB) also plummeted. In the first quarter, however, despite COVID-19 epidemic, GDP growth of Vietnam reached 3.82%. It was considered a result of efforts in improving the investment environment from 2019. Evaluating Vietnam's growth, ADB said that Vietnam's economic growth in 2020 will reach 4.8%; inflation at 3.3%. Vietnam is still one of the countries with the fastest economic growth in Southeast Asia. FDI enterprises also show optimism about Vietnam's economy in the medium and long term.
According to the latest survey of the German Business Association in Vietnam, most German businesses operating in Vietnam were affected by the COVID-19 pandemic, such as declining in sales and orders and reduction of supply chains. However, nearly 90% of businesses surveyed do not intend to reduce investment in Vietnam, even about half of businesses also plan to expand investment in this market, reported by VTV.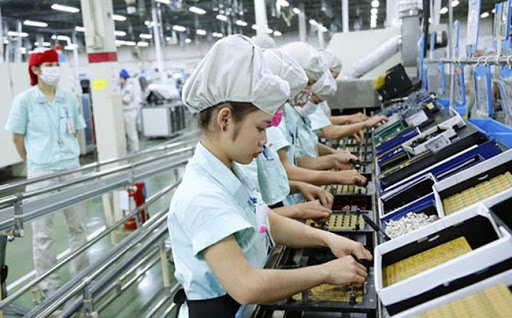 In a manufacturing process (Photo: Dai Doan Ket)
Some data from the US Census Bureau have shown a 35.6 per cent surge in goods imports from Vietnam last year, compared with a 16.2 per cent contraction in goods imported from China.
"Data for this year will be distorted by the effects of the coronavirus on global supply chains, but the trend of manufacturing moving from China to South East Asia will continue," predicted Stuart Ross, head of industrial for South East Asia at JLL.
According to JLL's latest market report, companies looking to diversify their manufacturing portfolio outside China are attracted to Vietnam thanks to its proximity to China, Free Trade Agreements (FTAs) and the Government's ambition to establish Vietnam as a manufacturing hub for Southeast Asia.
Several world economic organizations such as the Asian Development Bank and the World Monetary Fund forecast that the COVID-19 health crisis would cause an economic crisis, particularly in the financial sector. government and public debt.
According to the Asian Development Bank, the rise of the middle class, growth of domestic consumption, effective disbursement of ODA, restructuring of state-owned enterprises, developing the private economy and improving the investment environment will continue to be driving forces for Vietnam to recover from the epidemic and grow in the medium and long term. However, Vietnam needs to ensure flexibility to respond to the uneven recovery of its major trading markets for better economic recovery, after the COVID-19 pandemic passed.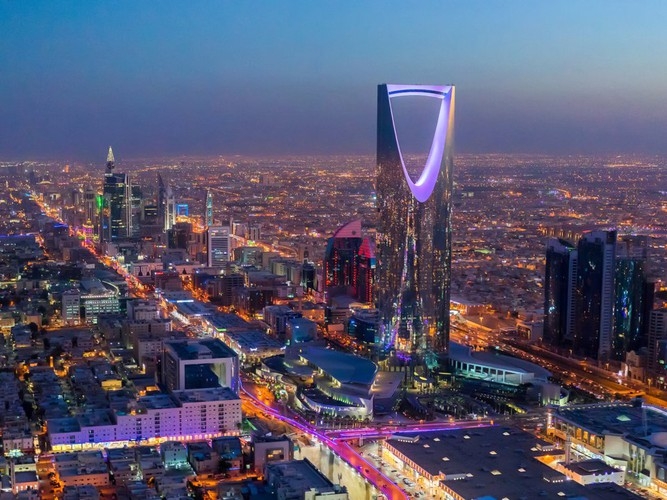 (Photo: Custom News)
Meanwhile, Fitch Rating on April 8 maintained Vietnam's national credit rating at BB and adjusted the outlook to stable.
The Fitch's adjustment of Vietnam's credit outlook from positive to stable reflects its assessment of the increasingly widespread impact of the COVID-19 pandemic on the global economy, including Vietnam, through export, tourism and a decline in aggregate demand.
The fact that Fitch confirms to maintain the national credit rating at BB reflects that Vietnam's bright spots on credit remain unaffected, including the potential for solid medium-term development and environment. Macroeconomy continued to be maintained stably. Government debt is controlled at a low level and access to external finance is more convenient than other countries in the same ranking group.
Fitch also forecasts that Vietnam's economic growth will return in 2021, with an expected growth rate of 7.3% as domestic and foreign demand gradually recover following global and regional trends, reported by VGP News.
Moreover, the average land price in the Northern areas of Vietnam reached US$99 per sq.m, up 6.5 per cent year-on-year in the first quarter of this year, while the Southern areas recorded $101 per sq.m, up 12.2 per cent year-on-year in the last quarter last year. Ready-built factories recorded an average price of $3.5 - 5.0 per sq.m per month for both areas.
"In light of the current Covid-19 situation, the postponement of ongoing leasing negotiations and new requirements will become more apparent if the situation does not improve soon. However, JLL believes that the market is likely to recover and grow rapidly after the epidemic is well under control. The disruption in the global supply chain caused by the virus outbreak is urging businesses to diversify their manufacturing portfolios geographically, instead of being overly reliant on one market," JLL said.
Candy Lee