Bright prospects ahead for Vietnam-Canada trade cooperation
Alongside the enforcement of the Comprehensive and Progressive Agreement for Trans-Pacific Partnership (CPTPP), there remains plenty of room to boost economic and trade cooperation between Vietnam and Canada in the future.
Nguyen Thi Thu Trang, director of the Center for WTO and Integration Centre at the Vietnam Chamber of Commerce and Industry (VCCI), told Cong Thuong (Commer&Industry) newspaper said that Vietnamese exports into the North American country make up only 1.16% of their total imports. Likewise, Canadian exports to Vietnam account for a miniscule 0.34% of the country's overall market share of imports.
Vietnam enjoys numerous advantages to introduce goods to the Canadian market as an increasing number of Vietnamese people are choosing to settle in Canada, according to VOV.
The country has several advantageous products which are in high demand among Canadian consumers, including mobile phones, wood furniture, textiles, shoes, tea, coffee, along with fruit and vegetables.
Many of these products have gone on to penetrate the demanding markets such as the EU, the United States, and Japan, therefore they can also meet the stringent requirements set by the Canadian market.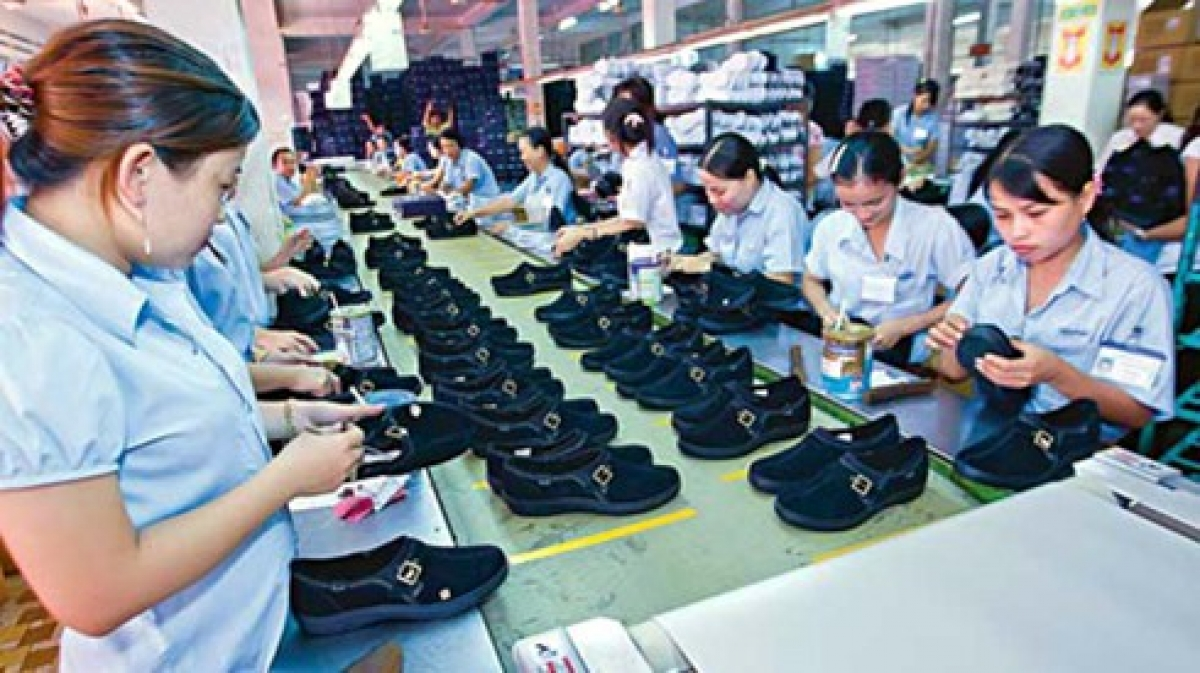 Illustrative photo: VOV
Moreover, Vietnam represents one of the few Asian countries to have signed a Free Trade Agreement (FTA) with Canada, meaning that its goods enjoy tariff advantages in comparison to other regional peers such as China and other ASEAN member states.
Amid the novel coronavirus (COVID-19) pandemic continuing to impact global consumption demand, Vietnamese goods can gain an advantage in price compared to other competitors due to the signing of the CPTPP.
To gain entry to the North American market, Bui Tuan Hoan, head of the European-American Market Department, said Vietnamese enterprises must regularly update and stick to legal regulations regarding the Canadian market.
It is imperative to carefully study the Canadian market, especially niche markets, to allow local firms to gain greater insights into about the tastes and needs of consumers as Canadian customers are willing to sample new products providing that their prices are competitive, Hoan stated.
Experts also advised local enterprises to learn about ways in which to enter Canadian distribution channels, especially e-commerce channels that have been increasingly popular and have since become the mainstream shopping trend among consumers throughout North America.
Domestic enterprises were also urged to improve product quality and design in a bid to suit the market and develop branding for Vietnamese products.
Vietnam-Canada bilateral trade turnover hit record in 2020 thanks to CPTPP
In 2020, Vietnam-Canada bilateral merchandise trade reached a record of $8.9 billion, an increase by 12% compared to the previous year and 37% since the partnership came into effect, despite the COVID-19 pandemic.
The above figures were announced at a workshop held by the Embassy of Canada in Hanoi coordinated with the Vietnam Chamber of Commerce and Industry (VCCI) on March 23.
HE. Deborah Paul, Canadian Ambassador to Vietnam, commented that the CPTPP had improved accessibility for trade and services between Canada and Vietnam, strengthened the set of general rules, reduced costs for trade, and made investing more predictable. This helps to improve the competitive advantage of products in the two markets, both Canada and Vietnam.
CPTPP establishes duty-free access to trade between Canada and Vietnam, and at the same time, helps high-quality Canadian products more affordable to consumers in Vietnam.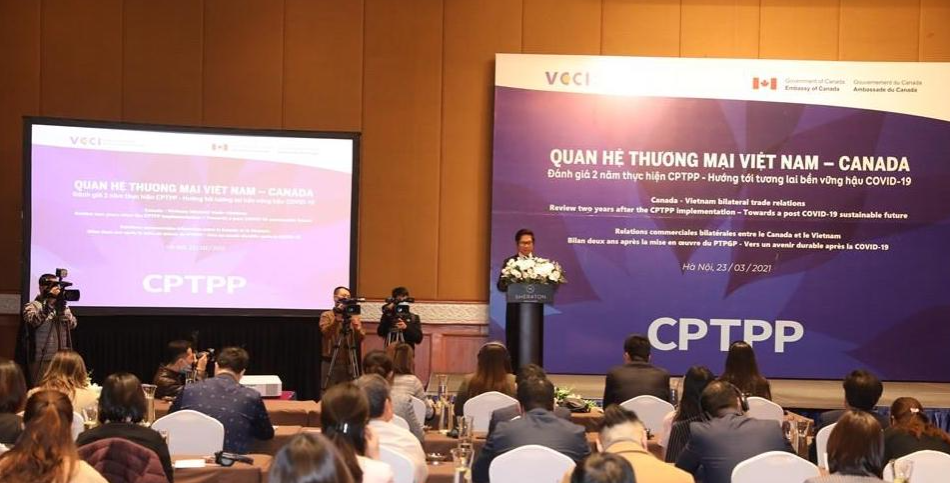 Photo: VGP
"Vietnam is Canada's largest trading partner in the Association of Southeast Asian Nations (ASEAN) since 2015. Besides, Vietnam is Canada's second-largest market in ASEAN in 2020 for agricultural and seafood", said the Ambassador.
According to Dr. Vu Tien Loc, Chairman of the Vietnam Chamber of Commerce and Industry (VCCI), in 2019, Vietnam and Canada's import and export achieved a high growth rate of approximately 30%, nearly 4 times that of the average figure between Vietnam and other CPTPP partners.
In 2020, under COVID-19 influence, the trade growth rate between the two sides slowed down but still nearly double Vietnam's average export growth rate. The CPTPP tariff preferences utilizing rate for export goods that Vietnam recorded with Canada was still modest, but still superior to the rest of the CPTPP partners. In 2019, while Vietnam only reached 1.67% in this rate, Canada still reached 8%.
"This result is based on the great efforts of both sides' Government and enterprises in establishing mechanisms and exploring the market in business cooperation during the past two years", Dr. Vu Tien Loc acknowledged.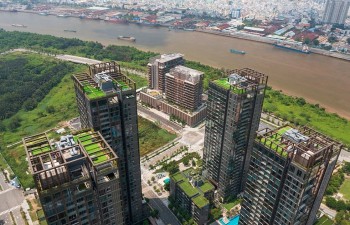 Economy
Vietnam Business & Weather Briefing (August 11): Vietnam to increase coal imports in 2025-2035 period, ten tonnes of Vietnamese longan exported to Australia.