Vietnam is currently Canada's largest trading partner in the Association of Southeast Asian Nations (ASEAN), with two-way trade revenue reaching CAD7.98 billion (equivalent to US$6.01 billion) in 2019, compared to CAD6.5 billion in 2018, VOV reported.
Besides, Vietnam has the largest number of students to Canada among ASEAN countries and ranks fifth globally.
Since the Comprehensive and Progressive Agreement for Trans-Pacific Partnership (CPTPP) came into effect a year ago, Vietnam's exports to Canada increased by 29.7%, of which electronics equipment exports rose by 72%.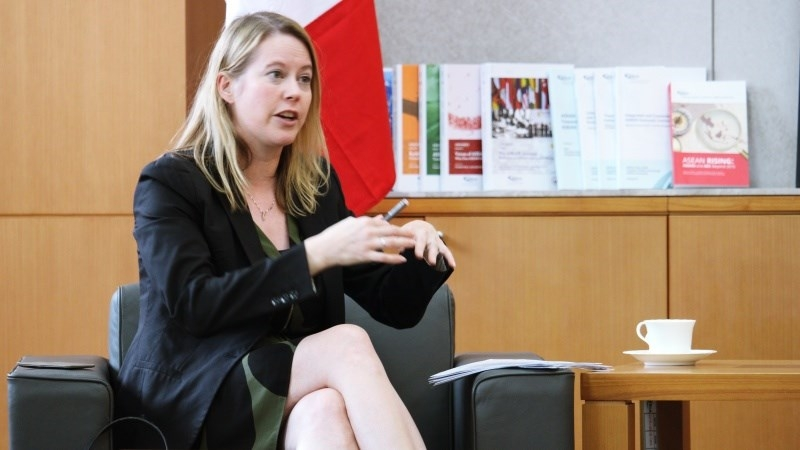 Kendal Hembroff, Director General in charge of Trade Negotiations at Global Affairs Canada (GAC) Photo: ERIA
Meanwhile, Canada's exports to Vietnam also witnesses strong growth, with meat skyrocketing up 230.7% and cereals rising up 61.2%.
Hembroff also expressed her hope that the comprehensive trade agreement between Canada and ASEAN will benefit all parties involved. Particularly, she said it will help Vietnam optimize opportunities offered by FTAs, and simultaneously create conditions for the Southeast Asian nation to elevate the positive impact of the CPTPP in areas of common interest.
Canada along with four ASEAN countries namely Vietnam, Singapore, Malaysia, and Brunei are members of the CPTPP. Both Canada and ASEAN are carrying out the Work Plan under the ASEAN-Canada Joint Declaration on Trade and Investment. Canada's investment and trade activities in Southeast Asia cover various fields, including oil and gas, mining, high technology, telecommunications, food processing, financial services, aviation among others.
Addressing at the event, Vietnamese Ambassador to Canada Pham Cao Phong noted that amid the plummeted global trade due to the COVID-19 pandemic, two-way trade between Vietnam and Canada remains its upward trend though with a modest pace of 0.1%.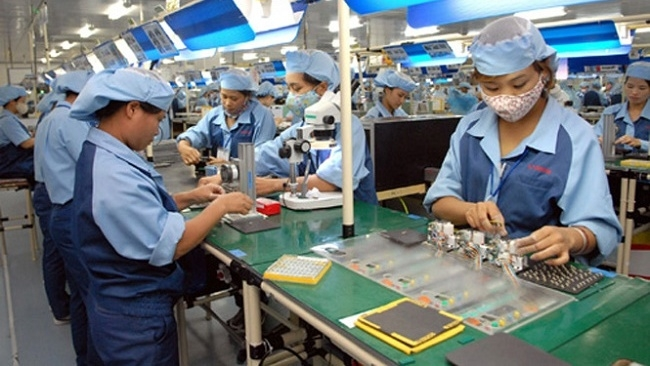 Vietnam's exports to Canada increased by 29.7%, of which electronics equipment exports rose by 72%. Illustrative photo: Nhan Dan
With the advantage of being an FTA hub in Asia Pacific, Vietnam will serve to bring Canadian goods and services to the ASEAN market of 600 million consumers as well as to other important markets in the region, Phong emphasized.
Vietnam is currently one of the top 10 seafood suppliers of Canada. Meanwhile, Canada may be a gateway for Vietnamese products to penetrate other markets in the Americas.
Julie Nguyen, Director of the Canada-Vietnam Trade Council told Vietnam News Agency that the agency has implemented many activities to connect businesses and provide information on trade-investment exchanges between the two countries.
Previously, on September 30, the Handicraft and Wood Industry Association of HCMC (HAWA) cooperated with the Vietnam Trade Office in Canada to organize the program "Vietnam-Canada online trade connection".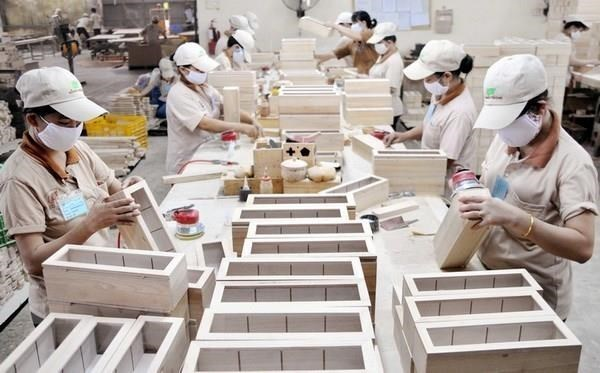 Illustrative photo: VNA
According to Nguyen Chanh Phuong, Vice Chairman and General Secretary of the Handicraft and Wood Industry Association of Ho Chi Minh City (HAWA), Canada has long been a strategic market for Vietnam in North America.
Despite the impact of COVID-19, exports to Canada have still grown this year, contributing to the targeted 12 billion USD worth of wood and wooden product exports for the year being reached.
Two-way trade stood at 6.2 billion USD last year, up 23 percent against 2018. The figure rose 0.1 percent in the first half of this year despite the pandemic, he said. Vietnamese exporters of wood and wooden furniture enjoy significant advantages in tax rates in Canada, which imports about 15 billion USD worth of wooden products each year.
Malie Nguyen