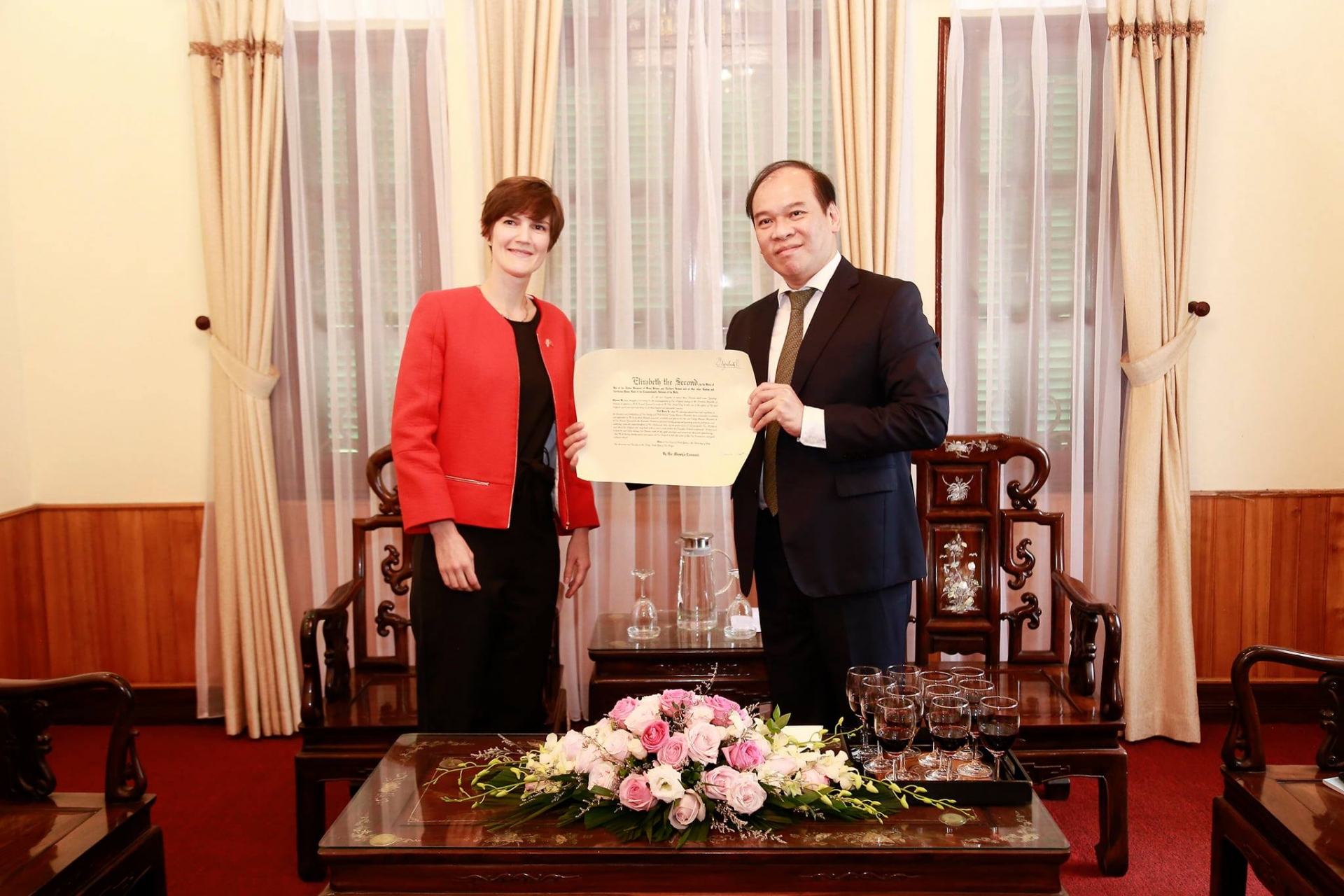 British Consul-General in Ho Chi Minh City Emily Hamblin received the Letter of Exequatur from Director General Vu Viet Anh of the Consular Department at the Ministry of Foreign Affairs.
Alongside being the Consul-General, Hamblin will also be serving as the UK's Director of Trade for Vietnam.
Speaking at the ceremony, Director General of the Consular Department Vu Viet Anh congratulated the Consul General on her term in Vietnam, especially in the context of the actively developing relations between the two countries.
Anh expressed his hope that the two countries continue to work closely on the bilateral and multilateral level in order to establish direct channels of cooperation between relevant agencies, mutual support for citizen protection, and sharing experiences and cooperate in developing vaccines for prevention and early control of COVID-19 to promote economic recovery and development activities.
At the event, Consul-General Hamblin expressed the desire to further promote UK – Vietnam relations through sectors like trade, investment and innovation and technology, especially he occasion of the 10th anniversary of UK-Vietnam strategic partnership (2010-2020).
Speaking highly of drastic and effective measures taken by the Vietnamese Government to curb the COVID-19, she expressed her willingness to cooperate with the Vietnamese side in disease prevention and economic recovery, especially in sharing experiences, developing vaccines, researching the possibility of connecting flights between the two countries.
Ahead of her appointment in Vietnam, Consul-General Hamblin was the Regional Director for the UK's Science and Innovation Network in Europe, Turkey and Russia and Science Counsellor at the British Embassy in Paris.
Anh also wished the diplomat a successful tenure ahead, contributing to enhancing the Vietnam – UK friendship, adding that Ministry of Foreign Affairs, Consular Department and Department of Foreign Affairs of Ho Chi Minh City always creates all favourable conditions for Consul-General Hamblin to fulfill her mission.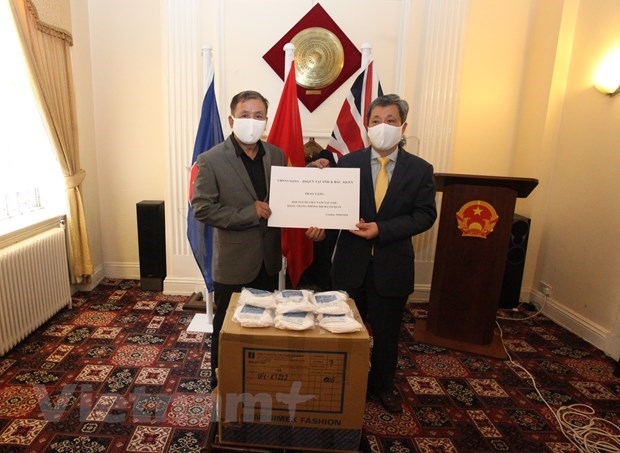 The Vietnamese Embassy in the UK on June 18 handed over 10,000 face masks granted by the State Committee for Overseas Vietnamese to the Vietnamese community in the UK to support them in preventing COVID-19 infection. Photo: VNA
Trade between Vietnam and the UK increased by an average of 17.8 percent per year in the 2010-2019 period, with Vietnam posting a surplus for many years, VNA reported.
Vietnam has exported nearly 7 billion USD worth of goods to the UK in the last three years, primarily mobile phones and spare parts, garments and textiles, footwear, fisheries, wood and wooden products, computers and components, cashew nuts, coffee, and pepper.
Bilateral trade was just over 1.5 billion USD in the first four months of 2020, a year-on-year decline of 17.8 percent due to COVID-19./.
Hannah Nguyen