Vietnam ready to share information and experience in CPTPP with the UK
As a member of the Comprehensive and Progressive Agreement for Trans-Pacific Partnership (CPTPP), Vietnam expresses willingness to provide information as well as experience in joining the pact with leaders of the UK.
According to Vietnam News, Vietnam is willing and ready to share its experience with the UK if the country wants to join the Comprehensive and Progressive Agreement for Trans-Pacific Partnership (CPTPP).
Ministry of Foreign Affairs spokesperson Le Thi Thu Hang made the remarks on Thursday during a press briefing held in Hanoi.
Created in 2018, the 11-member free trade agreement – between Vietnam, Canada, Mexico, Peru, Chile, New Zealand, Australia, Brunei, Singapore, Malaysia, and Japan – represented 13.4 per cent of the world's GDP at the time of signing.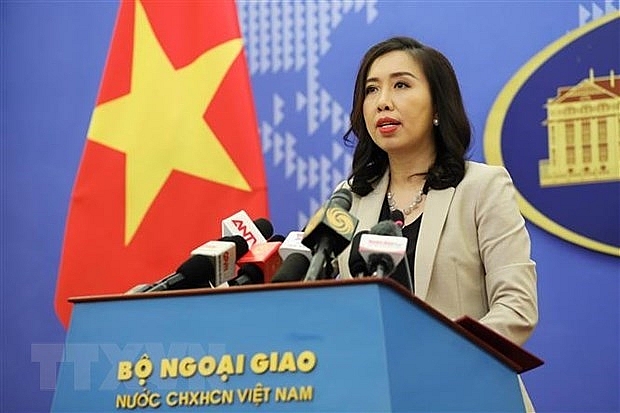 Foreign Ministry spokesperson Le Thi Thu Hang speaks at the regular press conference on September 17 (Photo: VNA)
Hang stressed that the CPTPP is a high-quality free trade agreement with comprehensive commitments to promoting economic-trade cooperation among member countries and trade liberalization towards open and rules-based trade in the region, Vietnam Plus reported.
"All CPTPP members have agreed upon an accession process, and aspirant economies must fulfil the high standards set out in the agreement," she continued.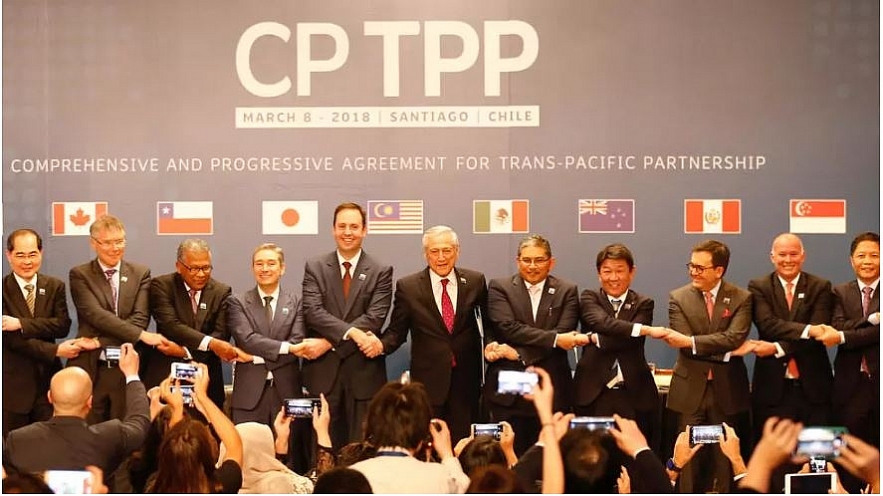 Photo: Reuters
"We have learnt that the UK has discussed the potential entry into CPTPP. As a member of CPTPP, Vietnam is ready to share information and accession experience with the UK if the country wishes to know," Hang added.
Also at the regular press conference the same day, the spokesperson said that the Foreign Ministry has asked Malaysia to help the Vietnamese Embassy arrange a consular visit to a group of Vietnamese fishermen detained in the country, to get further information and take the necessary citizen protection measures, VOV News revealed.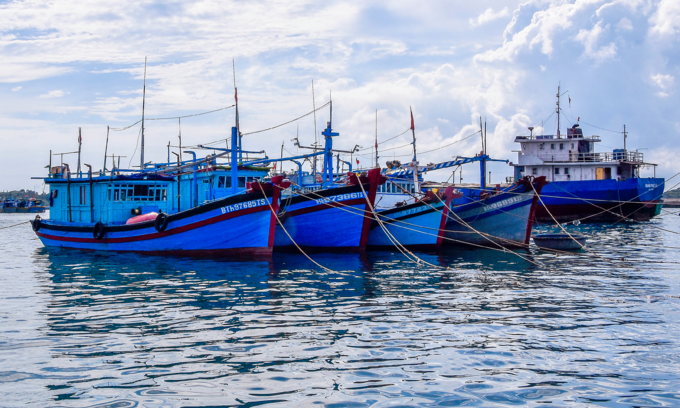 Vietnamese fishing boats dock off the nation's south central coast. Photo by VnExpress/Dang Le
In reply to reporters' questions regarding the detention of the 18 Vietnamese fishermen in Malaysia, she said the incident on August 16 between Malaysia's coast guard and two Vietnamese fishing vessels left one Vietnamese fisherman dead.
The Vietnam Ministry of Foreign Affairs sent a diplomatic note to the Malaysian Embassy in Vietnam expressing its deep concern over the serious incident. The ministry asked the Malaysian authorities to investigate the case, strictly punish public service staff responsible for the death of the Vietnamese fisherman, and prevent similar incidents from occurring in the future.
Vietnam, Japan eye stronger trade ties

Vietnamese Minister of Industry and Trade Tran Tuan Anh and Japanese Minister of State for Economic and Fiscal Policy Nishimura Yasutoshi on July 2 discussed ...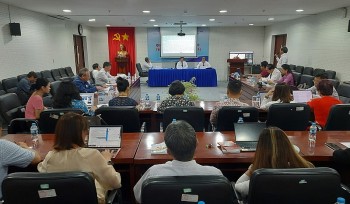 Friendship
The Vietnam - India Friendship Association's Ho Chi Minh City branch, the Ho Chi Minh City Union of Friendship Organizations (HUFO) and the Southern Institute of Social Sciences on March 21 held a scientific seminar themed "Vietnam - India relationship: tradition and present".