British pilot, Vietnam's Patient 91 warns people to stay vigilant for coronavirus
Stephen Cameron, one of the most critical COVID-19 patients in Vietnam who's just recovered from the virus after months of treatment, urged people "not to be blasé" at the novel coronavirus as lockdown eases.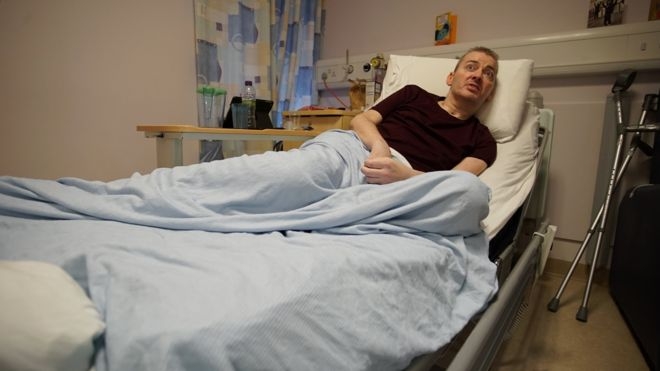 The 42-year-old British pilot had spent over two months on a ventilator in Vietnam fighting for his life. In early July, Cameron was declared free of nCoV and was flown back to his home country in the accompany of Vietnamese medical experts.
"I'm a living example of what this virus can do and how it is serious," he told the BBC from his Wishaw hospital bed."
"I've been told that I was Asia's sickest patient for a period," he said. "And that because of the things they learned from me, Vietnam's doctors were able to employ that knowledge on patients in a similar position."
Cameron came closer to dying of coronavirus than anyone else in Vietnam. In a bid to keep him alive and maintain the zero death record in the country, all Vietnam's best ICU doctors were involved in his care. His case made headlines in national newspapers and TV news channels.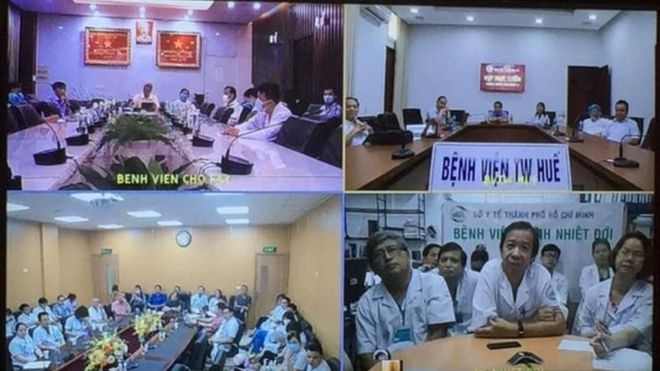 Vietnamese top medical experts and doctors joined in an online meeting to discuss the treatment for the British pilot (Photo courtesy of Vietnamese government)
"On their equivalent of the 10 o'clock news, they had somebody with my X-rays, my CT scans, my stats, and actually talking through them in maybe a five-minute segment", BBC reported.
Cameron had spent 68 days on a ventilator - most of which he was also reliant on an Ecmo machine, a form of life support only used in the most extreme cases.
Dr. Manish Patel, the respiratory consultant has been responsible for Mr. Cameron's care since his return to Scotland on 12 July, told BBC that Mr. Cameron surviving such a long time in a medically-induced coma was "exceptional".
According to data from the Scottish Intensive Care Society, three-quarters of Covid-19 survivors stay in intensive care for under 21 days and are ventilated for an even shorter period of time.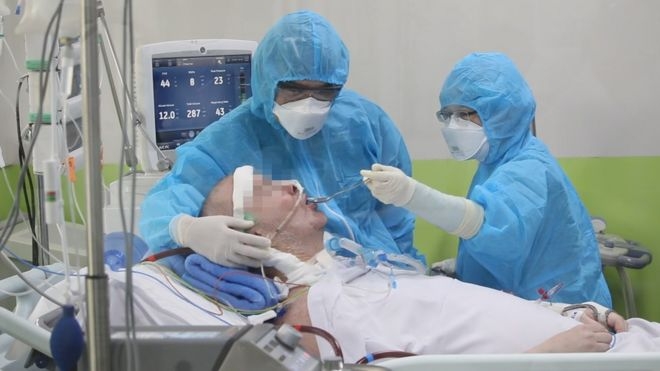 Cameron being taken care of at Cho Ray hospital (Photo courtesy of Cho Ray Hospital)
"When I first woke up, I thought, will I be able to walk again?," he said.
"I didn't know if I was paralyzed for life because I couldn't feel my feet and I wasn't sure if that was the end of my flying career."
Mr. Cameron's aim is to pilot a plane again by "early next year". But his rehab will be long and arduous, and his job security has been thrown into doubt by the devastating effects the pandemic has wrought on the Asian air travel industry, BBC reported.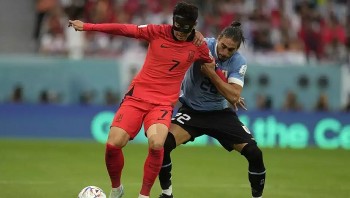 World
Both South Korea and Ghana are searching for their first wins at this year's World Cup. Ghana are facing the prospect of an early elimination from World Cup 2022 Group H when they travel to the Education City Stadium to face South Korea on Monday.