Building Stable, Developing and Successful Overseas Vietnamese Community
Wherever they are, overseas Vietnamese are always an integral part of the Vietnamese community and are an important resource in contribution to the nation's construction, development and defense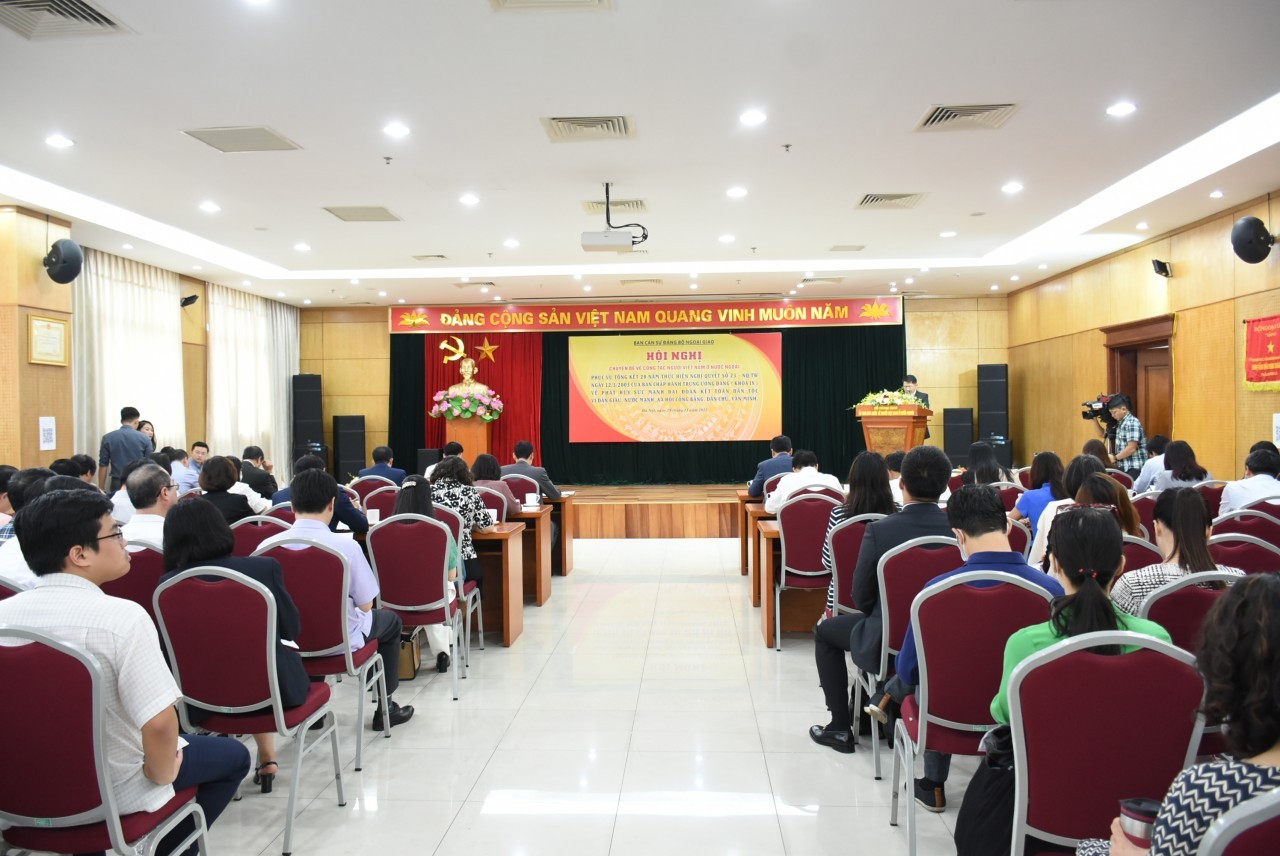 At the conference. Photo: VNA
Deputy Minister of Foreign Affairs Pham Quang Hieu suggested increasing comprehensive, long-term measures to support overseas Vietnamese, especially those in extremely disadvantaged areas, while addressing a thematic conference in Hanoi on November 29, VNA reported Tuesday.
The conference, held by the Party delegation to the Ministry of Foreign Affairs, looked into OVs affairs in service of the review of the 20-year implementation of the 9-tenure Party Central Committee's Resolution No. N23-NQ/TW dated March 12, 2003 on promoting the strength of the great national unity bloc, for a strong country, wealthy people, and a fair, democratic, and civilised society.
Hieu, who is also chairman of the State Committee for Overseas Vietnamese Affairs (SCOV), proposed improving the efficiency of citizen protection, and stronger coordination between ministries, agencies and localities in managing and educating Vietnamese labourers and students abroad.
Consolidating legal documents and reforming administrative procedures will help to lure more OVs home, he said, adding that resources from OVS should be further tapped.
The official also highlighted quick response in the information work in order to oppose distorted allegations.
Hieu affirmed that the Vietnamese community abroad forms an integral part of the great national unity bloc, and that staying united with OVs is the task and responsibility of the entire political system and all people, with Party organisations playing the key role.
Speaking at the conference, Dang Thanh Phuong, deputy director of the Department of International Cooperation and OV Affairs, the Vietnam Fatherland Front (VFF) Central Committee said that the VFF is interested in the development of information channels of OVs, the role of typical individuals, and OV associations.
Deputy Minister of Foreign Affairs Pham Quang Hieu speaks at the event. Photo: VNA
Ngo Trinh Ha, SCOV vice chairman, said that the number of Vietnamese expatriates amounts to some 5.3 million; they live and work across 130 countries and territories worldwide.
He reported that the OVs work has reaped significant outcomes, saying the Vietnamese community abroad has been growing and their legal status, economic conditions, position and reputation in host countries have been improved.
OVs have tightened their bonds with the homeland and actively contributed to national construction and defence, he continued, lauding their role as friendship bridges between Vietnam and countries worldwide.
Reviewing activities for OVs, the report also pointed to shortcomings in the work regarding the supplementation, perfection and implementation of relevant mechanisms, policies and legal regulations, especially those on nationality, investment attraction, and incentives for OVs who are experts and intellectuals, along with issues relating to support to OVs in integrating into host countries, and the management of overseas Vietnamese students and labourers.
The participants proposed further consolidating policies and laws to create conditions for OVs to contribute to the homeland, and optimising resources from the community for national construction, especially their "soft" resources.
Tran Thi Thu Huong, deputy head of the Propaganda Department, Ministry of Foreign Affairs, said that in the coming time, it is necessary to focus on mobilizing Vietnamese expatriates who are party members, outstanding members, and have high prestige, trust, influence to the community to join the executive committee and actively contribute to the association's work. At the same time, organizing training and advocacy to attract the young generations to participate in unions, create a team of next leaderships of the associations.
The amount of remittances to Vietnam in 2021 still increased to reach USD 18.1 billion. The expatriate community invested more than USD 1.7 billion in nearly 400 projects in Vietnam, while their enterprises have contributed to job creation, technology transfer, and socio-economic development in many localities throughout the country.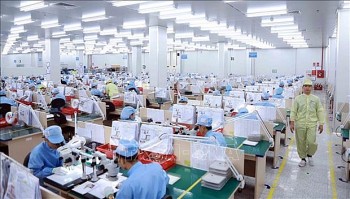 National
Vietnam News Today (Jan. 26): Vietnam - important partner of RoK; HCM City maintains growth momentum, reaps successes in 2022; Vietnam's tourism forecast to strongly rebound in five years; Many localities attract a large number of visitors during Tet.