Cai Mep port welcomes world's largest container ship
Ultra-large container ship Margrethe Maersk docked at Cai Mep International Terminal in southern Vietnam, naming the terminal among the 20 ports globally capable of receiving such a sizable container ship.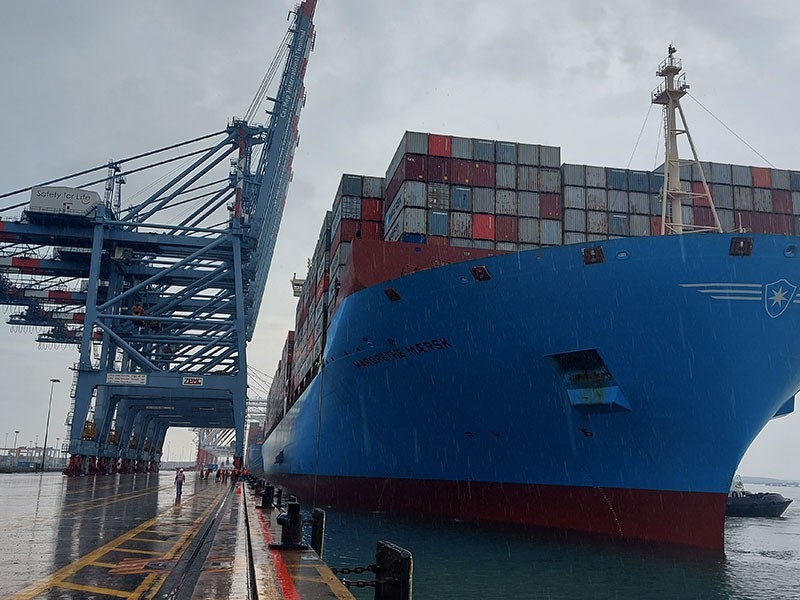 Margrethe Maersk at Cai Mep International Terminal (Photo: PLO.vn)
Margrethe Maersk, one of the world's largest container ship, successfully docked at Cai Mep International Terminal (CMIT) in the southern province of Ba Ria – Vung Tau on October 25, VnExplorer reported.
The 214,121-DWT vessel, operated by the 2M Alliance led by Maersk Line and Mediterranean Shipping Company (MSC), stretches nearly 400m in length and 59m in width, according to the Vietnam Maritime Corporation.
The docking of Margrethe Maersk also has a significant meaning as Vietnam is a member of next-generation free trade agreements, including the CPTPP and EVFTA.
As such, Vietnam's exports would be fed to large container ships that go directly to major markets, such as Europe or the US, without having to be transited at transshipment hubs in Singapore or Malaysia. This in turn would help reduce logistics costs, travel time, and enhance competitiveness for Vietnamese goods.
Cai Mep International Terminal now becomes one of 20 major ports worldwide capable of receiving vessels of this size, therefore affirming its position on the global navigation map, VOV said.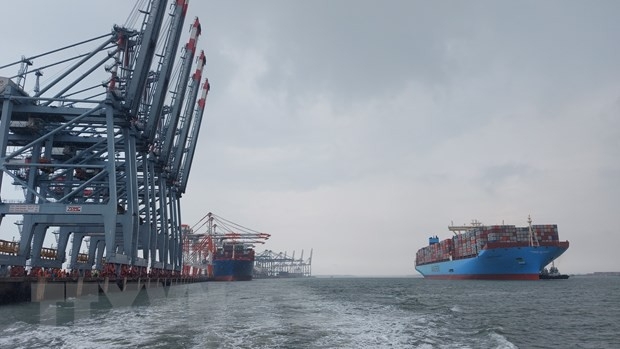 Super large container ship Margrethe Maersk prepares to dock at Cai Mep International Terminal.
(Photo: VNA)
On the same day, at the Nghi Son economic zone in Thanh Hoa province, the construction for Quang Trung port with investment capital of VND450 billion (US$19.41 million) was commenced.
The port is expected to accommodate container vessels with sizes in range from 50,000 – 70,000DWT, while the handling capacity of the port would be around 1.5 million tons of goods per year.
The construction of the port is divided into two phases, with the first one being scheduled to complete in 2021.
The Vietnam Maritime Corporation said the port's eligibility to handle such huge container ships would benefit Vietnam's imports and exports as the country has signed several free trade deals such as the EU-Vietnam Free Trade Agreement (EVFTA) and the Comprehensive and Progressive Agreement for Trans-Pacific Partnership (CPTPP). Vietnam's goods will be directly shipped to many large markets like Europe and the US without transiting ports in Singapore or Malaysia, helping to save logistics costs and reduce transport time.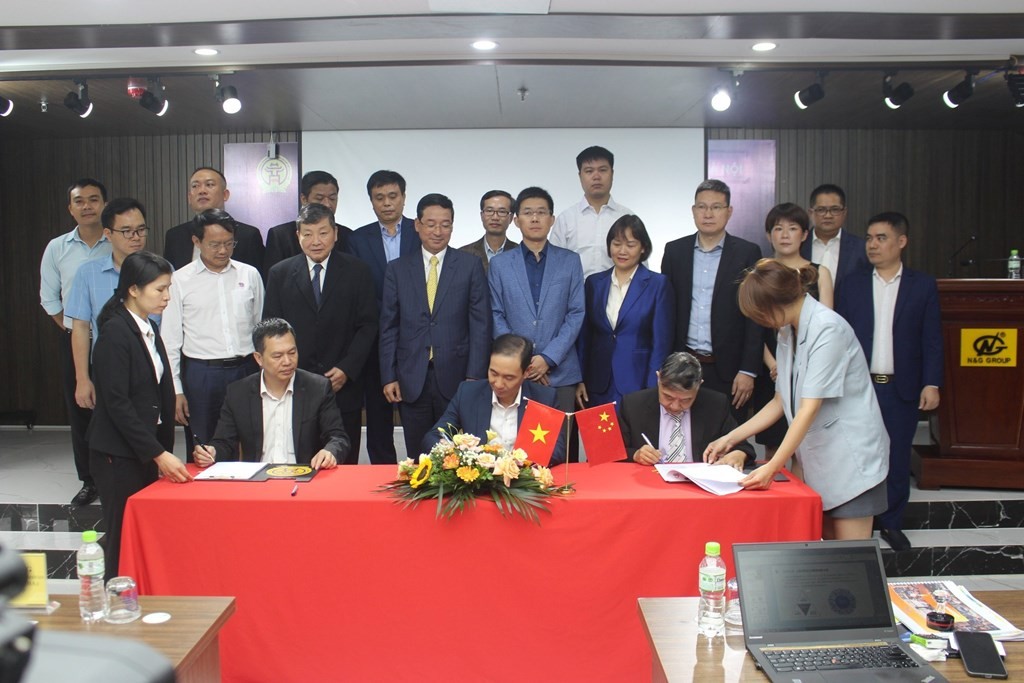 Economy
Enterprises from both Hanoi, Shanghai sides will immediately deploy investment and production preparation procedures in 2024 to soon turn the agreement into practical effect, bringing efficiency to the two sides.
September 28, 2023 | 20:19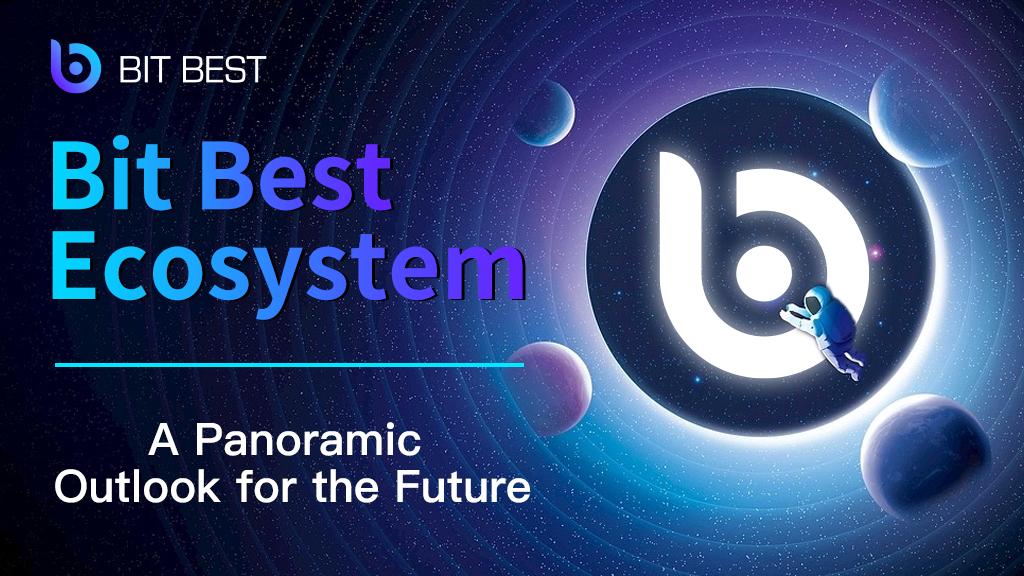 Economy
Recently, Bit Best announced the launch of its beta version of the ecosystem which amalgamates blockchain technology, cryptocurrency, and financial services, shaping the future of the digital economy in a unique way.
September 27, 2023 | 15:30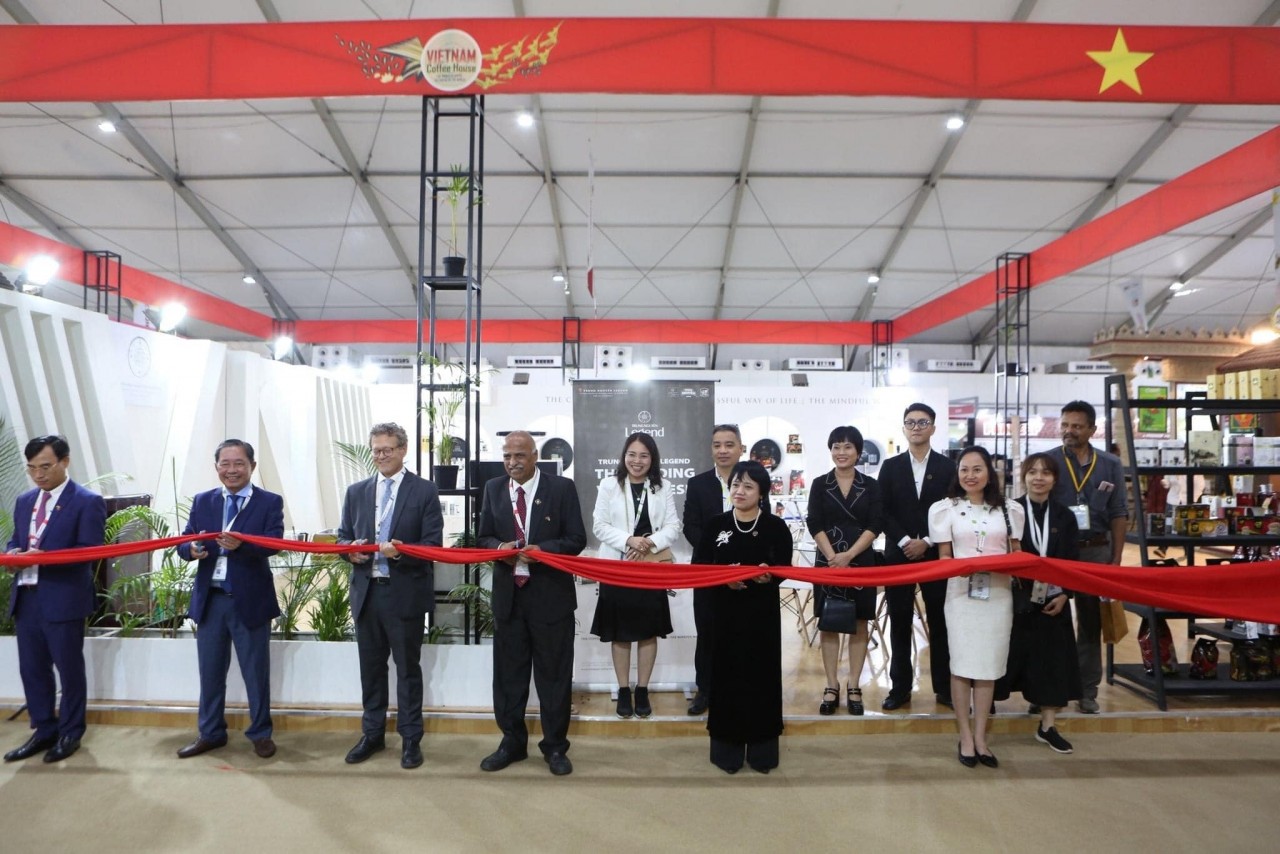 Make in Vietnam
Major enterprises of Vietnam introduced their popular coffee products at the 5th World Coffee Conference & Expo (WCC) in Bengaluru city, India.
September 27, 2023 | 15:20