Vietnam attends 75th General Assembly of International Military Sports Council
Vietnamese officers attended the 75th General Assembly of the International Military Sports Council (CISM), held virtually on October 22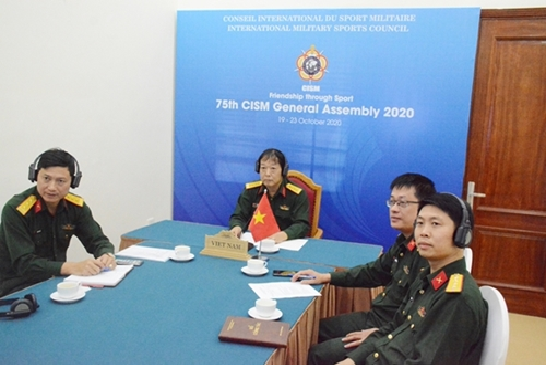 Vietnamese officers at the 75th General Assembly of the International Military Sports Council. Photo: qdnd
Vietnamese officers attended the 75th General Assembly of the International Military Sports Council (CISM), which was held virtually on October 22.
The Vietnamese delegation was led by Senior Colonel Bui Hong Quang, Deputy Director of the Department of Military Training under the General Staff of the Vietnam People's Army.
In his opening remarks, CISM President Colonel Hervé Piccirillo said the 75th CISM General Assembly has demonstrated the spirit of friendly sports between participating armies, expressing his hope that the COVID-19 pandemic will soon be put under control so that activities within the framework of council would take place as scheduled.
Delegates discussed the operation of the council this year and its planned activities for the 2020-2023 period. They also agreed on time and venues for certain CISM tournaments next year, and voted to approve relevant documents.
Founded in 1948 in Nice (France), the CISM is one of the largest multidisciplinary organisations in the world. The council organises various sporting events for the armed forces of its 136 member countries and is one of the global sports organisations in which the largest number of disciplines is represented.
Soldiers, who may previously have met on the battlefield, now meet in friendship on the sports playing field. This is in accordance with the philosophy and the ideals which were set in CISM's mission statement in 1998, signed by all the member countries./.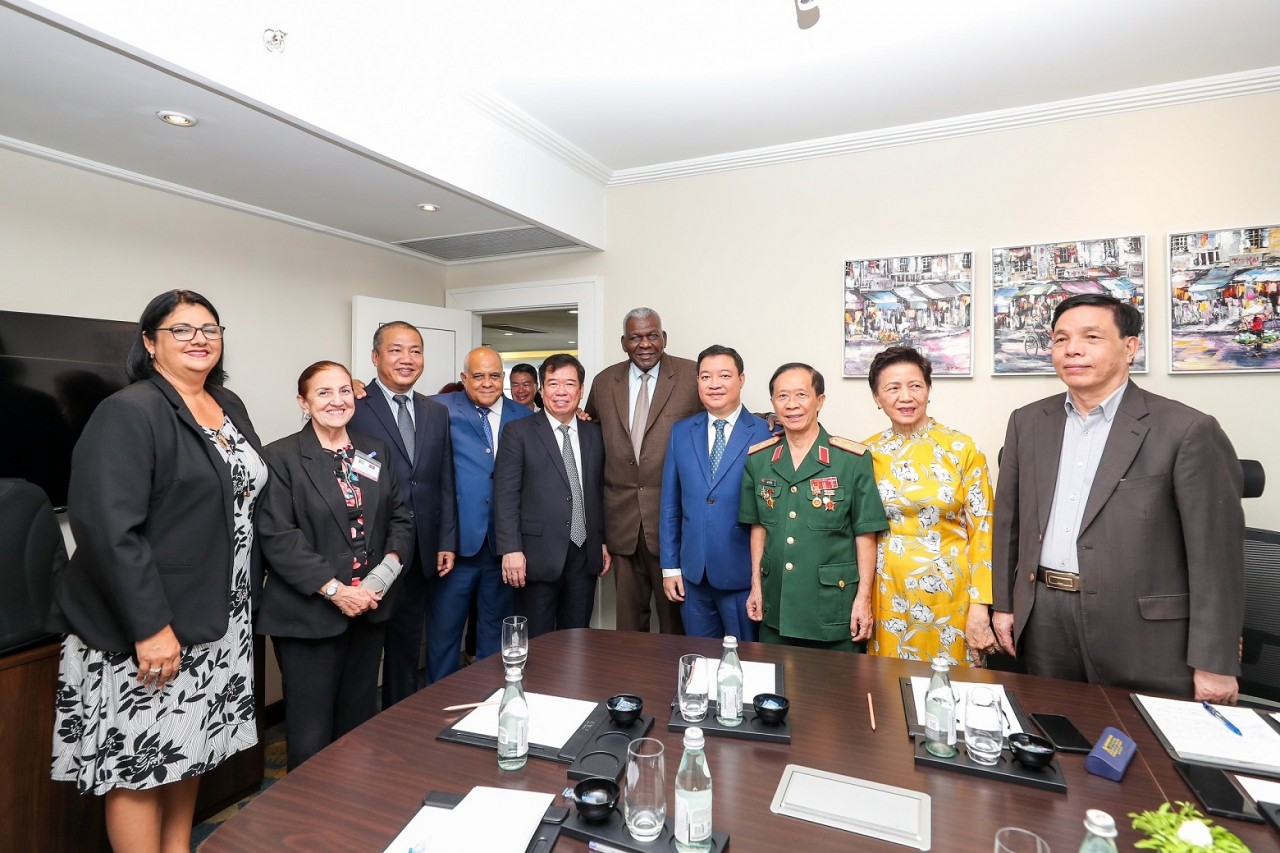 Friendship
President of the National Assembly of People's Power of Cuba Esteban Lazo Hernandez emphasized that Vietnam - Cuba is always united and faithful because they are one family.
September 27, 2023 | 15:11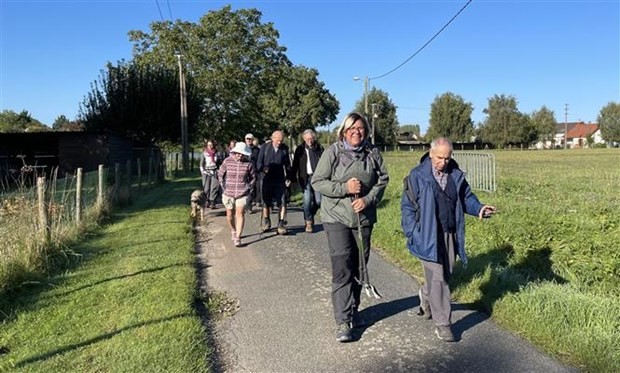 Friendship
The Children's Walk For Hope is a virtual event that will be held globally recently.
September 27, 2023 | 14:54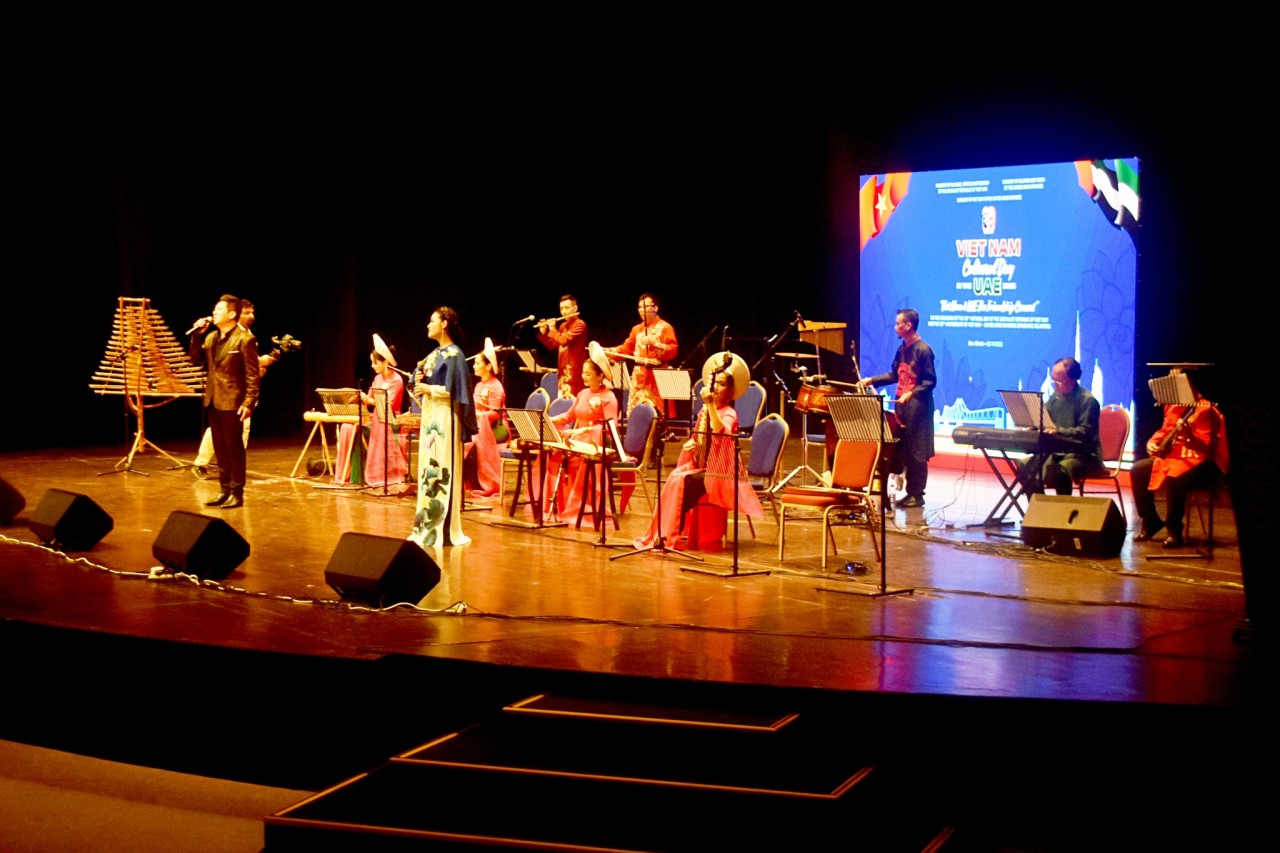 Friendship
A special art performance was held in the capital Abu Dhabi, gathering leading artists from Vietnam and the United Arab Emirates (UAE).
September 27, 2023 | 14:01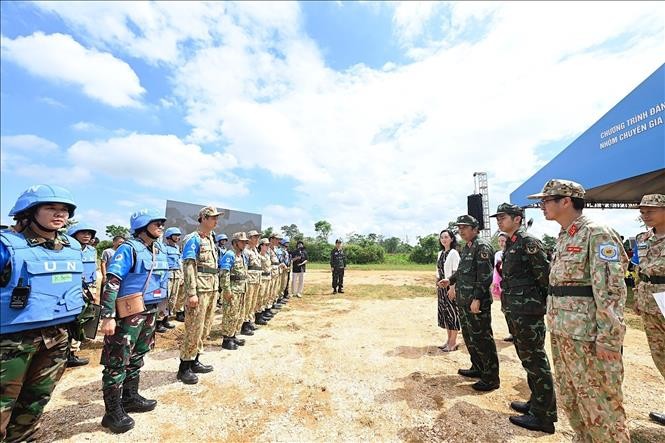 Friendship
Japan and representatives of State members of ASEAN Defence Ministers' Meeting Plus (ADMM-Plus) valued the preparations of Vietnam in hosting the Competency Evaluation Program for Prospective UN Peacekeepers (CEPPP) as well as outcomes of the program.
September 27, 2023 | 07:53