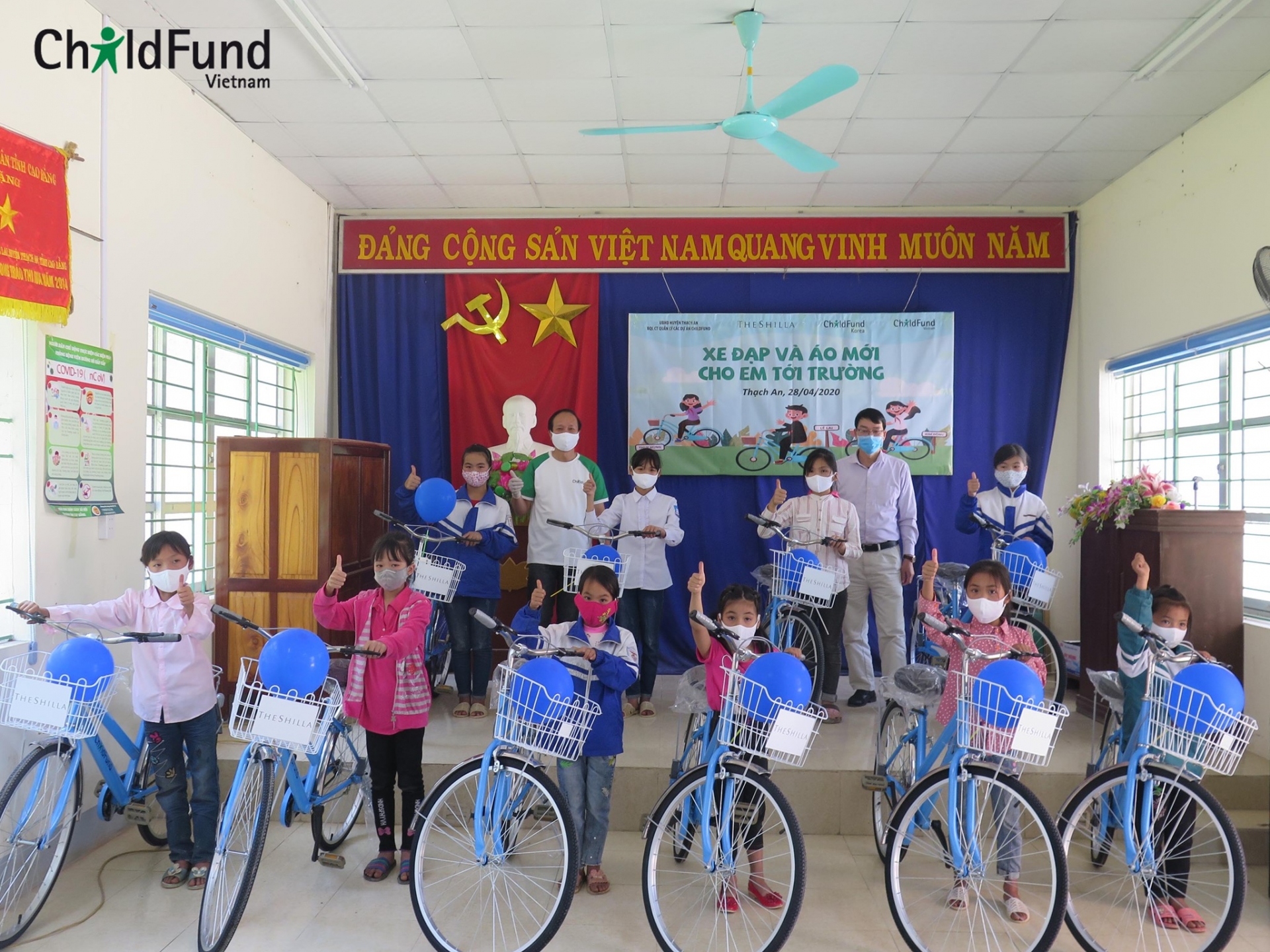 50 bikes were distributed to children in Thach An (Cao Bang) on April 28.
Most parents were not able to afford means of transport for their children to go to school. The schools were too far from the communities for children to walk each day with heavy bags of books.
ChildFund Vietnam received funds from the Shilla Hotel and Child Fund Korea and donated 50 bicycles to school children from three communes of Thuy Hung, Le Lai, Kim Dong.
A day before, 42 bikes were distributed to children in Ngan Son district (Bac Kan province).
The bikes are funded with the hope that new bikes will enable them get to get to school early and to participate actively in school activities which eventually will enhance their academic performance.
ChildFund Vietnam is the representative office of ChildFund Australia – an independent international development organisation that works to reduce poverty for children in developing communities.
ChildFund Australia is a member of the ChildFund Alliance – a global network of 11 organisations which assists more than 13 million children and their families in over 60 countries.
ChildFund began working in Vietnam in 1995 and works in partnership with children, their communities and local institutions to create lasting change, respond to humanitarian emergencies and promote children's rights. Projects are implemented across the northern provinces of Bac Kan, Cao Bang and Hoa Binh, where the majority of people are from ethnic minority groups, often the most vulnerable or marginalised sections of the population.
ChildFund Vietnam's projects focus on education, water and sanitation, sustainable livelihoods, child rights and child protection, food security, and maternal and child health, including HIV prevention. ChildFund Vietnam also prioritises building the resilience of young people, by giving children and youth the opportunity to take part in sports, vocational education and life skills training, and supporting their participation in local decision-making processes./.
Hannah Nguyen