Capturing Phu Yen's Epic Sunsets and Sunrises
At different times of the day, O Loan lagoon has a different ambiance. The hour between dawn and nightfall, however, is when individuals become enchanted by this location.
O Loan Lagoon is a brackish water lagoon adjacent to the sea mouth with idyllic and rustic beauty, located on National Highway 1A about 22 kilometers north of Tuy Hoa city. This is a must-see tourism attraction for everyone visiting Phu Yen.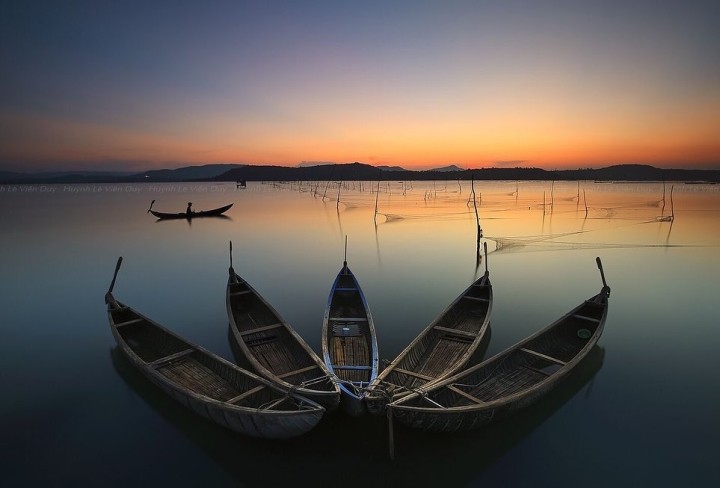 Fishing boats aligned in the shape of the lotus in a brackish water lagoon of O Loan, Phu Yen. Photo VTC
O Loan lagoon deserves to be included in the list of the most beautiful photography places in Phu Yen because of its inherent tranquility and photographs of the fishing boats.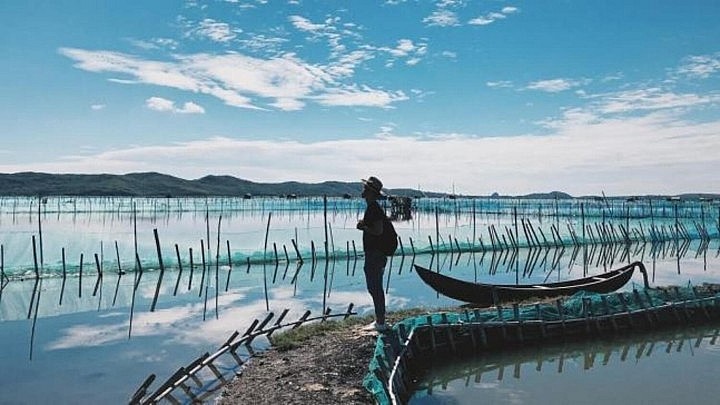 Great photographs could be taken in the lagoon often delivering a tranquil vibe for those who haven't been to Phu Yen. Photo: VTC
Don't worry if you're not a true shutterbug; all you need is a few photography tips and the correct timing, and you'll have a set of high-quality images.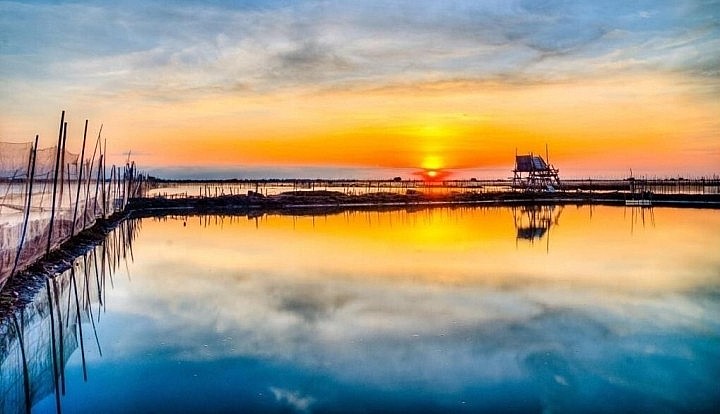 Breath-taking moment of sunset in O Loan Lagoon, Phu Yen. Photo: VTC
Remember that the greatest times to photograph the best moments of Phu Yen are at dawn and twilight, when the sun turns the lagoon crimson. It's also the time of year when fishermen begin their daily tasks and return home with a full load of marine items.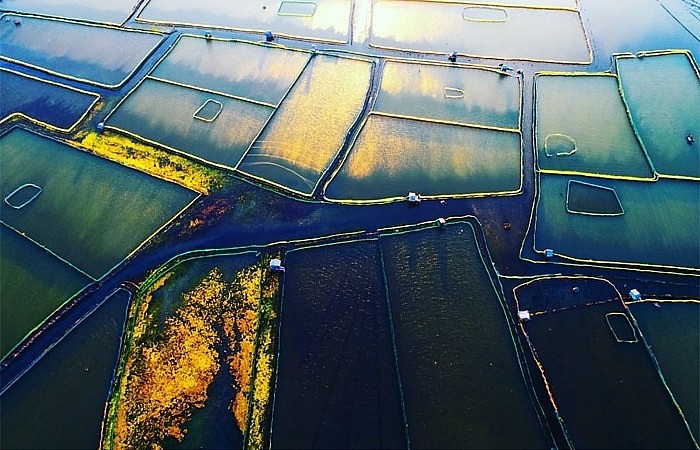 The sunlight reflection on fishermen's farm in Phu Yen. Photo: VTC
Visitors should walk to Quan Cau pass to fully appreciate the magnificence of O Loan lagoon. From this vantage point, the lagoon resembles a massive phoenix spreading its wings to the sea. When combined with the natural surroundings, the result is breathtaking.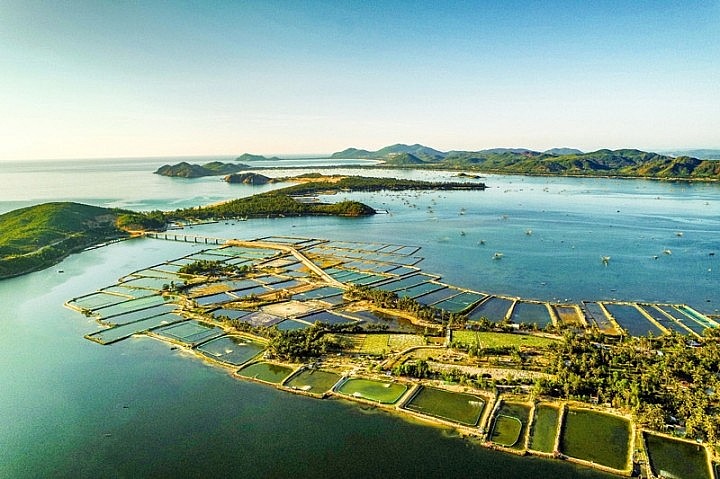 Phu Yen is a province on Vietnam's south-central coast, characterized by mountains and beaches like Long Thuy and Vung Ro. Photo: VTC
The close, overlapping mountains, the wind-swirled sandhill, Hon Chong in the middle of the lagoon, and so on are all works of art that the creator has bestowed on this location.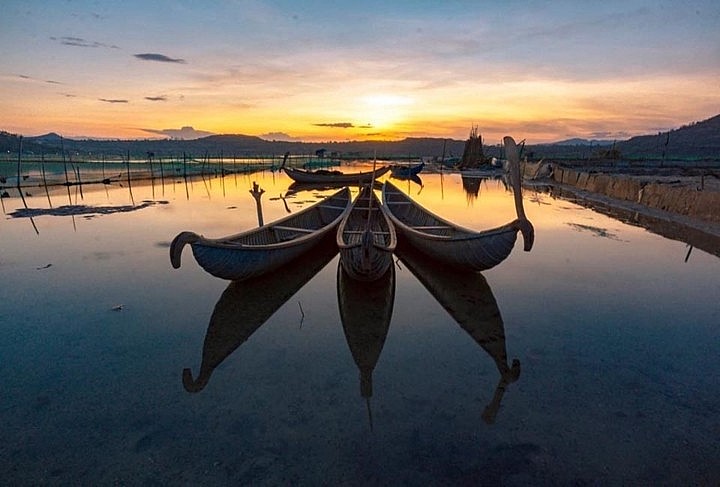 Fishing boats aligned in the shape of the lotus in a brackish water lagoon of O Loan, Phu Yen. Photo VTC
If you enjoy learning about traditional festivals and folk activities, plan a trip to O Loan lagoon around January of each year's lunar calendar. People living near the lagoon will host a variety of fun activities during this period, including a traditional boat racing festival, a fishing festival, and cheering.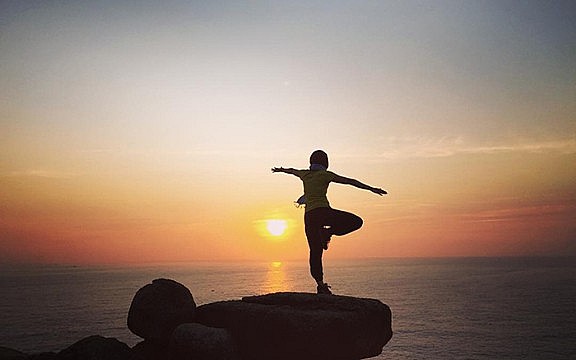 Phu Yen is where you would want to wake up to be the first to catch the sun. Photo: Foody.vn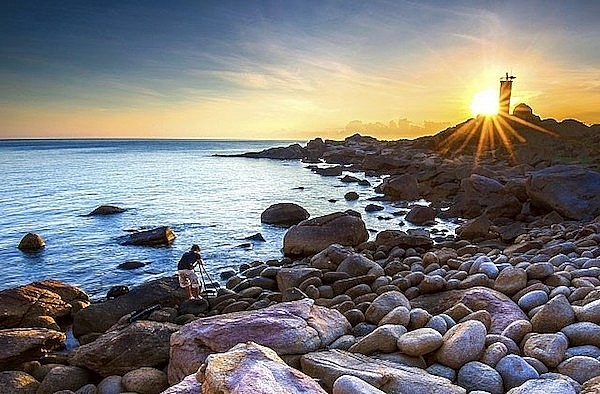 That is Dien Cape, also known as Dai Lanh Cape, the first place to welcome the sun in Phu Yen. Photo: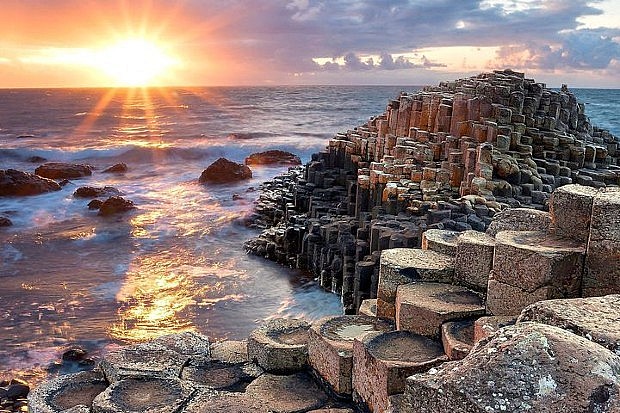 Imposing scenery is created by various huge rocks, the sunrise on Da Dia Reef. Photo: UniTravel
These black rocks have a cylindrical shape after years of having been honed by the seawater and become smooth. From afar, the cliff resembles a massive beehive near the beach. There is no human involvement in this natural wonder. When visiting Da Dia Reef, make sure to catch the sunrise over the sea to view the strange black stones' iridescent golden tint.
Da Dia Reef in Phu Yen, along with Giant's Causeway on the northeast coast of Ireland, Órganos on the island of La Gomera, Fingal Cave on Staffa Island, Scotland, and Jusangjeolli reef in Korea, are one of only five reefs in the world with lava eruptions creating this beautiful shape. That proves that nature has favored Phu Yen, Vietnam in creating such a marvelous treasure.
Phu Yen has become a very attractive destination for tourists to camp overnight. Not only tourists could wake up to the sunrise, they could also enjoy the local fresh cuisine special hand-picked by the fishermen while witnessing these magnificent scenes.
Wake up to the sunshine of Phu Yen

Phu Yen, an up-and-coming destination in Vietnam, is at its most charming under the sunlight at dawn and sunset. The southern tourist hotspot is also ...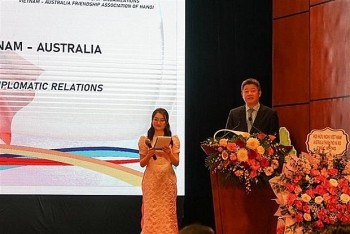 Friendship
A friendship exchange programme has been held recently in Hanoi to celebrate the 50th founding anniversary of the Vietnam-Australia diplomatic relations (February 26).
Multimedia
From March 19, the second season of "Nine+ O'Clock" on VTV3 - National Television of Vietnam in coordination with the Vietnam General Confederation of Labor, will come back with new and exciting programs for Vietnamese union members, workers, officials and laborers.
March 15, 2023 | 12:42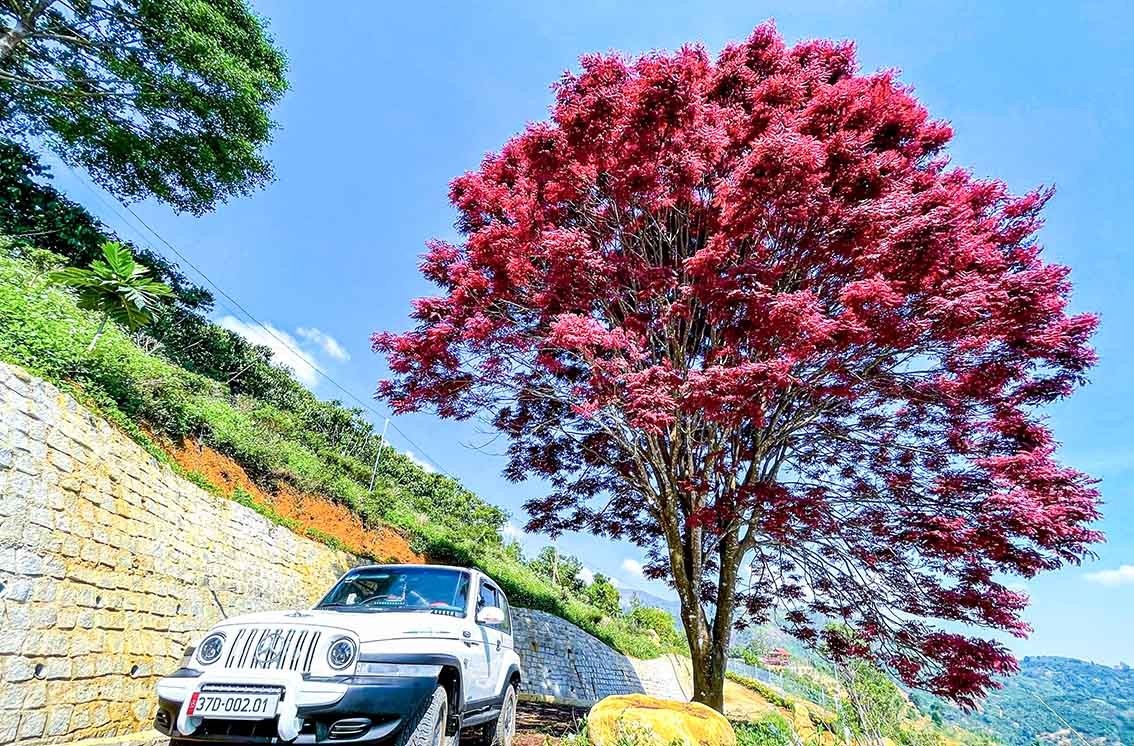 Multimedia
The topic of finding the real name of a beautiful lonely red-leaf tree in the Bao Lam district is attracting hundreds of young people to capture the most beautiful Instagram check-in pictures here.
March 08, 2023 | 22:46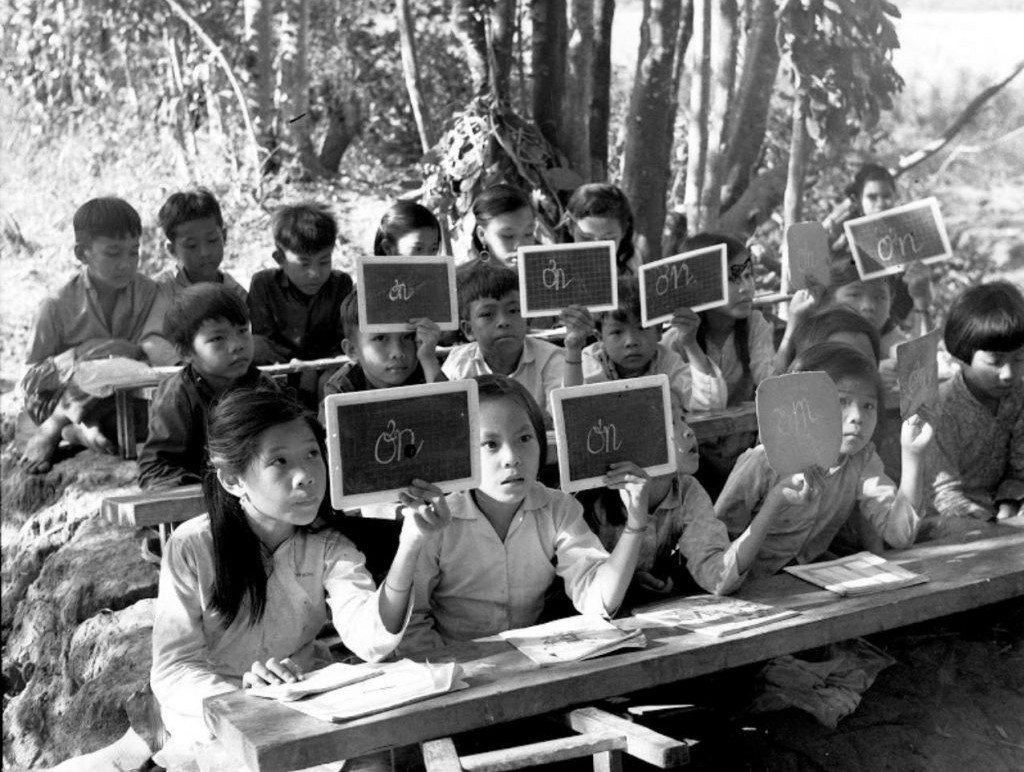 Multimedia
Vo An Khanh's stunning photography demonstrates the dismay of war as well as the strength of the Vietnamese people. Although he passed earlier this year, his spirit lives on through his photos.
March 06, 2023 | 14:55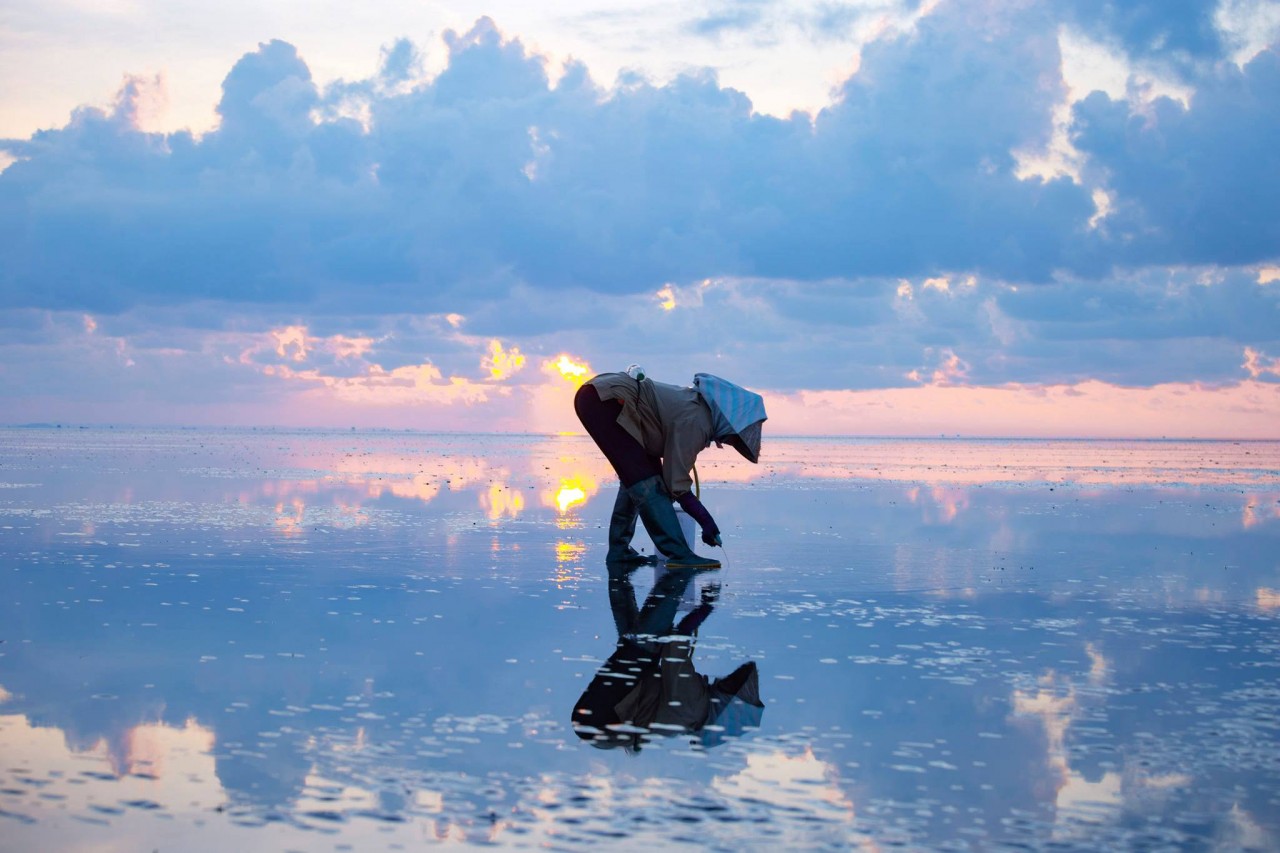 Multimedia
Quang Lang Beach is located in Thuy Hai commune, Thai Thuy district, Thai Binh province, about 140km from Hanoi. Early in the morning, when the water dries up, the sea surface is coated with a thin layer of water that is shallow enough to dip your ankles in, making it look like a giant mirror reflecting the crystal blue sky.
March 04, 2023 | 14:35