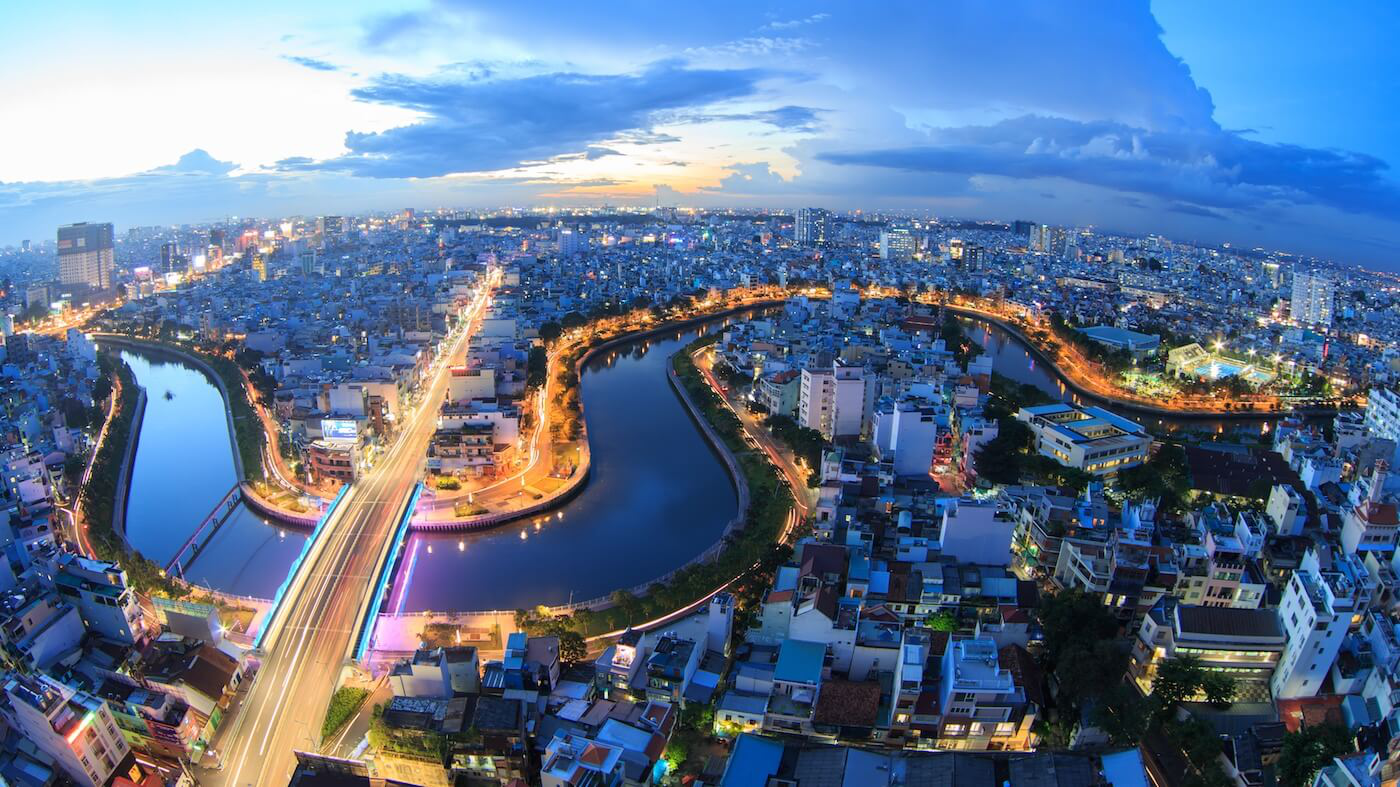 A corner of HCM City. Photo: propertylaunch
Ho Chi Minh City ranks fifth as Asia Pacific investors' most preferred market for investments under CBRE's 2021 Asia Pacific Investor Intentions Survey.
The survey was conducted between November 9 and December 14 last year. As many as 492 mainly Asia Pacific-based investors participated in the survey, which asked respondents a range of questions regarding their buying appetite and preferred strategies, sectors and markets for 2021.
"Ho Chi Minh City has already been on the radar of investors in recent years, especially those who are looking to invest in Southeast Asia, as the city is viewed as having the potential for greater appreciation in property values and higher yields," said Desmond Sim, Head of Research, Southeast Asia, CBRE.
"Other noteworthy movement in this year's rankings included Ho Chi Minh City, which entered the top five for the first time. With the diversification of supply chains encouraging more manufacturing investment, industrial and logistics assets are keenly sought after," according to the survey.
Tokyo retained its top position as the most preferred city for cross-border investment. The availability of high-quality assets and strong liquidity has made Tokyo a top-three investment destination since 2018.
It was followed by Singapore, Seoul of the Republic of Korea and Shanghai of China.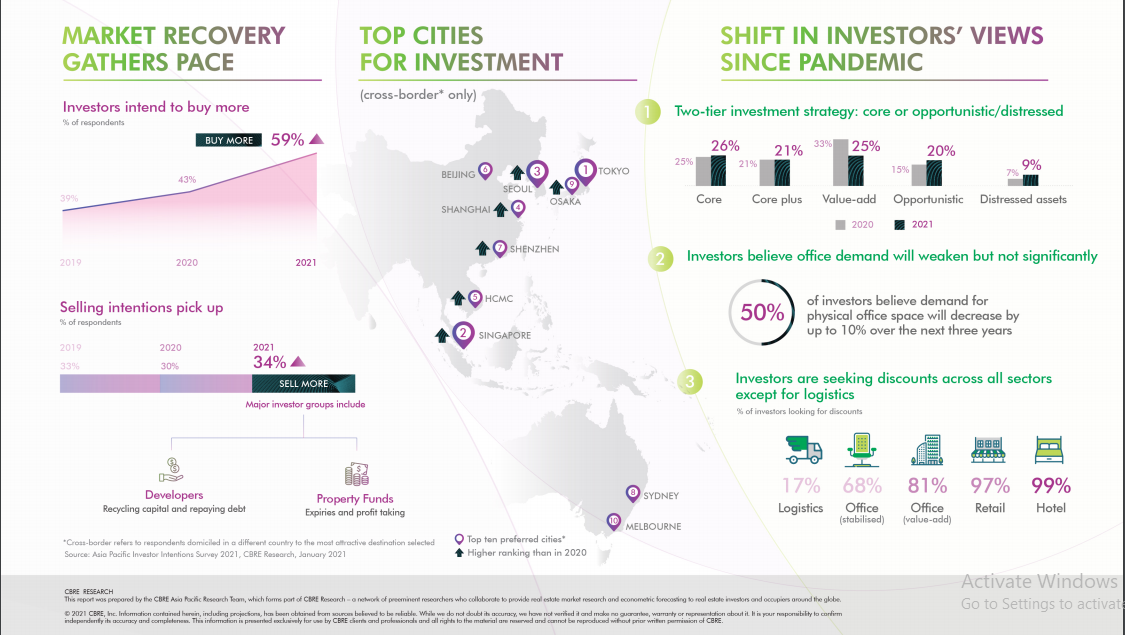 Ho Chi Minh City ranks fifth as Asia Pacific investors' most preferred market for investments.
Removing obstacles facing businesses
Since the pandemic continues its complicated developments, the HCM City People's Committee has held various dialogues with enterprises to remove bottlenecks for them, while carrying out trade promotion activities with large trade partners like the US, Japan and the Republic of Korea, VNA said.
According to head of the Ho Chi Minh City Export Processing Zone and Industry Park Authority Hua Quoc Hung, warehouses have been developed to welcome both domestic and foreign investment flow. Particularly, many investors have shifted their production from foreign countries to the southern hub since Vietnam has put the coronavirus outbreak under control.
Vice Chairman of the municipal People's Committee Le Thanh Liem said the city will enact numerous solutions to facilitate FDI by focusing on infrastructure and administrative procedures.
The city will give top priority to FDI firms with advanced management capacity, as well as encourage development of the sectors that create a locomotive for the economic growth and competitive edge such as intensive science technology industry.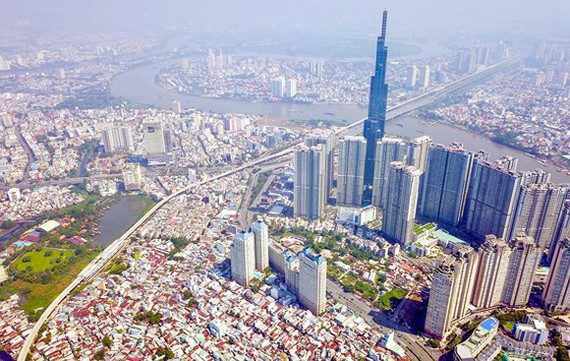 A corner of HCM City. Photo: SGGP
The municipal People's Committee has assigned the Department of Planning and Investment to co-ordinate efforts with relevant departments and agencies in a bid to find solutions aimed at effectively carrying out the provincial competitiveness index, the administrative reform index, and the satisfaction index of public administration services, according to VOV.
This should be done in order to exploit the digital transformation programme and to promote the efficiency of online public services as a means of creating a more favourable investment environment for firms whilst improving the efficiency of investment promotion activities.
Cao Phi Van, deputy director of Ho Chi Minh City Trade and Investment Promotion Center, believes that the southern city will be proactive in inviting and meeting domestic and foreign financiers. Indeed, it will seek to draw additional investment in projects that belong to seven breakthrough schemes, four key industries and key industrial product groups, nine priority service areas, the smart city project, and creative urban areas. Priority will be given to investors who possess strong financial resources and new eco-friendly technologies that feature a high concentration of gray matter in order to call for greater investment./.
HCM City to build more public parks

HCM City plans to build more public parks with a total coverage of 650ha in the next 10nbsp;years, offering at least onenbsp;square metre ofnbsp;public parks ...
Rosy Huong