China and Australia 's diplomatic relations are said 'at their lowest point since they began 46 years ago'
Coronavirus has added another thick layer of acrimony to an already difficult relationship. Australia-China relations are characterised by strong trade bonds. China is Australia's largest trading partner, while Australia is a leading source of resources for China. But it is said now their diplomatic relations are 'at their lowest point since they began 46 years ago'.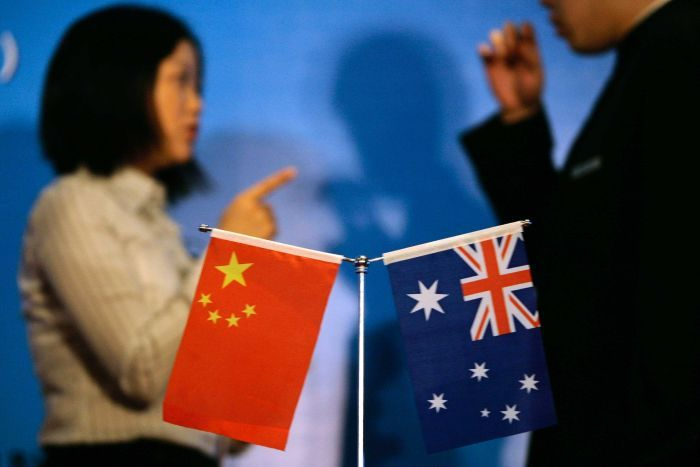 Photo by Reuters Jason Lee
The guardian reported that during the coronavirus crisis, according to the latest, precise Chinese count, Xi Jinping has spoken with the leaders of 29 countries and international organisations and sent messages of sympathy to about a dozen more.
The Australian prime minister Scott Morrison has been busy too, talking in the last week with the leaders of the United States, France and Germany and others, chasing support for Australia's initiative for an outside inquiry into the origins of the Covid-19 virus in Wuhan.
Notably, the two leaders have not bothered to call each other, something which captures in a nutshell the continuing deterioration in Sino-Australian relations.
Put another way, Australia and China and their governments may no longer talk with each other, but they talk a lot about each other, usually in the most undiplomatic way.
Former Australian ambassador to China Geoff Raby told Daily Mail Australia that diplomatic relations are 'at their lowest point since they began 46 years ago'.
China provides 16 per cent of Australian tourists and 38 per cent of its international students who contribute tens of billions to the economy. Pictured: Tourists at the Sydney Opera House (dailymail.co.uk)
At the moment, Beijing is like someone who lends you a book and urges you to skip the horrifying opening chapters and flip straight to the end, where the hero – in this case, the party-state – prevails, shining a path for the rest of the world to follow.
The freeze in Sino-Australian relations which set in in late 2016 has thawed slightly here and there, with Morrison and Xi enjoying a brief chat on the sidelines of last year's G20 meeting in Osaka.
Retired politicians, scholars and business leaders from both countries, led on the Australian side by John Howard and Stephen Smith, the former Coalition prime minister and Labor foreign affairs minister respectively, have gathered twice in the last 18 months for frank, private exchanges.
But any efforts to quietly mend fences has invariably been overwhelmed by the multiple issues that divide the two countries: allegations of Chinese interference in domestic politics, the South China Sea, hacking, Xinjiang, the Pacific, Hong Kong, jailed writer Yang Hengjun, and on and on.
Australian foreign minister Marise Payne wrote in a newspaper column that no country would be singled out and the WHO's role should be reviewed because Australia wanted strong multilateral institutions.
China is Australia's largest trading partner, but diplomatic ties have frayed in recent years amid allegations Beijing has committed cyber-attacks and has attempted to interfere in Canberra's domestic affairs.