Anti-parasite drug can kill coronavirus found by researchers in Australia
Researchers in Australia have found that an anti-parasitic drug already available around the world can kill the novel coronavirus grown in cell cultures within 48 hours.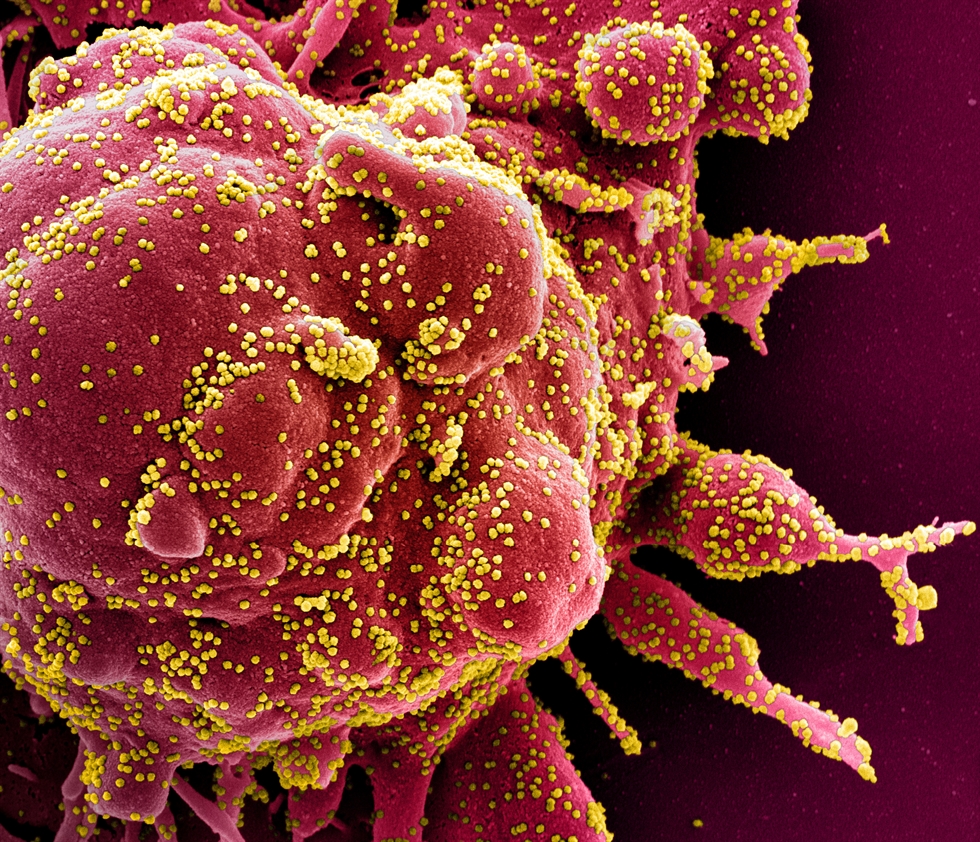 A colorized scanning electron micrograph of an apoptotic cell (red) infected with SARS-COV-2 virus particles (yellow), also known as novel coronavirus, isolated from a patient sample. Image captured at the NIAID Integrated Research Facility in Fort Detrick, Maryland. National Institute of Allergy and Infectious Diseases, NIH via Reuters
According to the study, published in the journal Antiviral Research, the drug, Ivermectin, stopped the virus, SARS-CoV-2, from growing in cell culture within 48 hours.
"We found that even a single dose could essentially remove all viral RNA by 48 hours and that even at 24 hours there was a really significant reduction in it," said study co-author Kylie Wagstaff from Monash University in Australia.
She noted that the mechanism by which Ivermectin worked on the virus was unknown yet, but based on how it interacted with other viruses, the drug probably stopped the virus "dampening down" the host cells' ability to clear it.
The next step is for scientists to determine whether it could safely work for humans.
"Ivermectin is very widely used and seen as a safe drug," Wagstaff said, "We need to figure out now whether the dosage you can use it at in humans will be effective ― that's the next step.
"In times when we're having a global pandemic and there isn't an approved treatment, if we had a compound that was already available around the world then that might help people sooner. Realistically it's going to be a while before a vaccine is broadly available."
Ivermectin is an FDA-approved anti-parasitic drug also shown to be effective in vitro against viruses including HIV, dengue and influenza.
The use of Ivermectin to fight COVID-19 would depend on the results of further pre-clinical testing and ultimately clinical trials, with funding urgently needed to continue the research, Wagstaff said.
As of April 5, there are currently more than 1,213,000 confirmed cases of COVID-19 infection around the world, with 65,652 confirmed deaths, according to Johns Hopkins University. Almost 250,000 people are known to have recovered from coronavirus.
The US remains the worst-affected country in the world, with over 312,000 confirmed cases.
Meanwhile, in the city where the coronavirus pandemic began - Wuhan in China's Hubei province - parts of the city are showing tentative signs of reopening. Residents have slowly been returning to the streets to buy street food - with some allowed to leave their homes for the first time since 23 January.
However, on a more cautious note, mainland China reported 39 new COVID-19 cases on April 5, all but one of them imported from abroad, taking its total number of infections to 81,708.
Only one new death was recorded on April 5, taking China's total number of fatalities to 3,331, the new data showed.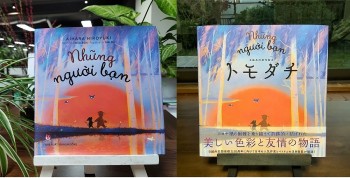 Viet's Home
The comic book Ehon "Friends" illustrated by local female artist Dom Dom has just been published by Japan's Sunny Side Publishing House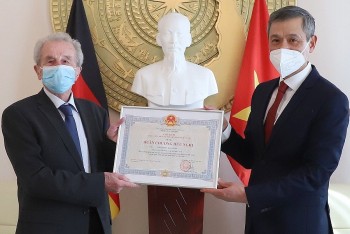 Friendship
The Vietnam-Germany relationship goes from strength to strength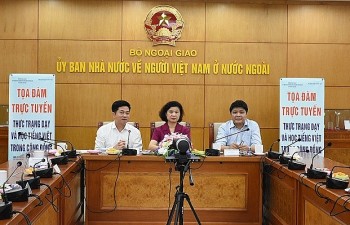 Overseas Vietnamese
The teaching of Vietnamese abroad continues to be strengthened despite the Covid-19 pandemic.