Australian Foreign Minister condemns China's actions in East Sea
Australian Foreign Minister Marise Payne has condemned China's recent actions in the South China Sea (called the East Sea in Vietnam), including the report of sinking a Vietnamese fishing boat, saying it was vital for all countries to ease tensions in order to focus on combating COVID-19.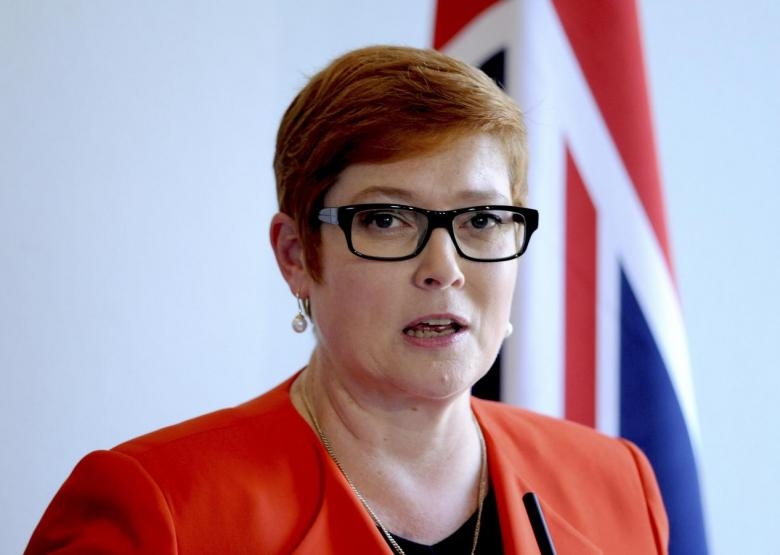 Australia`s Minister for Foreign Affairs, Marise Payne. Photo: Reuters
According to The Sydney Morning Herald, in her first comments on China's latest moves, Senator Payne said Australia was concerned about "a number of recent incidents and actions" in the South China Sea.
She said this included "reported efforts to disrupt other countries' resource development activities, the declaration of new 'administrative districts' over disputed features, and the sinking of a Vietnamese fishing boat, reportedly in a collision with a Chinese coast guard vessel".
"Australia urges all states to adhere to international law, particularly the UN Convention on the Law of the Sea, and to uphold freedom of navigation and overflight," she said.
"It is vital at this time that all parties refrain from destabilising activities and work to ease tensions so the international community can devote full attention to responding cooperatively to the COVID-19 pandemic."
Australian Strategic Policy Institute defence program director Michael Shoebridge said Senator Payne's comments showed Beijing that it was "not the only state that can handle the pandemic and assert its strategic interests".
"The fact that Beijing sees the middle of a global pandemic as an opportunity to exert further unilateral control of areas disputed by others disturbingly exposes the Chinese state's aggressive, expansionist character," Shoebridge said.
Professor Carl Thayer from Australia's University of New South Wales was quoted by Vietnam News Agency as saying that China's announcement of the establishment of the so-called "Xisha district" (Vietnam's Hoang Sa (Paracel) archipelago) and "Nansha district" (Vietnam's Truong Sa (Spratly) archipelago) under "Sansha city" is "a provocation, illegal under international law."
China's action is a violation of the Declaration on the Conduct of Parties in the East Sea (DOC) and seriously undermines negotiations among China and ASEAN member states for a legally binding Code of Conduct in the East Sea (COC), he said.
US and Australian warships arrived in the South China Sea this week near an area where a Chinese government survey vessel, the Haiyang Dizhi 8, has been operating close to a drillship under contract to Malaysian state oil company Petronas, reported Reuters citing regional security sources.
The standoff was the latest development in a series of targeted harassments by Chinese vessels of drilling operations in five oil blocks off the Malaysian coast in the past year, said Greg Poling, director of the Washington-based Asia Maritime Transparency Initiative (AMTI).
Last week, the Haiyang Dizhi 8, accompanied by a Chinese Coast Guard (CCG) vessel, entered Malaysia's exclusive economic zone (EEZ) and began a survey close to where the West Capella was operating.
On April 23, the Haiyang Dizhi 8 was still within Malaysia's EEZ, about 337km off Borneo, data from ship tracking website Marine Traffic Showed.
The same Chinese survey ship has previously tracked oil operations off the Vietnamese coast.
Over the past few days, the Australian frigate HMAS Parramatta has been undertaking exercises with US ships America, Barry and Bunker Hill as they pass through the waters, The Sydney Morning Herald added./.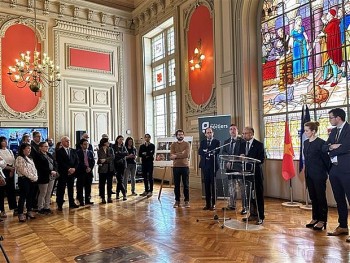 National
Vietnam News Today (Mar. 26): Vietnam and Thailand promote labour cooperation; Vietnamese, French localities look to step up cooperation; Attractive incentives on offer at Hanoi Tourism Festival 2023; E-commerce accounts for 60% of Vietnamese digital economy.