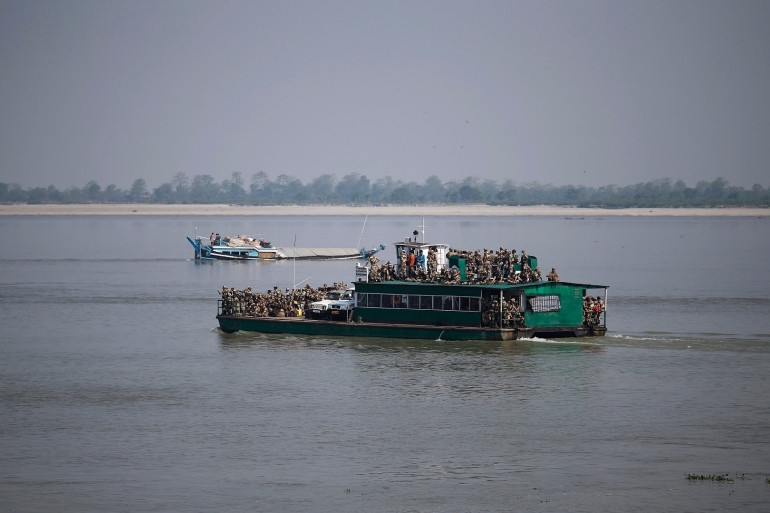 Some analysts warned that damming the Brahmaputra could potentially develop into another flashpoint, as Beijing's dam-building activities moved closer to the Indian border. (Photo: Reuters)
India's plan on building dam
As reported by Al Jazeera, India is considering a plan to build a 10-gigawatt (GW) hydropower project in a remote eastern state, an Indian official said on Tuesday, following reports that China could construct dams on a section of the Brahmaputra river.
The river, also known as the Yarlung Tsangpo in China, flows from Tibet into India's Arunachal Pradesh state and down through Assam to Bangladesh. Indian authorities are concerned Chinese projects could trigger flash floods or create water scarcity.
"The need of the hour is to have a big dam in Arunachal Pradesh to mitigate the adverse impact of the Chinese dam projects," TS Mehra, a senior official in India's federal water ministry, told the Reuters news agency.
"Our proposal is under consideration at the highest level in the government," Mehra said, adding the Indian plan would create a large water storage capacity to offset the effect of Chinese dams on water flows.
Diplomatic relations between India and China are at a nadir, with troops locked in a border face-off in the western Himalayas for months.
Some analysts warned that damming the Brahmaputra could potentially develop into another flashpoint, as Beijing's dam-building activities moved closer to the Indian border.
On Monday, Chinese state media reported the country could build up to 60 GW of hydropower capacity on a section of the Brahmaputra, citing a senior executive.
'Adverse impact on India'
Yan Zhiyong, chairman of state-owned Power Construction Corporation of China, speaking at an industry conference, said plans to dam the river were a "historic opportunity".
"Formally, we are telling them (the Chinese) that any project you undertake, should not cause an adverse impact on India. They have given an assurance, but we don't know how long their assurance will last," Mehra said.
Hydro projects on Asia's great rivers have been a growing source of regional tensions in recent years. In Southeast Asia, China has faced accusations a series of dams it has built on the Mekong have worsened drought in downstream countries, which Beijing denies.
India would be concerned if the Chinese built a dam around a so-called "great bend", where the Yarlung curves southward before entering India and where the river gains substantial volume of water, said Sayanangshu Modak, a researcher at the New-Delhi based Observer Research Foundation think-tank.
This region, however, is also geologically unstable, making potential dam construction challenging, he said.
In Bangladesh, Sheikh Rokon, secretary-general of environment campaigners Riverine People, said a multilateral discussion should be held before China builds any dams.
"China's downstream neighbours have a legitimate cause for concern. Water flow will be disrupted," he said.
India and Bangladesh are also engaged in a long-standing disputes over sharing river water. The two countries share 54 rivers between them.
Earlier in November, China also planned to build a major dam on Brahmaputra river .
According to Economic Times, speaking at a conference on November 26, Yan said the project was clearly put forward in the proposals for formulating the country's 14th Five-Year Plan (2021-25) and its long-term goals through 2035 made by the Central Committee of the ruling Communist Party of China (CPC), it quoted an article on the WeChat account of the Central Committee of the Communist Youth League of China on Sunday.
"There is no parallel in history... it will be a historic opportunity for the Chinese hydropower industry," Yan told the conference organised to celebrate the 40th anniversary of the founding of the China Society for Hydropower Engineering.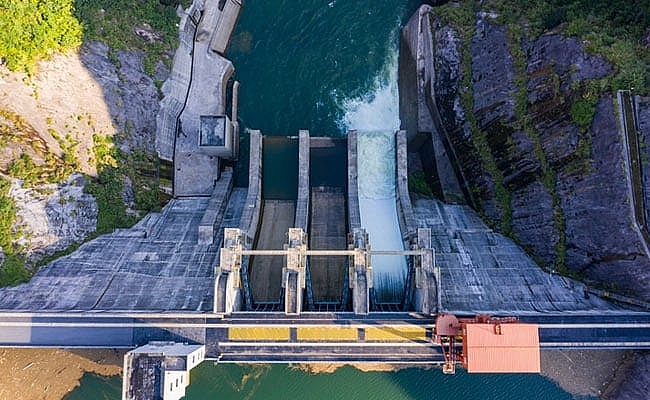 China also planned to build the dam on Brahmaputra river in Tibet (Photo: Representational)
The 14th Five-Year Plan (2021-2025) and National Economic and Social Development and the Long-Range Objectives Through the Year 2035 were adopted by Plenum - a key policy body of the CPC - last month.
Details of the plan were expected to be released after the formal ratification by National People's Congress (NPC) early next year.
The Global Times report said that speculation about China planning to build a "super hydropower station" in Medog county, where the Yarlung Zangbo Grand Canyon is located, have circulated for years.
Medog is the last county in Tibet which borders Arunachal Pradesh.
In his address, Yan said that the hydropower exploitation of the Yarlung Zangbo River downstream is more than a hydropower project. It is also meaningful for the environment, national security, living standards, energy and international cooperation.
According to the report, the mainstream of the Yarlung Zangbo River has the richest water resources in Tibet Autonomous Region, about 80 million kilowatt hours (kWh), while the 50-kilometer section of the Yarlung Zangbo Grand Canyon has 70 million kWh that could be developed with a 2,000-meter drop, which equals more than three Three Gorges power stations in Hubei province.
Tibet has about 200 million kWh of water resources, accounting for 30 per cent of the total in China.
The hydropower station could generate income of 20 billion yuan (USD three billion) annually for the Tibet Autonomous Region, he said.
India and China established Expert Level Mechanism (ELM) in 2006 to discuss various issues related to trans-border rivers.
China's mulling over importing rice from India
China has started importing Indian rice for the first time in at least three decades due to tightening supplies and an offer from India of sharply discounted prices, Indian industry officials told Reuters.
The breakthrough comes at a time when political tensions between the two countries are high because of a border dispute in the Himalayas.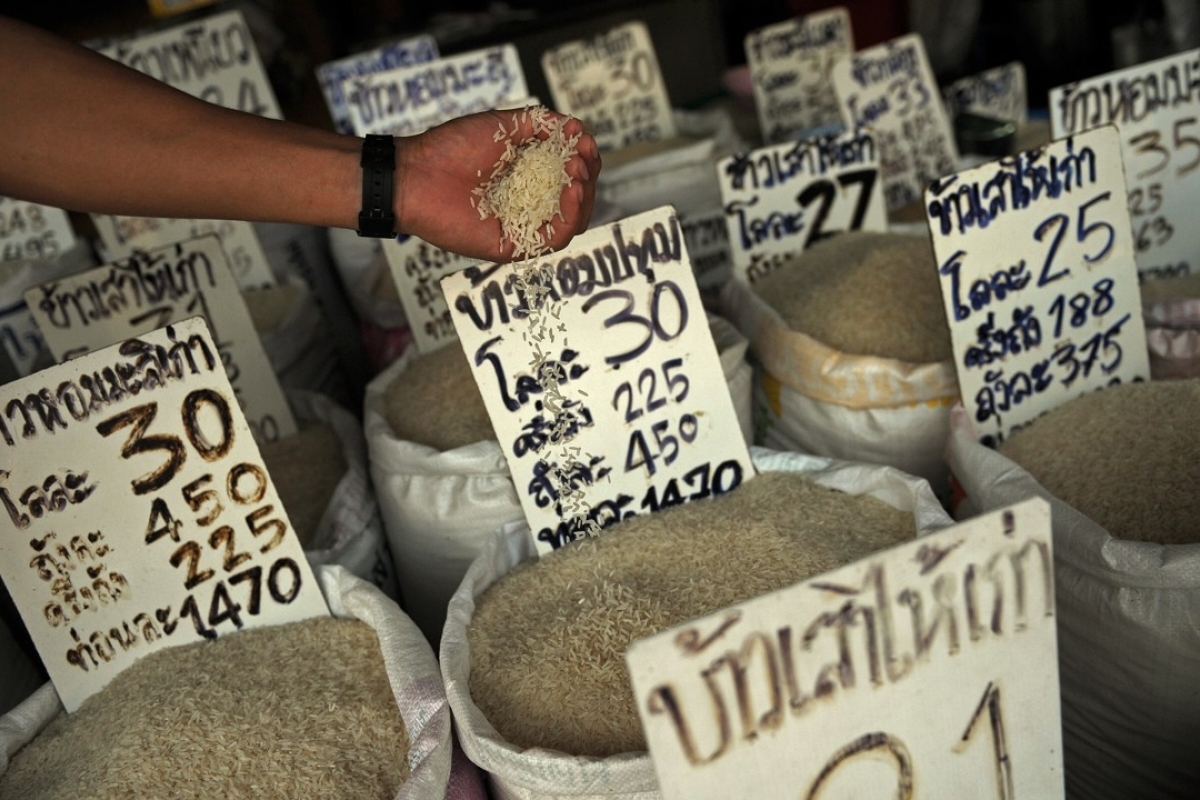 China has started importing Indian rice for the first time in at least three decades due to tightening supplies (Photo: SCMP)
"For the first time China has made rice purchases. They may increase buying next year after seeing the quality of Indian crop," said B.V. Krishna Rao, president of the Rice Exporters Association.
Indian traders have contracted to export 100,000 tonnes of broken rice for December -February shipments at around $300 per tonne, industry officials said.
China's traditional suppliers, such as Thailand, Vietnam, Myanmar and Pakistan, have limited surplus supplies for export and were quoting at least $30 per tonne more compared with Indian prices, according to Indian rice trade officials.
Jasmine Le