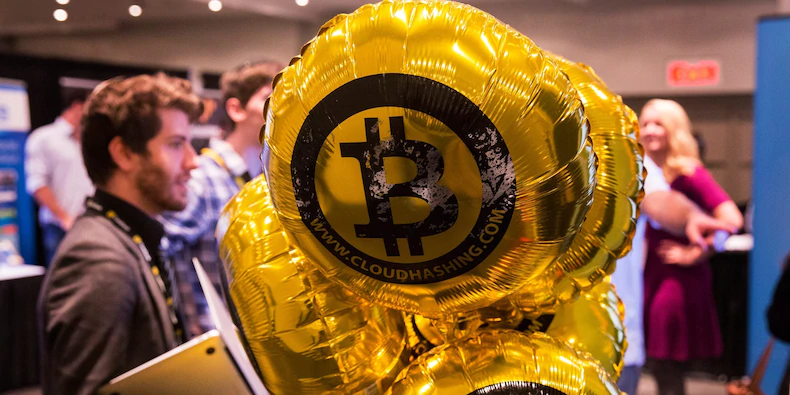 Photo: Reuters
Bitcoin jumped above $19,000 on November 24 for the first time since 2017 as Wall Street and Main Street rekindled their interest in cryptocurrencies and extended the digital token's rally.
The world's most popular cryptocurrency surged as much as 3.3 percent through the morning to an intraday high of $19,272.21, according to Business Insider. The gains brought Bitcoin just a hair below its all-time high of $19,783 reached in December 2017.
Cryptocurrencies have garnered attention in recent weeks as companies and traditional investors accept their uses.
Square bought $50 million worth of bitcoins in October, saying it sees potential for the token to become "a more ubiquitous currency." Soon after, PayPal announced it would soon let its users buy and sell cryptocurrencies.
The news pushed Bitcoin above $13,000 and sparked speculation about whether the coin's latest rally had the legs to bring it to new highs.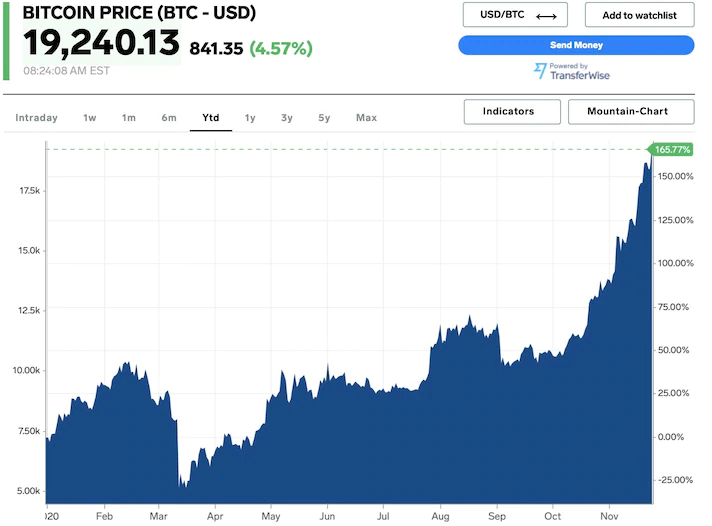 Photo: Market Insider
Some of Wall Street's biggest names have also backed the rally. Rick Rieder, BlackRock's chief investment officer, said last week that Bitcoin was "here to stay" because of millennials' interest in digital payments. Stanley Druckenmiller said on November 9 that he had "warmed up to the fact that bitcoin could be an asset class that has a lot of attraction."
Reuters reported that the world's largest digital currency asset manager Grayscale said its assets under management soared to a record $10.4 billion, up more than 75 percent from September. Its bitcoin fund is up 85 percent.
Smaller rival CoinShares says its AUM has climbed more than 150 percent this year to $1.3 billion.
Nikolaos Panigirtzoglou, an analyst at JPMorgan, said younger people, millennials in particular, were more likely than their older counterparts to view bitcoin as an alternative currency to be used for transactions and investment.
Adoption is likely to be bolstered further as well-known companies integrate cryptocurrencies into their businesses, New Post said. /.
Rosy Huong