China suspends economic dialogue with Australia
China cut off a channel for diplomatic and trade talks with Australia on May 6 in a largely symbolic act of fury, following clashes over a wide range of issues including human rights, espionage and the origins of Covid-19.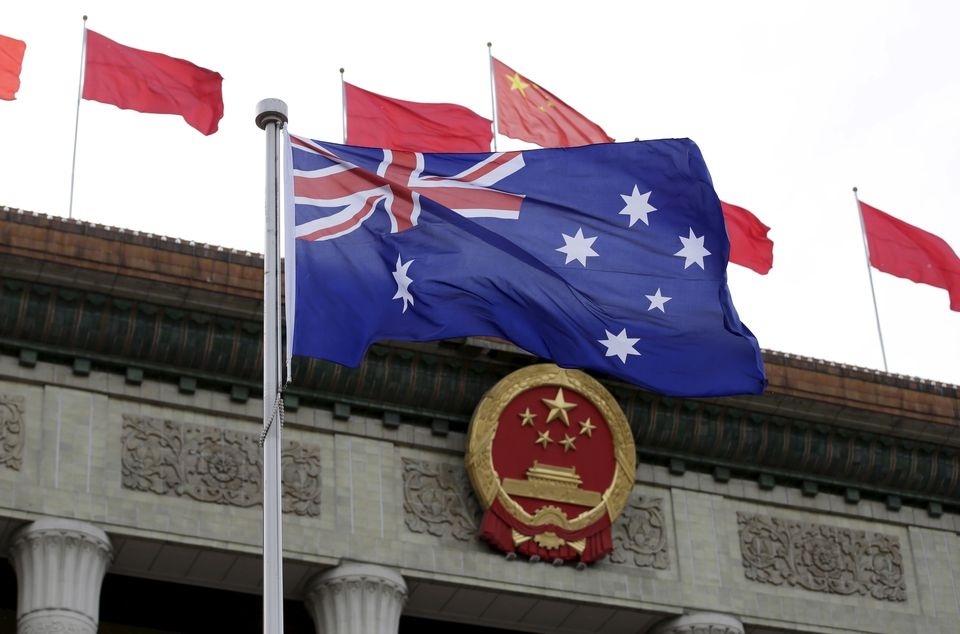 Australian flag flutters in front of the Great Hall of the People during a welcoming ceremony for Australian Prime Minister Malcolm Turnbull in Beijing on April 14, 2016. Photo Reuters/Jason Lee
"Recently, some Australian Commonwealth Government officials launched a series of measures to disrupt the normal exchanges and cooperation between China and Australia out of Cold War mindset and ideological discrimination," China's National Development and Reform Commission (NDRC) said in a short statement on the decision.
The commission did not say in the statement what specific measures prompted the action, Reuters reported.
In the latest volley, the China-Australia Strategic Economic Dialogue was pulled "based on the current attitude" of the Australian government, China's National Development and Reform Commission said in the statement on Thursday, blaming some officials of a "Cold War mindset" and "ideological discrimination".
Beijing will "indefinitely suspend all activities under the framework" of the agreement, the statement added.
The Australian dollar sank 0.6 percent soon after the news before recovering later in the day.
It was not immediately clear if the row would impact on a free-trade agreement between the two that came into effect in 2015.
China blocked imports of most Australian goods last year after its government called for an investigation into the coronavirus, which emerged in central China in late 2019.

Chinese ministers refuse to take calls from their Australian counterparts.

China is Australia' s No. 1 foreign market, but the sanctions impact has been limited because Chinese steel mills still buy Australian iron ore, the country's most valuable export.
Australia remains open to dialogue
Australian Trade Minister Dan Tehan said the decision by the commission was "disappointing" because the economic dialogue was "an important forum for Australia and China to work through issues relevant to our economic partnership".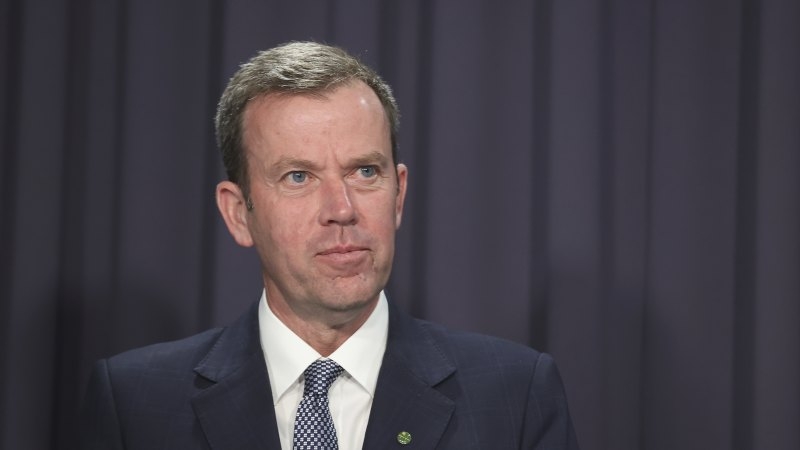 Australian Trade Minister Dan Tehan. Photo Sydney Morning Herald
"We remain open to holding the dialogue and engaging at the ministerial level," he said in a statement.
"It's mainly a symbolic move, but still the trend (of) discussion and dialogue being suspended at lower and lower levels is a real concern," said James Laurenceson, director of the Australia-China Relations Institute at University of Technology Sydney.
"Overall, what we're seeing in Canberra and Beijing is both sides doubling down and hardening their stance," he said./.
Relations between China and Australia have plunged to a multi-decade low since Beijing blocked imports of Australian coal, wheat and other goods over the past year. But it has failed to force Prime Minister Scott Morrison's government to offer concessions.

Last month, Prime Minister Scott Morrison's government scrapped a Belt and Road deal between Beijing and the state of Victoria.

Chinese President Xi Jinping's signature initiative is a vast, trillion-dollar plan for a network of investments and infrastructure across Asia and the world.

Beijing reacted with anger to the Victoria state move, warning that taking the axe to the deal would cause "serious harm" to relations.

But critics have claimed the stand-off between the two sides is cover for China to create geopolitical and financial leverage.

This week Australia added to the row by saying a Chinese company's controversial 99-year-lease on Darwin Port was also under review and could be scrapped.