China tests 10 million people after 13 COVID-19 cases are found
Almost 10 million people in the Chinese city of Qingdao have now been screened for the coronavirus, officials said Thursday, as authorities rushed to quash an outbreak through an ambitious program of mass testing.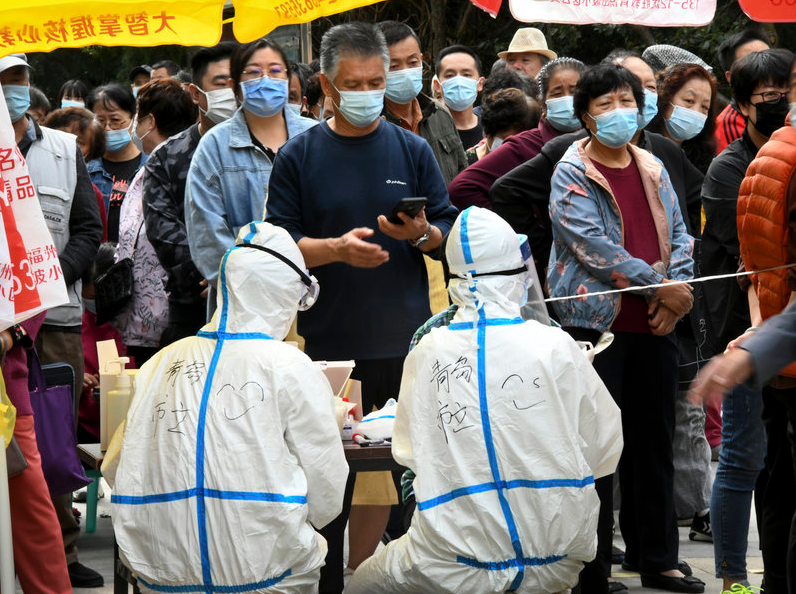 China's facing the possibility of another COVID-19 outbreak. (Photo: NPR)
China's facing the possibility of another COVID-19 outbreak
Deputy mayor Luan Xin said more than 9.9 million samples had been collected and 7.6 million results returned, adding that no new cases had been found. The city has now confirmed 13 cases, Luan told a regular briefing Thursday, adding that health workers were on track to complete testing 9.4 million residents and another 1.5 million visitors by Friday—just five days after the program was launched.
Of the 13 confirmed cases, eight were treated at the Qingdao Municipal Chest Hospital and one is a family member of a patient. Authorities have not shared details of the other four but said Thursday that all cases in the city are "closely linked" to the hospital.
The mass testing follows the discovery of a dozen cases linked to the Qingdao Municipal Chest Hospital, which was treating coronavirus patients arriving from abroad, said Medical Xpress.
News of the latest infections came just days after China's weeklong National Day holiday. An estimated 600 million people traveled domestically during the break, boosting the struggling tourism industry.
On Friday, the city of Guangzhou, more than 1,000 miles south of Qingdao, found one asymptomatic coronavirus carrier, a 40-year-old man, during a routine health check. Local health authorities say the case likely is linked to contact with an infected international traveler. The man works at a hotel used by the city for centralized quarantines and has been placed under medical observation at a local hospital.
On Sept. 24, Qingdao reported that two dock workers tested positive for the coronavirus during a routine health check, but neither showed any symptoms. (China tallies asymptomatic carriers separately from confirmed COVID-19 patients until an asymptomatic individual develops a fever or flu-like symptoms.)
Notably, the two dock workers had handled frozen imported seafood, a sample of which tested positive for the coronavirus on the surface of its packaging. One of the two dock workers began exhibiting symptoms on Oct. 14, nearly three weeks after first testing positive for the virus, and became the 13th patient in Qingdao's cluster, NPR cited.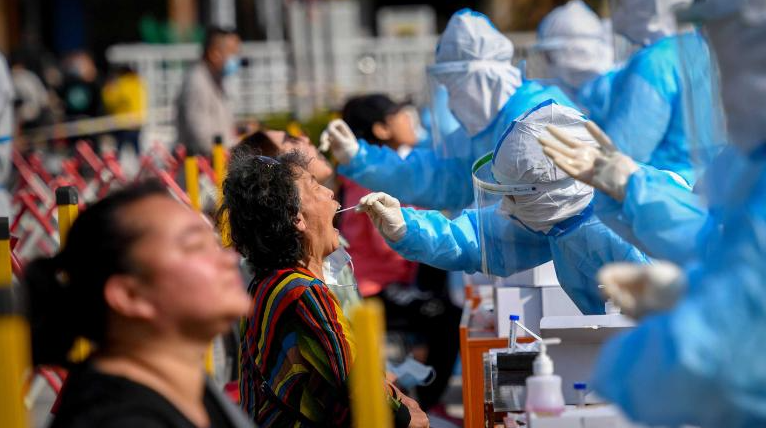 Questions raised about China's testing method. (Photo: CNN)
Questions raised about China's testing method
Qingdao is a large port city on China's eastern coast, home to numerous beaches and popular with tourists. Chinese authorities are able to test so many people so quickly because of batch testing -- a method that combines 10 samples at a time during testing. If any batch turns out positive, then all 10 people are quarantined and tested individually.
"We need to test the entire population within five days," said Zhang Huaqiang, deputy director of the Qingdao Center for Disease Control and Prevention, at a news conference on Wednesday. "Our workload is very large, and our time is very tight."
The method is efficient -- but some question its effectiveness, given that patients are usually identified over a range of time. An infected patient might test negative, then days later test positive -- so hidden cases can't all be caught at once, said CNN.
"This is just a snapshot, so it definitely will miss a lot of positive individuals," said Dr. Jin Dongyan, a virology professor at the University of Hong Kong, on Wednesday.